It's the holiday season, make the kids happy, and let the gifts flow. Traveling home, or having a huge family reunion this yuletide, then you need to consider gift choices for your family. The kids are the most appreciative of any kind of gift, especially during the holiday season. It's no new tech exists mainly to touch every aspect and stage of human lives to make things easier and even fun. Irrespective of age, gender, or any part of life, there are many tech gadgets to make activities easier for you.
For the kids, getting them gadgets like iPad with educational stuff uploaded is a cool choice. Make their happy moments special with tech gifts of different benefits. Tech gifts are not just playful gifts for kids, but also educative ones, for different age groups. This means, while making them happy, you're also gifting them a source of knowledgeable assets with these best tech gifts for their Christmas. 
quadcopter drone for kids with a 720P HD camera and a FOV of 80 degrees. Additionally, with FPV transmission, this drone can capture special moments. This drone can be operated and used to shoot selfies using voice commands and gestures, among other technical controls.
On your smartphone, you may sketch a flight path for the kids so they can fly correctly even when you aren't there. This will make the flight more enjoyable.
You can easily control the drone's flight and maintain it at a specific height by using several operational modes. The drone can fly for up to 20 minutes on two modular batteries, and propeller guards can prevent crashes and injuries to pilots.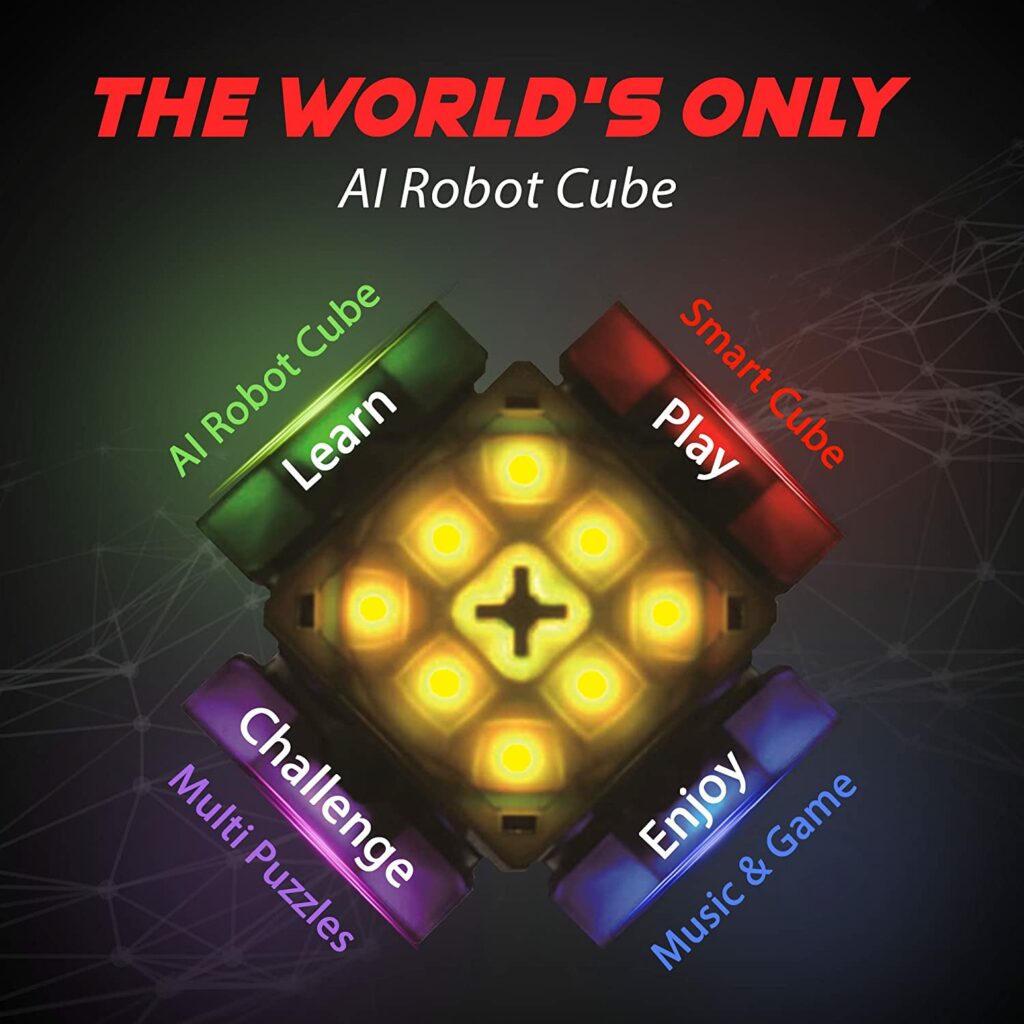 The Rubik's Cube game is enhanced by technology so that it may be played both day and night. While attempting to match the cube colors on a side, the Rubik's cube game often enhances both children's and adults' cognitive abilities. This device has a unique light-up cube form and offers 4 quick-coordination activities. It teaches users how to solve the cube and makes them better using AI technology.
You can do this by using the learning mode's tips or by watching and learning while the eX Mars puzzle cube solves itself. To boost children's performance, various modes are offered, including learning, half-blind, blind, short moves, and more. In the games that are provided, it also serves as a dice and plays Jingle Bells.
This boys' watch has a stylish aluminum frame design that is more durable. Kids will find the 1.44 IPS HD touchscreen easy to use. Excellent Christmas, birthday, and holiday gifts. a smartwatch featuring a wide range of features, such as a camera, MP3 player, video recorder, pedometer, music, games, a timer, a calendar, a stopwatch, a calculator, a torch, etc. It can track kids' exercise steps and calories burned for health purposes. It encourages kids to engage in vigorous recreation throughout the holidays. You can set a target for steps taken as well as health objectives for children.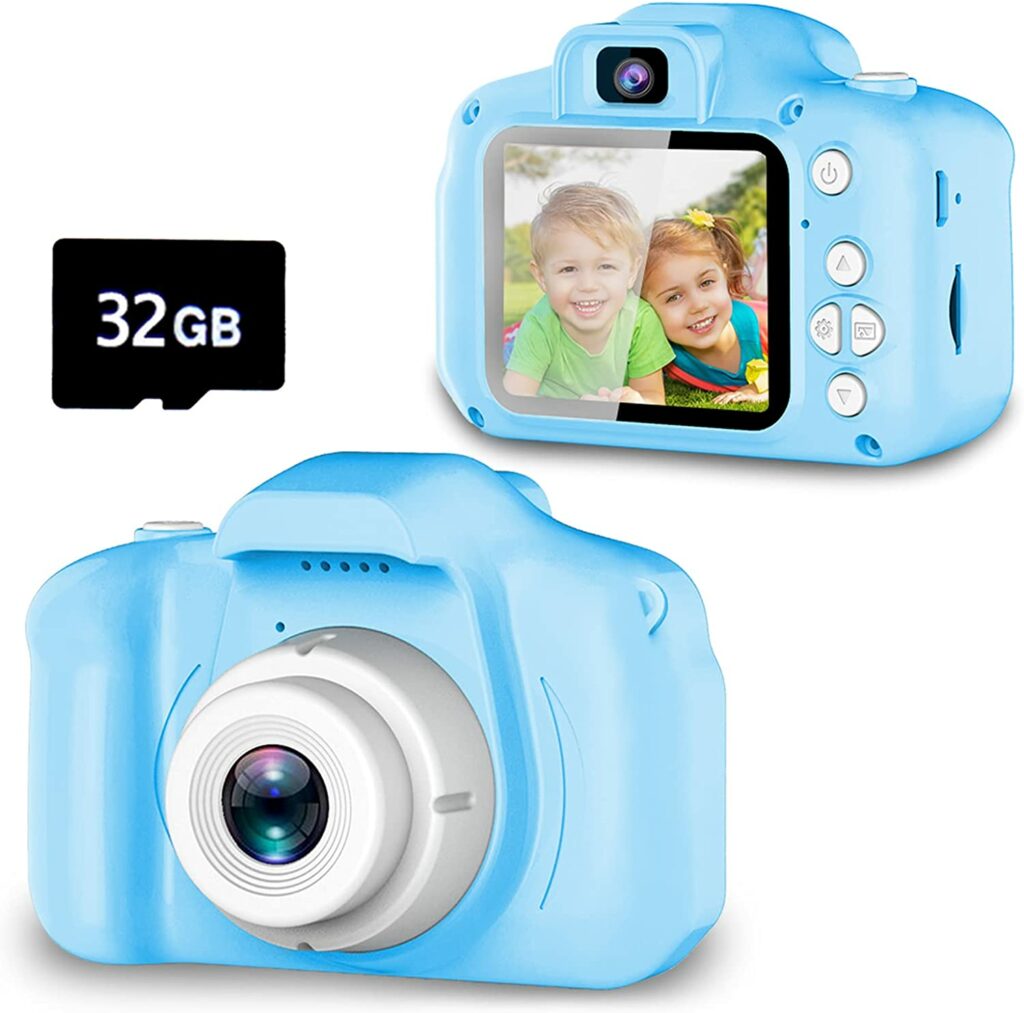 Let the kids document special holiday memories while the family is there. With an 8.0 Megapixel, auto-focus, and 1080P camera and video device, the moment was captured. Children can snap pictures with frames, leave some amusing photos with family or friends, and more with Big head sticker shooting.
Simple to use simply releasing the switch key to take pictures and to record audio and video for more inventive ways to play. A 32GB micro-SD card has the storage capacity to hold thousands of crisp pictures. Made of plastic and shockproof to protect children in particular, regardless of the weather they use it in.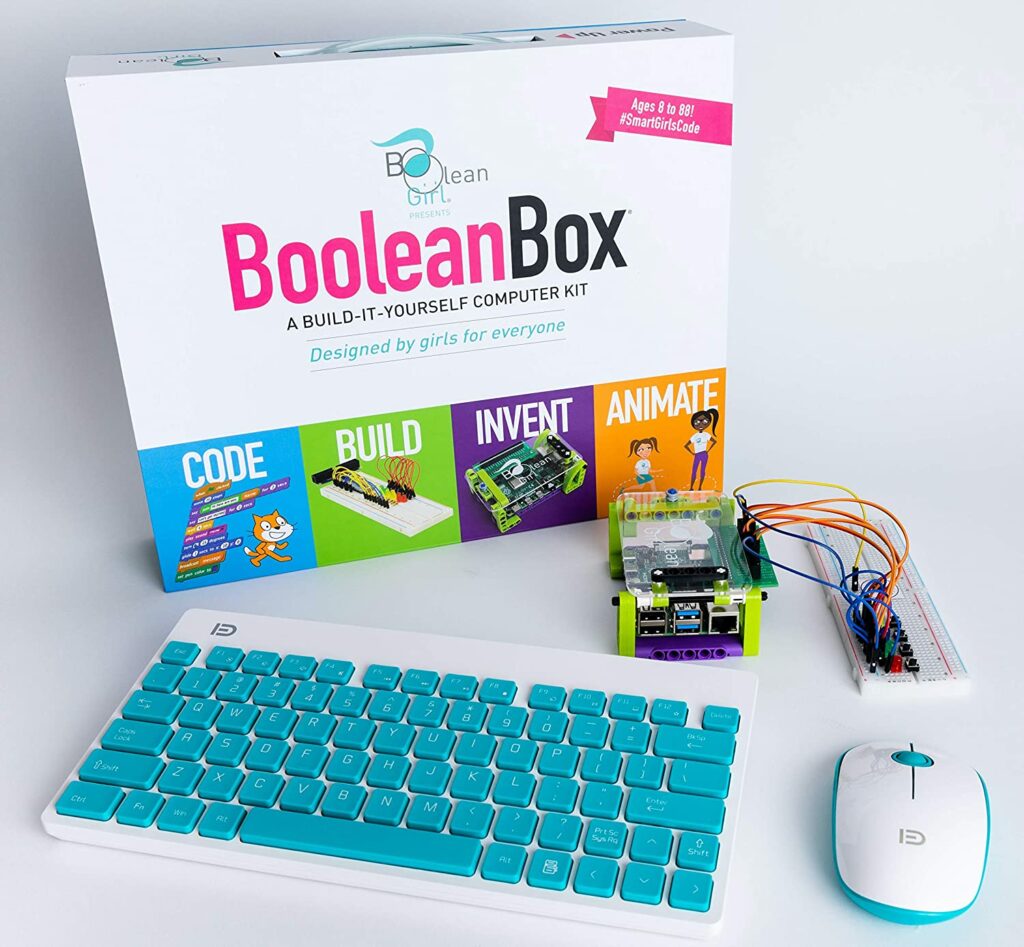 Through investigation, discovery, and play, children can begin to acquire STEM/STEAM principles. Using scratch, a young person can learn how to code while creating stories, games, and animations for electrical devices. This kit, which is based on the Raspberry Pi 4 computer, the most recent model, also includes Python programming tasks.
This Boolean Box promotes skill development and features more and more engineering and tech projects for kids. Keyboard, mouse, Raspberry Pi, 16 GB SD card with Raspbian OS, Scratch, Python, and Minecraft are all included. Breadboard, LEDs, buttons, resistors, and wires. TV and HDMI are connected.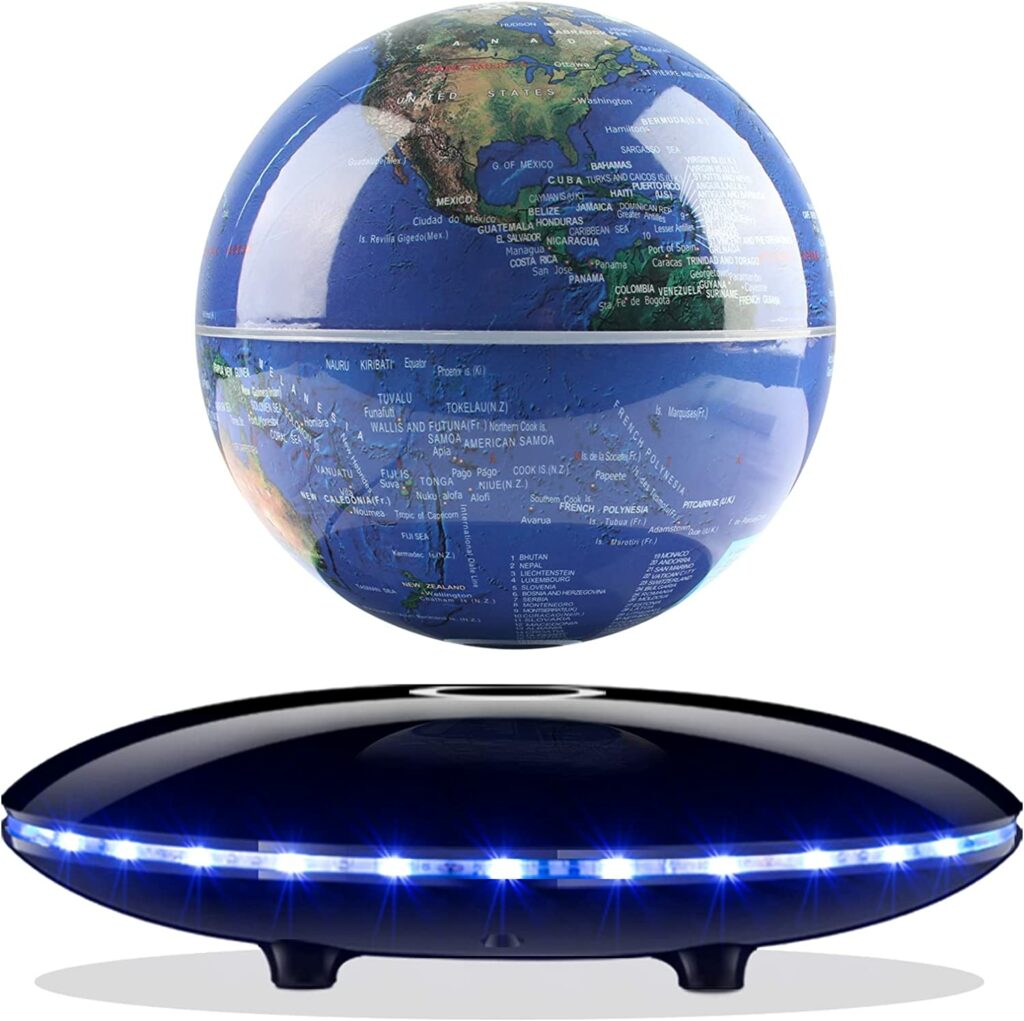 A high-tech piece of art using magnetic levitation, the magnetic levitation globe. A good lighting and technological accent for a child's room, the magnetic sphere rotates 360 degrees while floating in the air and won't stop unless it collides with something or the power goes out. It offers their space a lovely appearance.
Kids can clearly and accurately see on the floating globe where each country is located in relation to the Earth's sphere of influence. An educational world globe that is the ideal supplement to school studies in geography and science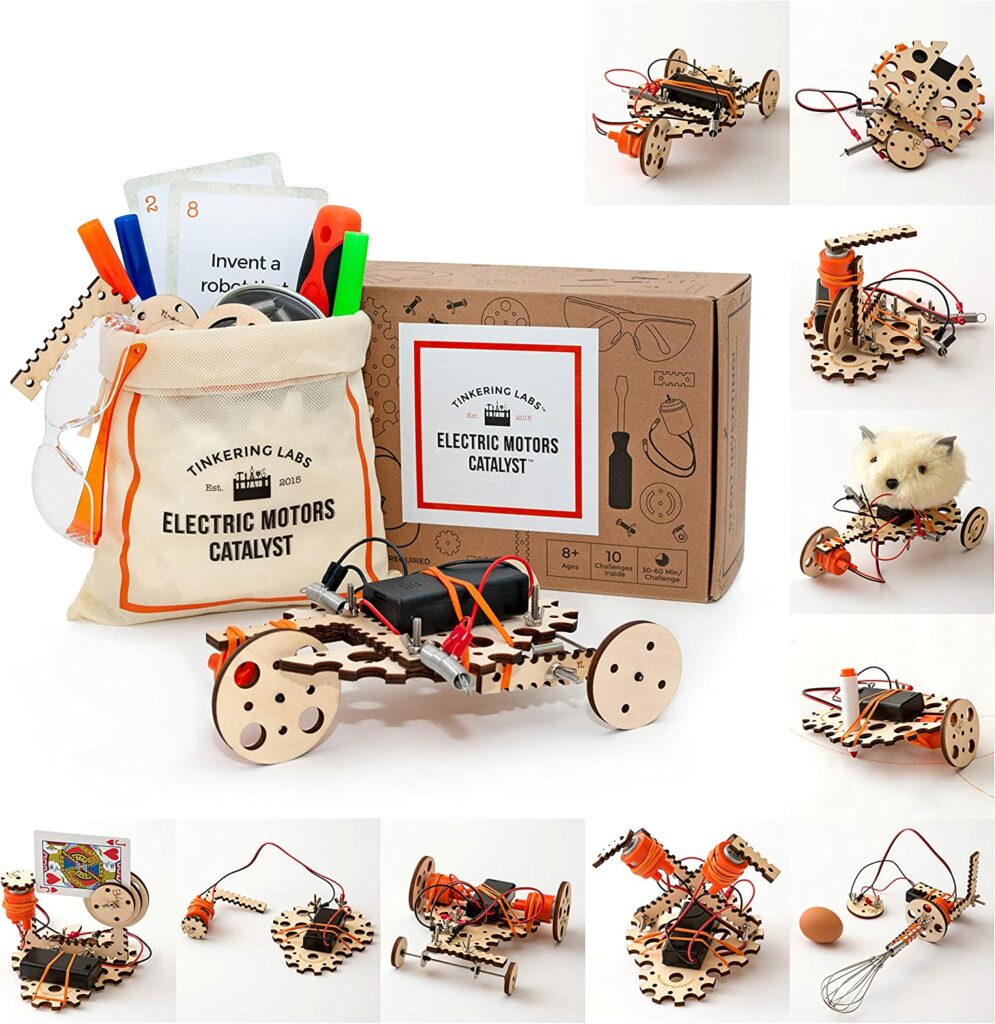 A kit helps the child grasp how mechanical movements function in addition to being fun. More than 50 premium parts and 10 challenges are included in the kit, which encourages kids to come up with original ideas. The parts work together to create the ideal environment for fostering creativity, IQ growth, and STEM education. The Robotic building kits are also helpful at school because they make it simple for parents and teachers to give kids incredibly enjoyable and imaginative learning experiences. This is a wonderful option for children aged 8 to 13 because it has 10 challenges that typically take 30 to 60 minutes to complete.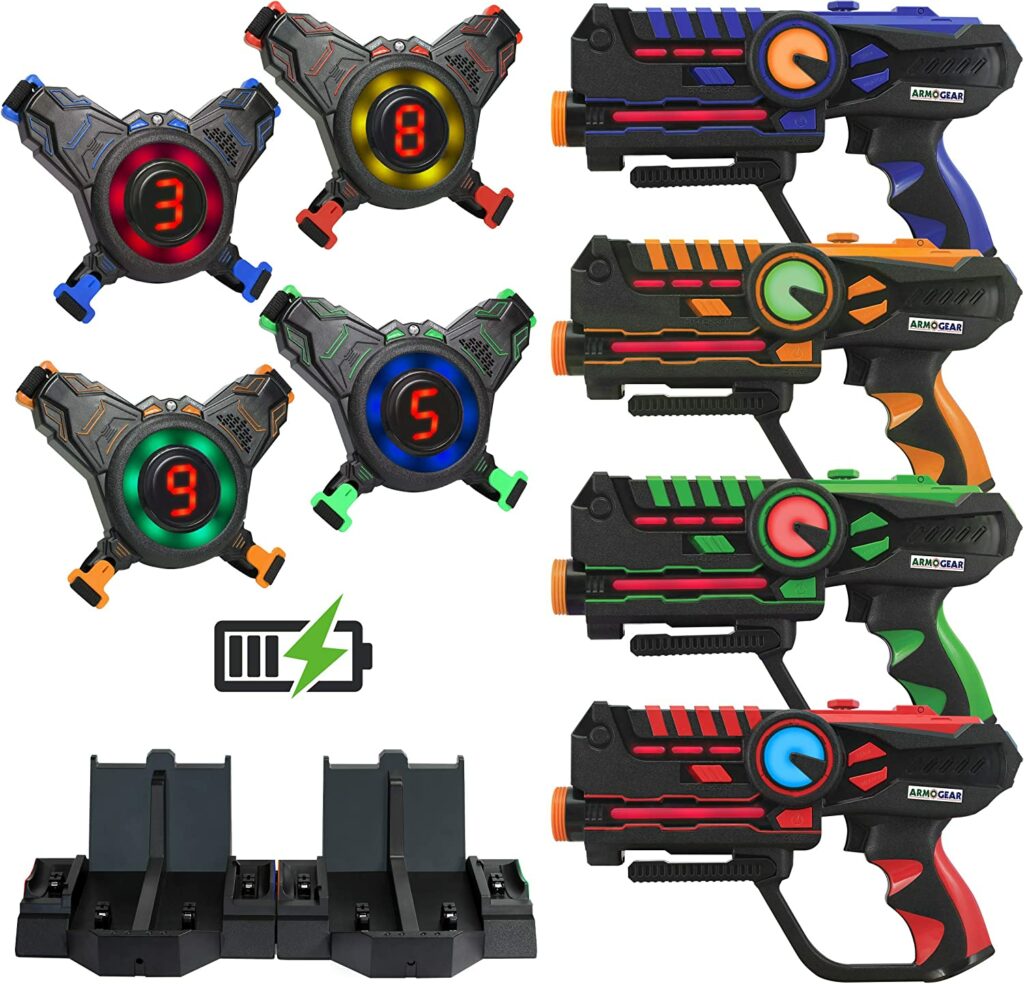 An arcade game is a safe method for kids to spend time with their friends while getting some exercise. using the ArmoGear rechargeable laser tag blaster kit to play laser tag in a video game arcade. includes a 150-foot extreme shooting range, a digital score display, an invisibility mode, night vision illumination, and voice-guided directions.
With each charge, the device can power two action-packed hours of gameplay thanks to the full charging station, USB cable, and wall adapter. Switching between the PISTOL, SHOTGUN, MACHINE GUN, and ROCKET shooting modes is possible.
9. Robotic Toys 
Kids can play with singing, dancing, and another simple task-performing robot. The robot is made out of a bottom section that resembles a tank's continuous track and an upper body that can rotate at the head and arms. Remotely controlled robot toys in all directions, including forward, reverse, left, and right, as well as rotation.
If there are no obstructions, the 2.4GHz remote control can be used up to 100 feet away. Children can exercise choice and control thanks to the audiovisual, tactile, and movement-related aspects. The charging time is only about 50 minutes, and the playtime is up to 120 minutes. You can also check Mechanical Robot toys, Programmable robotic toyswith more robotic features that mix up fun for youngsters.
Live weather is where you can look out your window and view the moon, stars, and planets in close proximity. Locating objects is made simple with a 5×24 finder scope with a mounting bracket and internal crosshair lines. A fully coated optical glass lens with excellent transmission coatings produces stunning images and safeguards the eye with a 400mm(f/5.7) focal length and 70mm aperture. two replacement eyepieces and a 3x Barlow lens are included (to improve magnifying power of each eyepiece). It comes with a smartphone adaptor and a wireless camera remote for taking beautiful pictures of the stars.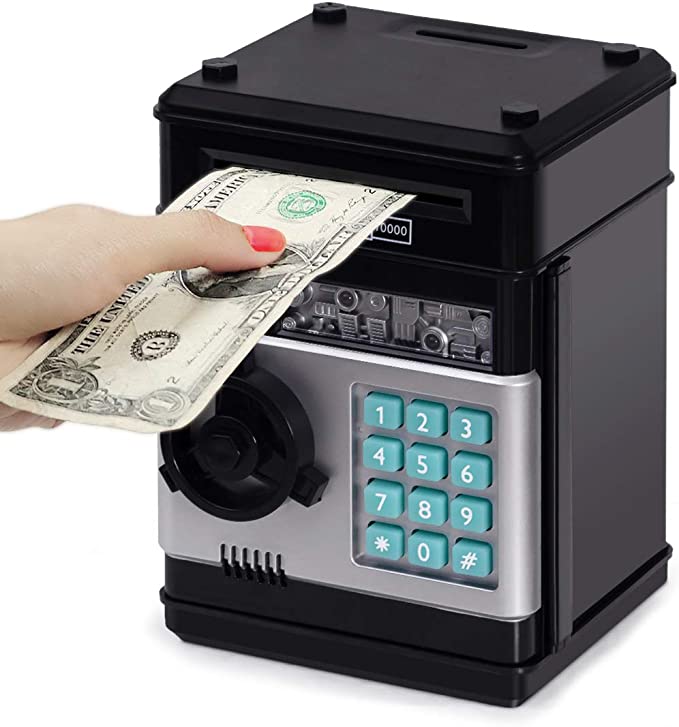 Encourage kids to save aside money for storage so they can grow up with solid economic habits. savings from the four-digit computerized password-protected convenience of their place. a piggy bank that can hold 100 tidy pieces of paper money or 600 coins. Simply place the paper money in the slot on top of the kid's ATM money bank, and the ATM will automatically roll it in. can only be opened after entering the right 4-digit password. After the green light turns on, you can unlock the door by turning the knob counterclockwise.
With the help of this toy walkie-talkie, parents can always stay in touch with their children, allowing them to experience the adventure in safety. Aikmi walkie-talkies for kids can assist parents in discovering an engaging and motivating way to accompany children and listen to their inner voices, strengthening family bonds. 22 channels, a 3-mile broadcast range, a flashlight, VOX hands-free, and a lock screen feature are all included. Camping, hunting, trekking, hiking, and jungle exploration are all acceptable activities for using an army toy walkie-talkie and tough survival wristbands.