A tech gadget gift for your friends are family this yuletide is one of the best bets and most appreciative to think of. Men, women, children, and elders all have different categories of tech accessories they use, depending on the activity and what they need to make daily activities easier. The tech gadgets needed by different age categories might vary, or be the same(like computers). However, getting the perfect tech gift sets for a family will put into consideration what benefits the general household. Aside from the general households, the kids should be considered as the holiday season is one of their best to get gifts from their loved ones. Anyways, don't think too much about what to get the whole family, we have made that research for you; Here are the best tech gifts you can get for a family (or your family) in the 2022 Holiday season.
1. Bluetooth Bernie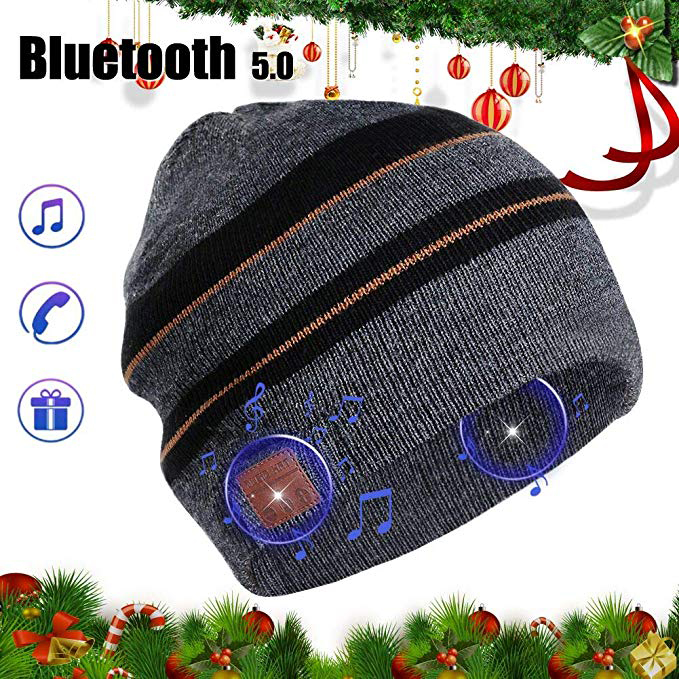 Any Bluetooth-enabled device may be connected to this beanie to play your favorite music and keep you toasty at the same time. It promises a 6- to 8-hour playback time on a single charge, Bluetooth 5.0 for clearer sound and higher volume, some noise canceling capability, simple device pairing, and a built-in microphone for calls. And just $16 on Amazon, it's an easy decision to buy it for yourself or as a last-minute Christmas present for your teen.
2. LED Light Bluetooth Speaker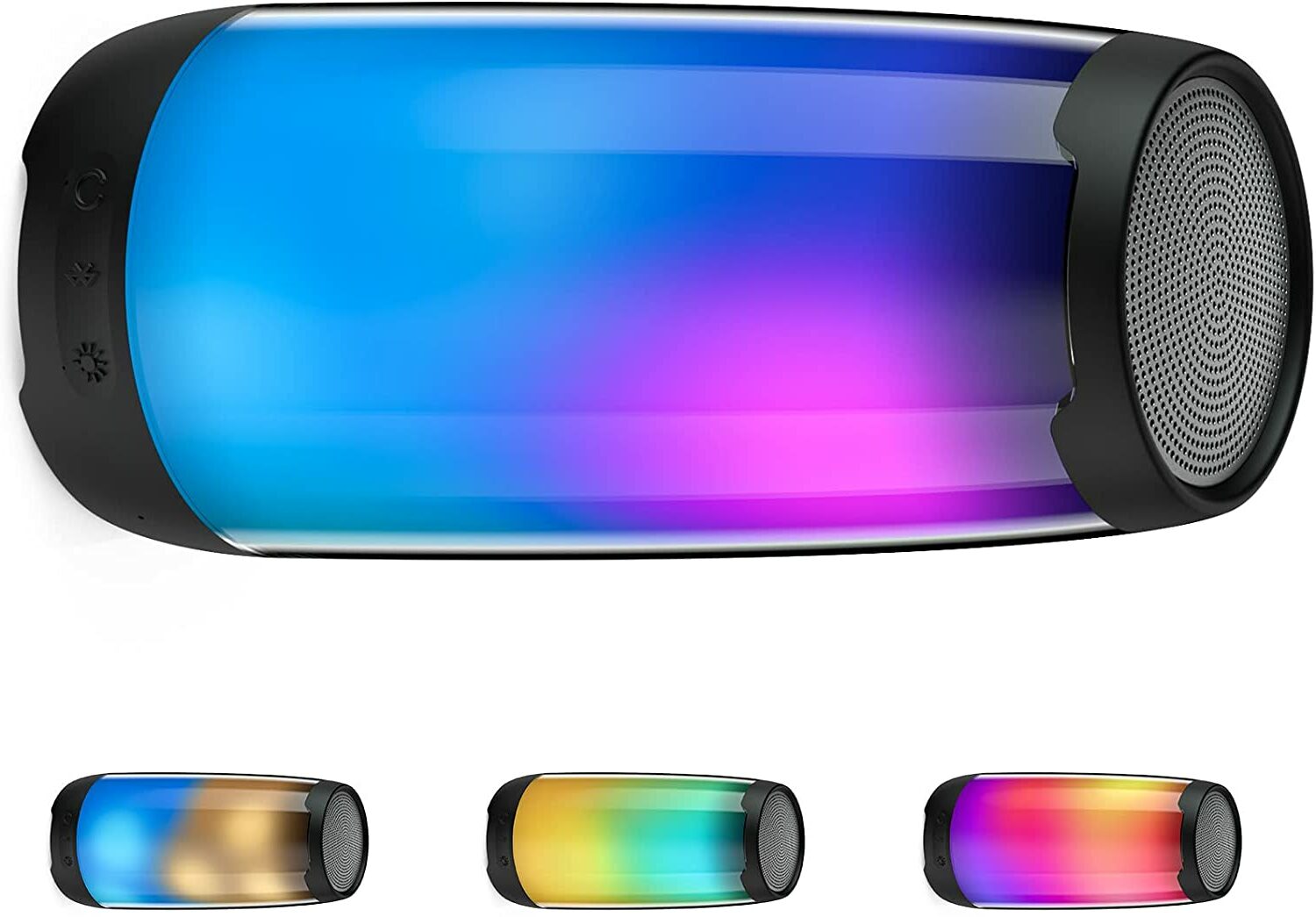 A 200g lightweight Bluetooth speaker that features Bluetooth 5.0 and a surprising 33-foot range. To provide the entire room the right amount of volume, two of these tiny speakers can be linked together utilizing Bluetooth TWS pairing. Seven distinct LED light settings are available with the wireless speakers. The four variable colors change in accordance with the rhythm of the music, and the three theme colors—red, green, and blue—are red, green, and blue.
comes with a 1000 mAh battery that, after a full charge, can play music for up to 12 hours at a medium volume. Regardless of whether you're indoors or outside, these speakers will meet all of your sound needs.
3. Smart Digital Photo Frame 
Wide selection of crisp, clear IPS Displays for tabletop or wall mounting, portrait or landscape frames, and your content will rotate automatically. clever sensor that wakes the frame when you enter the room and puts it to sleep when you leave. Your frame will wake up and show the most recent pictures or videos, continuing with or without a connection.
With the capacity to make playlists, everyone can participate in celebrating and remembering past events. Additionally, for the optimum viewing experience, persons are automatically positioned closer to the center of the frame using proprietary algorithms.
4. Breakfast Sandwich maker
An excellent present for a quick, healthy breakfast or a family brunch. Use to quickly prepare your breakfast, lunch, or supper sandwich. a sandwich machine for breakfast that lets you choose the bread, cheese, eggs, meats, and much more.
The sandwich maker's removable pieces are dishwasher-safe, and surfaces have a long-lasting nonstick coating for easy cleaning.
5. Toilet Light up gadget
When you approach the toilet bowl, the cool ToiLight motion activated night light instantly turns on and illuminates it in a calming manner. especially for families with elderly members, lights up only when it's dark, and there's always light in the bathroom.
There are nine different color modes available on each ToiLight: Blue, Red, Pink, Green, Baby Blue, Purple, Yellow, White, and Color Rotation. Additionally, it makes use of a flexible arm that conforms to any toilet bowl and locks into place.
6. Survival Kits for Men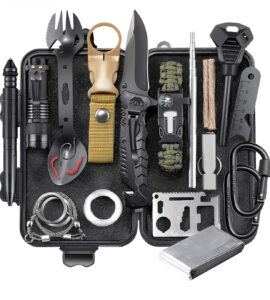 You will undoubtedly need this kit when the time comes for outdoor excursions and your first hike. The package includes paracord bands, a wire saw, a water bottle clip, an emergency blanket, a saber card, a survival pen, a multi-use spoon fork, two carabiners, four fishing tools, and a box. These items are all part of emergency survival gear kits.
The multi-purpose survival gear packs contain everything you need in case of an emergency situation, such as a natural disaster or a wilderness adventure.
7. Robotic Kits for Kids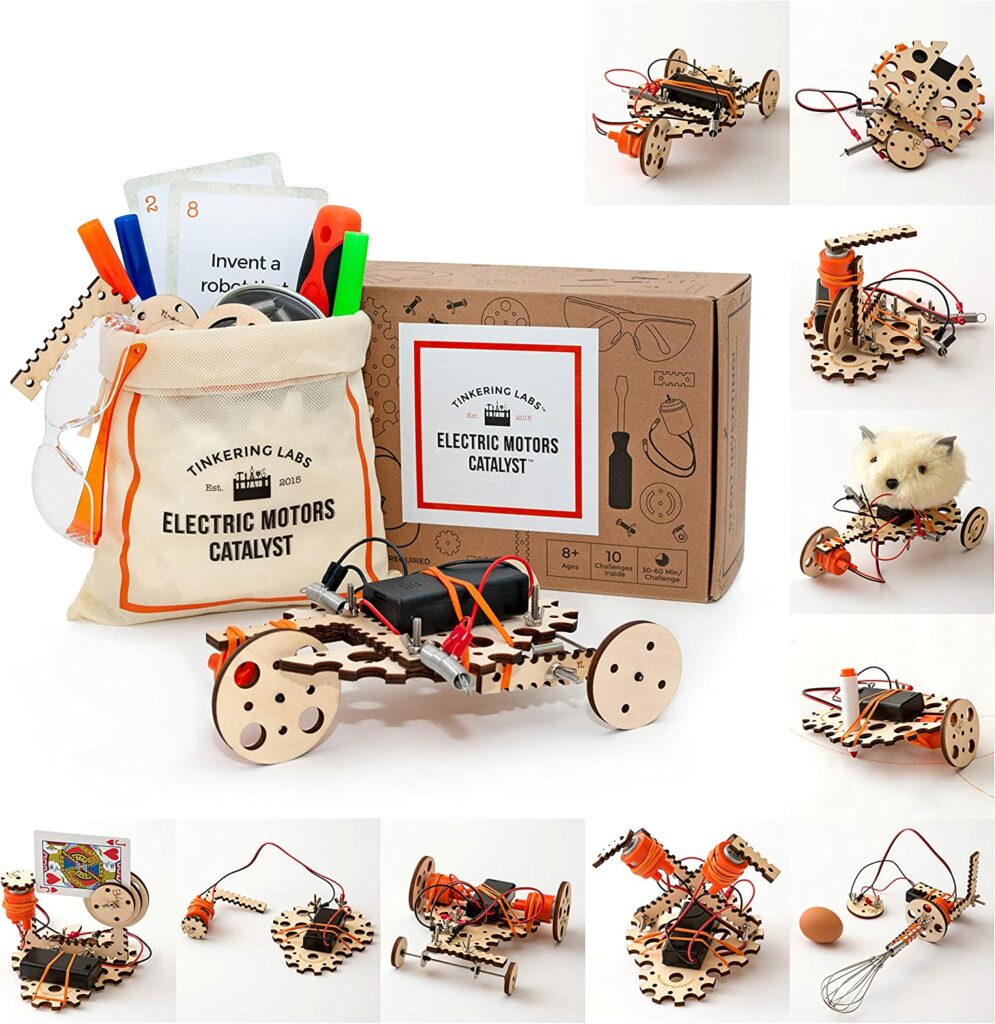 A kit is entertaining and also aids in the child's understanding of how mechanical motions work. The kit's inclusion of more than 50 premium components and 10 challenges inspires children to develop innovative concepts. Together, the components form the optimal setting for promoting STEM education, IQ growth, and creative thinking.
Because they make it simple for parents and teachers to provide children with highly pleasant and inventive learning experiences. The robotic building kits are equally helpful at school. With 10 challenges that normally take minutes to accomplish, this is a fantastic option for kids ages 8 to 13.
8. Wireless Charging Dock
There is no requirement for several connections or plugs in the home for the family. Because it only takes one cable, the quick wireless charger is more convenient. Your phone, watch, and AirPods can all be charged at once with this slim, practical charging station! They are all quite rapid to charge; the phone was finished in about three hours (iPhone 12 pro).
This wireless charging station is Qi-certified and comes with intelligent protection technology. A built-in smart chip, and a number of protections, including over-voltage protection, short-circuit protection, temperature control, and more.
9. Neck, Back, and Hand Massager
There are technology gifts like this one that help ease stress, and family deserves the greatest care available. For the most relaxing massage imaginable, a massage cushion that is 15 by 13 inches will fit your neck and back's contours precisely. There are two different heating settings and levels. The neck and back are heated at the same time at 3 different intensities. In addition, four deep-kneading Shiatsu massage nodes with tailored heat treatment technologies support comfort by easing aches and weariness.
10. Smart Home Gadgets 
With the development of broadband connectivity, artificial intelligence (AI). With robotic machine learning, household appliances are now smarter and easier to use. The best part is that, in the years to come, they'll only get smarter. This allows you to issue voice instructions to your devices without ever having to touch them.
Using a collection of Alexa or Bluetooth-enabled devices, they can operate every appliance in your house at once. Samsung's SmartThings is another example, allowing you to manage every connected device in your house. Checkout our top 15 cool home smart gadgets picks for help families and convenience in the living room, bedroom, kitchen etc and a perfect Christmas tech gift in 2022