Getting a laptop is determined by a specific purpose of usage. This isn't about the specifications alone but also the brand. Though most brands have laptops that fit all categories of usage like school, gaming, working, or design. Despite this, there are still some brands that are specific in their category and they are well known for it because they are the best in the area.
It's good to note that what varies in laptop brands is the quality of the hardware as the software is usually or generally the same quality. Windows 10 is windows 10 everywhere, and they run the same program, but how fast they run depends on the quality of the hardware of the laptop. The hardware depends on the brand, especially when it comes to breaking down. While some laptops have so much endurance to irregularities in usage, some are fragile and could break down at the slightest "provocation."
As said earlier, define your prior purpose of buying a laptop and then select the brand that serves the purpose best. Now, talking about selecting the brand based on purpose, this is what we are going to address in this post. Assessing the 10 most reliable laptop brands for 2023, the purpose they serve best, and why they are good for it.
1. Asus
Asus is a laptop brand that offers a wide selection of computers for different purposes. Some of the types of laptops created by Asus include gaming laptops under the brand name ROG and ultrabooks that are thin and lightweight for portability. In addition to Chromebooks, which use the Chrome OS operating system, and business laptops with features like fingerprint scanners and long battery lives, 2-in-1 laptops can be used as either a tablet or a laptop.
However, they are particularly well-regarded for their gaming laptops, especially those under the ROG (Republic of Gamers) brand. These laptops are recognized for their strong processors, high-end graphics cards, and advanced cooling systems, making them ideal for gaming aficionados who want top-of-the-line performance.
See: Best Cheap Gaming Laptops in 2023
The thin, light, and powerful ultrabooks that Asus is known for producing are excellent for both professionals and students who need a portable laptop that can handle demanding tasks. In addition, Asus is renowned for creating laptops with distinctive designs, strengthened hinges, and shock-resistant hard drives that set them apart from competing companies, such as the menacing, futuristic looks of their ROG gaming laptops. Many Asus laptops include software that can be modified to meet the individual needs of the user.
2. Razer: For Gamers
Gaming laptops with superior performance are made by the laptop manufacturer Razer. Their laptops are known for their potent processors, top-tier graphics cards, and cutting-edge cooling technology since they were created expressly with gamers in mind, to run the newest games at high settings. The gaming experience is improved by the inclusion of features like high-quality displays and programmable lighting effects in Razer laptops. In addition, Razer produces laptops that are tiny and lightweight, making them easy to take about.
See: Best Gaming Laptops in 2023
Powerful components like cutting-edge graphics cards, swift processors, and lots of RAM are frequently found in Razer laptops. Also, they frequently have cutting-edge cooling systems, which are crucial for gamers because overheating can affect performance and shorten the life of the laptop.
3. Acer: Best Chromebooks
Acer is known for producing ultrabooks, which are tiny, light, and portable. These laptops are perfect for both professionals and students who need a portable device. Long battery life, quick CPUs, and excellent displays are common features of ultrabooks.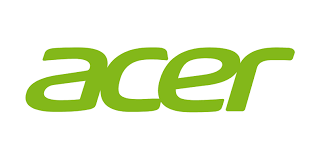 Acer Chromebooks are a popular option for students and anybody looking for a basic laptop for online browsing and minor work because they are made to be inexpensive and simple to use. Acer is generally renowned for making laptops that strike a mix between price and performance. They offer a wide range of laptops to suit different needs and budgets, making them a popular choice for many consumers. If you need a strong-performance laptop as a student, at an affordable price, the Acer laptop brand is a go-to.
4. Lenovo: Cheap with good battery life
The ThinkPad and IdeaPad laptops are the most well-liked and durable Lenovo model group. Particularly renowned for their dependability and productivity advantages are Lenovo's ThinkPad laptops. These business-oriented laptops are renowned for their sturdy construction, lengthy battery life, and comfortable keyboards. They frequently have quick CPUs and excellent displays, which make them perfect for productive tasks. ThinkPads are a preferred option for business workers handling sensitive data since they provide cutting-edge security features like a fingerprint scanner and Trusted Platform Module (TPM) chip.

See also: Are Lenovo laptops actually good?
The Lenovo IdeaPad is well-suited for a variety of applications, including web browsing, productivity tasks, and entertainment thanks to its quick processors, ample storage, and cutting-edge graphics cards. Lenovo IdeaPad laptops are also frequently more affordable than laptops from other companies, without losing performance, making them a popular choice for people on a tight budget. Under the Legion brand, Lenovo also creates gaming laptops with high-performance parts including cutting-edge graphics cards and quick processors.
5. Dell: Professional Laptops
The variety of laptops produced by Dell includes business laptops for professionals, gaming laptops with powerful graphics, 2-in-1 laptops with adaptable designs, thin and light laptops for portability, and budget laptops for those on a tight budget.
See Also: Dell vs HP laptops: Which one is better?
In general, Dell laptops of all shapes and sizes have potent CPUs that deliver high-speed performance, making them perfect for demanding applications like gaming, video editing, and programming. Dell laptops include high-resolution screens, including touchscreens, and minimal bezels for clear and detailed visuals. specifically with the high battery life that enables users to work for prolonged periods without needing a regular recharge.
6. MSI: Gaming Laptop
MSI produces top-notch gaming and design equipment in addition to a variety of laptops. Due to their amazing performance and features, their gaming laptops are among the best on the market. They are perfect for running demanding games and apps thanks to their strong hardware, which includes Sharp gaming displays with high refresh rates, top-tier processors, and top-tier graphics cards.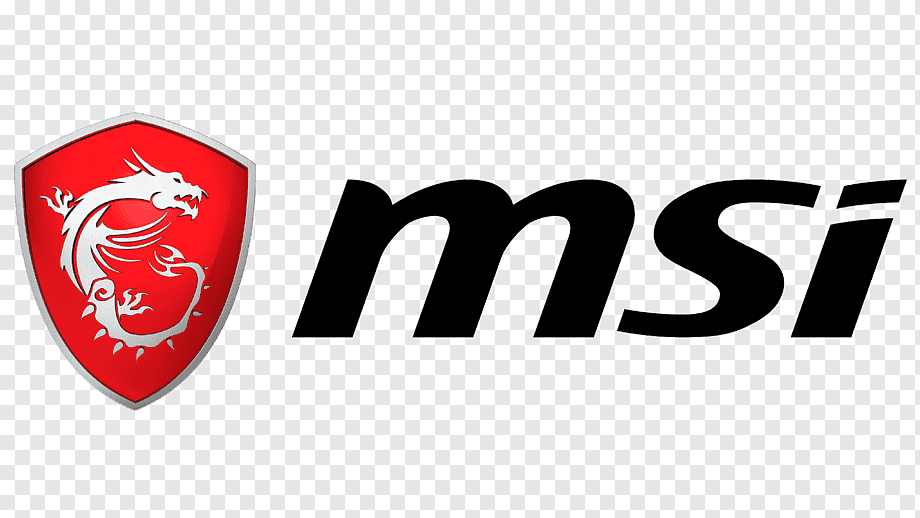 Gamers are drawn to MSI gaming laptops because of their sleek, contemporary design and programmable RGB lighting. For professionals who work with graphics and video editing, MSI offers laptops with dedicated graphics cards, strong processors, and high-resolution displays.
Moreover, MSI also makes ultra-portable laptops that are lightweight and small. MSI makes workstation laptops with potent processors, dedicated graphics cards, and large amounts of storage for professionals that use demanding programs like 3D modeling and CAD software. MSI also creates business laptops for professionals who need strong performance, trustworthy security features, and long battery life.
7. Microsoft: Best 2-in-1 Laptops
Microsoft makes a wide variety of laptops to meet the needs of various users. The Surface Laptops include a modern appearance, sharp displays, and lengthy battery life. They are intended for daily usage.
The Surface Pro is a lightweight, portable tablet that can be transformed into a laptop, making it perfect for use while traveling. Professionals that require a potent and portable computer will find the Surface Book to be the perfect choice because it is a 2-in-1 laptop with a high-resolution display, potent processors, and a long battery life. The Surface Go is a low-cost tablet with long battery life and a high-resolution display that can be used as a laptop.
See: Best 2-in-1 Laptops for 2023
The Surface Studio on the other hand is an all-in-one Computer made for professionals and content creators that need a sizable, high-resolution display, strong processors, and specialized graphics cards. Overall, Microsoft's wide selection of laptops meets the needs of many user types, from casual use to professional work.
8. Alienware: Hardcore Gaming and Design
The high-end components, such as Intel Core i9 processors and NVIDIA graphics cards. Also, sophisticated cooling systems, and premium displays with sharp, clear pictures make Alienware laptops unique. The option to upgrade features like Memory and storage, as well as customize the keyboard and lighting, is another feature that they support.
Furthermore, the laptop is sturdy and long-lasting because of its sleek, contemporary design, which looks amazingly well. For gamers who want the best performance and features, Alienware laptops are a great option because of all of these qualities.

Although Alienware gadgets are quite expensive. The fact that Alienware goods are built of high-quality materials is the primary factor in their high prices. They have better hardware characteristics and survive longer than typical laptops as a result. Also, they outperform their rivals in benchmark tests.
9. HP: Business and Student Laptop
An American multinational technology corporation called HP (Hewlett-Packard) makes a variety of laptops. They manufacture laptops for usage in the home, office, and video games. A lot of their laptops fall into the corporate, student, and programming categories, and they are quite reasonably priced. Every year, they provide a wide range of designs, including 2-in-1s, convertibles, and conventional clamshell laptops.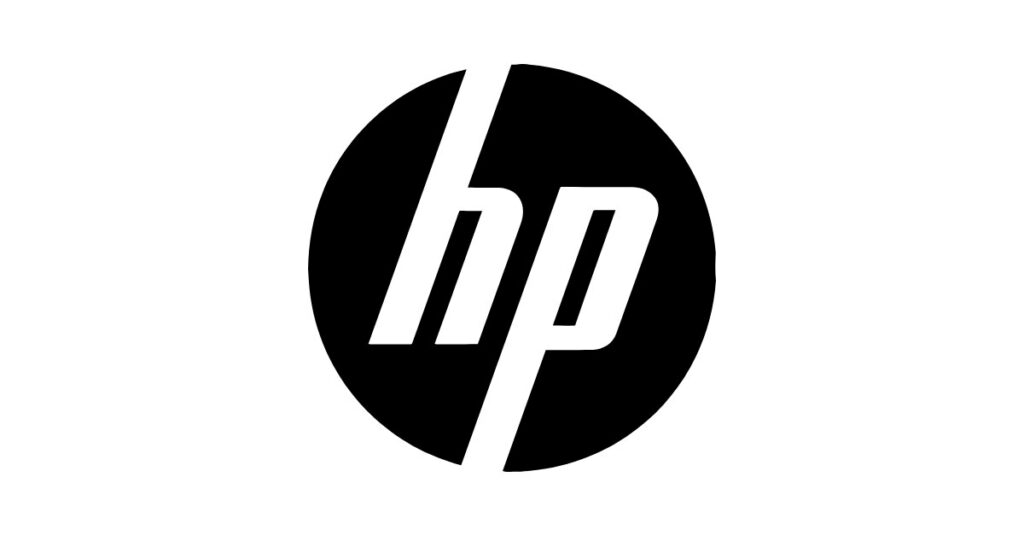 See: Best 2023 HP laptops for all categories
Several HP laptops include Intel Core CPUs, which offer powerful performance for routine tasks. For individuals who prefer more inexpensive options or higher graphics performance, HP also makes laptops with AMD processors. Also, these laptops provide a variety of display options, such as touchscreens and high-resolution displays for clearer images.
See:
10. Apple: Unique Designs and Durability
The MacBook brand is used by Apple, a well-known manufacturer of technological products. Apple laptops are renowned for their minimalist and attractive designs, excellent performance, and longevity. An extremely distinctive laptop with a unibody structure that is both aesthetically beautiful and robust and a minimalist design.
Their OS, Retina display, ergonomic keyboard, battery preservation, and other qualities. Which would be hard-pressed to discover in products from other brands all contributed to their distinctiveness. The operating system that powers Apple computers, macOS, is renowned for its simple user interface and seamless compatibility with other Apple products. They provide unique display options, including Retina displays with high resolution for images that are sharp and clear.
See the review on the Lateste M2 Air and Pro Macbook
Always having storage with SSDs, which are quicker and more dependable than conventional hard drives. Their versatility of connectors, which includes Thunderbolt ports that offer quick data transfer speeds, reflects their speed as well. Most renowned and regarded for their superior quality, performance, and design. Also has a track record for offering top-notch customer support.