Gaming is not only limited to big devices, nor does it have to be on big devices before you enjoy them. Aside the play stations, Xbox, or computer gaming, we have other categories of fascinating gaming mechanisms. We have portable players and virtual reality gaming. The Nintendo Switch, or "switch" is one of the most popular game consoles and the most popular portable players.
Nintendo is a two-in-one console which makes it special. It can both as a hand-held portable player or as a console for bigger screens like computers or TVs using the grip controller. This means, you can play anywhere, on any device, whichever way is convenient for your taste. Nintendo Switch comes with a dock, an OLED screen with a crisp image, a joy-con for the PSP-like mode, and another PlayStation-like controller.
Related: PS5 Vs Xbox Vs Nintendo Switch
However, you need to get games on it before it works of course, and they are mostly not free. Not to worry, you are here to get a solution to that. The best completely free Nintendo games of different genres you'll enjoy playing in 2023.
1. Apex Legacies
A free-to-play battle royale game called Apex Legends was created by Respawn Entertainment and released by Electronic Arts. Legends are the name given to several characters in the game.
In the game, you'll prove yourself in a new action-packed 3v3 game format. On a map that is getting smaller, people compete in teams to be the last team standing, each legend having their special abilities. The gaming mechanics, graphic aesthetic, and selection of playable characters have all earned favorable reviews for the game.
Related: Hottest video games to be released in 2023
2. Super Kuby Clash
Super Kirby Clash, a free-to-play spin-off game in the Kirby franchise, was made available worldwide on September 4, 2019, for the Nintendo Switch. This part, like its two predecessors, is primarily focused on monster combat in a role-playing game scenario, with four main roles to switch between.
Each job is based on a Copy Ability from the main series and has unique strengths and weaknesses. There are several different boss battles in the game, and each one has its special attacks and weaknesses. To defeat each boss, players can employ various tactics and team setups, and in exchange for their efforts, they can gain rewards like equipment, supplies, and Gem Apples (the game's in-game currency).
3. Overwatch 2
Taking place in a bright future, Overwatch 2 is a team-based action game that is always on and always developing. Each round is the ultimate 5v5 battlefield war. Players in Overwatch can pick from a wide variety of heroes, each having special skills and gameplay preferences.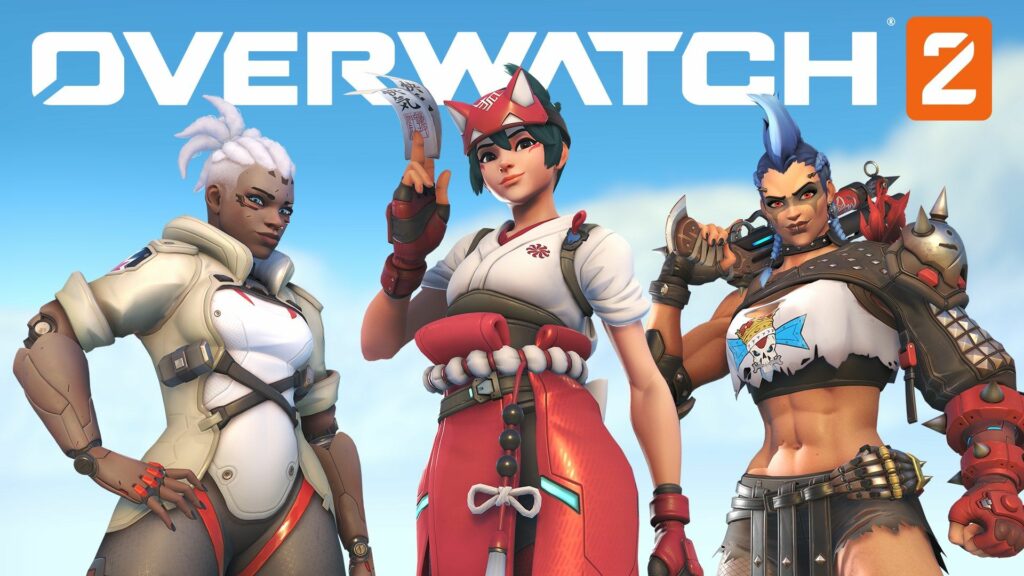 See Also: 10 Best Nintendo games in 2023
Along with your allies, engage in redesigned PvP as a time-jumping freedom warrior, a beat-dropping battlefield DJ, or one of more than 30 other distinctive characters as you engage in global combat. The game offers a variety of game modes, including hybrid, control, escort, and attack. All of the heroes, maps, and game types from the various versions of Overwatch are present on the Nintendo Switch version of the game.
4. Brawlhalla
The greatest warriors in history clash in a titanic contest of strength and prowess to determine who is the best. These brawls are seasoned with potent tools and weapons. Every one of you is a weapon of play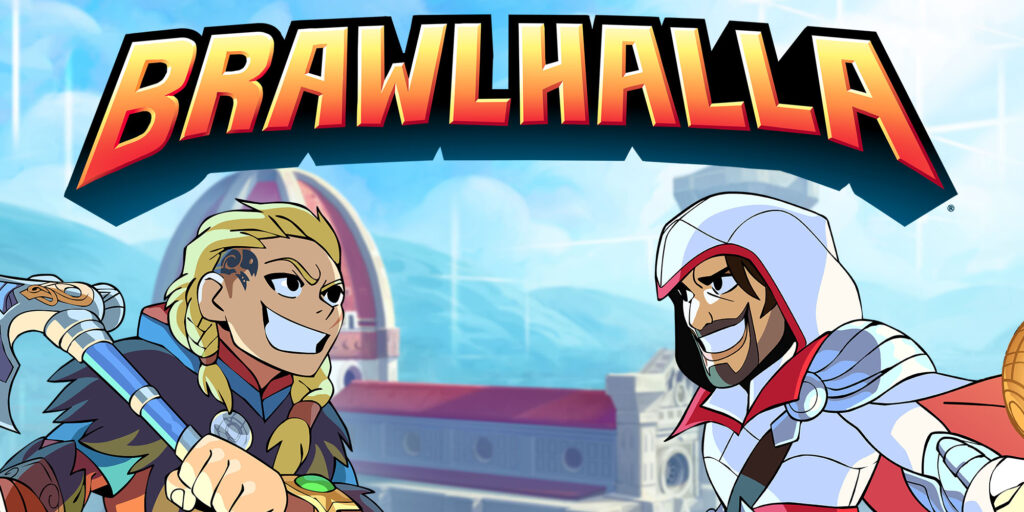 The game offers a variety of game modes, including team-based ones like capture-the-flag and king-of-the-hill as well as 1v1, 2v2, and free-for-all combat. A single-player game with multiple challenges and boss fights is also included in Brawlhalla.
The game places a big emphasis on accessibility, with straightforward controls that are simple to learn but difficult to master. A thriving community and frequent esports competitions with monetary rewards are also present.
5. Fortnite
Nintendo Switch is one of the many platforms that Fortnite is available on. It is a well-known online multiplayer video game. In Fortnite, players have three different game modes to choose from: the free-for-all battle royale mode, the cooperative Save the World mode and the creative gameplay option where they may create their structures.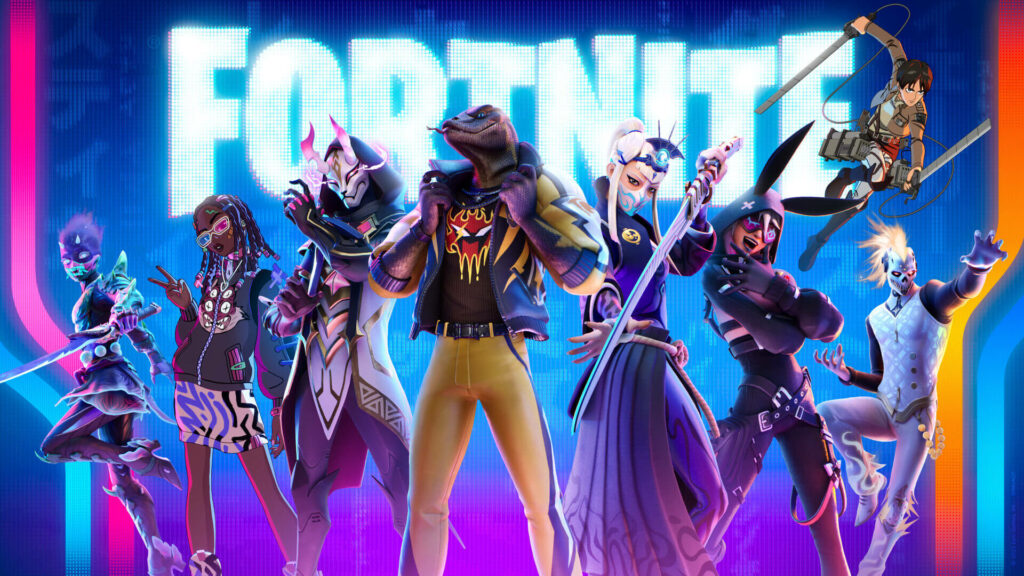 See Also: Play Station 6: Every available Information
Fortnite is available for free on Nintendo Switch, plays smoothly, and supports cross-platform play with PC and other consoles. Using the Nintendo Switch Online app, voice chat is available in global multiplayer. The game also offers motion controls, enabling players to shoot and aim more precisely.
6. Pokemon Unite
The Pokémon Company and Tencent Games' TiMi Studios collaborated to create Pokémon UNITE, a tactical team battle game. Pokémon UNITE is a cross-platform game that can be downloaded for free and played on the Nintendo Switch and mobile devices. A multiplayer online battle arena game called Pokémon Unite typically features two teams of five players each.
The team that finishes each match with the highest overall score wins. Each match can only last ten minutes. A team can also triumph if the opposition gives up. The Pokemon Unite makes this straightforward, unlike other Pokemon games, enabling Switch and mobile phone owners to team up for some entertaining and brief matches.
7. Paladins
During a time of turmoil ages ago, a group of magical warriors known as the Paladins brought the Realm together through conflict and sacrifice. A wide variety of Champions, including mech-riding goblins, mystical elves, jetpack-wearing dragons, and sharpshooting humans, are featured in the game's rich fantasy setting.
In the first-person shooter Paladins, two groups of five players each fight for objectives based on combat. Each player selects a champion for their team, who cannot be changed during a match, and the game is played on vivid sci-fi fantasy terrain. As a legendary Champion of the Realm, use weapons and magic while customizing your basic set of abilities to play how you want to.
8. Cover Fire
You have been tasked in Cover Fire to be the shooter who guides a squad of veterans through cities under siege, deserts, and fields seized by guerrillas, defeating every type of enemy in the battle with the best graphics and weapons. Your job is to take the initiative in the fight and excel as a shooter and sniper.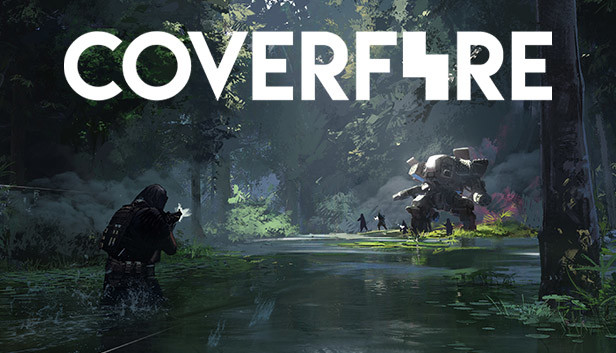 In the field of war, action is required. Bring in your best shooters and snipers, and engage the enemy from the front. In this 3D sniper shooting game, shoot to kill in special operations while staying alive. In the most recent edition, you can also assemble a squad of killers with the use of their special abilities, such as hacker, sniper, and assault man.
9. Warface
The First-person shooter video game Warface was created by Crytek Kyiv, co-produced by Crytek Seoul, and released by My.com. Amodern first-person shooter that has millions of admirers worldwide. Hundreds of realistic weapons, modules, equipment, and camouflage items,and collaboration.
This is another excellent option to choose if you enjoy Call of Duty. In a nutshell, the reason why most people play Call of Duty and Paraphrase is the same.
10. Asphalt 9 Legends
A racing video game that Gameloft Barcelona created and released in 2018. The fifteenth main installment of the Asphalt series, Asphalt 9: Legends, was released on July 25, 2018. You can race other players and add renowned vehicles to your garage while playing for free.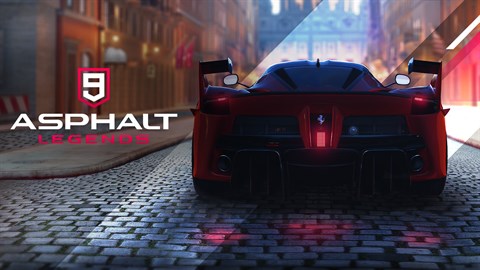 Related: Best racing games in 2023
Race among the most prominent brands, like Ferrari, Porsche, and Lamborghini, after assembling over 100 hypercars (and counting). Drift, boost, and take down your opponents in action-packed real-world settings. One of the top racing games featuring a variety of tournaments in different gaming environments.
How to get free games on your Switch
Before you can play either free or paid games, you need to get them properly to get the best of them when playing. To download and get your free games into your switch console, here are a few steps you'll have to take.
Connect your switch to the wifi or routers under internet settings, to access the internet.
Go to the Nintendo e-shop on your Nintendo homepage. Click on games with Demos, however, these demos are still restricted and might be for payment later
Click on the filter section under the game search and filter by price.
The page with games based on different price ranges will show up and you will then scroll down to the "Free" section of the page
In this section, you can then search for any of the games above, or by using a filter to adjust the genre of the games.
Click on the game, which will bring up a review page and it will download onto your switch of course.
Nintendo switch specifications
Display
The 7-inch capacitive touch screen on the Nintendo Switch OLED has a 1280 x 720-pixel resolution. Players can use movements like pinching and tapping to interact with the console because the screen is a multi-touch display. Earlier models used LCD screens, but the most recent ones have OLED ones.
In comparison to LCD screens, OLED displays exhibit deeper blacks, better contrast ratios (1 million: 1 static versus 1,000: 1 for LCD screens), and lower power usage. The console can send video to a TV at a resolution of up to 1080p when docked. Moves to a portable mode when undocked so you may use the built-in screen.
Size and Design
The Nintendo Switch OLED model's dimensions and weight in handheld mode are roughly 9.5 x 4 x 0.55 inches (24.1 x 10.2 x 1.4 cm) and 0.93 pounds, respectively (422 grams). It's rectangular form and rounded corners are identical to those of the original Switch, but it boasts a bigger screen.
A front-facing camera and a light sensor are located on the console's front above the screen. Also situated below the screen, the Joy-Con controllers can be joined or severed from the console as necessary. The OLED iteration of the console has a new movable stand on the back that lets users change the angle of the console for tabletop mode with a kickstand.
Memory storage
The memory capacity of the Nintendo Switch varies depending on the kind. The OLED version has 64GB of storage, compared to 32GB and 16GB for the LCD Switch and Lite versions, respectively. Save games to your devices' 64 GB of internal storage, some of which is set aside for use by the operating system. However, the storage may be expanded by inserting a microSD card into the memory card port on the console. MicroSD, microSDHC, and microSDXC cards with a maximum capacity of 2TB are all supported with the Nintendo Switch.
Related: Are Gaming Laptops still Worth it in 2023?
Connectivity
The switch supports multiple connectivities, both wired and wireless types. They include internet connectivity; Local wireless connectivity; Bluetooth connectivity: Amiibo connectivity; and USB-c connectivity.
To access the Nintendo eShop and play multiplayer online games, the Switch may connect to the internet using Wi-Fi or a wired LAN connection. For multiplayer without an online connection, the Switch can also wirelessly connect to other Switch consoles nearby.
Your headphones, speakers, and other Bluetooth devices can all be connected over Bluetooth. In some games, Amiibo connectivity can be utilized to access exclusive features. The Switch supports USB-C connections to other devices, including laptops and external monitors.
Battery Life and Price
A typical battery life for the original Switch model is between 2.5 and 6.5 hours, whereas a typical battery life for the Switch Lite is between 3 and 7 hours. The Nintendo Switch's newest OLED model has a battery life of roughly 4.5 to 9 hours, however, they all rely on the game being played. For instance, The Legend of Zelda: Breath of the Wild will cause the battery to discharge more quickly than a less taxing game. The prices of the 3 Nintendo switch models have a not-so-large difference. While the OLED version, being the best, costs $350, the LCD version, costs $300 and the Lite version costs around $200
Nintendo OLED vs LCD: Which is better?
Aside from the fact that the OLED image and graphics are clearer, brighter pictures, crisper, and well rendered, the Nintendo OLED switch is also better than the LCD in Design, battery life, and storage. Also, considering the price, the difference in the features supersedes the price difference. So, yes, no need to think twice, get the OLED version, serves you best and is good in all ramifications.
See Also: OLED Laptops: Pros and Cons