Computer Repair Calgary
Top Rated, Proven, and Trusted by over 25,000 Customers!
4.8 stars | 4712 Reviews
▷ Same Day Service
▷ Free Onsite Estimate
▷ Discount Pricing Structure
▷ Money Back Guarantee
Request Estimate
Need Computer Repair in Calgary, AB?
Call TickTockTech today for your free, same day, onsite estimate!
Celebrating 28 years in Calgary, Alberta
Call today (403) 532-5933
Technicians are standing by!
Computer Repair Calgary
As a proud Canadian company, we've been servicing Calgary, Alberta for 28 years. Our Computer Repair technicians live in Calgary and meet with you face to face.
TickTockTech Computer Repair Services
TickTockTech is the most preferred destination for computer repair services. We offer a wide array of home computer repair services to address your concerns. From onsite service/repair, emergency disaster recovery, malware removal, data retrieval remedies, network design / integration to strategic technology plans and used electronics disposal, we'll provide a solution & speedy recovery of your existing problems. We do provide Apple / Mac computer repair as well. If you are looking for a computer repair shop in Calgary, you've found it with the reliable service of TickTockTech.
Frequently Asked Questions
What type of Computer repair service does TickTockTech Offer?
TickTockTech computer repair services offer a variety of repairs for both laptop PC and Desktop computers. Our technicians provide solutions for any issue affecting your devices and their accessories. Repair services are also available for computer accessories, gaming consoles, and.
We fix computer issues like broken or damaged screens, faulty internal and external computer components, Hardware component repair or replacements, software updates and troubleshooting, Virus removal and mitigation, Data recovery, and printer troubleshooting. All our computer repair services are same day repair and are started as soon as the customer gives a go ahead.

What is the Cost of Repair?
The cost of repair varies and depends exclusively on the extent of the computer defaults, and how long it will take to completely fix them. Charges are done per hour, but before then, an estimate would be handed to you so as to decide if you want to go on with the repair. This estimate will break down what will be done, and the time for it to be done before the technician proceeds with the repair. Other computer repair shops could charge up to $100/hour, but ticktockTechnicians charge less per hour and would always give proper and self-explanatory estimates before proceeding.

Do TickTockTech Provide Onsite or Remote Repair Services?
We provide both onsite and in-home services across 20 locations in Canada and 20 locations in the united states and we have a verified google business profile for each location. Our technicians in each location are available to come and pick up your devices at home, or even fix it right there if you are okay with it. All you have to do is call our technician near you from our business profile, and he will come for the fixing. We have technicians ready to pick up your calls In locations across Canada in Edmonton, Calgary, Saskatoon, Ottawa, Vancouver, Victoria, Toronto, Surrey, Richmond, Sherwood park, Regina, Montreal, etc. Our technicians are also available for the Same day in-home services in Utah, Austin, Provo, Omaha, Ogden, North port, Milwaukee, Salt Lake City, Lehi, and more.

What is TickTockTech Repair Guarantee Policy?
Our computer repair technician will make it known if the issue is fixable before embarking on it and explain it to you for your satisfaction. However, If for any reason TickTockTech doesn't meet your expectations, you can cancel the service during the first half-hour of the planned appointment and not be charged. Period!

What is the Expected Turnaround time for Computer Repair at TickTockTech?
TickTockTech offers the Same day computer repair service. We fix and return your computer the same day or right in your place without having to haul them downtown.

Do TickTockTech Fix both Hardware and software issues?
Yes, we fix and replace any faulty computer hardware components both external (Keyboards, CPU, Monitor, Trackpads, screen replacements) and internal hardware components (Motherboard, Hard drives, cooling fans, RAM, SSD, power supply units, and more). Also, our professionals will take the time to inform you of the top software solutions and applications that work with you and your hardware. They will install everything for you so you can be sure it will function properly after assisting you in choosing the best software and components.

Will I be charged for Undone Repair?
If for any reason TickTockTech doesn't meet your expectations, you can cancel the service during the first half-hour of the planned appointment and not be charged. Period!

Which area does your In-home service Cover in Calgary?
TickTockTech Inhome computer repair technicians are currently available in Canada Locations in Calgary, Edmonton, Burnaby, Hamilton, Kelowna, Mississauga, Montreal, Ottawa, Regina, Richmond, Saskatoon, Sherwood park, Surrey, Toronto, Vancouver, Victoria, and Winnipeg.
TickTockTech Inhome computer repair technicians are currently available in the US for customers located in all postal areas around Tucson, Salt Lake City, Provo, Phoenix, Ogden, North Port, Milwaukee, Lehi, Jacksonville, Austin, Columbus, Cincinnati, and Cleveland.
Our technicians travel across all postal locations in these service areas for in-home computer repair.

What is TickTockTech Post Service Offer?
TickTockTech provides remote support for every customer after service, and the repair is well guaranteed. With post-service remote support, you can call any of our technicians for guard or remote help for your computer issues or troubleshooting.

What clients in Calgary are saying:
4.8 stars | 4712 Reviews
Hi guys, great service! have already passed your name on. Thanks!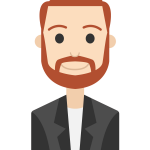 I just wanted to let you know that I was really impressed with my technician. He did a great job getting everything setup and working. I really appreciate his courtesy and kindness. Thank you!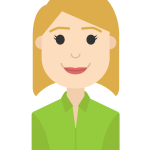 My technician serviced my computer today. I want to tell you what a great job he did not only installing a new hard drive and replacing the data, but he was a tremendous help getting me up and running, showing me where to find my files and programs. I was impressed with his knowledge and his patience. I will certainly use your services in the future and recommend you to my friends. Thank you!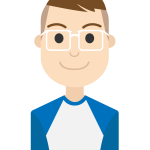 My technician came to our home last week. What a pleasure to have a tech who is honest, reliable and willing to explain/share information! He must be your best Technician so please give him a raise! That's my way of saying "You want to hang on to this guy". He dealt with the tech issues through education and humour, also his great expertise. In addition, when I called into book the appointment, the person who answered gets a gold medal. Why? Because a lot of information on how the company operates was offered. I didn't have to dig to find out what kind of a business this "TickTockTech" company is. It is the Deluxe Experience for people like me who do not understand tech but need it to communicate. Service was swift and efficient. Will recommend to all my friends and family. Thank You!
Thank you, and I was very pleased with the work done by my technician.
Computer Repair in Calgary that You Can Understand
Have you ever dealt with a computer repair technician who talks to you in a way that's too technical to understand? That doesn't happen at our computer repair company. TickTockTechs are trained to speak to customers in layman's terms. That doesn't mean they talk down to you; on the contrary, our techs work to ensure that you walk away from your encounter with us with complete knowledge and understanding of the problem and what we must do to fix it.
Call TickTockTech today for your free, same day, no obligation, onsite estimate!
Latest from Our Blog
From top IT news to computer repair how-tos, you'll find excellent information and articles for you to share across all the social media outlets, right here in our blog.
Call TickTockTech today for your free, same day, no obligation, onsite estimate!