Tech Support Calgary
Top Rated, Proven, and Trusted by over 25,000 Customers!
4.8 stars | 4712 Reviews
▷ Same Day Service
▷ Free Onsite Estimate
▷ Discount Pricing Structure
▷ Money Back Guarantee
Call Today
$25 Coupon
Tech Support Calgary
Top Rated, Proven, and Trusted by over 25,000 Customers!
4.8 stars | 4712 Reviews
▷ Same Day Service
▷ Free Onsite Estimate
▷ Discount Pricing Structure
▷ Money Back Guarantee
Call Today
$25 Coupon
Technical Support in Calgary
Calgary residents who need technical support for their computers or laptops turn to the professional team at TickTockTech. Getting your desktop or laptop to do what you need it to do can sometimes seem like an insurmountable task. Save yourself hours of frustration and call the experts at TickTockTech.
So many things can go wrong with a computer.
You may be unable to log in.
Your computer may start up fine, but the monitor stays dark.
A program you frequently use may refuse to start one day, or it may take an unusually long time to start.
You may have accidentally deleted some files you need.
You may keep getting the dreaded, crudely crafted T-rex that tells you that you have no internet.
Your router may have flashing lights or no lights.
Your documents may be refusing to print.
The internet may be slow.
These are common problems, but there are hundreds — maybe thousands — more. We know because we have seen and handled them.
Simple & Complex Tech Support
Sometimes our technicians can help over the phone. We might ask you to check connections and to make sure everything is plugged in and turned on. We may ask you to turn your computer off and turn it back on again. As silly as this seems sometimes, the truth is that it resets the memory, which does fix a lot of issues. (And it saves you money!)
When these don't work, we head over to wherever you are to dig deeper into the issues. That's right, you don't have to come to us — we come to you. This not only saves you time, but you get to wait in safety, comfort, and privacy of your own home or office. No hanging around the waiting room of a computer store, anxiously awaiting the news on your machine's fate.
Personal Service from TickTockTech
When you become a client of TickTockTech, we assign a computer repair technician to you that you will use going forward. Having our clients work with the same tech, face to face (rather than sending out the computer to a stranger), helps us build trust with our clients, and trust is good for business. We are a local company in business for 28 years, and we hire local technicians.
This type of relationship is especially helpful with tech support, because watching the tech work may help you learn to solve some of your own problems. This is rarely the case with computer repair when we pull out the hard drive and start taking it apart with tiny screwdrivers and tweezers.
Tech Support in Calgary
Whatever the issue you're having, whether you need computer repair, laptop repair, technical support or IT services, TickTockTech of Calgary can help. Call us whenever you need us; we offer same-day service because we know you hate to have to wait to get your computer back up and running.
What clients in Calgary are saying:
4.8 stars | 4712 Reviews
Hi guys, great service! have already passed your name on. Thanks!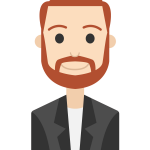 I just wanted to let you know that I was really impressed with my technician. He did a great job getting everything setup and working. I really appreciate his courtesy and kindness. Thank you!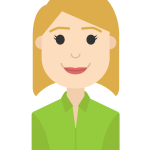 My technician serviced my computer today. I want to tell you what a great job he did not only installing a new hard drive and replacing the data, but he was a tremendous help getting me up and running, showing me where to find my files and programs. I was impressed with his knowledge and his patience. I will certainly use your services in the future and recommend you to my friends. Thank you!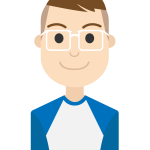 My technician came to our home last week. What a pleasure to have a tech who is honest, reliable and willing to explain/share information! He must be your best Technician so please give him a raise! That's my way of saying "You want to hang on to this guy". He dealt with the tech issues through education and humour, also his great expertise. In addition, when I called into book the appointment, the person who answered gets a gold medal. Why? Because a lot of information on how the company operates was offered. I didn't have to dig to find out what kind of a business this "TickTockTech" company is. It is the Deluxe Experience for people like me who do not understand tech but need it to communicate. Service was swift and efficient. Will recommend to all my friends and family. Thank You!
Thank you, and I was very pleased with the work done by my technician.
Tech Support in Calgary with Everyday English
Everyday English Please!
TickTockTech technicians speak everyday English; NOT GeekSpeak. Your TickTockTech technician will explain to you in everyday English how your computer "broke," what needs to be done to "fix" it and what can be done so it won't "break" again. By being in the "know," you'll enjoy complete control of the entire repair process from beginning to end.