Data Recovery Columbus
Top Rated, Proven, and Trusted by over 25,000 Customers!
4.8 stars | 4712 Reviews
▷ Same Day Service
▷ Free Onsite Estimate
▷ Discount Pricing Structure
▷ Money Back Guarantee
Request Estimate
Need Data Recovery in Columbus, OH?
Call TickTockTech today for your free, same day, onsite estimate!
Computer Data Recovery Technicians in Columbus
Our computer technicians have wide technical and logical skills and experience to recover data from your computer storage devices, equipment, and/or information systems. They are a very helpful and responsive technical support team and can recover data lost or inaccessible due to technical or user error. Data recovery specialists are well versed in recovering data from an array of devices and information systems, including internal and external hard disks; Portable storage devices (flash, SD cards), and Enterprise storage (SAN, NAS, RAID)
Rejuvenating Your Digital World with Us
In this modern age, we depend on digital technology, and data constitutes the backbone of our personal and professional lives. However, the incredible loss of beneficial data can be disastrous, causing stress and disturbance. TickTockTech – Computer Repair Columbus, a trusted name in tech solutions, brings you expert data recovery in Columbus. We aim to retrieve what's lost and repair your digital world to its former glory.
Our data recovery services in Columbus are devised to recover lost, unreachable, or accidentally deleted data from diverse storage devices, including hard drives, SSDs, USB drives, memory cards, and more. Our skilled repairpersons are well-qualified to address a wide range of data loss scenarios, including:
Understanding the Core of Data Recovery:
Holistic Data Recovery Solutions: Our data recovery services contain many scenarios. Our experts leverage advanced processes to revive your data, from lost documents and precious pictures to pivotal trade files and detailed databases.
The Complexity of Data Loss: Data loss can be exemplified for many reasons– from spontaneous deletion and hardware malfunctions to software breakdown and hostile intrusions. The seasoned specialists at TickTockTech – Computer Repair Columbus specialize in identifying the root cause of data loss and developing a productive data recovery strategy.
Hardware and Software Prowess: Our Columbus data recovery experts comprehend hardware and software aspects – an essential amalgamation for victorious data recovery. Our solutions are all-encompassing and practical, addressing issues that span from reclaiming data from malfunctioning hard drives to extracting data from compromised databases.
Keen to Rediscover Lost Data? Initiate Contact Now!
Embrace the reassurance of retrieved data through our professional data recovery services. Our knowledge, uncompromising commitment, and cutting-edge procedures are at your disposal, balanced to reinstate what has been lost. Refrain from allowing data recovery costs in Columbus to shape your digital journey – allow TickTockTech – Computer Repair Columbus to revive your sense of serenity. Contact us at (614) 696-5110 or click here to embark on the journey of rediscovering lost data with experienced Data Recovery!
Celebrating 28 years in Columbus, OH
Call today (614) 696-5110
Technicians are standing by!
Celebrating 28 years in Columbus, OH
Call today (614) 696-5110
Technicians are standing by!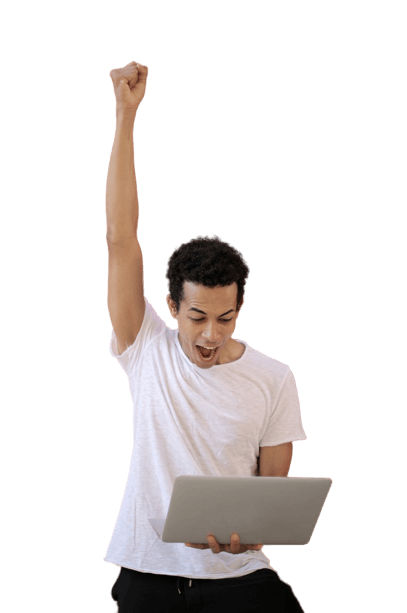 Data Recovery Columbus
Data, which comprises your files and applications, is a vital component of any computer. They are even the most crucial files you have saved on your computer. Preventing data loss should be a top priority at all times. If you lose your data for whatever reason, our professionals can help you retrieve your data. You might lose your computer data for a variety of causes, including software eruption, malware assault, human mistake, and computer hardware failure. In any case, our data recovery professionals in Columbus will not only discover a way out, but will also advise you on how to prevent similar situations in the future.
TickTockTech Services
TickTockTech Data Recovery Services include a FREE onsite estimate for home data recovery in Columbus. We have been in the here for more than 28 years with thousands of happy customers. If you need virus/malware removal, data recovery, wireless security solutions, data retrieval remedies, or creating strategic technology plans, we strive to deliver same day service with our discount pricing structure. We provide both residential and commercial data recovery services including for customers in Columbus, OH and throughout America.
Frequently Asked Questions
How can I prevent data loss in the future?
To prevent future data loss, it's essential to regularly back up your data, use reliable storage devices, and maintain a proactive approach to cybersecurity. Our technicians can provide advice on data backup and security measures.
What is the cost of data recovery services?
The cost of data recovery depends on the complexity of the case and the extent of data loss. TickTockTech – Data Recovery Columbus offers competitive pricing, and our technicians will provide a quote after assessing your situation.
Is my data kept confidential during the recovery process?
Yes, TickTockTech – Data Recovery Columbus takes data security and confidentiality seriously. We have strict privacy protocols to ensure your data remains confidential throughout recovery.
Can you recover data from physically damaged drives?
Yes, our data recovery experts are experienced in dealing with physically damaged drives. We have specialized tools and techniques to recover data from severely damaged storage devices.
Is DIY data recovery a good idea?
DIY data recovery methods can sometimes lead to further data loss or damage. It's advisable to avoid DIY attempts and seek professional assistance. Attempting DIY recovery can worsen the situation and decrease the chances of successful recovery.
How do I know if my data is recoverable?
The recoverability of your data depends on the extent of damage or corruption. It's best to consult a professional data recovery service like TickTockTech – Data Recovery Columbus for an evaluation. We can assess the situation and provide a solution tailored to your case.
What clients in Columbus are saying:
4.8 stars | 4712 Reviews
May I say, I have used TickTockTech several times over the last few years, and I have always had EXCELLENT service. My tech was particularly efficient and helpful.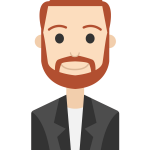 Thank you so much! I was really happy with my technician- he was very kind.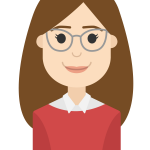 Your tech's fast, effective service was much appreciated. I will likely use your service again.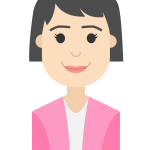 Thank you so much! My technician was fantastic in getting us back up and running. He got the work done as quick as he could and has so much knowledge. We will keep your information on hand. Thanks again!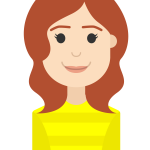 Thank you — your tech was great. Would and will pass along your information to others.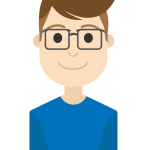 Call TickTockTech today for your free, same day, no obligation, onsite estimate!
Latest from Our Blog
The best of technology, smart homes, data recovery, cyber security, and more!
Call TickTockTech today for your free, same day, no obligation, onsite estimate!