IT Support Columbus
Top Rated IT & Tech Support service in Columbus OH, Proven, and Trusted by over 25,000 Customers!
4.8 stars | 4712 Reviews
▷ Same Day Service
▷ Free Onsite Estimate
▷ Discount Pricing Structure
▷ Money Back Guarantee
Request Estimate
Need IT Support in Columbus, OH?
Call TickTockTech today for your free, same day, onsite estimate!
Premier IT Support Services in Columbus
In today's world, everything has become digital, from work to money, so everyone relies on computers and technology to perform their activities. When technical issues arise, having access to steadfast and efficient IT support in Columbus becomes essential. At TickTockTech – Computer Repair Columbus, we understand technology's indispensable role, so we offer premier IT support services in Columbus to keep your systems running smoothly.
Our Comprehensive IT Support Services:
At TickTockTech – Computer Repair Columbus, our wide range of IT support services caters to miscellaneous technological challenges. Whether you're a small company, a large firm, or an individual user, our experts are capable enough to tackle multifarious IT-related problems, minimizing disruptions to your operations. Our services enclose:
Swift Troubleshooting and Accurate Diagnostics: Our experienced technicians demonstrate expertise in promptly and accurately identifying IT issues. Be it hardware glitches, software snags, connectivity dilemmas, or performance slowdowns, our solutions cover it all.
Hardware Restoration and Enhanced Upgrades: Our assistant steps in when your computer hardware indicates signs of malfunction. Our specialists adeptly analyze and repair hardware complicatedness and, if deemed necessary, recommend and implement compatible upgrades to upgrade system efficiency.
Data Recovery and Reliable Backup Solutions: Data loss is a torment scenario. Our Columbus IT support encompasses data retrieval resolutions to reclaim lost or unintentionally deleted files. Furthermore, we assist you in setting up vigorous backup systems to prevent potential data loss.
Holistic Software Support: Our team manages various software-related quandaries, from operating system disparities to software compatibility difficulties. We offer recommendations in software installation, updates, and configurations, guaranteeing seamless operation.
Network Enhancement and Seamless Connectivity: Struggling with network connections? Our repairpersons are adept at dissecting network impediments, setting up fast wireless connections, and optimizing network enactment for residential and office settings.
Virus and Malware Eradication: Should your system fall target to viruses, malware, or other hostile software, ensure that our professionals conduct comprehensive scans and eradicate these perils. This revitalizes your system's safeness and overall goodness.
Don't let IT support costs in Columbus impede your advancement. Unite with TickTockTech – Computer Repair Columbus for swift and steadfast solutions. Our specialists are poised to surmount your technical challenges. Contact (614) 696-5110 today to explore cost-effective IT support, promising streamlined technology and operational efficiency!
Celebrating 28 years of IT support service in Columbus, OH
Call today (614) 696-5110
Technicians are standing by!
Computer & IT Support Services in Columbus, OH
IT & Tech Support Service in Columbus, Ohio; Home based or company tech appliances that needs maintenance, repair, and management. These are heavy appliances you have to haul downtown to a repair shop because we'll come right to you as soon as you give us a call.
We can send you a TickTock technician in no time and no extra charges.  Our technicians will diagnose, estimate and get your gadget repaired. We offer Tech services ranging from computer support, Laptop PC, Game Console, Network Design and Integration, New computer setup, Hardware & Software upgrades, Security installation, gaming/tech workspace setup etc..
Not only do we repair/manage /setup your tech gadgets but also we'll show you how to get through some minor issues on your own next time. We provide IT & Tech support service across all local areas in Columbus, OH and our technicians are well professionally versed in self-discipline, problem-solving skills, attention to detail, great communication skills, and a passion for technology which our customers confirmed.
Celebrating 28 years in Columbus, OH
Call today (614) 696-5110
Technicians are standing by!
TickTockTech Services
TickTockTech IT Support Services include a FREE onsite estimate for home IT support in Columbus. We have been in the here for more than 28 years with thousands of happy customers. If you need virus/malware removal, IT support, wireless security solutions, data retrieval remedies, or creating strategic technology plans, we strive to deliver same day service with our discount pricing structure. We provide both residential and commercial IT support for customers in Columbus, OH and throughout America.
Frequently Asked Questions
Can you help with data recovery in case of a computer crash or data loss?
Yes, our IT support team in Columbus specializes in data recovery. We use advanced techniques to recover lost data from damaged or crashed devices, ensuring your valuable information is not lost.
Do you provide IT support for businesses in Columbus?
Yes, TickTockTech – IT Support Columbus offers IT support services for both residential and business customers in Columbus. Whether you're a small business or a large enterprise, we have tailored solutions to your IT needs.
How quickly can I expect a technician to arrive for on-site support?
We strive to provide prompt service. The response time for on-site support depends on your location in Columbus and our current workload. Our team will provide an estimated arrival time when you schedule your appointment.
What are your rates for IT support services in Columbus?
Our rates for IT support services vary depending on the type of service needed. We offer competitive pricing and transparent billing. You can inquire about our rates when scheduling an appointment or requesting a quote.
Are your technicians certified and experienced?
Yes, all our technicians in Columbus are highly skilled, certified professionals with extensive experience in IT support. They undergo rigorous training and stay updated with the latest technology trends.
What types of devices and operating systems do you support?
TickTockTech – IT Support Columbus offers service for various devices, including PCs, laptops, Macs, and servers. We also work with various operating systems like Windows, macOS, and Linux.
What clients in Columbus are saying:
4.8 stars | 4712 Reviews
May I say, I have used TickTockTech several times over the last few years, and I have always had EXCELLENT service. My tech was particularly efficient and helpful.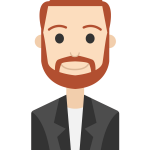 Thank you so much! I was really happy with my technician- he was very kind.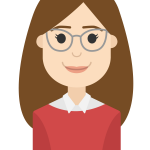 Your tech's fast, effective service was much appreciated. I will likely use your service again.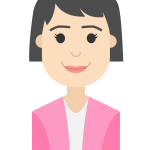 Thank you so much! My technician was fantastic in getting us back up and running. He got the work done as quick as he could and has so much knowledge. We will keep your information on hand. Thanks again!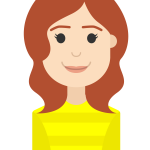 Thank you — your tech was great. Would and will pass along your information to others.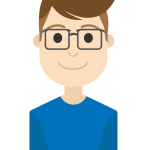 IT Support in Columbus with Everyday English
Everyday English Please!
TickTockTech technicians speak everyday English; NOT GeekSpeak. Your TickTockTech technician will explain to you in everyday English how your computer "broke," what needs to be done to "fix" it and what can be done so it won't "break" again. By being in the "know," you'll enjoy complete control of the entire repair process from beginning to end.
Call TickTockTech today for your free, same day, no obligation, onsite estimate!
Latest from Our Blog
The best of technology, smart homes, IT support, cyber security, and more!