Printer Repair Columbus
Top Rated, Proven, and Trusted Printer Repair, and Maintenance by over 25,000 Columbus Customers!
4.8 stars | 4712 Reviews
▷ Same Day Service
▷ Free Onsite Estimate
▷ Discount Pricing Structure
▷ Money Back Guarantee
Request Estimate
Need Printer Repair in Columbus, OH?
Call TickTockTech today for your free, same day, onsite estimate!
Other TickTockTech Computer Repair Services
TickTockTech Printer Repair Services include a FREE onsite estimate for home printer repairs in Columbus. We have been in the here for more than 28 years with thousands of happy customers. If you need virus/malware removal, printer repair, wireless security solutions, data retrieval remedies, or creating strategic technology plans, we strive to deliver same day service with our discount pricing structure. We provide both residential and commercial printer repair services including for customers in Columbus, OH and throughout America.
Your Trustworthy Source for Printer Repair Services in Columbus!
Printers are necessary tools for homes and businesses, but when they face issues, productivity can halt. We comprehend the effectiveness of a well-functioning printer and provide top-quality Columbus printer repair services for residents and businesses. As a reliable Columbus company, we're dedicated to providing our neighborhood with prompt and efficient printer repair services. We prioritize your data's privacy. Our technicians guarantee that sensitive information remains unassailable during printer repair in Columbus. We understand that printer disturbances can disrupt your workflow. Our instantaneous response team assures timely repairs to minimize downtime.
Common Printer Problems We Fix:
Eliminating Paper Jams: Recurring paper jams disrupting your workflow? Our repairpersons excel in pinpointing the root cause and effectively resolving paper jam problems.
Enhancing Print Quality: Are you struggling with disappeared prints, streaks, or smears? Your printer can be successfully calibrated by professional printer repair services in Columbus.
Swift Connectivity Solutions: Our professionals promptly troubleshoot and correct connectivity concerning whether your printer is wired or wireless.
Decoding Error Messages: Say goodbye to being hindered by cryptic error messages. Our machinists decode these messages and provide precise solutions to swiftly get your printer back on track.
Addressing Ink or Toner Concerns: Is your printer misleadingly indicating low ink levels post-cartridge replacement? We can fix ink or toner-related issues, guaranteeing accurate ink-level readings.
The Process Behind Our Printer Repair:
Schedule a Convenient Appointment: Contact us via our website or phone to arrange a suitable time for your printer repair appointment.
Comprehensive Diagnosis: Our skilled technician will arrive at your place as scheduled. They will meticulously evaluate the printer's condition to determine the root cause of the issue.
Transparent Quotation: Once the problem is identified, our technician will provide a meticulous and transparent estimate for the restoration, ensuring you have all the information you need.
Precise Repair Work: Our technician will prompt the repair process upon your approval. They will leverage their expertise to handle the issue efficiently.
Thorough Testing: The printer will undergo stringent testing post-repair to ensure it functions perfectly.
Your Satisfaction Matters: Your happiness is our top priority. We will ensure that you are pleased with the repaired printer before we consider the task complete.
Put an end to printer concerns undermining your productivity. Uncover smooth and steadfast remedies for reasonable printer repair costs in Columbus, with TickTockTech – Computer Repair Columbus. Secure an appointment today and revive your printer to pinnacle performance. Our experienced technicians are prepared to aid you. Reach us at (614) 696-5110 to schedule your printer repair session.
Celebrating 28 years in Columbus, OH
Call today (614) 696-5110
Technicians are standing by!
Celebrating 28 years in Columbus, OH
Call today (614) 696-5110
Technicians are standing by!
Printer Repair Columbus
When your printer begins to exhibit flaws or malfunctions, such as slow printing, consistent paper jams, pale printing (despite ample ink), or a malfunctioning printing mechanism. These are signs that your printer needs to pay attention to, and instead of buying a new one, you may have all of these issues resolved, maintained, and fixed. The best part? Our professionals will travel to you wherever in Columbus to repair those large printers, so you won't have to transport them downtown. Another intriguing aspect is that there will be no hidden fees or additional expenses simply because we come to you, which saves your energy, right? Built from the ground up in America, we've serviced Columbus, OH for over 28 years. ▷$22 Computer Tuneup ▷100% Repair Guarantee ▷28 Years In Columbus. Our technicians live in Columbus and provide Printer Repair services with you in your home. Printer Repair Columbus – Call today for your free, onsite estimate!
Printer Repair Technicians in Columbus, OH
There are many ways your printers show sign before breaking down which includes; slow printing, consistent jamming, faulty digital operation, WIFI issues (for wireless), Faint printing or bad printing quality, and it's not that ink about to finish. Perhaps you are getting an "ink about to finish" message when there is; and unresponsive printing. These signs are not to be ignored which indicates your printer needs an assessment. TickTockTechnicians are here for your printer servicing and maintenance. Do you need assistance setting up or connecting your printer? No worries! That is something that our professionals can absolutely assist you with. We can assist you in bridging the distance between your computer and printer. Computers and printers don't always get along. Our Printer repair professionals in Columbus will assist them in adjusting. We'll get your printer and computer interacting properly, whether you want wireless printing or just want your computer to identify the printer.
Frequently Asked Questions
What types of printers do you repair in Columbus?
At TickTockTech – Printer Repair Columbus, we provide repair services for a wide range of printers, including laser, inkjet, all-in-one, and large-format printers. Whether it's a home office printer or an enterprise-grade machine, we can help.
What common printer issues can you fix?
We can address printer problems like paper jams, poor print quality, connectivity issues, error messages, etc. Our experienced technicians are skilled in diagnosing and repairing hardware and software issues.
Do you offer on-site printer repairs in Columbus?
Yes, we offer convenient on-site printer repair services. Our technicians will come to your location, whether a home office, business, or educational institution, to assess and fix your printer's issues. This saves you the hassle of disconnecting and transporting your printer.
Are your printer repair technicians certified and experienced?
Our printer repair technicians are highly trained, certified, and experienced in repairing various printer brands and models. They stay up-to-date with the latest printer technologies to provide the best solutions to our customers.
Can you repair both inkjet and laser printers?
Absolutely. We have expertise in repairing both inkjet and laser printers. Whether you have a home inkjet printer or a high-speed office laser printer, our technicians can handle it.
Do you offer any maintenance tips to prevent future printer issues?
Yes, we provide valuable maintenance tips to help you prolong the life of your printer and reduce the likelihood of future issues. Our technicians can also offer advice on proper printer care and usage.
What clients in Columbus are saying:
4.8 stars | 4712 Reviews
May I say, I have used TickTockTech several times over the last few years, and I have always had EXCELLENT service. My tech was particularly efficient and helpful.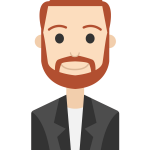 Thank you so much! I was really happy with my technician- he was very kind.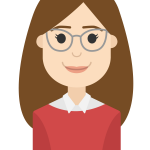 Your tech's fast, effective service was much appreciated. I will likely use your service again.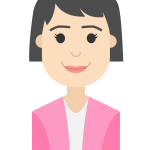 Thank you so much! My technician was fantastic in getting us back up and running. He got the work done as quick as he could and has so much knowledge. We will keep your information on hand. Thanks again!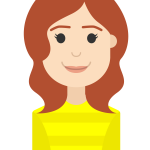 Thank you — your tech was great. Would and will pass along your information to others.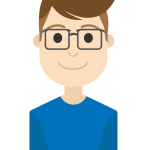 Call TickTockTech today for your free, same day, no obligation, onsite estimate!
Latest from Our Blog
The best of technology, smart homes, printer repair, cyber security, and more!
Call TickTockTech today for your free, same day, no obligation, onsite estimate!