Tech Support Columbus
Top Rated, Proven, and Trusted by over 25,000 Customers!
4.8 stars | 4712 Reviews
▷ Same Day Service
▷ Free Onsite Estimate
▷ Discount Pricing Structure
▷ Money Back Guarantee
Request Estimate
Need Tech Support in Columbus, OH?
Call TickTockTech today for your free, same day, onsite estimate!
Professional Tech Support Solutions in Columbus
In this modern world, where technology is considered the backbone of professional and personal lives, the effortless functioning of our digital services becomes paramount.
From industries relying on convoluted networks to individuals needing uninterrupted access to data, impeccable tech support has never been more imperative. You can quickly get professional tech support services for your computer in Columbus.
Our Exceptional Tech Support Services:
Efficient Solutions for Contemporary Challenges: Our solutions evolve as the landscape of tech problems evolves. At TickTockTech – Computer Repair Columbus, our skilled technicians have the expertise to interpret and resolve many trendy tech glitches. Our uncompromising commitment to offering top-tier resolutions has hardened our position as the go-to partner for those striving for excellence in tech support in Columbus.
Device Setup and Configuration: We encourage setting up new devices, guaranteeing they are flawlessly configured for optimal performance. We assure seamless integration into your configuration, from computers to printers and peripherals.
Enriched Performance Optimization: Our repairpersons delve deep into system performance, meticulously determining areas for enhancement. Through optimization, we upgrade your systems' swiftness, responsiveness, and overall efficiency.
Consultation and Tailored Recommendations: We extend consultation services, offering perspicuity into technology upgrades, safety enhancements, and personalized best techniques aligned with your unique necessities.
Effortless Remote Support: Our Columbus tech support specialists adeptly troubleshoot and settle issues through assured remote access, providing speedy and efficient solutions without necessitating an on-site visit.
Assistance as Soon as Today
We respect your time and understand that a swift resolution is crucial to smoothly driving your enterprise operations or personal tasks. Our repairpersons arrive equipped with the mastership, tools, and expertise to analyze and solve a broad spectrum of tech problems on the spot.
Getting started is easy – contact us at (614) 696-5110 and let us know about your tech challenge. Our friendly and acquainted customer support team will direct you through the process and dispatch a technician to your location as soon as possible. Say goodbye to lengthy wait times – we prioritize efficiently rejuvenating your technology without incurring high tech support costs in Columbus.
Celebrating 28 years in Columbus, OH
Call today (614) 696-5110
Technicians are standing by!
Celebrating 28 years in Columbus, OH
Call today (614) 696-5110
Technicians are standing by!
Tech Support Columbus
Built from the ground up in America, we've serviced Columbus, OH for over 28 years. ▷$22 Computer Tuneup ▷100% Repair Guarantee ▷28 Years In Columbus. Our technicians live in Columbus and provide Tech Support services with you in your home. Tech Support Columbus – Call today for your free, onsite estimate!
TickTockTech Services
TickTockTech Tech support include a FREE onsite estimate for home tech supports in Columbus. We have been in the here for more than 28 years with thousands of happy customers. If you need virus/malware removal, tech support, wireless security solutions, data retrieval remedies, or creating strategic technology plans, we strive to deliver same day service with our discount pricing structure. We provide both residential and commercial tech support including for customers in Columbus, OH and throughout America.
Frequently Asked Questions
What types of tech issues do you support?
At TickTockTech – Tech Support Columbus, we provide comprehensive tech support for various issues. This includes computer repair, software troubleshooting, virus removal, and data recovery. If you have a tech problem, we're here to help!
Is your tech support service available for both residential and business customers?
Yes, our tech support services cater to both residential and business clients in Columbus. Whether you're an individual with a home computer issue or a business with IT needs, we've got you covered.
How do you ensure the security of my data during repairs?
We prioritize data security and privacy. Our technicians follow strict protocols to safeguard your data during repairs, ensuring it remains confidential and intact throughout the process.
Do I need to bring my device to your location for repair?
No, you don't have to. We offer both on-site and remote support options. Depending on your preference and the nature of the issue, we can assist you remotely or send a technician to your location.
What areas in Columbus do you serve?
We provide tech support services throughout Columbus and the surrounding areas. Whether in downtown Columbus or its suburbs, we can assist you with your tech needs.
Do you offer any warranties or guarantees on your tech support services?
Yes, we stand behind our work. We offer warranties and satisfaction guarantees to ensure that you are delighted with the results of our tech support services.
What clients in Columbus are saying:
4.8 stars | 4712 Reviews
May I say, I have used TickTockTech several times over the last few years, and I have always had EXCELLENT service. My tech was particularly efficient and helpful.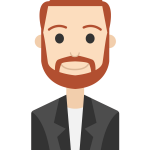 Thank you so much! I was really happy with my technician- he was very kind.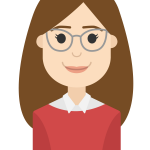 Your tech's fast, effective service was much appreciated. I will likely use your service again.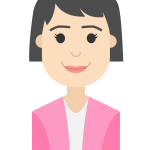 Thank you so much! My technician was fantastic in getting us back up and running. He got the work done as quick as he could and has so much knowledge. We will keep your information on hand. Thanks again!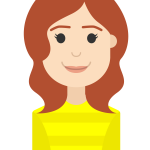 Thank you — your tech was great. Would and will pass along your information to others.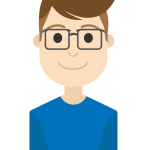 Tech Support in Columbus with Everyday English
Everyday English Please!
TickTockTech technicians speak everyday English; NOT GeekSpeak. Your TickTockTech technician will explain to you in everyday English how your computer "broke," what needs to be done to "fix" it and what can be done so it won't "break" again. By being in the "know," you'll enjoy complete control of the entire repair process from beginning to end.
Call TickTockTech today for your free, same day, no obligation, onsite estimate!
Latest from Our Blog
The best of technology, smart homes, tech support, cyber security, and more!
Call TickTockTech today for your free, same day, no obligation, onsite estimate!