Laptop Repair Omaha
Top Rated, Proven, and Trusted by over 25,000 Customers!
4.8 stars | 4712 Reviews
▷ Same Day Service
▷ Free Onsite Estimate
▷ Discount Pricing Structure
▷ Money Back Guarantee
Request Estimate
Need Laptop Repair in Omaha, NE?
Call TickTockTech today for your free, same day, onsite estimate!
Laptop Repair in Omaha with Everyday English
Everyday English Please!
TickTockTech technicians speak everyday English; NOT GeekSpeak. Your TickTockTech technician will explain to you in everyday English how your laptop "broke," what needs to be done to "fix" it and what can be done so it won't "break" again. By being in the "know," you'll enjoy complete control of the entire repair process from beginning to end.
Your Trusted Laptop Repair Experts in Omaha
In today's fast-paced digital world, laptops have become essential to our lives. From work to entertainment and communication, we rely on these portable devices for almost everything.
So, when your laptop encounters issues, it can disrupt your daily routine. That's where TickTockTech – Computer Repair Omaha comes to the rescue as your go-to place for laptop repair services in Omaha.
Why Choose Us?
Expert Technicians: We understand the importance of your laptop in your personal and professional life. Our highly skilled and certified technicians are well-equipped to handle many laptop problems, from hardware issues like broken screens and malfunctioning keyboards to software glitches and virus removal.
On-Site Repairs: We believe in providing convenience to our customers. That's why we offer on-site laptop repair in Omaha. You don't have to worry about bringing your laptop to us; we'll come to you. Our technicians arrive promptly at your location, assess the problem, and perform repairs right before you.
Transparent Pricing: We believe in transparency in all our dealings. When you choose us for laptop repair in Omaha, you'll receive an upfront quote for the service. There are no hidden fees or surprises, just honest and competitive pricing.
Quick Turnaround: We understand that time is of the essence when it comes to laptop repairs. Our technicians work efficiently to ensure a quick turnaround time so you can return to using your laptop as soon as possible.
Customer Satisfaction: Our commitment to customer satisfaction is unwavering. Our Omaha laptop repair team takes pride in our track record of providing top-notch laptop repair services in Omaha, and we always go the extra mile to ensure our customers are satisfied with the results.
Types of Laptop Repairs We Offer:
Screen Replacement
Keyboard Repair
Battery Replacement
Hard Drive Replacement
Data Recovery
Virus and Malware Removal
Software Troubleshooting
And Much More!
Whether you have a MacBook, a Windows laptop, or any other brand, our team has the expertise to diagnose and repair your laptop's issues efficiently.
Get In Touch
When your laptop is acting up, don't let it slow you down. Contact our trusted laptop repair experts in Omaha, and with affordable laptop screen repair costs in Omaha. Our commitment to quality, convenience, and customer satisfaction sets us apart in the laptop repair industry. Visit our website to schedule an appointment, or call us today at (402) 671-7298 to experience the difference. We'll have your laptop running smoothly in no time!
Celebrating 28 years in Omaha, NE
Call today (402) 671-7298
Technicians are standing by!
Celebrating 28 years in Omaha, NE
Call today (402) 671-7298
Technicians are standing by!
Laptop Repair Omaha
Built from the ground up in America, we've serviced Omaha, NE for over 28 years. ▷$22 Laptop Tuneup ▷100% Repair Guarantee ▷28 Years In Omaha. Our technicians live in Omaha and provide Laptop Repair services with you in your home. Laptop Repair Omaha – Call today for your free, onsite estimate!
TickTockTech Services
TickTockTech Laptop Repair Services include a FREE onsite estimate for home laptop repairs in Omaha. We have been in the here for more than 28 years with thousands of happy customers. If you need virus/malware removal, laptop repair, wireless security solutions, data retrieval remedies, or creating strategic technology plans, we strive to deliver same day service with our discount pricing structure. We provide both residential and commercial laptop repair services including for customers in Omaha, NE and throughout America.
Frequently Asked Questions
What is TickTockTech - Computer Repair Omaha?
TickTockTech – Computer Repair Omaha is a trusted technology repair company specializing in laptop and computer repairs. We have a dedicated team of technicians serving Omaha, NE, and the surrounding areas.

What types of laptop issues can you fix?
Our technicians can address many laptop problems, including hardware and software issues, virus removal, data recovery, screen replacements, keyboard repairs, and more. We handle both common and complex laptop issues.

Is my data safe during the repair process?
We take data security seriously. Our technicians follow strict protocols to ensure the safety of your data during the repair process. However, backing up your data before any repair service is always recommended.

What are your pricing and payment options?
Our pricing varies depending on the nature of the laptop repair. We provide upfront pricing, and there are no hidden fees. We accept various payment methods, including credit/debit cards and cash.

Do you offer any warranties on your laptop repairs?
Yes, we offer warranties on the parts and services we provide. The length of the warranty may vary depending on the specific repair. Please inquire about the warranty terms when scheduling your repair.

Do you offer on-site laptop repair services?
Yes, we provide on-site laptop repair services in Omaha for your convenience. Our technicians can come to your home or office to diagnose and fix your laptop issues.

What clients in Omaha are saying:
4.8 stars | 4712 Reviews
May I say, I have used TickTockTech several times over the last few years, and I have always had EXCELLENT service. My tech was particularly efficient and helpful.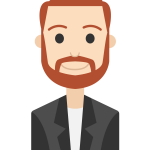 Thank you so much! I was really happy with my technician- he was very kind.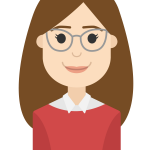 Your tech's fast, effective service was much appreciated. I will likely use your service again.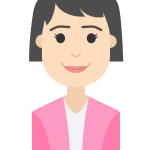 Thank you so much! My technician was fantastic in getting us back up and running. He got the work done as quick as he could and has so much knowledge. We will keep your information on hand. Thanks again!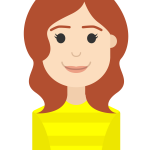 Thank you — your tech was great. Would and will pass along your information to others.
Call TickTockTech today for your free, same day, no obligation, onsite estimate!
Latest from Our Blog
The best of technology, smart homes, laptop repair, cyber security, and more!
Call TickTockTech today for your free, same day, no obligation, onsite estimate!