Printer Repair Omaha
Top Rated, Proven, and Trusted Printer Repair and Maintenance Services by over 25,000 Omaha Customers!
4.8 stars | 4712 Reviews
▷ Same Day Service
▷ Free Onsite Estimate
▷ Discount Pricing Structure
▷ Money Back Guarantee
Request Estimate
Need Printer Repair in Omaha, NE?
Call TickTockTech today for your free, same day, onsite estimate!
TickTockTech Computer Tech Repair Services
TickTockTech Printer Repair Services include a FREE onsite estimate for home printer repairs in Omaha. We have been in the here for more than 28 years with thousands of happy customers. If you need virus/malware removal, printer repair, wireless security solutions, data retrieval remedies, or creating strategic technology plans, we strive to deliver same day service with our discount pricing structure. We provide both residential and commercial printer repair services including for customers in Omaha, NE and throughout America.
Your Printer Repair Experts in Omaha
In the heart of Omaha's thriving tech scene, TickTockTech – Computer Repair Omaha emerges as the vanguard of printer repair services. Our commitment to innovation, unparalleled expertise, and unwavering dedication to customer satisfaction make us the go-to choice for all your printer repair in Omaha.
A New Era of Printer Repair
In today's fast-paced world, printers play a crucial role in professional and personal settings. When your printer encounters issues, you need a trusted partner who can resolve them swiftly and effectively. We are rewriting the rulebook on printer repair, ushering in a new era of professional printer repair services in Omaha.
Comprehensive Printer Services
Our Omaha printer repair services team provides comprehensive printer repair services, addressing an array of issues, including:
Paper Jams and Feed Problems: Solve those frustrating paper jams and feed issues with our expert assistance.
Print Quality Problems: From streaky prints to faded images, we restore your printer's ability to produce high-quality output.
Connectivity and Network Issues: If your printer refuses to cooperate with your network, we've got the solutions to get it back on track.
Error Messages and Troubleshooting: Our technicians effectively decipher cryptic error messages and troubleshoot issues effectively.
Your Local Printer Repair Experts
We take immense pride in being Omaha's local printer repair experts. Our mission is to ensure that your printing needs are met efficiently and precisely, allowing you to focus on what matters most to you.
Don't let printer problems disrupt your workflow or daily life with our minimum printer repair costs in Omaha. Contact TickTockTech – Computer Repair Omaha today and experience the difference of working with a trusted partner for printer repair in Omaha. We're here to keep your printers ticking and your tech troubles tocking away!
Celebrating 28 years in Omaha, NE
Call today (402) 671-7298
Technicians are standing by!
Celebrating 28 years in Omaha, NE
Call today (402) 671-7298
Technicians are standing by!
Printer Repair Omaha
When your printer begins to exhibit flaws or malfunctions, such as slow printing, consistent paper jams, pale printing (despite ample ink), or a malfunctioning printing mechanism. These are signs that your printer needs to pay attention to, and instead of buying a new one, you may have all of these issues resolved, maintained, and fixed. The best part? Our professionals will travel to you wherever in Omaha to repair those large printers, so you won't have to transport them downtown. Another intriguing aspect is that there will be no hidden fees or additional expenses simply because we come to you, which saves your energy, right? Our printer repair and installation technicians in Omaha are always updating their knowledge about fixing latest computer and printer tech products. Either wireless Printers that uses wifi or wired printer, our technicians are well experienced on them. Give us a call and they will come to you for same day fixing. We've serviced Omaha, NE for over 28 years. ▷$22 Computer Tuneup ▷100% Repair Guarantee. Our technicians live in Omaha and provide Printer Repair services with you in your home. Printer Repair Omaha – Call today for your free, onsite estimate!
Printer Repair Technicians in Omaha
Slow printing, constant jamming, defective digital functioning, WIFI difficulties (for wireless), Faint printing or poor printing quality are just a few of the warning signs your printers give you before they break down. Maybe you're getting a "ink about to run out" notice, and your printer isn't responding. These indicators should not be overlooked since they suggest that your printer requires inspection. TickTockTechnicians is available to service and maintain your printer. Do you need assistance setting up or connecting your printer? No worries! That is something that our professionals can absolutely assist you with. We can assist you in bridging the distance between your computer and printer. Computers and printers don't always get along. Our professionals will assist them in adjusting. We'll get your printer and computer interacting properly, whether you want wireless printing or just want your computer to identify the printer.
Frequently Asked Questions
What types of printers do you repair in Omaha?
We provide repair services for many printers, including laser printers, inkjet printers, all-in-one printers, and more. Whether it's a home printer or an office-grade machine, we can help.

Do you offer on-site printer repair in Omaha?
Yes, we do. We offer convenient on-site printer repair services in Omaha and its surrounding areas. Our technicians will come to your location to diagnose and repair your printer.

How quickly can you respond to a printer repair request in Omaha?
We pride ourselves on our fast response times. In most cases, we can have a technician at your location on the same day or within 24 hours of your service request.

What types of printer issues can you fix?
We can address many printer problems, including paper jams, print quality issues, connectivity problems, error messages, and hardware failures. Our experienced technicians have the skills to diagnose and resolve various printer issues.

Are your printer repair technicians certified and experienced?
Our technicians are highly trained, certified, and experienced in printer repair. They stay up-to-date with printer technologies to provide the best service possible.

What brands of printers do you service in Omaha?
We service printers from all major brands, including HP, Canon, Epson, Brother, Lexmark, Dell, Xerox, and more. We have the expertise to work on a variety of printer models.

What clients in Omaha are saying:
4.8 stars | 4712 Reviews
May I say, I have used TickTockTech several times over the last few years, and I have always had EXCELLENT service. My tech was particularly efficient and helpful.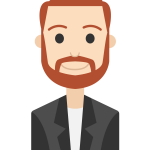 Thank you so much! I was really happy with my technician- he was very kind.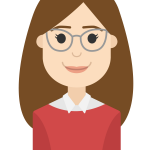 Your tech's fast, effective service was much appreciated. I will likely use your service again.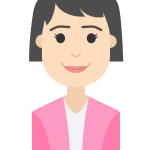 Thank you so much! My technician was fantastic in getting us back up and running. He got the work done as quick as he could and has so much knowledge. We will keep your information on hand. Thanks again!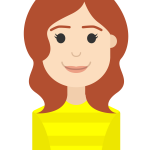 Thank you — your tech was great. Would and will pass along your information to others.
Call TickTockTech today for your free, same day, no obligation, onsite estimate!
Latest from Our Blog
The best of technology, smart homes, printer repair, cyber security, and more!
Call TickTockTech today for your free, same day, no obligation, onsite estimate!