Every year, the tech and coding industry keeps getting more attention. With the recent exposure to the likes of blockchains, the industry seems never to slow down, causing an increase in the demand for programming and gaming laptops. Today, coding capable laptops come in different sizes and options depending on your taste or budget.
Either you're doing tech stuff with codings like Python and C++ or tech stuff without codings like UI/UX, video editing, and graphics design. Sometimes, you'll need a larger screen with great resolution and high performance to render your work, increase readability, convenience (no need to zoom before seeing your code), and more. Laptops and Desktops can be interconnected with or without cables when programming which will enable coding with your laptop keyboard while viewing your code on your desktop. However, you can still code to any length you want on a laptop as it's more portable, and also new laptops have good resolution.

In this article, we will be discussing the best programming laptops you can get in Canada for 2022 for below $1000 based on their performances to suit your coding needs.
1. Asus VivoBook 15 Laptop
15″ wide by 23.1 x 35.8 x 2 thin, with a 2.48kg weight and brushed aluminum chassis. 15-inch Full HD (1920 x 1080) 16:9 display with a screen-to-body ratio of 84 percent. Intel UHD Graphics and the latest 11th generation Intel Core i5-1135G7 Processor (up to 3.6GHz) are utilized. 8GB DDR4 RAM, Windows 11 operating system, and 256GB SSD storage
USB 2.0 Type-A, USB 3.2 Gen 1 Type-A, USB 3.2 Gen 1 Type-C, HDMI, Micro SD Card Reader, and Wi-Fi 6 are all included (802.11ax)
Check out on Amazon ($701)
2. Dell Latitude 7480  
Dell Latitude 7480 is a Windows 10 laptop with a 14.00-inch 1920×1080 resolution display. It is equipped with a Core i7 2.60GHz CPU and 16GB of RAM. The SSD storage capacity of the Dell Latitude 7480 is 256GB. A full HD screen, but 1,366-by-768 resolution panels come standard in the basic device, as well as biometric security measures for simpler logins.
Wi-Fi 802.11 ac, Bluetooth, 3 USB ports, HDMI port, Multi Card Slot, Mic In, RJ45 (LAN), and RJ11 ports are among the connectivity possibilities.
Check out on Amazon ($600)
3. Levono ThinkPad T450s
The T series ThinkPads lay between the thin and light X series and the mobile workstation P series. Lenovo provides the Core i5-5200U, i5-5300U, and i7-5600U variants, all powered by Intel Core U series CPUs. Memory is comprised of 8 GB of RAM soldered to the motherboard and 256GB SSD enhanced memory.
Display resolutions of 1600×900 or 1920×1080 are available, with either a matte finish or optional touch. Windows 10 is pre-installed and activated, with no bloatware. Screen: 14″ LED LCD 1600×900 with Intel HD 5500 Graphics video card capabilities. Wired and wireless connectivity options include 3 USB 3.0 ports, 10/100/1000 Mbps, a Full Gigabit Ethernet port, 802.11n or higher Wi-Fi capabilities, a card reader, and one Mini Display Port, and a fingerprint reader.
Check out on Amazon ($312)  
4. HP Elite 820 G3
HP Elitebook 820 G3 Laptop has a 12.5″ HD display, an Intel Core i5-6300U 2.4GHz processor, 8GB RAM, and a 256GB SSD.
Operating system Windows 10 Pro 64 Bit Support for Multiple Languages English/French/Spanish. This laptop runs Windows 10 Professional and features a 12.50-inch display with a resolution of 1366×768 pixels. It is equipped with 8GB RAM and a Core i5 CPU. The HP EliteBook 820 G3 comes with 256GB SSD storage.
With an Intel HD Graphics 520 integrated GPU, the integrated video card has a base frequency of 300 MHz and a maximum frequency of 1000 MHz. The inbuilt GPU can access up to 1.74 Gigs of graphics RAM. Wi-Fi 802.11 b/g/n, Bluetooth, 2 USB ports (2 x USB 3.0), Multi Card Slot, Lock Slot, VGA Port, Mic In, and RJ45 (LAN) ports are among the connectivity choices.
Check out on Amazon ($325)
5. ASUS VivoBook flip 14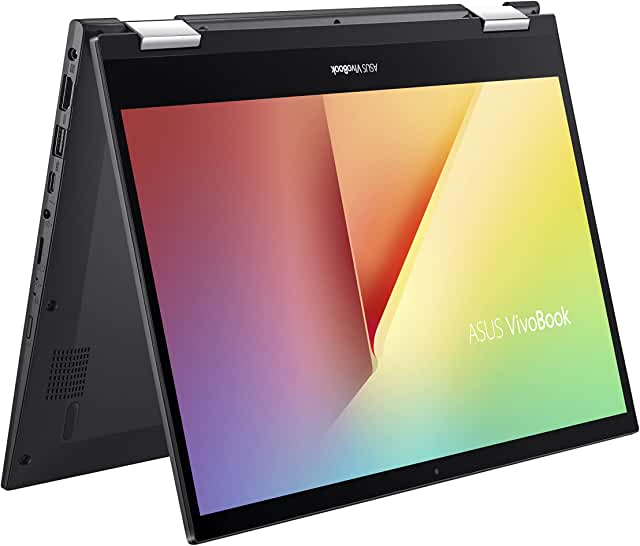 12.8″ broad by 0.7″ thin; brushed aluminum chassis and 3.3-pound weight. The 2-in-1 laptop is portable and flexible, having four viewing modes: tablet, tent, stand, and laptop. 14-inch Full HD (1920 x 1080) 16:9 touch display with an impressive 82 percent screen-to-body ratio.
The newest 11th generation Intel Core i5-1135G7 Processor 2.4GHz (8M Cache, up to 4.2 GHz, 4 cores) and Intel Iris Xe Graphics are used. Windows 11 operating system, 256GB SSD storage, and 8GB LPDDR4X RAM
A fingerprint sensor, Thunderbolt 4, USB 3.2 Gen 2 Type-A, USB 2.0 Type-A, Micro SD card reader, and HDMI 1.4 are among the numerous hardware interfaces. Wi-Fi 6 (802.11ax) and Bluetooth 5.0 wireless connection keep you connected even when there is congestion or interference.
Check out on Amazon ($900)
6. 2019 MacBook Pro: Best for Programmers in 2022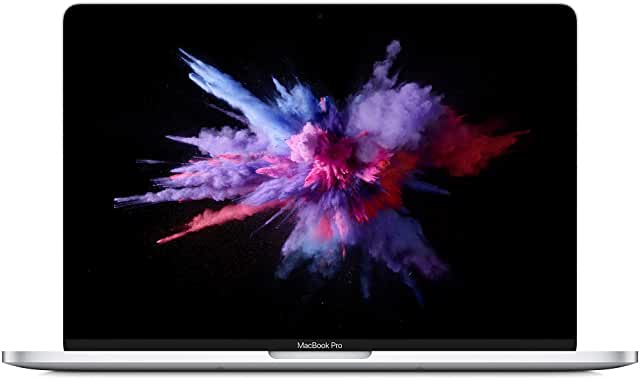 It's a powerful, lightweight, and portable of all programming laptops. If the MacBook Pro is thus light, I'm curious how much the Air variant might weigh. If you want to keep it cheap (around $1000), you might be able to find something useful. It has a quad-core Intel Core i5 processor from the 8th generation.
True Tone technology and a brilliant Retina Display. Intel Iris Plus Graphics 645, Touch Bar, and Touch ID 8 GB RAM / 128 GB ROM (upgradable to 512 GB). The fact that its battery lasts just 12 hours is a huge disadvantage when compared to the M1. 4 Thunderbolt ports, which may require an extension before ordinary USB or HDML ports may be connected.
Check out on Amazon ($900)
7. Model 3-3200U HP 14″ Ryzen Touchscreen
A Laptop from AMD (accelerated productivity). Runs on the AMD Ryzen 3 3200U processor (2.60 GHz base clock, up to 3.50 GHz max boost clock speed, 4 MB Cache, 2 Cores). A sophisticated dual-core, four-way processing performance is offered for HD-quality computing. For useful design or gaming, 8GB RAM, 128GB SSD, and a powerful graphics card are recommended. Standard HD resolution of 1366 x 768 pixels on a 14-inch LED Touchscreen.
Check out on Amazon ($924)
8. BMAX X15 Laptop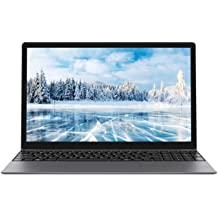 This is one of the most affordable laptops with excellent performance. Newest Upgraded to a 256GB SSD and 8GB of high-bandwidth RAM for faster and more consistent performance. Powered by a 2021 Celeron N4120 CPU with a clock speed of up to 2.6GHz (4 Cores, 4M Cache) with a 1TB SSD slot.
Large storage capacity for improved performance and all-day productivity. The huge 15.6-inch screen employs wide-view Full HD IPS technology for vivid pictures. The monitor features a resolution of 1920 x 1080 with a great LCD rear metal cover. It also has unique hardware features like a multi-touch pad and may be used for a range of educational tasks.
Check out on Amazon ($500)
9. 2017 Macbook Air & Pro
Thin, flexible, and with amazing hardware features, it's still one of the greatest keyboards on the market. Fast performance in professional-level computer applications is enabled by the MacBook's 2.3GHz dual-core i5 Intel Core CPU with Turbo Boost up to 3.6GHz. 8GB of RAM for quick speeds and multitasking without sacrificing power efficiency.
This MacBook Pro programming laptops are compact and sleek, weighing little over 3 pounds and sporting a 13.3-inch retina display with 2560 x 1600 pixels and upgradable 128GB/256GB SSD storage. This Mac laptop's display is the brightest it's ever been. The graphic work may be accomplished swiftly and precisely with Intel Iris Plus Graphics 640 and 64MB of integrated DRAM.
Check out on Amazon ($600)