Receive your free, same day, no obligation, onsite estimate today!
Complete the form below and a member of our customer care team will be in touch with you shortly:
Recent Testimonials
I just wanted to let you know that the service that I received was great. I was very satisfied with the service I received, my technician was very good to deal with. I would definitely recommend your service to others. Thanks!
I would just like to let you know that my technician came to help us out yesterday, as we were having a major issue with our computers. He has been amazing!! Thankyou!!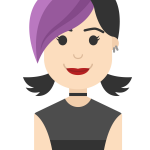 Last week we had your technician in our home to repair my computer. I just want to let you know that we were very pleased with the service we received as well and the courtesy shown us by your technician. He is a very knowledge man and we would not hesitate to call again if we have any further issues with our computer. Thank you very much, it was a pleasure!