Tech & IT Support Victoria
Top Rated IT Support and Tech Services in Victoria BC. Proven, and Computer Specialists Trusted by over 25,000 Customers!
4.8 stars | 4712 Reviews
▷ Same Day Service
▷ Free Onsite Estimate
▷ Discount Pricing Structure
▷ Money Back Guarantee
Request Estimate
Celebrating 28 years in Victoria
Call today (250) 663-2583
IT Support and Computer Technicians are standing by!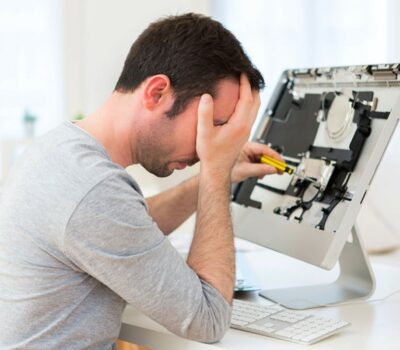 In-Home & Remote Tech Support Services by IT Specialists.
Home based or company tech appliances that needs maintenance, repair, and management. These are heavy appliances you have to haul downtown to a repair shop because we'll come right to you as soon as you give us a call.
We can send you a TickTock technician in no time and no extra charges for your Tech & IT Solutions and Support anywhere in Victoria BC.  Our technicians will diagnose, estimate and get your gadget repaired. We offer Tech services ranging from computer repair, Laptop PC, Game Console, Network Design and Integration, New computer setup, Hardware & Software upgrades, Security installation, gaming/tech workspace setup etc.. If you're our customer, we also provide you remote support on fixing a minor problem with your tech devices.
Not only do we repair/manage /setup your tech gadgets but also we'll show you how to get through some minor issues on your own next time. We provide service across all locations in Canada and the US and our technicians are well professionally versed in self-discipline, problem-solving skills, attention to detail, great communication skills, and a passion for technology which our customers confirmed.
Celebrating 28 years in Victoria
Call today (250) 663-2583
Technicians are standing by!
What clients in Victoria are saying:
4.8 stars | 4712 Reviews
I just wanted to let you know that the service that I received was great. I was very satisfied with the service I received, my technician was very good to deal with. I would definitely recommend your service to others. Thanks!
I would just like to let you know that my technician came to help us out yesterday, as we were having a major issue with our computers. He has been amazing!! Thankyou!!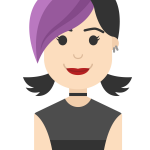 Last week we had your technician in our home to repair my computer. I just want to let you know that we were very pleased with the service we received as well and the courtesy shown us by your technician. He is a very knowledge man and we would not hesitate to call again if we have any further issues with our computer. Thank you very much, it was a pleasure!
Just wanted you to know that I was getting frustrated with my computer, so I called TickTockTech. The Head Technician came and was very helpful in explaining my problem, along with another problem I was not fully aware of. The Technician was helpful in repairing all my problems, was friendly, and kept communication open while my computer was away being repaired. Thank you for relieving me of the stress and worry that comes with giving up a computer to a stranger and having it come back like new.
Tech Support in Victoria with Everyday English
Everyday English Please!
TickTockTech technicians speak everyday English; NOT GeekSpeak. Your TickTockTech technician will explain to you in everyday English how your computer "broke," what needs to be done to "fix" it and what can be done so it won't "break" again. By being in the "know," you'll enjoy complete control of the entire repair process from beginning to end.