Technology improvement covers a wide area of things in the modern world. It isn't new to anyone that technology's primary aim is to impact human life and create civilization, but to what extent? I'll say unlimited, and an unexpected end, which will involve bigger things (like flying cars) and smaller things (like a smart home tech). I bet you were not expecting something like a "smart water bottle" since water bottles are known to serve just a basic purpose, to drink water. Well, a few years back, the only purpose backpacks serve is to keep things. It's slightly more than that now as you can now charge your mobile phone with them.
The smart bottles have varying abilities like self-clean themselves, temperature regulation, drink tracking, led light, speakers, etc. Some of the smart water bottles have some kind of software that enables connection to a mobile app. A phone app can typically track your daily ounce objectives, the amount of water you've already consumed, and the number of ounces you still have to drink. So, the additional objective is to impact your safety and health, here are the top 7 water bottles to check out in 2022.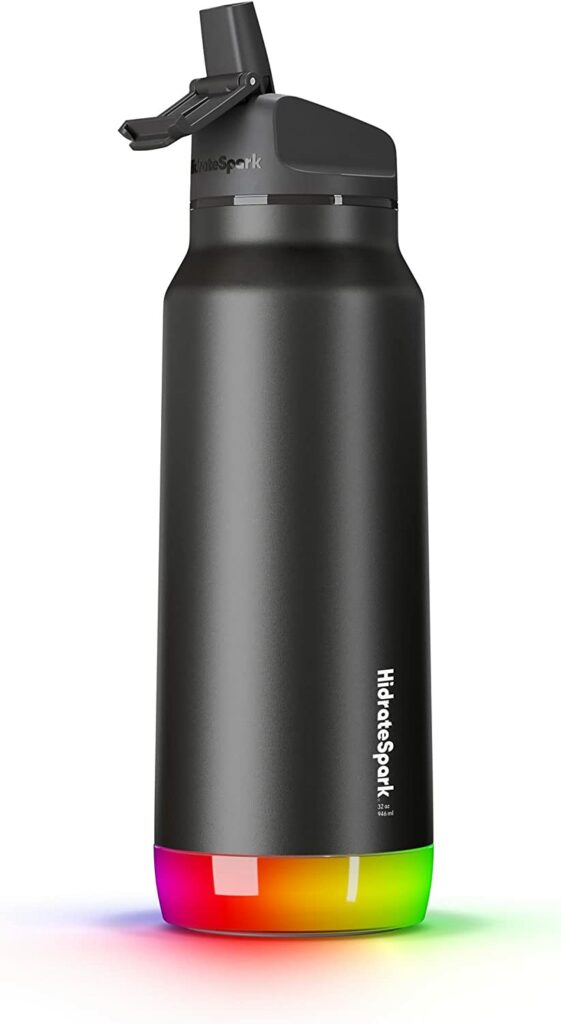 This vibrant depiction of fashion and technology makes it a fantastic gift for a female tech bro. The LED smart sensor puck tracks your water intake by synchronizing through Bluetooth to the HidrateSpark App and glows to alert you when it's time to drink. a bottle with a Tritan plastic body that is shatter-, odor-, and BPA-free. You'll never miss a beat with the bottle's fast charging cord and rechargeable battery! Available in the app are a variety of personalized glow colors, interesting light patterns, and five stylish bottle color options.

With the capacity to track both daily and immediate hydration, Bellabeat's software may send notifications to remind users to drink more regularly and set consumption targets. Bellabeat's exclusive tracking technology was created to fit the bodies of women. The precise amount of water you require is determined by Spring depending on your lifestyle through wireless syncing and a secure data backup. To sync with the app, simply launch it and shake. Based on your activity level, age, height, weight, and other factors like the weather where you live, the Bellabeat App determines how much water your body needs.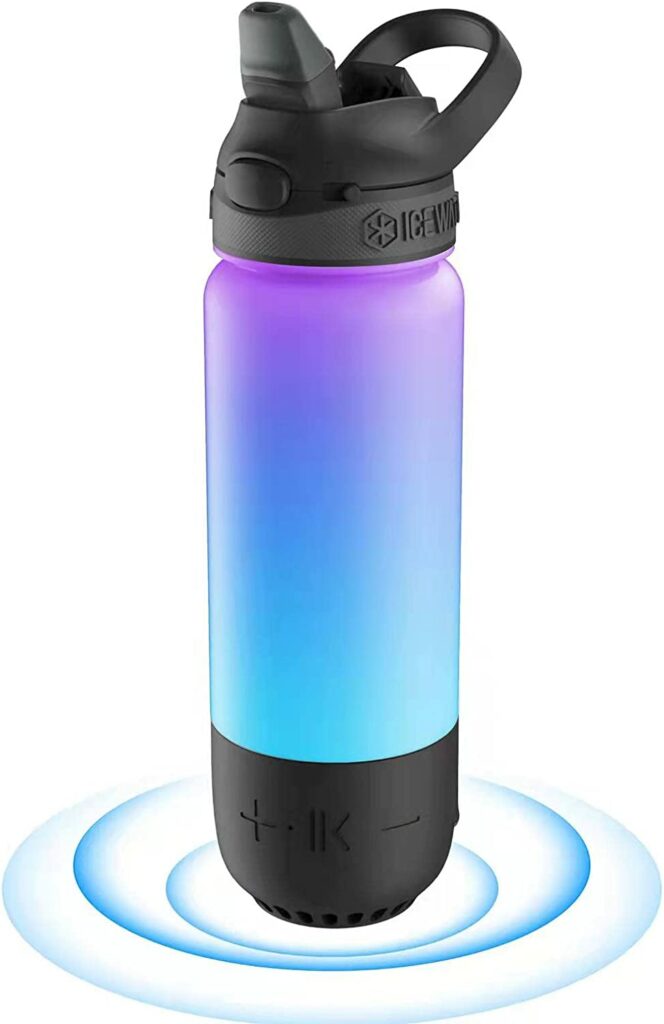 a device that allows users to exercise and listen to music while staying hydrated. The ICEWATER 3-in-1 Smart Water Bottle can function without WiFi or a smart phone and periodically glows to remind you to drink more water. Pop-up rubber sports mouth, easy-to-push automatic button, and comfortable use. A built-in Bluetooth speaker that is waterproof, rechargeable, 360-degree sound capable, and powerful enough for outdoor use is combined with a health function.
Similar to the spark pro version, but less expensive and smaller. Tritan plastic, which is lightweight, shatterproof, and odor resistant, is also used. Glows provide a visual cue to consume water 12 times a day. Reminder glows can be turned on and off using a button interface. When you tap your phone on the Tap to Track smart tag to track a full bottle and see your progress, the free HidrateSpark App provides a daily customized hydration target.
With an 80,000 consecutive touches of the bottle's top-mounted LED smart temperature display before needing a new battery. You may always check the temperature by gently touching the thermos bottle cap's top. Stylishly designed, high-quality travel mug with three different LED temperature displays.
The thermos mug is made of 304 stainless steel, has a silicone bottom to keep it from sliding about and spilling, and can retain heat for 24 hours. Due to the double-insulated walls of this stainless steel water bottle, the temperature can be maintained hot or cold to the ideal level.
This water bottle is perfect for tracking your daily water consumption. Also serving as a reminder to stay hydrated and drink enough water throughout the day. It has a special inspiring statement and time markers on it. Good for any fitness objectives, such as weight loss, hunger control, and general wellness
The flip-top lid is made with a safety latch that prevents leaks and dust entry. Simply push the button to open it with one hand. Additionally, it has a sturdy carry strap and a distinctive reflective frosted shell that responds to its surroundings differently.
This water bottle is made of high-quality, reusable Tritan co-polyester plastic that is 100% BPA and toxin-free.
A sporting water bottle made of vacuum-insulated stainless steel with 4 LED Atmosphere lighting. Also a built-in Bluetooth music speaker, and SUB charging. It is possible to program the LED lights to change in time to the music. The wide dimensions fit, and you can connect to Bluetooth to play your favorite music while maintaining your health. This sports bottle is easy to clean, rust-resistant, and odor-resistant.
You can view the temperature at all times thanks to the bottle cap's digital temperature display. This starts showing the temperature as soon as you touch it. The insulated kettle will automatically flash five times every hour after it is turned on to remind you to add more water.