The Consumer Electronics Show (CES 2023) is a widely popular and yearly showcase for new and latest tech gadgets highlights for consumers. It is a showcase event where different manufacturers, innovators, suppliers of consumer hardware, and technology investors come up with new technology designs or prototypes which can be publicly used. It usually takes place in January in Las Vegas, Nevada, and is one of the biggest technologies and consumer electronics exhibitions worldwide.
The exhibition features the most recent technological advancements and advances across a range of sectors, including consumer electronics, entertainment, and technology. Up to 45 technology categories, including 5G technologies, AR/VR/XR, artificial intelligence, audio technologies, home office hardware and accessories, blockchain, and many more, are featured in the consumer technology showcase.
It also has a conference schedule where the most influential intellectuals and business executives around the globe discuss the pressing problems facing the sector. The 2023 event took place from the 5th of January till the 8th of January and here are the top gadget highlights and takeaways of new consumer techs coming up and also improvements to older ones.
Best of CES
1. LG Signature OLED M3
LG's Signature OLED M3 is a 97-inch TV that supports Zero Connect, a wireless technology. It allows for the transmission of 4K 120Hz video and audio up to 30 feet away without the need for cables. The TV can be mounted on a wall using a vacuum-based system, and placed on a stand sold separately by LG. The Zero Connect Box (TV Base station) and the TV must be in a clear line of sight of each other. LG claims that this technology is three times faster than Wi-Fi 6. The release date and pricing are yet to be announced, but it will be available in April.
2. Samsung micro-LED TVs
Micro LED is a newer display technology that uses tiny light-emitting diodes to produce an image, similar to OLED. One of the main advantages of Micro LED is that it can produce a very bright image while maintaining perfect black levels, which is a challenge for traditional LCD TVs. Additionally, Micro LED TVs can produce a wider color gamut and support high dynamic range (HDR) content. Samsung's Micro LED CX model has a 76-inch screen, a refresh rate of 240Hz, a response time of 2 nanoseconds, and a black-level depth of 20 bits. The TV's screen-to-body ratio is 99.9%, meaning it has a virtually zero-width bezel.
3. Lenovo Yoga book 9i
The Lenovo YogaBook 9i is a dual-screen foldable laptop that comes with a high-quality 2.8K OLED 13.3-inch screen on the top and another 13.3-inch screen on the bottom. It comes with a keyboard, kickstand, and stylus to optimize the two screens for different tasks. It has a lot of gestures that can be used to make the most of the two screens.
Equipped with up to 16 GB of RAM, up to 1 TB PCle SSD Gen4 SSD storage, three USB-C Thunderbolt 4 ports, WiFi 6E, and a 5-megapixel webcam for video conferencing, and runs on Windows 11. The device is expected to be available for shipping starting in April and to hit the shelves by June 2023, with a starting price of around $2,000.
4. Project Leonardo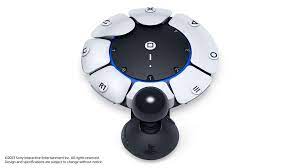 Project Leonardo is a revolutionary controller kit that is designed to cater to the specific needs of gamers. This innovative product comprises two main parts, both in the shape of a flying saucer, each equipped with a single joystick. One of the most striking features of Project Leonardo is its customizable button layout. The buttons can be easily swapped and replaced, allowing players to arrange them in a way that best suits their gaming style. This level of customization is a game-changer for gamers who have unique preferences when it comes to controller layouts.
In addition to the customizable button layout, Project Leonardo also offers the option of swapping out the joystick caps. This further enhances the level of customization and allows players to tailor the controller to their specific needs. This feature is especially beneficial for those who have different preferences when it comes to grip and control.
5. GE smart mixer
GE Profile Smart Mixer is a versatile kitchen gadget that is perfect for expert and amateur bakers alike. This high-speed baking mixer is great for emulsifying and foaming, making it easy to create homemade condiments, sauces, and more in minutes. But that's not all, the GE Profile Smart Mixer is also equipped with a digital display that shows the speed, time, and weight of your ingredients right on the mixer.
One of the most innovative features of the GE Profile Smart Mixer is the built-in scale, which allows you to add ingredients directly to the mixer without dirtying another bowl.
In addition to its advanced features, the GE Profile Smart Mixer, voice controls (compatible with Alexa and Google Home.) A brushless motor for lower running temperatures. With its advanced features and innovative design, GE Profile Smart Mixer is sure to be valuable addition to any kitchen. The mixer currently retails for $1,000, making it a great investment for any home chef or professional baker
6. L'Oreal lipstick applicator
L'Oréal has created HAPTA and unveiled it at CES 2023 as the first handheld, ultra-precise computerized makeup applicator. Designed to advance the beauty needs of people with limited hand and arm mobility. The HAPTA is equipped with a magnetic attachment and clicking feature. This feature makes it easy to use and sets intended position during use. This technology is expected to change the way people with limited mobility apply makeup, making it more accessible and convenient.
7. ASUS Quadband Wifi 7 Router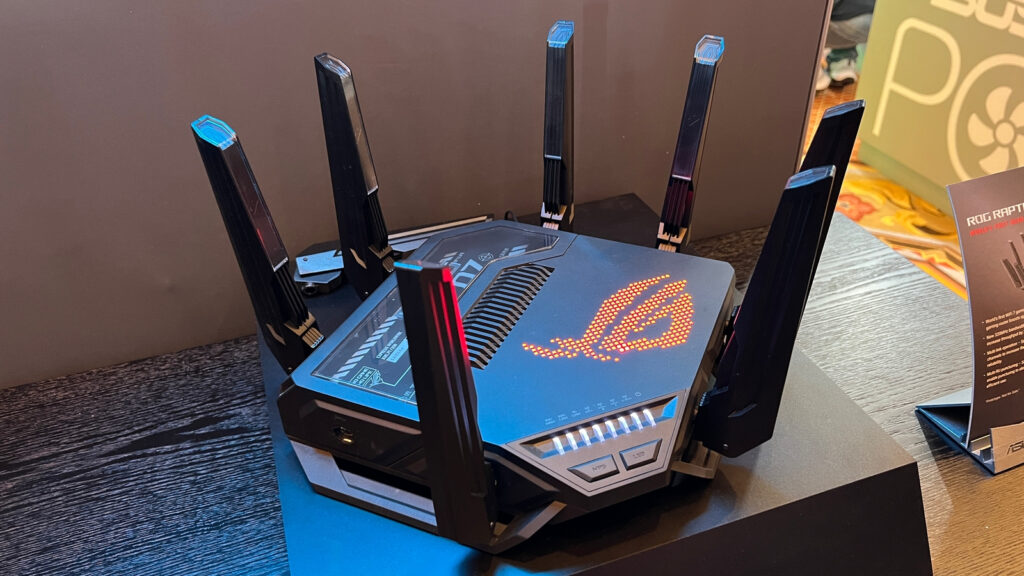 Asus introduced a new gaming router called the ROG Rapture GT-BE98 at CES 2023. This is designed to cater to the needs of both gamers and professionals. The router boasts an eight-antenna design and is able to support quad-band WiFi 7 (802.11be.) With the latest 320MHz bandwidth and 4096-QAM. In addition, it also provides triple-level game acceleration and quad-level security. It can be integrated with existing illuminated gaming gear via its AURA RGB lighting. The router comes with three 10G ports that offer 10x faster data transfer speeds for handling heavy-duty tasks.
8. Luna home robot
Sabot has introduced the EBO X smart home robot at CES 2023. This has been recognized as an honoree in the CES 2023 Innovation Awards. It has a two-way communication system that includes a 4K camera. Also, high-quality Harman speakers, and the ability to connect to Alexa devices. Assists with various tasks around the home and provides security alerts when people are away. The EBO X is larger than previous models like the EBO Air, equipped with more advanced computer vision. Also improved navigation, and intelligent assistant capabilities to better serve families. It acts as an all-in-one companion for home entertainment and remote communication.
9. Ecoflow blade
The EcoFlow Blade robotic lawnmower utilizes GPS and LiDAR technologies to deliver precise results on a daily basis. It cut grass, and can also collect leaves to speed up regular maintenance and seasonal care. The robot can be set to automatic route planning for an easy user experience. It supports virtual boundaries to eliminate the need for physical wires.
The robot also comes with an anti-theft feature to ensure security. This innovative robot is multifunctional equipment that can help in cutting grass and collecting leaves, thus saving time and effort in maintaining the lawn. The functionality of the robot can be controlled through a smartphone app.
10. Nanoleaf
The Nanoleaf 4D lighting system is a cutting-edge illumination option that made its debut at CES 2023. It may be mounted behind the TV and used to spread out chromatic effects in all directions by simulating the on-screen graphics. It is Matter-enabled and has a variety of customization options, making it simple to integrate into current smart home ecosystems. It's ideal for content lovers wishing to upgrade their living room setup and up the ante on their gaming and movie experiences with a dynamic and distinctive lighting experience.