Data Recovery Cleveland
Top Rated, Proven, and Trusted by over 25,000 Customers!
4.8 stars | 4712 Reviews
▷ Same Day Service
▷ Free Onsite Estimate
▷ Discount Pricing Structure
▷ Money Back Guarantee
Request Estimate
Need Data Recovery in Cleveland, OH?
Call TickTockTech today for your free, same day, onsite estimate!
Expert Data Recovery Services in Cleveland
Data is the lifeblood of the modern world. Whether it's critical business information, precious memories captured in photos and videos, or important documents, losing data can be catastrophic. At TickTockTech – Computer Repair Cleveland, we understand the value of your data, and we're here to provide expert data recovery services in Cleveland to help you retrieve what's been lost.
The Importance of Professional Data Recovery
Data loss can occur due to a variety of reasons:
Hardware Failure: Hard drives, solid-state drives, and other storage devices can fail unexpectedly, rendering data inaccessible.
Accidental Deletion: Human error is a common cause of data loss. Accidentally deleting files or formatting storage drives can lead to data loss.
Virus and Malware: Malicious software can corrupt or delete files, making data recovery essential.
Physical Damage: Physical damage to storage devices, such as drops or exposure to water, can result in data loss.
Power Surges: Electrical issues like power surges can cause data corruption and loss.
Natural Disasters: Fires, floods, and other natural disasters can destroy physical storage devices and their data.
Professional data recovery in Cleveland is crucial because attempting DIY recovery methods can often lead to further data damage. Our experienced technicians have the knowledge and tools to recover your lost data safely and effectively.
Our Data Recovery Process
When you bring your data recovery needs to us, here's what you can expect:
Assessment: Our Cleveland data recovery technicians will evaluate the extent of data loss and the best action to recover it.
Recovery: We utilize state-of-the-art data recovery techniques and tools to retrieve your data safely and efficiently.
Verification: After recovery, we verify the integrity of the recovered data to ensure its complete and usable.
Delivery: Once your data is successfully recovered, we'll securely transfer it to your chosen storage medium, whether it's a new drive, external storage, or cloud storage.
Prevention: We can provide recommendations for data backup and storage best practices to prevent future data loss.
Protect Your Data with Us
Don't wait until disaster strikes to think about data recovery. Protect your valuable data by partnering with our data recovery experts in Cleveland for data recovery services in Cleveland. Our commitment to data security and confidentiality ensures your information is handled carefully.
Call us at (216) 342-7431 today to discuss your data recovery needs and let us help you recover what's most important to you. With us, your data's lifeline is in safe hands.
Celebrating 28 years in Cleveland, OH
Call today (216) 342-7431
Technicians are standing by!
Celebrating 28 years in Cleveland, OH
Call today (216) 342-7431
Technicians are standing by!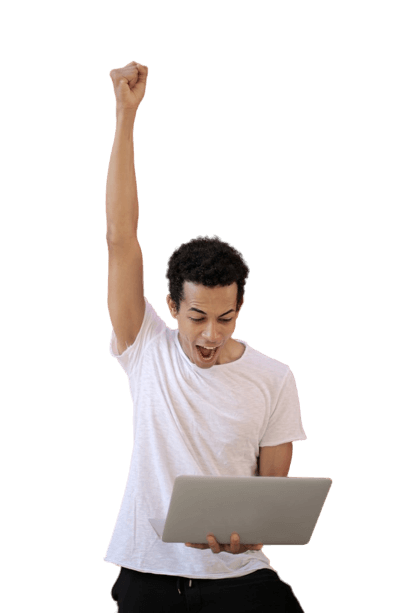 Data Recovery Cleveland
Data is an essential part of every computer, which includes your file, and programs. They are even the most important thing you save on your computer. Preventing data loss is something you should always make a high priority. If you lose your data due to any reason recovering data loss is what our technicians can get on with. You might lose your computer data due to different reasons which include; Software eruption, malware attack, human error, and computer hardware crashing. Whichever way, our data recovery technicians in Cleveland, OH will not only find a way out but also guild you on how to avoid the future incidence of such.
TickTockTech Services
TickTockTech Data Recovery Services include a FREE onsite estimate for home data recovery in Cleveland. We have been in the here for more than 28 years with thousands of happy customers. If you need virus/malware removal, data recovery, wireless security solutions, data retrieval remedies, or creating strategic technology plans, we strive to deliver same day service with our discount pricing structure. We provide both residential and commercial data recovery services including for customers in Cleveland, OH and throughout America.
Frequently Asked Questions
What is data recovery, and when do I need it?
Data recovery is the process of retrieving lost or inaccessible data from storage devices like hard drives, SSDs, and memory cards. You may need data recovery when your data is accidentally deleted, your storage device becomes corrupt, or if you experience hardware failure.
Is data recovery safe for my data?
Yes, at TickTockTech – Data Recovery Cleveland, we prioritize data safety and security. We use industry-leading techniques to ensure the safety of your data during the recovery process. Your data's confidentiality and integrity are our top priorities.
How long does the data recovery process take?
The time required for data recovery can vary depending on the issue's complexity. We strive to complete the process quickly while ensuring a thorough and successful recovery. Our technicians will provide an estimated timeframe after assessing your device.
What types of storage devices can you recover data from in Cleveland?
We can recover data from various storage devices, including hard drives, solid-state drives (SSDs), USB drives, memory cards, and more. Whether it's a PC, laptop, external drive, or smartphone, we have the expertise to help.
Is there a chance my data cannot be recovered?
While we have a high success rate, there can be situations where data recovery may not be possible. Factors such as severe physical damage or extensive data overwriting can limit the chances of recovery. We will assess your case and provide an honest evaluation of the potential for recovery.
What precautions should I take to prevent data loss in the future?
To prevent data loss, it's essential to regularly back up your data to an external device or cloud storage. Additionally, avoid mishandling or dropping your devices, and install reliable antivirus software to protect against malware.
What clients in Cleveland are saying:
4.8 stars | 4712 Reviews
May I say, I have used TickTockTech several times over the last few years, and I have always had EXCELLENT service. My tech was particularly efficient and helpful.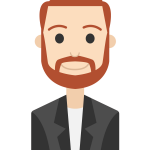 Thank you so much! I was really happy with my technician- he was very kind.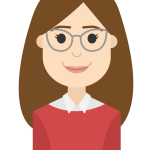 Your tech's fast, effective service was much appreciated. I will likely use your service again.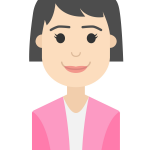 Thank you so much! My technician was fantastic in getting us back up and running. He got the work done as quick as he could and has so much knowledge. We will keep your information on hand. Thanks again!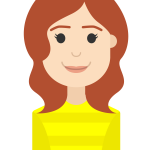 Thank you — your tech was great. Would and will pass along your information to others.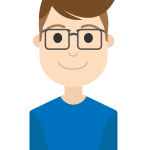 Data Recovery Specialists in Cleveland
Our computer data recovery professionals in Cleveland OH have extensive technical and logical knowledge as well as expertise in recovering data from computer storage media, equipment, and/or information systems. They have a highly helpful and rapid technical support team, and they can retrieve data that has been lost or is unavailable due to technical or human mistakes. Cleveland data recovery professionals are well-versed in retrieving data from a wide range of devices and information systems, including internal and external hard disks; portable storage devices (flash, SD cards); and enterprise storage (SAN, NAS, RAID)
Call TickTockTech today for your free, same day, no obligation, onsite estimate!
Latest from Our Blog
The best of technology, smart homes, data recovery, cyber security, and more!
Call TickTockTech today for your free, same day, no obligation, onsite estimate!