Computer Service Milwaukee
Top Rated, Proven, and Trusted by over 25,000 Customers!
4.8 stars | 4712 Reviews
▷ Same Day Service
▷ Free Onsite Estimate
▷ Discount Pricing Structure
▷ Money Back Guarantee
Request Estimate
Need Computer Service in Milwaukee, WI?
Call TickTockTech today for your free, same day, onsite estimate!
Enhance Your Digital Experience in Milwaukee
In the bustling city of Milwaukee, where technology plays a central role in daily life, dependable computer services are necessary. Whether you're a business seeking streamlined operations or an individual pursuing seamless digital experiences, look no further than TickTockTech – Computer Repair Milwaukee to elevate your digital journey.
Leading the Way in Cutting-Edge Computer Services:
Our dedication to cutting-edge computer services in Milwaukee sets us apart as your trusted technology partner. Here's how we can enhance your digital experience:
Computer Repair and Maintenance: Is your computer sluggish or plagued by technical glitches? Our skilled technicians can diagnose and rectify hardware and software issues, restoring your computer's performance.
Virus and Malware Removal: In an era of constant cyber threats, count on us to expertly eliminate viruses, malware, and other malicious software, ensuring the safety of your data and privacy.
Data Backup and Recovery: Protect your valuable data with our data backup solutions, and in critical situations, rely on our data recovery services to retrieve lost information.
Network Setup and Support: A dependable network is crucial for businesses and residences. We provide expert network setup and support services, guaranteeing seamless connectivity and data security.
Tailored IT Solutions: We understand that every client has unique needs. Our customized IT solutions are crafted to address your specific requirements, whether system upgrades, software installations, or technology consultations.
Remote Tech Support: Our remote and affordable computer services in Milwaukee enable us to assist you swiftly and efficiently without needing an on-site visit. It's a convenient way to access the help you require precisely when needed.
Connect with Us Today
We recognize that technology can be both a boon and a challenge. We aim to make your digital experience in Milwaukee smooth and stress-free. Connecting with us is simple:
Contact Us: Contact us through our website, phone, or email. Our amiable Milwaukee computer services team is poised to listen to your technology concerns.
Consultation: We offer consultations to delve into your specific needs and aspirations. We're here to assist you whether you require computer services for your business or personal devices.
On-Site or Remote Support: Depending on your preference and the nature of the issue, we can provide on-site or remote support. We remain flexible to accommodate your needs with competitive computer service costs in Milwaukee.
Elevate your digital experience in Milwaukee with TickTockTech – Computer Repair Milwaukee. Contact us today to discover how our cutting-edge computer services can revolutionize your technology journey. We are your trusted partner in confidently and conveniently navigating the digital realm.
Celebrating 28 years in Milwaukee, WI
Call today (414) 434-7141
Technicians are standing by!
Celebrating 28 years in Milwaukee, WI
Call today (414) 434-7141
Technicians are standing by!
Computer Service Milwaukee
Built from the ground up in America, we've serviced Milwaukee, WI for over 28 years. ▷$22 Computer Tuneup ▷100% Repair Guarantee ▷28 Years In Milwaukee. Our technicians live in Milwaukee and provide Computer Services with you in your home. Computer Service Milwaukee – Call today for your free, onsite estimate!
TickTockTech Services
TickTockTech Computer Services include a FREE onsite estimate for home computer service in Milwaukee. We have been in the here for more than 28 years with thousands of happy customers. If you need virus/malware removal, computer service, wireless security solutions, data retrieval remedies, or creating strategic technology plans, we strive to deliver same day service with our discount pricing structure. We provide both residential and commercial computer services including for customers in Milwaukee, WI and throughout America.
Frequently Asked Questions
Is TickTockTech - Computer Repair Milwaukee available for both residential and business customers?
Yes, we provide computer services for both residential and business customers in Milwaukee. Whether you have a home computer or an entire office network, we can assist you.

What areas in Milwaukee do you serve?
We serve all areas within Milwaukee and its surrounding suburbs. Our technicians are available to assist customers throughout the entire Milwaukee metropolitan area.

Are TickTockTech - Computer Repair Milwaukee technicians experienced and certified?
Absolutely! Our technicians are highly experienced and certified professionals who undergo rigorous training and testing to ensure they can handle a wide range of computer issues efficiently.

What types of computer issues can you help with?
TickTockTech – Computer Repair Milwaukee can help with a variety of computer problems, including hardware issues, software troubleshooting, virus removal, data recovery, network problems, and more. We have the expertise to tackle both Mac and PC-related issues.

How long does it usually take for TickTockTech - Computer Repair Milwaukee to repair a computer?
The duration of computer service depends on the complexity of the issue. Our technicians strive to resolve problems as quickly as possible while maintaining high-quality standards. In many cases, we offer same-day service.

What payment options are accepted by TickTockTech - Computer Repair Milwaukee?
We accept various payment methods, including credit cards, debit cards, and cash. Our technicians will provide you with detailed payment information during the service appointment.

What clients in Milwaukee are saying:
4.8 stars | 4712 Reviews
May I say, I have used TickTockTech several times over the last few years, and I have always had EXCELLENT service. My tech was particularly efficient and helpful.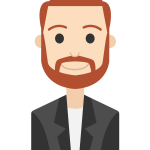 Thank you so much! I was really happy with my technician- he was very kind.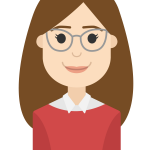 Your tech's fast, effective service was much appreciated. I will likely use your service again.
Thank you so much! My technician was fantastic in getting us back up and running. He got the work done as quick as he could and has so much knowledge. We will keep your information on hand. Thanks again!
Thank you — your tech was great. Would and will pass along your information to others.
Computer Service in Milwaukee with Everyday English
Everyday English Please!
TickTockTech technicians speak everyday English; NOT GeekSpeak. Your TickTockTech technician will explain to you in everyday English how your computer "broke," what needs to be done to "fix" it and what can be done so it won't "break" again. By being in the "know," you'll enjoy complete control of the entire repair process from beginning to end.
Call TickTockTech today for your free, same day, no obligation, onsite estimate!
Latest from Our Blog
The best of technology, smart homes, computer service, cyber security, and more!
Call TickTockTech today for your free, same day, no obligation, onsite estimate!