Data Recovery Milwaukee
Top Rated, Proven, and Trusted by over 25,000 Customers!
4.8 stars | 4712 Reviews
▷ Same Day Service
▷ Free Onsite Estimate
▷ Discount Pricing Structure
▷ Money Back Guarantee
Request Estimate
Need Data Recovery in Milwaukee, WI?
Call TickTockTech today for your free, same day, onsite estimate!
Top-Tier Data Recovery Services in Milwaukee
When disaster strikes and you face data loss, TickTockTech – Computer Repair Milwaukee is your trusted partner for swift and reliable data recovery services. We understand the frustration and anxiety accompanying the loss of critical data, whether personal photos, business documents, or essential files. Our expert technicians specialize in data recovery, ensuring your precious information is retrieved efficiently and securely. We're committed to providing the best computer repair and data recovery services in Milwaukee.
The Significance of Professional Data Recovery Services
Data loss can manifest for a multitude of reasons, including:
Hardware Failure: Unexpected failures of hard drives, solid-state drives, and various storage devices can abruptly render data inaccessible.
Accidental Deletion: Human errors frequently result in data loss, with accidental file deletions or drive formatting being common culprits.
Virus and Malware Attacks: Malicious software can compromise or delete files, necessitating data recovery.
Physical Damage: Physical harm to storage devices, such as drops or exposure to moisture, can lead to data loss.
Power Surges: Electrical anomalies like power surges can induce data corruption and loss.
Natural Disasters: Events like fires, floods, and other natural calamities can obliterate physical storage devices and their data.
Professional data recovery in Milwaukee is crucial because attempting DIY recovery methods can often lead to further data damage. Our seasoned technicians have the expertise and specialized tools to safely and effectively recover your lost data.
Our Data Recovery Process
When you bring your storage device to us for data recovery, our technicians follow a meticulous process:
Assessment: We begin by assessing the extent of data loss and identifying the cause.
Recovery Plan: Our Milwaukee data recovery technicians create a customized recovery plan tailored to your case.
Data Retrieval: We use advanced techniques and tools to recover your lost data.
Verification: Once the data is retrieved, we verify its integrity to ensure its complete and usable.
Data Delivery: We return your recovered data securely on a new storage device or through a secure online transfer.
Safeguard Your Data with Us
Waiting for a data catastrophe is not a prudent strategy. Protect your precious data by teaming up with our accomplished data recovery experts in Milwaukee. We offer top-tier data recovery services right here in Milwaukee. Our unwavering commitment to data security and confidentiality guarantees the meticulous handling of your information.
Contact us today at (414) 434-7141 to discuss your data recovery requirements. Entrust us to help you reclaim what holds the utmost importance to you. With our expertise, the lifeline of your data is in secure and capable hands.
Celebrating 28 years in Milwaukee, WI
Call today (414) 434-7141
Technicians are standing by!
Celebrating 28 years in Milwaukee, WI
Call today (414) 434-7141
Technicians are standing by!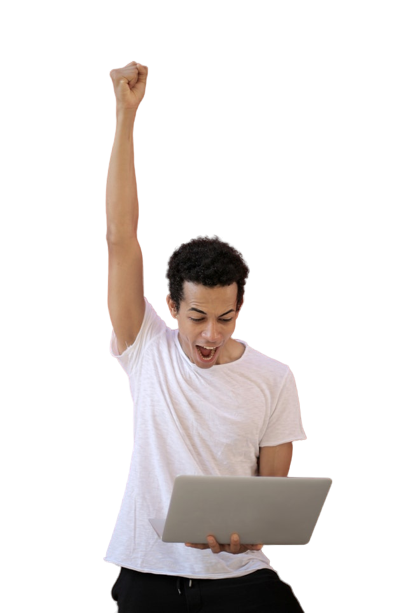 Data Recovery Milwaukee
Data is an essential part of every computer, which includes your file, and programs. They are even the most important thing you save on your computer. Preventing data loss is something you should always make a high priority. If you lose your data due to any reason recovering data loss is what our technicians can get on with. You might lose your computer data due to different reasons which include; Software eruption, malware attack, human error, and computer hardware crashing. Whichever way, our data recovery technicians in Milwaukee, WI will not only find a way out but also guild you on how to avoid the future incidence of such.
TickTockTech Services
TickTockTech Data Recovery Services include a FREE onsite estimate for home data recovery in Milwaukee. We have been in the here for more than 28 years with thousands of happy customers. If you need virus/malware removal, data recovery, wireless security solutions, data retrieval remedies, or creating strategic technology plans, we strive to deliver same day service with our discount pricing structure. We provide both residential and commercial data recovery services including for customers in Milwaukee, WI and throughout America.
Frequently Asked Questions
What is data recovery, and when is it necessary?
Data recovery is the process of retrieving lost or inaccessible data from storage devices such as hard drives, solid-state drives (SSDs), USB drives, and more. It becomes necessary when data is accidentally deleted, corrupted, or when a storage device fails, making your data inaccessible.

Why should I choose you for data recovery in Milwaukee?
We are a trusted and experienced data recovery service provider. Our technicians are skilled in recovering data from various devices and data loss scenarios. We prioritize your data's security and confidentiality.

What types of data loss situations can you handle?
We can handle various data loss scenarios, including accidental deletion, hardware failure, virus attacks, file corruption, formatting errors, and more. Our experts have the tools and expertise to recover data from a wide range of situations.

Is my data safe with you?
Yes, your data is safe with us. We take data security and confidentiality seriously. Our technicians follow strict protocols to ensure the privacy and security of your data during the recovery process.

How long does the data recovery process take?
The time required for data recovery depends on various factors, including the type of data loss, the complexity of the issue, and the size of the storage device. We provide an estimated turnaround time after evaluating your specific case.

Can I get a free estimate for data recovery?
Yes, we provide free estimates for data recovery. You can contact us to discuss your data loss situation and receive an initial assessment of the cost and feasibility of recovery.

What clients in Milwaukee are saying:
4.8 stars | 4712 Reviews
May I say, I have used TickTockTech several times over the last few years, and I have always had EXCELLENT service. My tech was particularly efficient and helpful.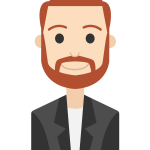 Thank you so much! I was really happy with my technician- he was very kind.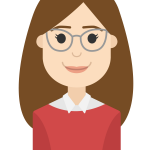 Your tech's fast, effective service was much appreciated. I will likely use your service again.
Thank you so much! My technician was fantastic in getting us back up and running. He got the work done as quick as he could and has so much knowledge. We will keep your information on hand. Thanks again!
Thank you — your tech was great. Would and will pass along your information to others.
Computer Data Recovery Technicians in Milwaukee
Our computer data recovery technicians in Milwaukee, WI have wide technical and logical skills and experience to recover data from your computer storage devices, equipment, and/or information systems. They are a very helpful and responsive technical support team and can recover data lost or inaccessible due to technical or user error. Data recovery specialists in Milwaukee are well versed in recovering data from an array of devices and information systems, including internal and external hard disks; Portable storage devices (flash, SD cards), and Enterprise storage (SAN, NAS, RAID)
Call TickTockTech today for your free, same day, no obligation, onsite estimate!
Latest from Our Blog
The best of technology, smart homes, data recovery, cyber security, and more!
Call TickTockTech today for your free, same day, no obligation, onsite estimate!