Sometimes, your laptop screen might not just be enough for your interesting display coverage. Especially for programmers and gamers, screen extension is an essential requirement of their activities. If you are new to programming or gaming, maybe you basically use laptops or Nintendo switches and you need a screen extension with a normal or curved monitor, that's what this is about.
Aside from being on a larger screen, the display of modern monitors is top notch with great graphics rendering which will give a great gaming experience. The most affordable ones are 1080p or 4K(depends on the manufacturer), just like smart TVs but they could actually do more. Unlike smart TVs, their smart monitors could be widely curved, mounted, or table type and they'll be interconnected with your laptop. Basically, it's just like you're mirroring your laptop on a larger screen in which the operations will be the same but more convenient and limitless
Here's a list of expertly selected 8 Curved monitors for programmers and gamers.
1. LG Ultragear 34GL750 34 Inch Gaming Monitor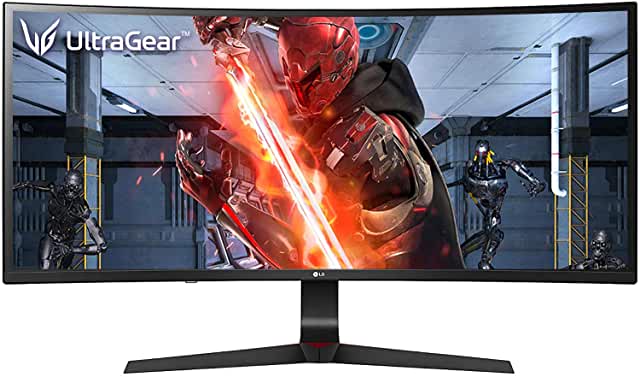 It is suggested for gaming. When switching to 1080p 144Hz and HDR, games looked excellent and now they're outstanding. There are some negative reviews for this monitor's HDR, and it's far from perfect, but it's still fantastic! It also depends on the game. With raytracing enabled, you may get a faster comp and the game "Control" will speed up!
specs:
INTEL i7 9700K
CORSAIR HYDRO SERIES H100i PRO RGB liquid cooling
ASUS ROG Strix Z390-H Gaming Motherboard
GIGABYTE GeForce RTX 2070 Super GAMING OC WHITE
XPG SX8200 Pro 1TB 3D NAND NVMe SSD, 32GB RAM
Cooler Master MasterCase H500P Mesh White
2. Sceptre Curved 30″ Gaming LED Monitor
A 30″ 21: 9 curved monitor with a graphics resolution of 2560 x 1080P. The edgeless display image thoroughly immerses you in all of the exciting action and wonderful scenery that 1080P resolution and 85Hz refresh rate have to offer, with up to 250 nits of brightness. The edgeless design also has the benefit of allowing you to link many monitors together to create a larger interconnected display.
Ghosting and blurring are eliminated with a 1ms moving picture reaction time (MPRT), allowing the user to enjoy the display with clarity and accuracy. To prevent you from eye fatigue, irritation, and strains, a special blue light shift minimizes your monitor's Blue light. This allows you to work on projects, view movies, or play games for long amounts of time. The tiltable is not to be overlooked. You may discover a sweet spot that balances clarity and comfort by tilting the display 10 degrees backward and 3 degrees forward.
3. LG 34" Curved WQHD Borderless Monitor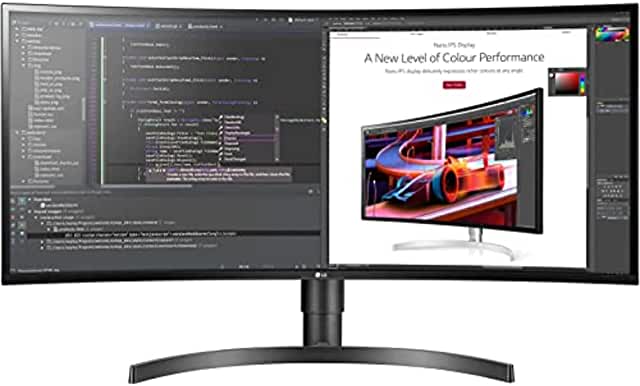 With an ultra-thin bezel that merges style and function, you can enjoy an attractive and superior graphics experience without the distraction of ugly borders. With MaxxAudio 7-watt stereo speakers, you may enjoy a display experience combined with theater-quality sound from your monitor. 34-inch UltraWide ((3440 x 1440) field of View) Class 21:9 UltraWide ((3440 x 1440) field of View); Curved QHD IPS Monitor with HDR 10.
It has an increased Quad HD 4K display resolution, allowing you to push your creative ideas and serious gaming experience even further. High Dynamic Range imaging is said to be the current industry standard. With the aid of a dual controller, you may control several devices linked to a single screen using just one keyboard or mouse. You may easily move files across linked devices by dragging and dropping them.
4. Samsung 32″ 4K UHD Curved Monitor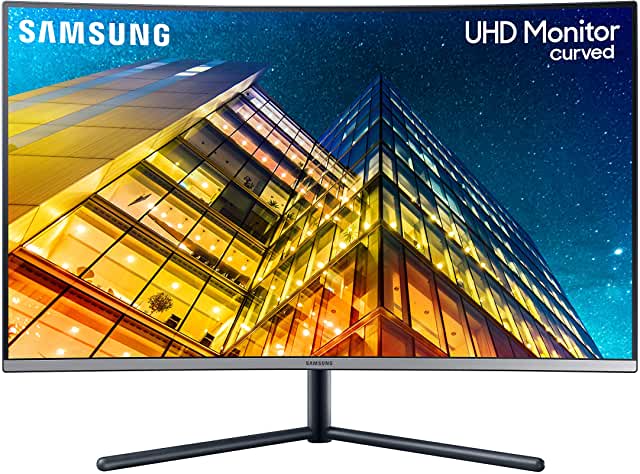 Curved 32-inch 4K display Widescreen display with increased productivity features such as Picture-by-Picture (PBP), which allows you to connect to two devices while retaining their original quality. The 1500R curvature, which is industry-leading, provides an immersive and pleasant viewing experience.
With 1 billion colors, a 2500:1 contrast ratio, and compatibility for different game modes, it comes in incredibly vibrant and darker blacks. Reduce blue light emissions and reduce eye strain during long working hours using Flicker-free and eye saver mode. You will not only be able to connect with your laptop, but also with multiple devices such as other desktop computers, Macs, and MacBook Pros; you will also be able to connect to Xbox and PS4 consoles.
5. Samsung 49″ QLED Curved Gaming Monitor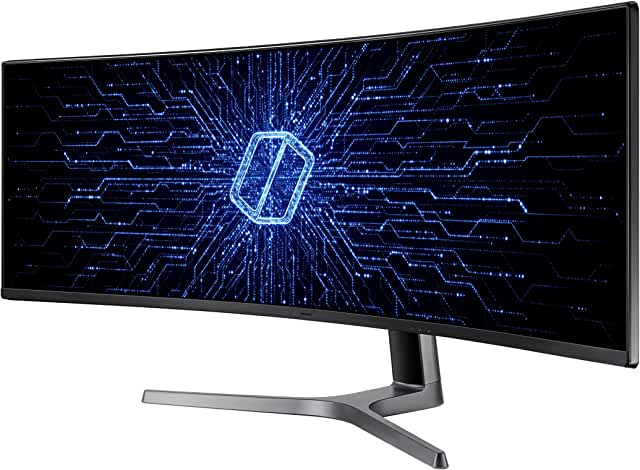 The 49-inch super ultrawide dual QHD curved gaming monitor is the equivalent of two 27-inch QHD displays side by side, giving improved display, graphics, and productivity. This monitor improves productivity with split-screen functionalities such as Picture-by-Picture (PBP), which allows you to connect to two devices while retaining their original quality.
For sharp HDR content presentation, a 120-hertz refresh rate with AMD FreeSync 2 technology is used. It includes HDR 1000, which has a max brightness rating of 1,000 nits. Colors are brighter and more true to life with Samsung QLED technology.
6. JIEBA Curved LED Monitor
Get better gaming and coding experience with the 34 Inch Curved Monitor with 3440 x 1440 display resolution. LED Screen High Contrast Ratio, High Resolution, and DP Interface 8bit Color Viewing Angle of 178°US. The color 8-bit screen displays a crisp primary color image with up to 280nits of brightness. Curved screens, like others, can provide a better viewing experience than flat panel displays. A broad viewing angle of up to 178° allows for improved multi-directional vision. The greatest picture viewing contrast is 4000:1 with a pixel refresh rate of 165HZ and response time of 14ms.
7. Asus ROG Curved Gaming Monitor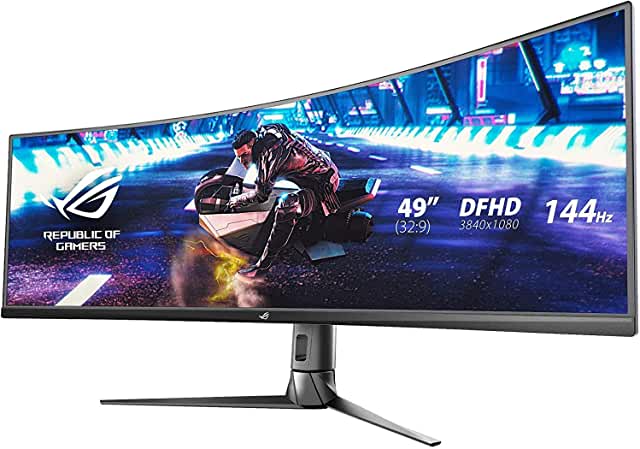 The ROG Strix XG49VQ is a 49″ dual full HD (3840 x 1080) gaming monitor with a smooth 144Hz refresh rate that provides the best immersive gaming experience. It has Radeon free Sync 2 HDR, DCI-P3 90 percent Professional color gamut coverage, and displays 400 certifications. With swivel, tilt, and height flexibility, as well as a VESA mount, you can always find your optimum viewing position. With flicker-free backlighting and blue light filters, Asus Eye Care technology reduces eye tiredness and illnesses with a brightness of up to 450nits. Exclusive game plus and GameVisual overlays, as well as color modes, allow you to get the most out of your game.
8. SAMSUNG Odyssey Neo G9 Gaming Monitor,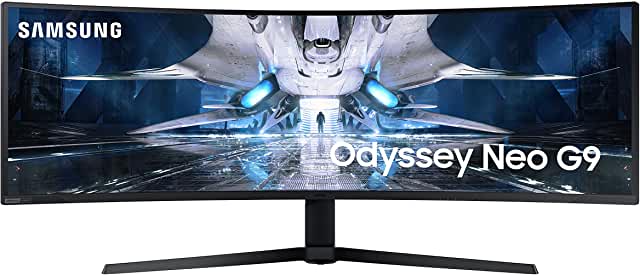 Lastly and the most expensive, quantum technology-powered, widest curved monitor on the list. Quantum matrix technology gives the clearest and most accurate color reproduction, with improved light/dark contrast and less halo effect. A 49-Inch Dual QHD (5120×1440) Gaming Monitor, 240Hz, Curved, 5,120 x 1,440, with Smaller dimming zones enables more closely regulated backlighting, resulting in improved contrast between light and dark and less.
The Odyssey G95NA is the first monitor to provide 2000 nit peak brightness, a contrast ratio of 1,000,000:1; a 240hz refresh rate, and a response time of 1ms, compared to the usual ratio of 1,000:1 for IPS monitors. The 1000R curved monitor's full immersion and rich expressions of color and contrast from QLED, HDR 2000, and DQHD increase viewing enjoyment by recreating the original game contents.
What To Look for When buying a Curved Monitor
Screen Resolution
The description of how clear the text and images displayed on your screen is referred to as screen resolution. Items appear sharper at larger resolutions, such as 1600 x 1200 pixels. They also appear smaller, allowing for more items to be displayed on the screen. The greater the resolution supported by a display, the larger it is.
The number of pixels displayed per inch of a picture is usually expressed as pixels per inch (PPI). Higher resolutions mean more pixels per inch (PPI), which means more pixel information and a higher-quality, crisper image.
Screen resolution types Include High Definition(HD 1280 x 720) also known as 720p; Ultra HD(1920×1080) also known as 1080p, 2K Quad HD, and 4k Quad HD. Every good Curved Monitor will come with at least 1080p display resolutions.
Refresh Rate of the Curved Monitor
The refresh rate of a television is the number of "times per second" (expressed in hertz, or Hz) that the image is refreshed. Almost all movies are shot at 24 frames per second, or 24Hz. The majority of televisions have a refresh rate of 60Hz, with some models having a refresh rate of 120Hz.
A higher refresh rate lowers motion blur and makes the action feel smoother, as well as making pictures appear crisper, more responsive, and faster. When you watch a Blu-ray movie, you get a 1080p 60Hz picture. For gamers, the least you should go for is 60/120Hz for a great experience. When combined with the high frame rates (the number of frames displayed on a monitor in one second) provided by a CPU working together, this can result in a smoother experience and possibly higher FPS.
Screen size and type
The most common monitor panel sizes are 32, 40, 42, and 46/49. Measure the distance between where the monitor will be put and your couch to determine the appropriate screen size for the best viewing experience. Buy a 32-inch unit if the viewing distance is between 4-6 feet. If you're seated more than six feet from the monitor in a crowded room, you'll want at least a 40-inch screen. within 7.5-10 feet of the monitor, a 50 to 60-inch screen is adequate.
For gaming and cinematic experience, the best to go for even though your closer (when playing games) will be at least 65-inch size. About screen types, LED ( Lighting Emitting Diode) OLED(organic LED), and QLED(Quantum dot LED); are the three most common types of screens, and most commercially available televisions use one of these panels. These qualify the MONITOR  in terms of brightness, backlighting, colors, power consumption, and flexibility.
| | |
| --- | --- |
| Brightest | QLED > LED > OLED |
| Color Contrast | OLED>QLED>LED |
| Picture Quality | QLED>OLED>LED |
| Power Consumption | QLED>OLED>LED |