Receive your free, same day, no obligation, onsite estimate today!
Complete the form below and a member of our customer care team will be in touch with you shortly:
Recent Testimonials
I would like to commend a technician who came to our house yesterday because my printer was not working up to par. He was helpful beyond the call of duty. He was polite, careful to explain everything to me (since I know very little about computers) and thorough. I would recommend him to anyone.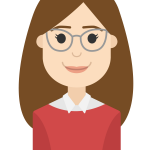 Thanks and wanted to let you know that my technician is taking good care of me!
I have no problem recommending your service as I found my technician very patient and professional.