Tech & IT Support Hamilton
Top Rated Tech Support Services, Proven IT Solutions, and Trusted Specialists by over 25,000 Customers in Hamilton, ON!
4.8 stars | 4712 Reviews
▷ Same Day Service
▷ Free Onsite Estimate
▷ Discount Pricing Structure
▷ Money Back Guarantee
Request Estimate
Celebrating 28 years Tech and Computer Support in Hamilton, ON
Call today (905) 528-5046
Technicians are standing by!
In-Home & Onsite Tech and Computer Support
Tech and Computer Support in Hamilton, OH. Home based or company tech appliances that needs maintenance, repair, and management. These are heavy appliances you have to haul downtown to a repair shop because we'll come right to you as soon as you give us a call.
We can send you a TickTock technician in no time and no extra charges.  Our technicians will diagnose, estimate and get your gadget repaired. We offer Tech services ranging from computer repair, Laptop PC, Game Console, Network Design and Integration, New computer setup, Hardware & Software upgrades, Security installation, gaming/tech workspace setup etc..
Not only do we repair/manage /setup your tech gadgets but also we'll show you how to get through some minor issues on your own next time. We provide tech, it and computer support service across all locations in Hamilton, OH and our technicians are well professionally versed in self-discipline, problem-solving skills, attention to detail, great communication skills, and a passion for technology which our customers confirmed.
Once you become our client and you just need a technician to show you how to do something. No problem, our technicians will provide remote support when you need it or and in-home service call.
Celebrating 28 years in Hamilton
Call today (905) 528-5046
Technicians are standing by!
What clients in Hamilton are saying:
4.8 stars | 4712 Reviews
I would like to commend a technician who came to our house yesterday because my printer was not working up to par. He was helpful beyond the call of duty. He was polite, careful to explain everything to me (since I know very little about computers) and thorough. I would recommend him to anyone.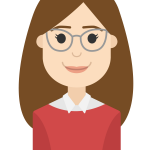 Thanks and wanted to let you know that my technician is taking good care of me!
I have no problem recommending your service as I found my technician very patient and professional.
Hello. This is a shout out for our tech. He did a great job ridding my computer of an awful virus. And he is a very personable young man as well. I will certainly ask for him again if the need arises. I think good work should be recognized.
Tech Support in Hamilton with Everyday English
Everyday English Please!
TickTockTech technicians speak everyday English; NOT GeekSpeak. Your TickTockTech technician will explain to you in everyday English how your computer "broke," what needs to be done to "fix" it and what can be done so it won't "break" again. By being in the "know," you'll enjoy complete control of the entire repair process from beginning to end.
Call TickTockTech today for your free, same day, no obligation, onsite estimate!