The common way of becoming a professional in this world is to gain either theoretical or practical knowledge or both. At school or college, you gain almost 80% theory and 20% practical, and you would need to improve the theoretical aspect. Improving the theoretical aspects here is using what you know to create a new thing, and that's the most important part, to be innovative and problem-solving. However, not every professional needs a degree, especially the ones that are 100% practical in a uniform way.
Related: 20 High-Demand Tech Careers that Do not Require Coding.
Uniform way, in the sense that, you only need to know how a created system works, you are not creating a new one. Though to be unique in this type of professionalism, you'd still have to improvise in case an unusual problem occurs. For instance, if you repair TVs, as in 2020, you are a professional in every TV in existence. If you don't improvise on the new systems of 2023, you will slowly fade off by 2030 as that would be common.
See: Best Budget Gaming TVs in 2023
These types of professions need practical improvements and not necessarily a degree. This goes for all electronics repair professionalism. This post will buttress important and complete Guild on learning and becoming an electronic technician without a degree.
Electronic Repair Profession
The Electronics repair profession requires both dedication and smartness. At best of it, you just have to be familiar with how things work, basic maths, and innovative thinking. These will help you throughout your learning process, and working processes.
Electronics professionalism comprises the design, development, maintenance, and use of electronic circuits, devices, and systems that use electricity to perform diverse purposes such as computation, communication, sensing, and control at all stages.
See Also: 10 CES 2023 Gadgets
The electronics repair profession entails the diagnosis, troubleshooting, and repair of electronic devices and equipment such as computers, smartphones, tablets, televisions, audio equipment, and other electronic gadgets.
As an electronics repair specialist, you would receive training to become proficient in comprehending circuitry, analyzing schematics and diagrams, and utilizing diagnostic tools to discover and resolve faults with electronic equipment. With such expertise and practice, you can work in electronic repair shops, manufacturers, and dealers.
Even at best, you can run your independent repair shops. Many electronics repair specialists learn their trade through on-the-job training, apprenticeships, or vocational schools.
And, what's more, many great electronics repair specialists are self-taught, having learned via experience, invention, and experimentation. Spending time tinkering with gadgets and equipment, understanding how they function and how to repair them, is also a structured method to earn a living without a degree.
Aspects of Electronic Repair Professions
As stated earlier, the electronic repair profession entails the diagnosis, troubleshooting, and repair of electronic devices. Electronic devices come in different categories and aspects. These categories are Computer and IT Electronics repair; Consumer Electronics repair; Medical Electronics Repair; Industrial electronics repair; and telecommunication electronics repair.
1. Computer and IT Electronics Repair
Computer and information technology electronics repair is a subset of electronic repair that focuses on fixing computer hardware and other electronic equipment used in information technology. Repairing and maintaining desktop computers, laptops, servers, printers, scanners, and other peripherals are all part of the job.
Related: Late Night Computer Repair Services in Canada
To enter this field, you must have a thorough understanding of computer hardware and software, as well as networking protocols, data recovery, virus/malware removal, operating systems, and other specialized software utilized in the information technology business.
To improve your career in this field, you must be conversant with the newest industry trends and developments, including advances in cloud computing, artificial intelligence, and the Internet of Things (IoT).
2. Consumer Electronics Repair
Another form of electronic repair career is consumer electronics repair, which focuses on diagnosing and repairing electronic equipment used by individuals and families. This includes repairing televisions, audio equipment, video game consoles, home appliances, and other electronic items.
Examples of common consumer electronics repairs include:
Televisions: Troubleshooting image quality, sound, and other television components.
Repairing problems with speakers, amplifiers, and other audio equipment.
Repairing problems with refrigerators, washing machines, dryers, and other household equipment.
Video Game Consoles: Troubleshooting Xbox, PlayStation, and Nintendo game consoles.
Repair technicians must have a thorough understanding of electronics, the ability to solve problems, and excellent customer service skills to be successful in this field.
3. Medical Electronics Repairs
Medical electronics repair is a specialist subject that necessitates skill in the repair and maintenance of electronic devices used in medical environments such as hospitals, clinics, and laboratories. This involves repairing electrocardiograms (ECG), ultrasound machines, X-ray machines, MRI machines, and other medical equipment with electronic components.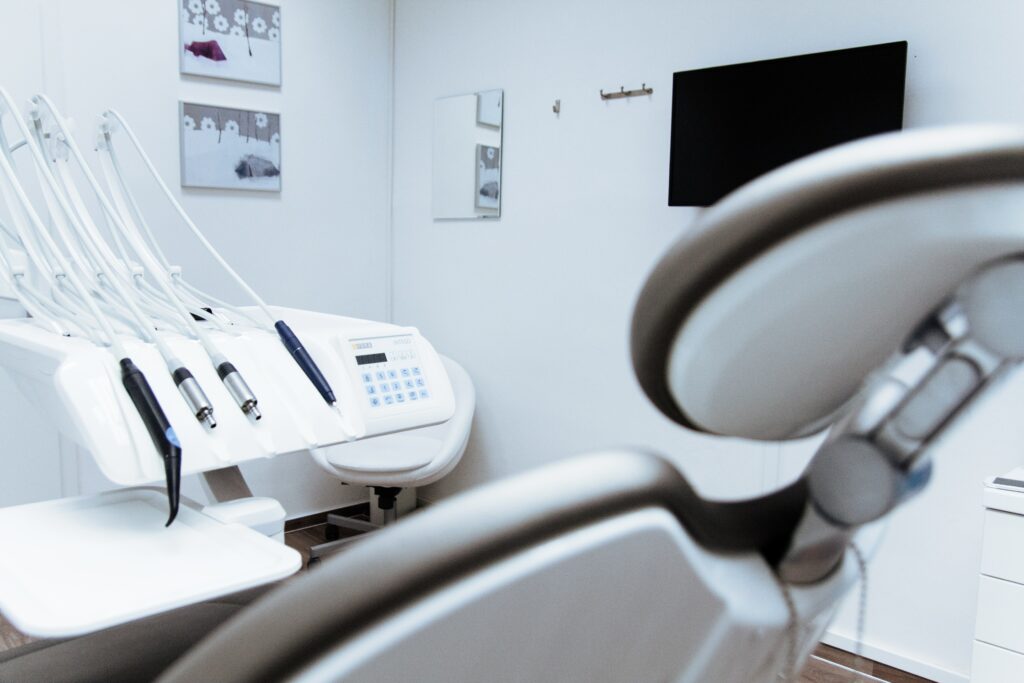 Medical equipment repair requires specialist knowledge of safety and regulatory requirements, as well as medical institutions' needs. To ensure the proper functioning of equipment and the safety of patients, technicians must be able to promptly and precisely detect and repair problems.
4. Industrial Electronics Repair
Industrial electronics repair requires specialized knowledge and skills, as the equipment is complex and expensive. A specialist in this area must be conversant with a wide range of electronic components and systems, as well as mechanical and hydraulic systems. They may also need to be knowledgeable about specific software required to program and run industrial equipment.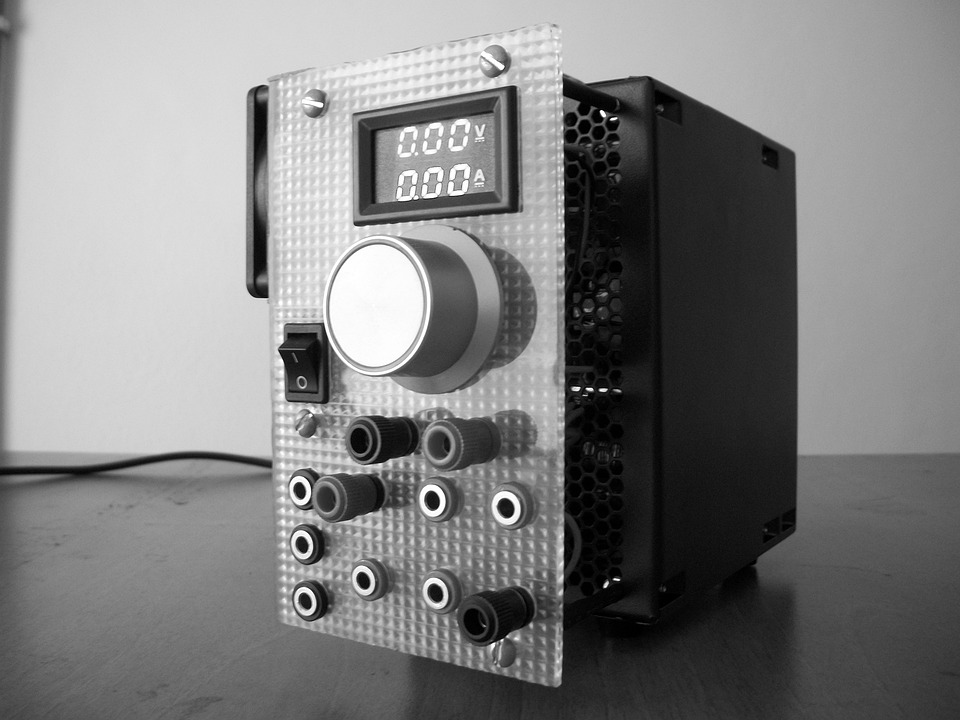 Industrial electronics repair technicians may work for manufacturing corporations, industrial repair firms, or other organizations that use industrial equipment. They may also work as independent contractors or consultants.
5. Telecommunication electronics repair
Repairing telecommunications equipment such as cell phone towers, satellite communication systems, and radio communication systems falls under this category.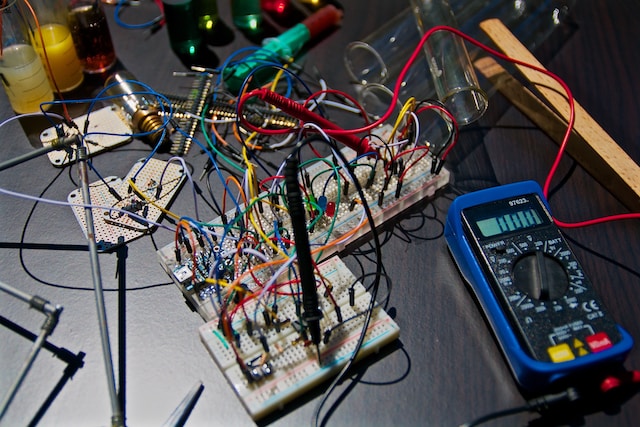 To excel as telecommunications electronics repair specialists, individuals must possess in-depth knowledge of the industry's numerous communication methods and technologies, such as voice and data transmission, wireless communication, and optical communication.
They must also be able to troubleshoot complex problems, repair equipment, and install new systems. To remain competitive, telecom electronics repair specialists must keep up with the latest innovations in the area and constantly refresh their skills and knowledge.
How to Get Started and Learn Any Electronic Repair Profession without a Degree
There are many ways to become a certified and practicalized Electronic repair professional, without having to go to a college or any degree for it. This is more practical work, and most aspects of the career will be based on your practical experience, successes, and innovations.
However, first things first, be dedicated and select an electronic technical sector you wish to work in. Dedication and practice are the number one priority in whatever you wish to get on. The knowledge could be obtained by either Apprenticeship, Self-Research, and Study, Getting the right tools and Practicing, Freelance in Workshops, and Building your experience records.
1. Apprenticeship
This is accomplished through locating an experienced mentor or a company that provides apprenticeships. This allows you to receive vital hands-on experience and direct practical information from a seasoned professional.
Apprenticeships provide structured instruction and hands-on experience in the workplace. This is especially advantageous because it provides an organized learning environment and, in some situations, allows you to build experience while earning a wage.
It is critical to be proactive and persistent when looking for an apprenticeship. Reach out to industry specialists and communicate your want to learn from them. Apprenticeship programs can be found through trade groups or government entities, some of them give after-training certificates.
2. Self-Research and Study
There are several learning tools accessible, including textbooks, online courses, videos, and articles. Begin by selecting trustworthy resources for learning and studying, such as internet forums, YouTube channels, and technical manuals. However, before you begin, you should have a plan for what you want and how to make your studies a reality.
Building a solid foundation in the foundations of electronics is one approach to getting started. Electrical circuits, component identification, and testing techniques are among the subjects covered. Before moving on to more difficult issues, it is critical to understand the fundamental theories and concepts.
Because no one is an island of expertise, you can also engage in electronic repair-related online forums, discussion groups, and social media groups. They are excellent opportunities for networking, knowledge exchange, and learning from seasoned individuals in the industry.
3. Getting the right tools and practicing
Practicing basic tools is an important step in mastering any electronic repair trade. It entails becoming acquainted with typical electronics repair technician tool such as screwdrivers, pliers, wire cutters, soldering irons, and multimeters.
You will gain the necessary skills and procedures for using these tools efficiently in electronic repair by practicing with them. This will also help you become more acquainted with the many components of electronic devices and how they interact with one another.
Disassembling and reassembling electronic gadgets is one way to practice using basic tools. This will assist you in comprehending how the various components fit together and how to access them for repair or replacement. You can begin with simple gadgets like radios, defunct laptops, phones, or remote controllers and gradually progress to more complicated electronics for a technician.
4. Freelance in a Workshop
Another excellent technique to acquire and enhance your electronic repair skills without a degree is to attend workshops and seminars. These events are frequently conducted by professional groups, trade schools, or industry experts and provide participants with important learning opportunities.
Workshops and seminars often cover a broad range of electronic repair subjects, such as developing technology, industry trends, and best practices. Attending these events allows you to network with other professionals in your field, share information and experience, and learn from industry leaders.
This also keeps you up to date on the latest electronic repair tools, techniques, and laws. This is especially crucial as technology evolves at a quick pace, and being updated will help you give the greatest service to your clients or business.
5. Building Your Experience Records
Creating a portfolio is a critical component of learning and displaying proficiency in any electronic repair career. A portfolio is a collection of projects or repair jobs that you have worked on to demonstrate your abilities and knowledge.
Document your efforts and take images or videos of the repairs you do as you gain experience via practice and apprenticeship.
Your portfolio can be a real binder with photos and details of the repairs you've done, or it can be a digital file. You can also set up a website or a blog to display your work and share your knowledge with others.
How to Become an Innovative Electronics Technician
In addition to your practice and portfolio, you need to be very innovative to build a successful career as an electronics professional. Being innovative in the sense that you would Improvise on what you already know, get related with new methods, get updated with the demands, and get conversant with new technologies.
1. Continual Practicing
The more you practice, the more you will understand about various electronic equipment and their functions. You will also learn how to troubleshoot and solve various technical problems through practice.
Furthermore, practice allows you to learn new approaches and come up with innovative solutions to technological difficulties. This is especially true in the sector of electronics, where technology is continuously advancing and a technician must swiftly adapt to new advances.
2. Getting Updated with New Technology
Developers are continually advancing technology and creating new breakthroughs. Any electronic technician who wants to be inventive must keep up with the latest technologies. Attend professional conferences and workshops, read industry magazines and blogs, and follow experts and influencers in the electronics area on social media to remain up to date with the latest technologies.
Staying current with technology allows you to obtain new ideas, insights, and abilities that can help you become a more innovative electronics technician.
3. Developing Problem-Solving Skills
This includes the ability to examine an issue, discover potential solutions, and decide on the best course of action. Problem-solving abilities can be honed by practice, exposure to various settings, and experience.
Problems in the realm of electronic repair can range from simple faults to complicated ones. Technicians become more efficient in resolving issues by developing their problem-solving abilities.
4. Creativity
Being creative is essential for being an innovative electronic specialist. It entails thinking beyond the box, exploring new ideas and possibilities, and devising new and innovative solutions to issues. To be creative, you must be curious, open to new ideas and approaches, and prepared to experiment with new techniques and technology. Activities such as brainstorming, mind mapping, and exploring various design concepts will help you develop your creativity.
Conclusion
To summarize, becoming an electronics technician without a degree is quite realistic and attainable with the appropriate mindset, determination, and practice. The most important thing is to understand how electronic gadgets function, to have problem-solving abilities, to be innovative, and to keep up with the latest technologies.
Remember to seek mentorship, participate in courses and seminars, and create a portfolio of your work to demonstrate your talents and expertise. Anyone may become a competent electronics repair technician with these skills and a willingness to study. So, if you have an interest in electronics but lack a degree, take the initiative to start learning and practicing immediately!