Top 20 Tech Careers that don't require Coding in 2023
Coding is not for everyone but everyone can become a tech geek because there are many tech Careers that require zero coding. Irrespective of the field you choose, what's most important is professionalism and yes, innovation. You might start your career already as a programmer, but you want to advance to a more administrative post in the future. In this post, we'll look at what computer science and technology jobs without coding are, as well as a few comparable IT vocations, including average salaries, type of industries to apply in, and primary responsibilities of each skill.
Understanding the Technology Atmostphere
Tech as a field is broad and wide with over 100 skills and careers that either require coding or not. Jobs in computer science, engineering, technology, manufacturing, and finance all require technical knowledge. Some are acquired through on-the-job training or formal education while others can be acquired through online resources like Udemy, Skillshare, and edX. These online learning platforms also offer you certificates of completion which will surely be beneficial in your high-paying job hunting. Although, I'll say that most employees or clients look beyond this. They mostly look for your portfolio, ideas, and benefits in respective to their industry.
Were you ever told you can't become a tech guru without coding? Perhaps you find coding boring? Then this list proves them totally wrong and they will make you earn and be respected as a Tech Bro. What makes you a 'Tech bro' isn't entirely the ability to code but to use your skills to be creative with whatever tech skills you are good at. This post will be explaining deeply the top 20 tech-related jobs-skills that are in-demand in 2023 and will only be more relevant in the coming years.
1. Data Analysis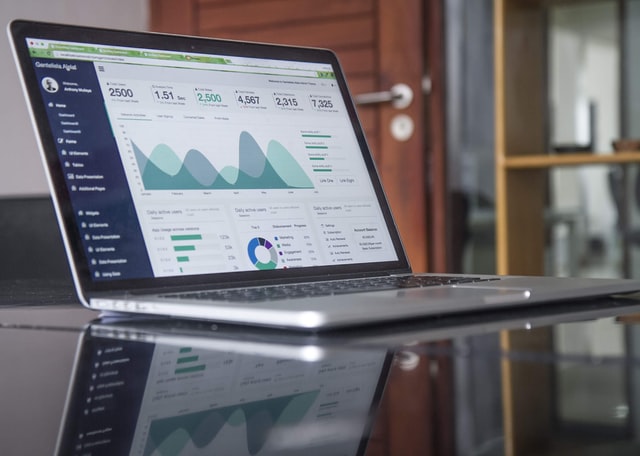 Data is not only essential to large companies but even to any decision-making organization. The digital age requires these skills more than ever. Cleaning, converting, and modeling data to identify useful information for business decision-making is the best description for data analysis. Data analysis focuses on the extraction of important and usable information from data and making decisions based on that extracted result.
As an analyst, you are required to get work done by gathering and studying activities documented from the past using various metrics and dimension parameters which are then implemented to achieve future business goals. These can be achieved with tools like Tableau, Datawrapper, Rapid Miner, Microsoft Excel, Fusion, and BigML which requires no coding! An average Data analyst earns up to $70,033 per year.
You can start learning through Udemy Courses (with an online certificate given) or Youtube (free but no certificate- you can create projects to serve as proof of expertise). Best way to learn this is by using either of the tools as a point of target. For instance, MS Excel- Data Analysis Data Analytics with Rapid Miner.
2. Data Visualization
The process of converting big data sets and metrics into charts, graphs, and other graphics to make it easily understandable and analyzable is known as data visualization. The resulting visual representation of data makes it easier to spot and convey real-time patterns, outliers, and fresh insights regarding the data's information.
This can also be done professionally using tools like Tableau, Google Data Studio, and Power BI, and guess what? It will give the same outcome and serve its purpose as using python. The majority of data visualization tools can link to data sources such as relational databases. This data is retrieved for analysis, whether it is kept locally or on the cloud. Users can then choose from a variety of alternatives for how to portray the data. Some programs make display suggestions based on the type of data you're looking at. A data visualization expert earns between $40,000 to $90000 per year.
To become an expert, you can master the perfect use of the tools majorly the 3 named above starting with Data studio by Google then you can move to Power BI by Microsoft or Tableau. With zero knowledge of coding, you'll create solution-driven graphical representations. You can learn the expert use of the tools using YouTube or Udemy
3. Mobile App and Software Testing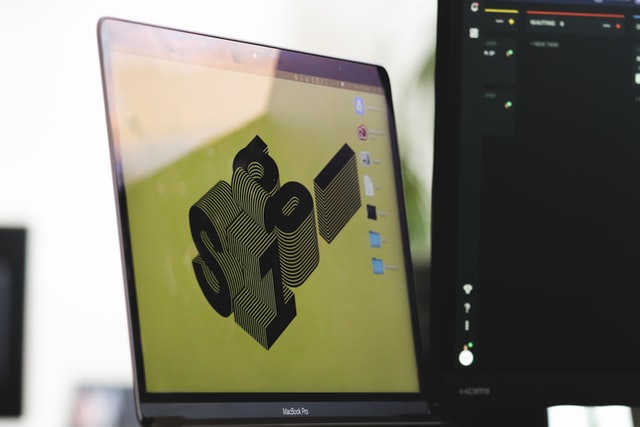 A technique for evaluating mobile applications for usability, functionality, and consistency flaws is known as software and mobile application testing. Software testing is basically the method of ensuring that a software program is of required and standard quality for users and also testing of a product to ensure that any errors do not become a huge problem. Your testing approach is heavily influenced by the type of mobile app you're evaluating.
Your Job is basically to test for commercial use and purpose while taking note of glitches and possible improvement before and after release. They're divided into three groups: Applications for mobile web apps that are built from the ground up (iOS or Android) and Hybrid which is a mix of (It is an amalgamation of mobile web app and Native App). With these skills, you can get a job at a big tech company especially the likes of Microsoft, Google, and Apple.
A Professional App/software tester makes up to $100,000 yearly as salary. Interested in either? The Ultimate guild to software testing is a good way to start. Also, There many courses online (free and Paid) that offer deep and professional Software Testing for beginners.
4. Website Testing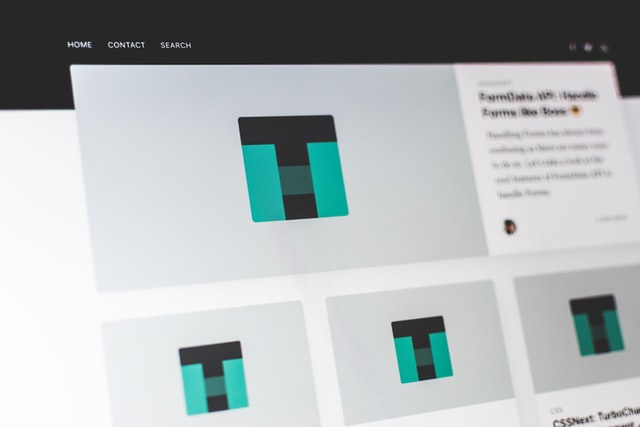 Online testing, often known as website testing, is the process of inspecting your web application or website for defects before making it live and accessible to the general public. As a web tester, you are required to examine web application security, site functionality, accessibility for handicapped and regular users, Interface testing, Database, compatibility, and traffic handling capacity.
Earnings depend on if work on project base ($26-$30 per hour) or permanently which is up to $65,000 per year.
To get started with the skills doesn't require coding, it's advisable to get a certification course from either on LMS platforms like Udemy and Udacity or you can get the CREST Web app tester certs.
5. Game Testing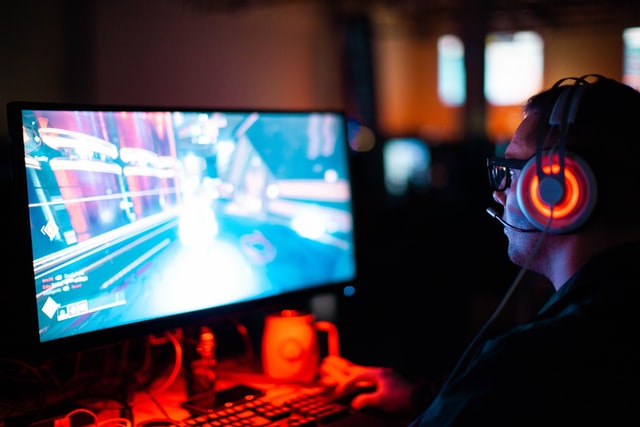 This is an interesting task that will pay well even in 2021. A game tester, also known as a quality assurance tester, checks video games in development for faults, sometimes known as glitches or bugs. They are expected to test exhaustively, frequently running game levels numerous times to ensure that they have covered all potential scenarios.
You would play the game in a systematic and continuous manner to check for faults and assess performance. A game tester's skill level is related to the number of defects he discovers. To do so, he or she must play the game for months at a time, which is exhausting and difficult. Not only that but once the glitches or flaws are discovered, they must be duplicated in front of the developers in order for them to be fixed.
The average annual income for testers, according to Glassdoor, is around $55,030 depending on the proficiency. If you are a 'game master' this will be best for you to monetize your talent. However, you still need to know what you testing for. Like other testing jobs, there are online courses on how to be an expert.
6. User Interface (UI) Designs
The process of designing user interfaces in software or digital devices with a focus on appearance or style is known as user interface (UI) design. Designers strive to design user interfaces that are simple to use and enjoyable to use. UI design encompasses both graphical and non-graphical user interfaces, such as voice-controlled interfaces.
UI design offers a wide range of prospects as well as competitive remuneration. A profession as a UI Designer does, in fact, provide a number of advantages. Because websites, apps, and software are now ubiquitous, UI Designers have a significant impact on how the digital world looks and feels. You can acquire a nice career even if you don't know how to program; all you have to do is become an expert.
Taking either free or paid best UI online courses might help you become an expert quickly. Your portfolios are more important than your certificates. So, after you've learned, start working on new projects with innovative ideas, and you'll almost certainly land a high-paying position with a large corporation. The average UI designer salary in the United States is $55,000, which is rather amazing.
7. User Experience (UX) Design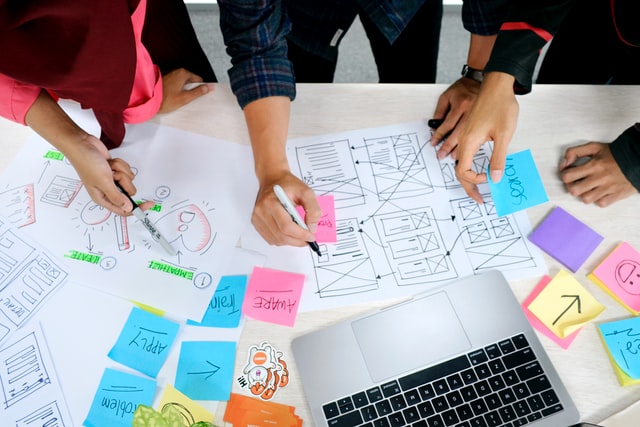 Another lucrative skill on the list of tech Careers that don't require Coding. Quite similar to user testing/web app testing but it's the combination of designing and testing before the release of the product. The experience a person has when interacting with a product is referred to as user experience (UX) design. It focuses on the user experience and how effective and simple the product is to use.
A UX Designer is answerable for all parts of the merchandise development process, including design, usability, functionality, branding, and marketing. Their job encompasses the whole end-to-end journey of a user's contact with a product, still because of the identification of the recent product and business prospects.
Like UI, you can also get both free and paid online UX design courses to become an expert with no coding. In 2021, UX Designers are involved in so many stages of a project's life cycle, they are one of the most in-demand positions in technology, with 87 percent of hiring managers stating that finding UX Designers is one of their top priorities. An average UX designer rake at least $40,000 annually for a start.
8. Graphics Design
This is a fairly common ability, but it pays well. Like others, you rely solely on online learning, portfolios, and ingenuity. Your originality will set you apart from the crowd.
A graphic designer develops and delivers ideas to a customer that will enlighten, inspire, or encourage a consumer by combining the use of computer software and creative concepts. It's preferable if you start building your professional portfolio while you're learning to demonstrate your talent and abilities as a designer.
A graphic designer can work on a variety of projects, including picture editing software, illustration software, and possibly some web design and video editing software. As a designer, you can either work as a freelancer. Also, you can get a permanent job with top companies especially in their marketing team or Tech team. Expertly, you would earn up to $30,000 annually but this depends on your range. You'll have to be able to create compelling, uncommon, and impressive designs in different formats.
Learning online is easy, usually requires top tools like Adobe Photoshop, Affinity Photo, Canva(for beginners and digital marketers), Gravit Designer, Adobe InDesign, and Video editing tools(Animation videos and Infographics are a huge plus). You can learn perfectly using free online Graphic Design courses but the most important is practicing frequently and stunning ideas.
9. Digital Marketing
This is a wide and top aspect of the tech world. Let me say, as long as people buy and sell products and services online, digital marketing will always be top-notch. Digital marketing is a collection of techniques, technologies, and data that enables marketers to develop new products and services, enter new markets, improve the processes required to engage in a dynamic conversation with influencers and buyers, and ultimately target, acquire, and retain customers. Every aspect of the web needs digital marketing to strive and yes, they'll definitely pay you well. As a digital marketer, you'll be one of the most important bodies of a company.
It has various aspects which could also be majored on though they mostly work hand in hand. These include Email marketing, social media marketing, influencer marketing, social ads, and more. To learn this, it's quite advisable to know each aspect of digital marketing as they work hand in hand.
However, with only aspect expertise, you can earn greatly as much as $25,000 – $50,000 annually. You can either learn from Google or from these free online digital marketing courses which are sufficient to make you an expert.
10. Graphics Illustration
Graphics Illustration aids in the expression of visual concepts, the transmission of messages, the sale of items, the teaching of pupils, and the promotion of companies. Flyers, textiles, book jackets, ads, packaging, posters, and webpages all feature graphic artwork. It appears to be essential to our daily lives in our increasingly visual world.
Understanding the needs of clients and defining the target audience is expected of you as a graphics illustrator. Discussing the brief with the customer and drafting a contract as needed; Developing graphic concepts in accordance with the brief; Creating rough images and obtaining client approval.
While graphic design and illustration are two distinct creative disciplines, they share some similarities. if you wish to pursue a creative industry, you may not be able to tell the difference between the two, making it difficult to choose which path is ideal. Just Like Graphics design, you can learn perfectly using free online Graphic Illustration courses but the most important is practicing frequently and stunning ideas.
11. Search Engine Optimization(SEO)
The method of gaining targeted traffic to a website from a search engine's organic ranks is known as search engine optimization (SEO) and this is also one of the best tech careers that don't require coding. Creating high-quality content, optimizing material for certain keywords, and developing backlinks are all common SEO chores that will earn you a great position on the search engines. Like others, it's a vast, high-paying tech skill that does not require coding. There are many free resources online where you can learn SEO and become an expert faster.
Even with popular SEO blogs from gurus like Neil Patel, Backlinko, and Moz you can become an expert. The best thing to do alongside reading these blogs, have either a website or a mini-blog where you can implement all you've learned as this will aid your study. As an SEO expert, you can either work for companies in the management of their website performances online or you can start your own agency and either way you choose will rake you more than $50,000 yearly.
12. Tableau & Power BI
Tableau and Power BI is a data science tool that doesn't require code and can give a booming career. They provide a very satisfactory result as python or R-generated statistics. It is used variably in aspects like Business Intelligence; Data Visualization; Data Collaboration; Data Blending; Real-time data analysis; Query translation into visualization; To import large size of data; To create no-code data queries; Data visualization and more.
You can learn this quite easily online which might also require you to get a certificate and yes, building different projects is a plus. Expertise in these skills can earn you between $40,000 to $90000 per year as it is a highly in-demand alternative to python programming.
13. CMS Web Design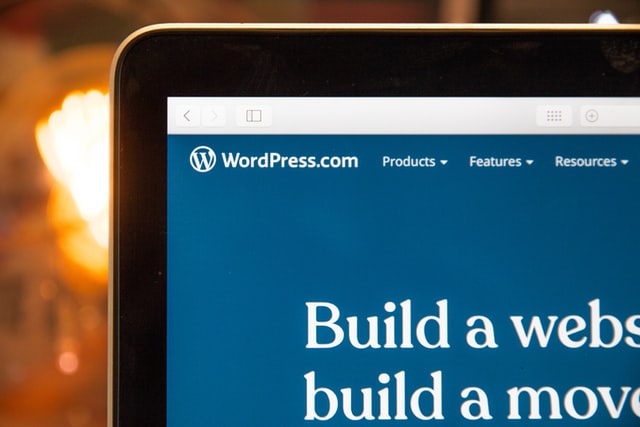 Most web designs you might have heard about contain languages like HTML, CSS, PHP, and Javascript. Well, I can now tell you(in case you don't know) that thousands of websites are now being built by noncoding web designers which is part of tech careers that don't require coding. Yes, they are built with what is known as Content Management Systems like WordPress, Shopify, Weebly, and many more.
Designing websites using these platforms can be a source of huge earning for you as you can work with it either on project-based or working for agencies to manage and maintain their client's websites which require no knowledge of coding. You can easily acquire the knowledge of these platforms using Youtube channels like Darrell Wilson, and these skills can earn you nothing less than $30,000 annually either as a freelancer or working with a design firm.
14. SAP Consultant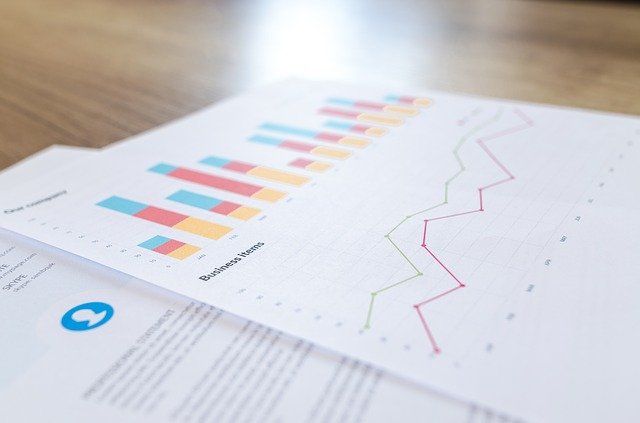 An SAP Consultant is an expert in this program, which includes a variety of various software solutions geared for business needs. SAP Consultants work for both large and small businesses, reporting to a Senior SAP Consultant or an IT Manager in most cases, however, others are self-employed.
The role for which you will be trained is SAP System Administration, which does not require any coding. It entails a thorough examination of the system… The primary engineers who created the SAP ECC System are the ones who dismantle the engine. The people who code in the SAP System are the mechanics who solve the tiny problems. Here are some answered questions to guide you on SAP consultations.
SAP Education is provided by SAP / Educational Partners, and Sap Consultant salaries in the United States currently range from $88,000 to $174,500 per year.
15. Product Marketing Manager
Product marketing managers are in charge of devising successful marketing strategies and plans for informing customers about the characteristics and benefits of new products. Product marketing managers are frequently the company's 'voice of the customer,' meticulously investigating consumer requirements and experiences.
A bachelor's degree in marketing or business administration is usually required of product marketing managers. However, among product marketing experts worldwide, the accreditation from the Association of International Product Marketing and Management (AIPMM) is acknowledged.
In addition, the Certified Innovation Leader (CIL) certificate equips participants with the knowledge and tools they need to successfully generate goods and services that maximize their organizations' return on investment. Product marketing managers earn an average of $121,690 in total compensation.
16. Search Engine Marketing (SEM)
Alternative to SEO, there is Search Engine Marketing which is another lucrative and in-demand part of tech careers that don't require a line of code and is easy to learn using online resources. The primary distinction is that SEO focuses on optimizing a website for organic search results. SEM, on the other hand, aims to increase traffic and visibility through both organic and sponsored search. You will manage paid search campaigns on Google and all other pay-per-click (PPC) marketing operations as a Search Engine Marketing (SEM) Specialist.
You will collaborate with the SEO and Marketing teams to maximize ROI, drive traffic, and customers, and earn at least $3500 per month as a successful Search Engine Marketing (SEM) Specialist (based on an average statistics using United States Standard)
17. Cloud Computing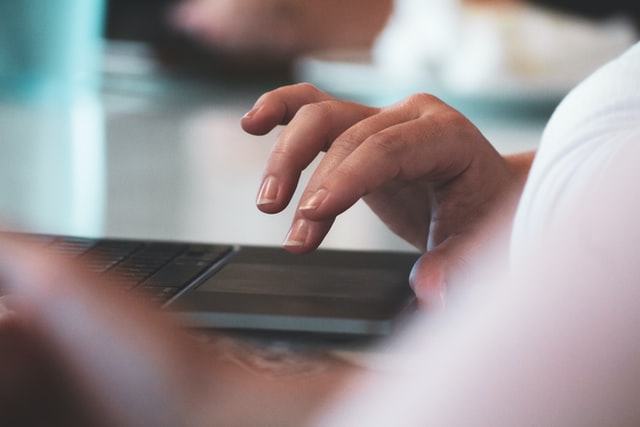 Cloud computing is a great opportunity and one of the hot Tech Careers in 2021 that don't require Coding the providing of on-demand computing services through the internet and on a pay-as-you-go basis, ranging from apps to storage and processing power. Cloud computing services today include everything from basic storage, networking, and processing power to natural language processing and artificial intelligence, as well as common office programs.
Some key components of CC do not necessitate coding. Amazon Web Services, Microsoft Azure, and Google Cloud Platform, for example, provide a wide range of services. As a non-coder, you have built your cloud computing skills using The top 4 programs for you to build a career as a cloud computing expert without coding.
Earnings ranges based on skills but on average $40,000 per year.
18. Microsoft Office Skills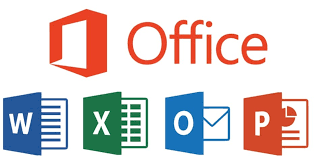 Well, most people have these tools on their computer/laptop PC, and there's a lot of hidden Tech Skills that don't require Coding which you can learn from them. This includes MS Word, Powerpoint(for presentations), and Excel for data. This might look old but there are levels of proficiency that are still very valid and in-demand presently. These include Creating a spreadsheet with functions; Creating tables and pivot tables; Running and creating macros; Data analysis; Data visualization; Validating data; Creating documents.
With these skills, you can either be independent as a freelancer online or you can work for administrative companies with either small or big data. Many recruiters argue that knowing how to use Excel is insufficient. To substantiate their claim and make the recruitment process easier, candidates must obtain an industry-standard certification. The Microsoft Excel Certification is widely recognized and provides the candidate with a competitive advantage over non-certified professionals.
19. Cyber Security
Information security analysts, often known as cyber security specialists, have a wide range of tasks, but the core of their work is to secure internet data from being hacked by malicious software like Ransomware. You can anticipate protecting an organization's information and network while on the job, as well as installing firewalls, designing security plans, and monitoring activity.
Coding skills are not required for the majority of entry-level cybersecurity positions. However, being able to write and understand code may be required for some intermediate-level and advanced-level cybersecurity professions for which you will be qualified after a few years of experience, and firms will pay you an average of $65,000 per year at the entry-level.
20. Tech Journalist
Lastly on our list of Top Tech Careers that don't require Coding is to be a tech journalist, in which one must not only master journalism but also the tech area, particularly that of top corporations such as those in Silicon Valley. A journalism degree can help to some extent because it develops a person's writing style.
Average Salary: $43,000 per year
Conclusion
You can start learning gradually on any of the Tech Careers that don't require Coding you might be interested in. All the above-listed Tech Careers don't require Coding and are high-paying even in 2021. Though some require a degree as stated, if you don't have them, you can go for the ones that don't require a degree. The best way to learn online is to practice along the line and create projects. Creating different projects will serve as a huge benefit in working in the field.
Remember, what makes a tech bro is your proficiency in your tech career whether it requires coding or not. With just your PC or Desktop, you can get started…. and in case your laptop got an issue while learning, you don't need to pause your learning. A TickTockTech technician is always around you for same-day repair.