There are different brands of laptops out there. While most of them use the same operating software, they possess a wide range of different abilities. These abilities are sometimes unique, this could be in their design, hardware quality, speed of operation, and specifications. Laptops like HP. Apple and Dell do make laptops for different purposes while some other brands are widely known for their laptop being for some specific purpose.
Brands like MSI, Raider, and Alienware fall into this category. When you ask about these laptops, you would automatically be told they are gaming or multi-tasking laptops. Of course, they offer every purpose others can offer, but they suppose others in performing well in some specific categories. However, we are here to talk about MSI generally. Are they classified as a good brand of laptop? Let's find out
What makes a good laptop?
The first good question is, what makes a good laptop? Well, I'd say the primary answer is "Purpose." Your purpose defines what you will consider a good laptop. A 4GB RAM laptop with about 250GB HDD storage is a good laptop for a high school or college student but a very bad laptop for an engineer or gamer.
As an engineer, you will need much time to install some software or programs, and running them can be slow. However, a college student or high schooler can do anything ranging from entertainment to school work, browsing, and assignments. A gamer getting such a laptop would not just be a bad laptop, but will not serve such a purpose.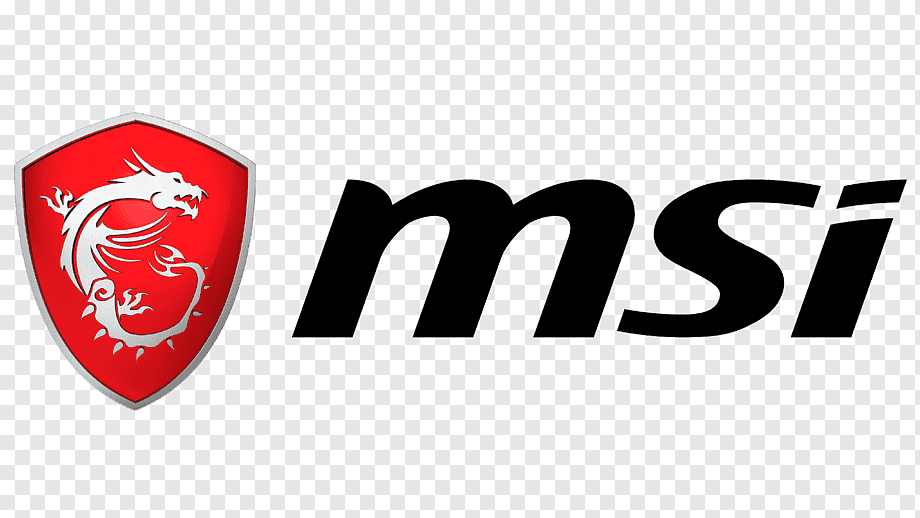 After knowing your purpose, you can check out specifications that fit your purpose. The specifications to look at, mostly hardware include the memory capacity (RAM and ROM), Display features, CPU, Graphics (GPU), Security features, Battery Life, Ports and connectivity, Build quality and weight, and ultimately, the price.
All these specification data come in different sizes and categories. Your laptop usage purpose will determine what range of specification size to go for. A good brand of laptop will serve your purpose for the required number of specifications needed.
For instance, irrespective of the brand, 8GB/12GB RAM, 512GB SSD, 4GB Dedicated graphics, 120Hz refresh rate, and a good cooling system should be able to play effectively about 75 – 80% of computer games. However, talking about MSI, let's have a look at the common specifications found on their laptops and if they are a good brand of laptop. 
Common Specification and Capacity Features of MSI Laptops
| | |
| --- | --- |
| Specification | Common Range |
| Processor | Intel Core i5, i7, i9, AMD Ryzen |
| Graphics Card | NVIDIA GeForce GTX/RTX, AMD Radeon |
| RAM | 8GB – 32GB |
| Storage | 256GB SSD – 2TB SSD |
| Display Size | 14-inch – 17.3-inch |
| Display Resolution | Full HD (1920×1080) – 4K (3840×2160) |
| Refresh Rate | 60Hz – 300Hz |
| Keyboard | SteelSeries RGB or Per-Key RGB |
| Operating System | Windows 10, Windows 11 |
| Battery Life | 4-8 hours (varies by model) |
| Weight | 4-7 pounds (varies by model) |
| Price Range (USD) | $800 – $3,000+ |
What Purpose Are MSI Laptops Good at in 2023?
MSI laptops are well-regarded by gamers all around the world in 2023 for their outstanding gaming performance. As the top gaming brand in the world, MSI has built a solid reputation for providing top-notch laptops that are made to satisfy the exacting requirements of gamers and eSports aficionados.
1. Outstanding Gaming Performance
MSI laptops have strong CPUs, powerful graphics cards, and plenty of RAM, so they can easily handle even the most resource-intensive games. The combination of state-of-the-art hardware guarantees lag-free gameplay and gives players a competitive edge.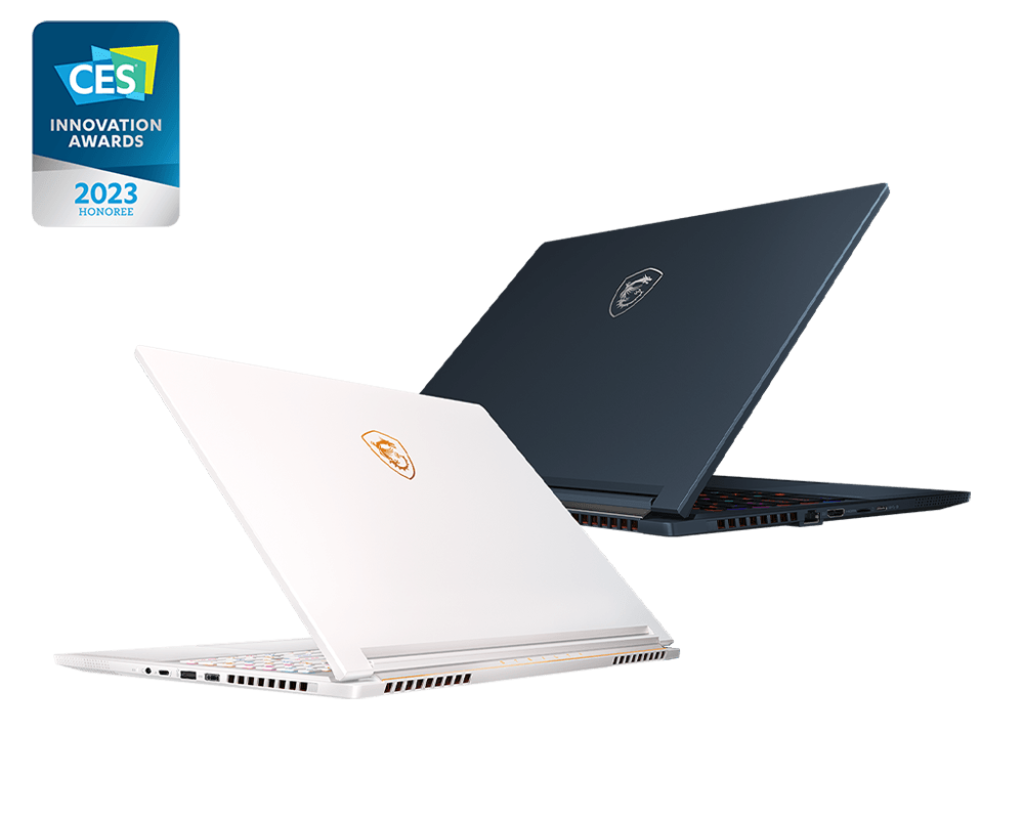 2. Cutting-edge Cooling Techniques
MSI is renowned for its cutting-edge cooling techniques, such as the Cooler Boost technology. During prolonged gaming sessions, these cutting-edge cooling systems efficiently remove heat, minimizing overheating and ensuring peak performance.
3. High Refresh Rate screens
144Hz, 240Hz, or 300Hz high refresh rate screens are standard on many MSI laptops. The images on these panels are exceptionally fluid, which lessens motion blur and improves the entire gaming experience.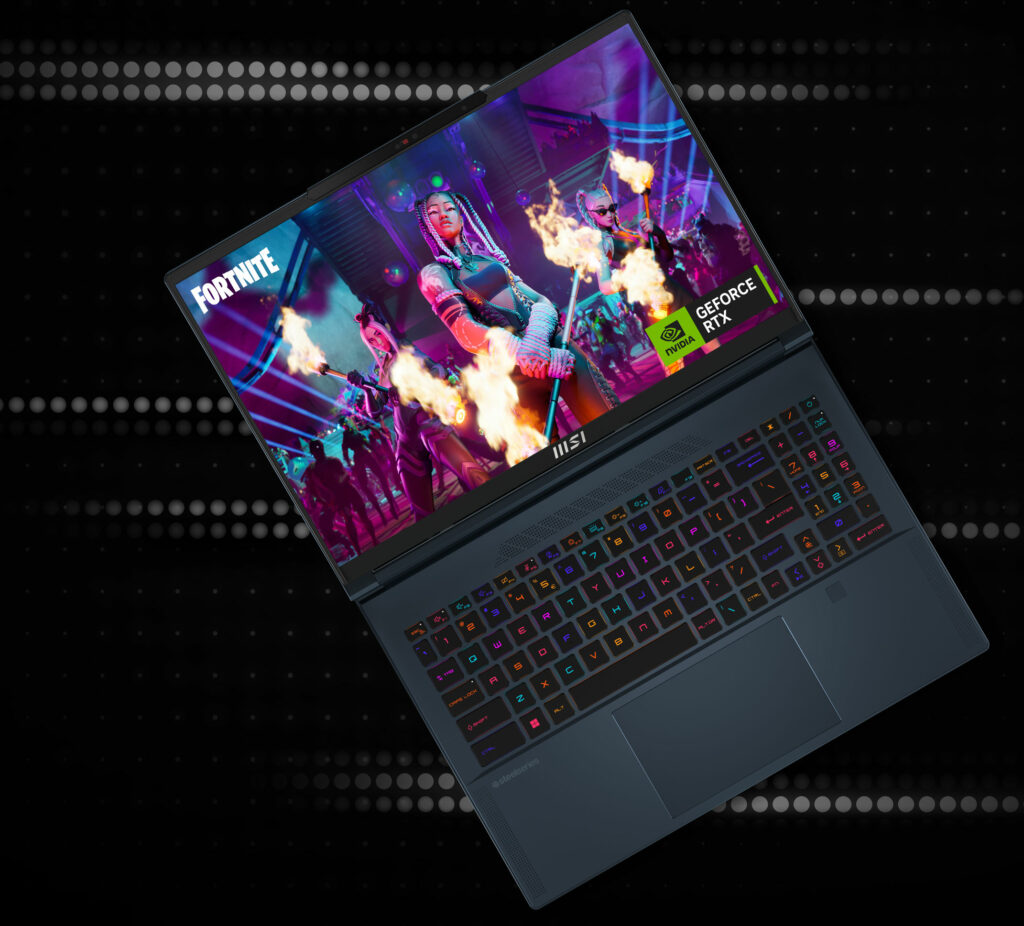 4. RGB Keyboards that can be customized
MSI laptops typically include RGB keyboards that can be customized. Gamers may customize their setup with different lighting effects for aesthetic purposes as well as functionality when playing in low light.
5. eSports Dedication
MSI's dedication to eSports is demonstrated through its partnerships with top eSports organizations and athletes. Working closely with professional gamers allows MSI to acquire insightful information that helps to improve laptop designs for competitive gaming.
What are the best MSI Laptops Currently?
The best 5 MSI laptops in 2023 are MSI Stealth 16 Studio; MSI Titan GT77 HX; MSI Raider GE68 HX; MSI Summit E14 Flip; and MSI Modern 14.
1. MSI Stealth Studio 16
With MSI Stealth Studio 16, you have a choice of a 16′′ QHD+ (25601600) with 240Hz refresh rate, a 16′′ UHD+ (38402400) with 120Hz refresh rate, or a 16′′ FHD+ (19201200) with 165Hz refresh rate. These IPS-Level monitors are offered in white and blue and have outstanding visuals.
With 8GB of GDDR6 memory and the ability to control visuals, the NVIDIA GeForce RTX 4070 Laptop GPU provides smooth performance for graphically taxing software and games. The laptop includes two M.2 SSD drives with a combined capacity of 2TB, and it has two slots that can each hold up to 64GB of DDR5-5200 memory.
2. MSI Titan GT77 HX
With an Intel Core i9-13980HX processor, Nvidia GeForce RTX 4090 GPU, and up to 128GB RAM, MSI's Titan GT77 HX laptop delivers a powerful punch.
With a 144Hz refresh rate and DisplayHDR 1000 certification, this 17.3-inch 4K mini-LED display provides outstanding graphics. The webcam can only record at 720p, but there are several connections, including Thunderbolt 4, that improve connectivity. This laptop combines power and flair with RGB lighting on each key and a vibrant light bar.
3. MSI Raider GE68 HX
The MSI Raider GE68 HX, featuring potent 13th-gen Intel Core processors, an Nvidia RTX 4070 GPU, and up to 32GB of RAM, presents an enticing alternative to the MSI Titan GT77 HX's high price point.
Its 16-inch display with Quad HD+ resolution and 240Hz refresh rate covers 100% of DCI-P3, ideal for gaming and content creation. Weighing 5.95 pounds and measuring 28mm thick, this laptop prioritizes performance. It boasts vivid RGB lighting, and various ports, including Thunderbolt 4, and is a solid choice for gaming enthusiasts.
4. MSI Summit E14 Flip
An upgrade from its predecessor, it boasts an Intel Core i7-1360P processor with 12 cores and 16 threads, ideal for diverse work tasks. Offering up to 32GB of LPDDR5 RAM and a 1TB NVMe SSD, it excels as a workhorse. The 14-inch OLED display with a 16:10 aspect ratio and 2880×1800 resolution delivers vivid visuals.
The convertible design allows a 360-degree rotation for tablet use, complemented by the MSI Pen. Notably, it features a Full HD webcam with Windows Hello facial recognition and weighs 3.51 pounds, ensuring portability. Abundant ports, including Thunderbolt 4, USB Type-A, HDMI, and more, enhance connectivity. MSI's Summit E14 Flip is a compelling choice for business users, combining performance and versatility.
5. MSI Modern 14
The MSI Modern 14 laptop, priced below $600, is powered by an AMD Ryzen 5 7730U processor with 6 cores and 12 threads, offering strong performance. It features 16GB of RAM and a 512GB SSD for snappy responsiveness.
The 14-inch Full HD display, though lacking in color accuracy, is suitable for everyday use. Despite its budget nature, this laptop is lightweight and comes with a variety of ports, including USB Type-C and HDMI. While some USB ports are USB 2.0, it remains a compelling option for its price.
Are MSI Laptops generally good in 2023?
Because they are being sorted by gamers, even in 2023, the answer is yes. Of course, you might think, well, it's a gamer's laptop does not mean it is good. The thing is, any laptop that performs well in gaming will perform well for every other usage. Well, unless you are looking for stylish designs because most gaming laptops look rugged and not mostly slim.
However, as technology gets more powerful and smaller in size, we will start to see more gaming laptops in slim shapes. However, when it comes to performance, gaming laptops are at the top of the laptop food chain. 
Generally, the MSI laptops are good for multitasking with an average good-life battery. However, The notable cons of the MSI laptops in 2023 is the relatively low battery life and lengthy charge periods of MSI laptops are prominent flaw that are frequently linked with them.
This restriction may be bothersome, particularly for those who demand prolonged portable use. Additionally, MSI has come under fire for its substandard assistance for problems that arise after a purchase or with malfunctioning laptops. Customers who value rapid and efficient support in the event of hardware issues or technical issues may find this element concerning.
Other FAQs about MSI Laptops 
Can MSI laptops be used for professional work?
Yes, many MSI laptops are suitable for professional tasks such as content creation, video editing, and 3D rendering due to their robust hardware configurations and high-quality displays.
Can I upgrade the components in an MSI laptop?
Many MSI laptops allow for component upgrades, such as RAM and storage. However, the upgradability can vary between models, so it's advisable to consult the laptop's user manual or MSI's official website for information on specific upgrade options.
Are MSI laptops durable and reliable?
MSI laptops are known for their build quality and durability. However, the longevity of any laptop depends on factors like usage, maintenance, and proper handling. Regular maintenance and careful handling can help extend the lifespan of your MSI laptop.
Conclusions
MSI laptops, well-known for their exceptional gaming performance, are considered a top choice in 2023. Their powerful CPUs, robust GPUs, and ample RAM ensure seamless gaming experiences. Cutting-edge cooling technology prevents overheating during long gaming sessions, while high-refresh-rate screens provide smooth visuals. Customizable RGB keyboards add aesthetic and functional value. MSI's commitment to eSports enhances laptop designs for competitive gaming. However, some drawbacks include relatively low battery life and lengthy charge times. MSI's post-purchase customer support has also faced criticism, potentially affecting those seeking efficient assistance with hardware or technical issues.