Black Friday, the highly anticipated shopping extravaganza that marks the official start of the holiday shopping season, is here again in 2023!
With incredible deals and discounts offered by retailers across the globe, it's no wonder shoppers are eager to know: What time does Black Friday start?
In this comprehensive guide, we will delve into the history and significance of Black Friday. In addition, we will explore the reasons behind its name, uncover the best stores for Black Friday deals, and provide all the essential information you need to make the most of this shopping bonanza.
So, grab your popcorn and let's embark on this exciting journey together!
Understanding Black Friday: What Does Black Friday Mean?
Black Friday, the day after Thanksgiving, is one of the biggest shopping days of the year in the United States. It's a day when business merchants offer deep discounts and promotions, and shoppers flock to stores to score great deals. But why is it called Black Friday?
Why is it called "Black Friday"?
The term "Black Friday" holds a captivating history, believed to have emerged in the 1960s in Philadelphia, USA. Back then, police officers coined the term to describe the pandemonium and traffic congestion caused by the massive influx of shoppers swarming into the city to embark on their holiday shopping spree. In some years, the city also hosted the Army-Navy football game, further intensifying the mayhem.
Initially, city merchants attempted to rebrand the day as "Big Friday" to project a more positive image. However, the term "Black Friday" persisted and eventually spread beyond Philadelphia's borders. Over time, its meaning evolved to encompass the post-Thanksgiving shopping frenzy that marks the unofficial commencement of the holiday shopping season.
Another theory surrounding the term's origin ties it to accounting practices. Traditionally, businesses employed red ink to record losses and black ink to record profits. According to this theory, "Black Friday" refers to the day retailers finally start turning a profit for the year. However, this explanation is more of a convenient story adopted by retailers later on rather than the true origin of the term.
In summary, "Black Friday" originated in 1960s Philadelphia, describing the hectic and disruptive day following Thanksgiving when shoppers and tourists inundated the city. Over time, the term has transformed into a symbol of the shopping frenzy that ignites the holiday season.
What Stores have the best Black Friday Deals in 2023?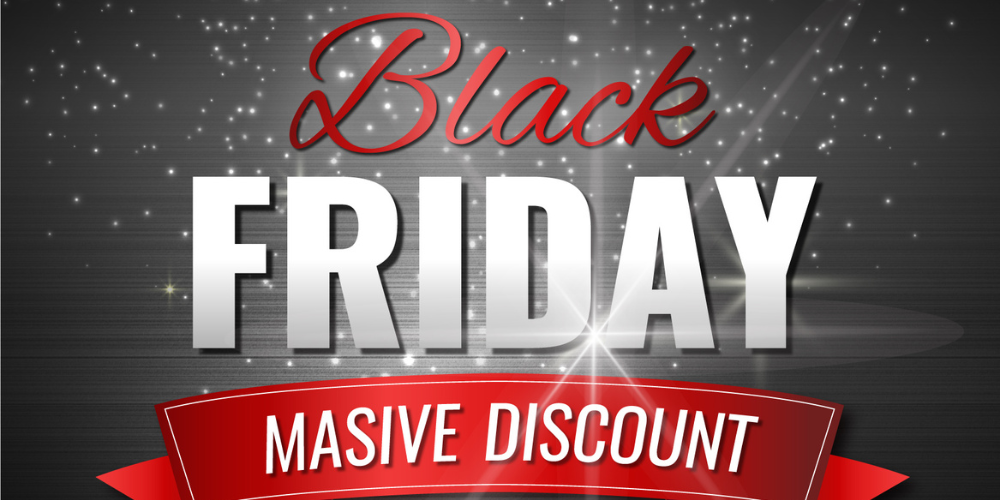 Many stores offer great deals on Black Friday, but some are better than others. Here are some popular retailers renowned for their exceptional Black Friday deals:
When does Black Friday start
Black Friday typically starts a day after Thanksgiving in the United States, which falls on the fourth Thursday of November. However, many retailers start their Black Friday sales earlier in the week, sometimes as early as the Monday before Thanksgiving. Some retailers may also offer pre-Black Friday sales or extend their Black Friday sales through the weekend. It's best to check with individual retailers to confirm their specific Black Friday sale dates and times.
What day is Black Friday sales 2023?
Black Friday sales in 2023 will commence on November 24th, the Friday after Thanksgiving. This is the traditional date for Black Friday, which marks the start of the holiday shopping season in the United States.
While Black Friday traditionally starts on the Friday after Thanksgiving, it's worth noting that in recent years, sales have expanded beyond a single day. Some retailers may start offering deals earlier in November, and the sales may continue through the weekend and into Cyber Monday, which falls on November 27th, 2023.
Keep an eye on your favorite retailers' websites and advertisements to stay updated on their specific deals and promotions.
Frequently Asked Questions
What day is Black Friday sales 2023?
Black Friday deals will start on November 24th, 2023. However, some stores may offer pre-Black Friday deals or extend their Black Friday sales.
Does Black Friday start at midnight?
While some stores open at midnight on Black Friday, most prefer to open around 5:00 – 6:00 AM. It's always a good idea to check with your local stores for their specific opening times.
When will Black Friday deals start in the USA?
Black Friday deals typically start on the Friday after Thanksgiving in the United States. For 2023, Black Friday falls on November 24th.
What Store has the best Black Friday deals?
The best Black Friday deals vary depending on the store and the product category. However, some stores known for consistently offering great Black Friday deals include Amazon, Walmart, Target, Best Buy, and Macy's.
Conclusion
Black Friday is a shopping bonanza that attracts millions of consumers each year. It is a great day to score deals on everything from electronics to clothing to home goods. While the exact start time of Black Friday may vary from store to store, it's typically safe to say that the sales will start on the day after Thanksgiving. Whether you plan to shop in-store or online, do your research and compare prices to find the best deals. Happy shopping!