Laptops come in different brands and different sub-brands. Sometimes, popular laptop brands create sub-brands for some specific type of laptop. Some popular gaming laptops are sub-products of other brands. For instance, Alienware is a sub-brand to Dell, but is specifically created to produce gaming laptops, with specific features that enhance gaming. However, not all brands are common, not because they do not have reliable products, but because they are not mainstream, even though they have been around for a while. An example of a laptop brand in this category is the SGIN Laptop brand. Let's have a general review of this brand, and if they would be good enough to buy in 2024.
What Brand is SGIN?
An Economics-Friendly Marvelous Since 2007, Smart Global Innovation, or SGIN, has maintained a steady presence in the laptop market. SGIN's dedication to providing dependable, high-quality notebooks and laptops at an affordable price point is what makes it unique. SGIN may be the answer if you are searching for a reliable machine that won't break the bank.
They produce gadgets like tablets, notebooks, and affordable laptops. They are a good alternative to the likes of Chromebooks, and other basic laptops. This is a laptop brand mostly made for students or basic works, and entertainment usage. Also, they have good specifications, especially with their storage facility, and battery life, which seals it for most students.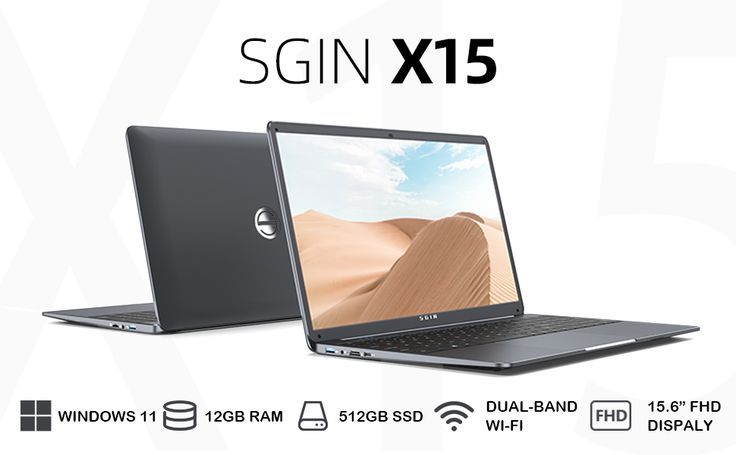 It successfully strikes a balance between use and affordability. In this manner, you can make sure that your laptop fulfills your daily computing needs without sacrificing speed, while also satisfying your budgetary limits.
Unlike Chromebooks, they also support Windows operating systems. However, they currently have a limited model range for their laptops, but with unique designs. Let's look further into SGIN's summary pros and cons.
Pros and Cons of SGIN Laptops
Pros
Affordability Beyond Compare: The standout feature of SGIN laptops is their wallet-friendly price tag, making them an attractive option for budget-conscious consumers.
Lightweight and Portable: SGIN laptops are designed with portability in mind, featuring a lightweight build that caters to users constantly on the move.
Solid-State Drive (SSD) Speed: Many SGIN models come equipped with SSDs, offering faster data access, quicker boot times, and improved overall system responsiveness.
Decent Battery Life: SGIN laptops often boast respectable battery life, ensuring users can stay productive or entertained for extended periods without frequent charging. See 8 other laptops with decent battery life
User-Friendly Design: The user interface and design of SGIN laptops are generally intuitive, making them accessible and easy to use for individuals with varying levels of tech expertise.
Cons
Limited Processing Power: While SGIN laptops cater to everyday tasks, the Intel Celeron processors in some models may struggle with resource-intensive applications, limiting their suitability for more demanding activities.
Limited Brand Recognition: SGIN lacks the widespread brand recognition enjoyed by more established laptop manufacturers, potentially influencing consumer trust and confidence.
Display Quality Discrepancies: Depending on the specific model, SGIN laptops may exhibit disparities in display quality, with some users noting variations in color accuracy and brightness levels.
Limited Model Range: The selection of SGIN laptop models may be more restricted compared to larger, more established brands, limiting choices for consumers seeking diverse specifications.
Audio Quality Concerns: Some users have reported concerns about the audio quality in certain SGIN laptop models, citing issues such as low volume and distortion.
Is SGIN a good Laptop Brand?
Depending on the purpose of buying, it is good for basic usage, and as a student laptop, but not a very good choice for gaming. Even though it has some versions with 12GB RAM and high SSD storage, most of their laptops are not made specifically for gaming but can play games. Also, some people do have complaints about its compatibility with Windows 11, though the company might fix that before next year.
Overall, they are a good brand, even though they are not that popular, and they are a good choice for you if you have a low budget and you don't want a Chromebook. SGIN isn't recommended for demanding tasks like video editing or gaming. Designed for affordability, it suits basic needs like emails and office tasks. The Celeron N5095 processor may also struggle with pre-installed Windows 11.
Should I buy an SGIN Laptop in 2024?
Yes,  If you're operating within a limited budget and seeking a portable, cost-effective laptop as low as $300 for your day-to-day needs, the SGIN laptop emerges as a potential contender. However, it's important to be mindful of its limitations. When faced with more intricate and resource-intensive tasks, the Intel Celeron processor embedded in the SGIN laptop might grapple when running certain Windows 11 applications.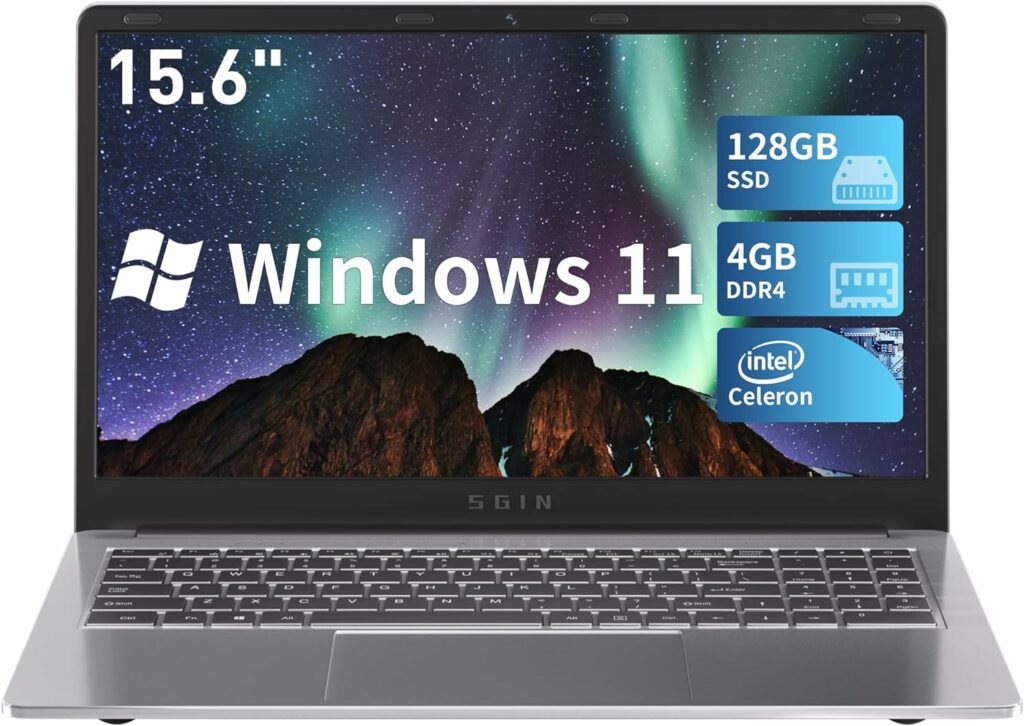 By considering these options, you can strike a harmonious balance between affordability and functionality. This way, you ensure that your laptop not only accommodates your budget constraints but also meets the demands of your everyday computing needs without compromising on performance.
In essence, while the SGIN laptop addresses specific budget considerations, delving into other options within the same price range may uncover devices that more precisely align with your unique computing requirements. It's all about finding the spot where cost-effectiveness meets optimal functionality for a seamless computing experience.
Does SGIN Worth the Price in 2024?
No, the expensive SGIN laptops (up to $1000) may not be worth the price in 2024. While suitable for casual use, its limitations, such as the Celeron CPU struggling with Windows 11, hinder serious productivity and creative tasks. The budget-friendly aspect aligns with basic needs, but investing slightly more initially for enhanced speed and features might prevent future dissatisfaction. Consider your requirements carefully to ensure the chosen laptop meets your expectations without compromising essential functionalities.
See Also: Is MSI a good laptop to buy in 2024?
What is the Best SGIN Laptop to buy in 2023
The best SGIN laptop to buy with a good budget is the SGIN 17″ Laptop 8GB RAM 256GB SSD and the SGIN 15.6″ Laptop, 12GB DDR4 512GB SSD.
The 15.6-inch laptop boasts 12GB RAM, 512GB storage, and a rapid Intel Celeron N5095 Quad-Core processor (up to 2.9 GHz). The slim, lightweight design includes various interfaces (HDMI, USB Type-C) for versatility. Its Full HD IPS screen enhances clarity, and vivid colors, making it ideal for work, study, and entertainment. With an efficient cooling system and an advanced 38000 mWh rechargeable battery, it ensures a lag-free experience and up to 8 hours of use, making it a portable powerhouse for diverse tasks and on-the-go productivity.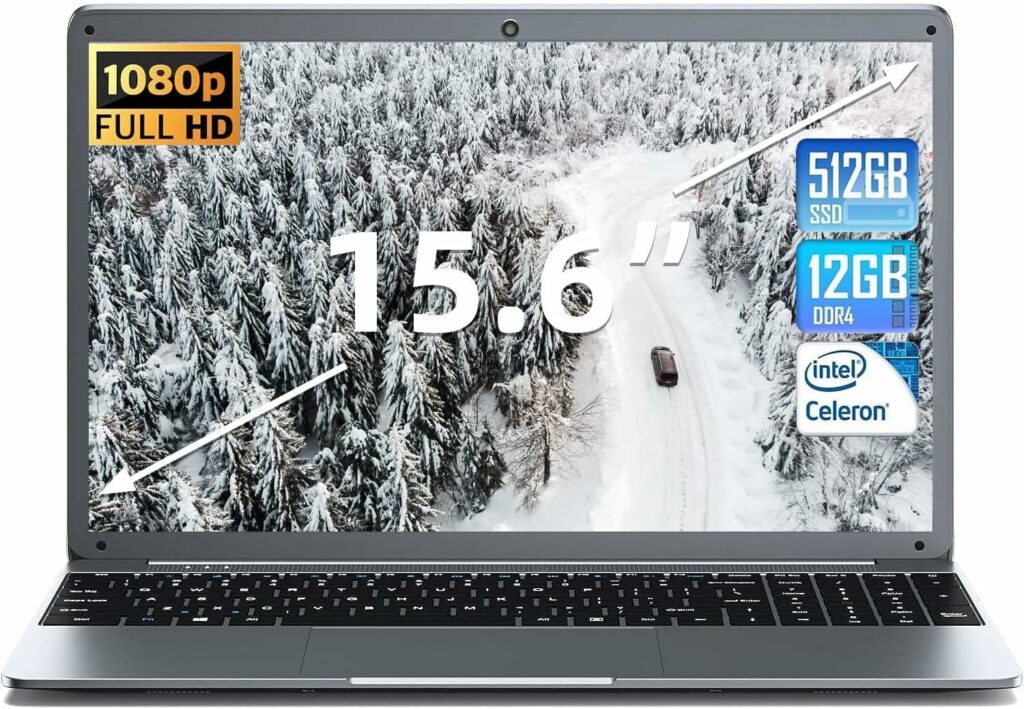 Featuring 8GB RAM and 256GB SSD storage, the SGIN 17.3-inch laptop ensures swift file handling and efficient software loading. Expandable to 512GB, it supports versatile connectivity with WiFi 5.0, Bluetooth 4.2, and multiple ports. The 17-inch IPS display with FHD resolution delivers vibrant colors and sharp text. Powered by an Intel Celeron Quad Core J4105, it runs applications seamlessly with noiseless heat dissipation. The 8000mAh battery sustains all-day activities, providing up to 8 hours of travel-friendly usage. Experience high-quality visuals and reliable performance with an SGIN laptop.
Conclusion
In conclusion, SGIN laptops present an economical option for users with basic computing needs, making them suitable for students and everyday tasks. Affordability, portability, and SSD speed are standout features, while limitations include processing power constraints and brand recognition challenges. SGIN is not recommended for gaming or resource-intensive applications. Despite limited model ranges and potential compatibility issues with Windows 11, the laptops offer unique designs and user-friendly interfaces. For those on a tight budget seeking a reliable, functional laptop for daily use, SGIN is a viable choice. However, for more demanding tasks or gaming, alternative brands may be more suitable.
FAQs
What is the warranty on an SGIN computer?
SGIN typically offers a limited hardware warranty covering defects in materials and workmanship. The specific duration and additional services may vary, so it's crucial to check the terms for each model.
Is SGIN a good computer?
SGIN laptops, known for their innovation and affordability, can be a good choice based on individual requirements. Reading reviews, considering specifications, and weighing the pros and cons will help determine if SGIN aligns with your needs.