Whatever the specs your laptops have, without a good battery, you won't be able to enjoy them. Literally all gadgets, their backbone is the battery. Nothing works without it, not even the fastest device with a bad battery could make sense. Two most important things to think of when getting laptops are if the specification serves your purpose and if the battery will let the specification fulfill its duty in the long run.
Battery capacity is measured in mAh and this is directly proportional to its size. The duration of usage however differs across all boards. Battery usage time is not always constant, however, some devices offer resistance mechanisms. The apple company doesn't overload their phones or laptops with irrelevant inbuilt features, but only important ones, that work well in the long run.
The variation of the laptop mAh strength isn't that common in laptops, as they mostly use Windows OS. With this, we can mostly focus on the mAh and the battery "preservation mechanism" like in MacBooks. For the year 2023, thinking of getting laptops for any purpose at all(gaming schooling, working, Design, video editing, etc…) here are laptops in each of these categories with good battery life.
1. Samsung Galaxy Book 2 Pro
A hybrid 2-in-1 laptop/tablet that Samsung released in 2021. It has a 13.3-inch AMOLED touchscreen display with a 1920 x 1080 pixel resolution and is powered by an Intel Core i5 or i7 processor from the 11th generation, along with up to 16GB of Memory and up to 1TB of storage.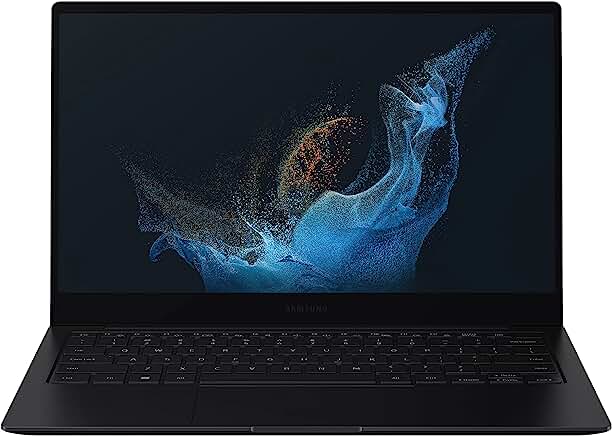 The Galaxy Book Pro 360 has a battery life of up to 20 hours, according to Samsung. This is due to its powerful 63Wh battery and 11th-generation Intel processor. Of course, how you use the gadget will affect how long the battery lasts. The battery will likely discharge more quickly if you work on intensive things like video editing or gaming. Unlike if you're just browsing the web or working on paperwork.
On the other hand, the Galaxy Book2 Pro 360 lasted 12hrs on the Tom's Guide battery life test. This is a very rare hour duration in laptop batteries, and it involves using the laptop to browse the internet while connected to Wi-Fi and with the screen's brightness set to 150 nits.
Related: Best 2-in1 laptops in 2023.
2. LG Gram 17
The Gram 17 (2022) 80Wh battery provides great all-day endurance with slightly over 20 hours of battery life, providing more than enough power to carry you through a full day of work without bringing a charger with you.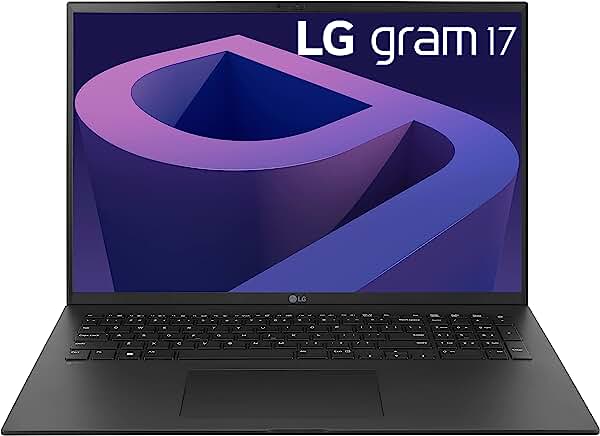 It is an improvement over the 2021 Gram 17, most likely as a result of the 12th Generation Intel processor's increased efficiency. If you play a 720p YouTube video with the energy saver turned off, the brightness and volume are both set to 50%.
The LG gram 17's battery life is extremely good, lasting approximately 11 hours and 33 minutes. Also, the 65W USB-C charger that came with the laptop charges completely in under two hours.
3. Macbook Pro M2
With various impressive specs and battery upgrades included, it was released in 2022. The 100Wh lithium battery in the MacBook 2022 Pro with the most recent M2 chip is said to last 20 hours on a full charge. But, this is also only a little bit longer than the results of the other reality tests, which came in at 19 hours and 39 minutes.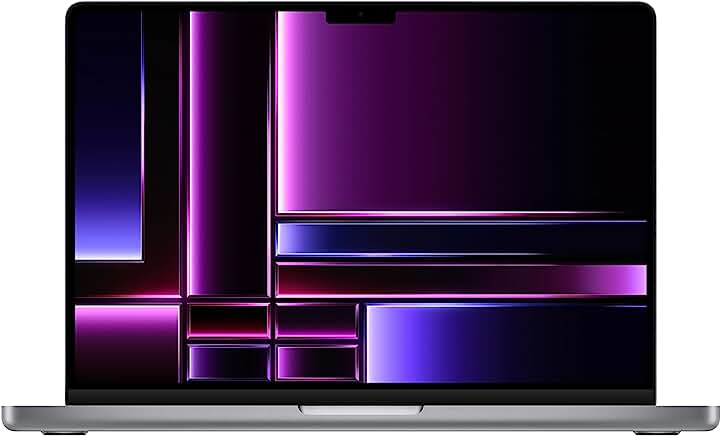 Related: Best MacBook Alternatives in 2023.
The 14-inch MacBook Pro offers 18 hours of video playback on a single charge and 17 hours on 200 nits brightness with battery saver, compared to the M2 16-inch MacBook Pro's 22 hours of video playback. A 14-inch and 16-inch M2 Pro online browsing session at 150 nits of brightness lasted 14 hours and 2 minutes and 15 hours, respectively.
See Also: M2 Macbook Pro and Air: What you should Know.
4. Acer Chromebook 514
The Acer Chromebook 514 has a stronger battery than any other Chromebook at the moment, with up to 15 hours of rated use and 65W fast-charging compatibility. The Chromebook 514 shockingly lasted 14 hours and 8 minutes on a single charge, which comes quite close to the stated hours, in the Laptop Mag battery test, which involves the laptops web surfing over Wi-Fi at 150 nits of brightness until it dies. All these are at a very affordable price and with one of the best battery life in the Chromebook world.
Related: Laptops vs Chromebook: Definition and differences.
This Chromebook truly has the longest battery life as of March 2023; the usual Chromebook lasts roughly 9 or 10 hours. The Acer Chromebook 514 boasts excellent battery life in addition to a straightforward, appealing design, respectable performance, and most of all, a low price.
5. HP Spectre x360
One of the main selling aspects of the HP Spectre x360 is its long-lasting battery. The battery life of the smartphone can change based on the settings and usage habits. The Spectre x360 can reportedly last up to 12–14 hours on a single charge, which is rather outstanding, according to HP.
Independent tests, however, reveal that the battery lasts between 8 and 12 hours when playing back, browsing the web, and doing prolonged work.
The Spectre x360 not only has a long battery life but also enables fast charging, which can charge the battery up to 50% in just 30 minutes, just like MacBooks.
6. HP Dragonfly Pro
The HP Elite Dragonfly Pro comes equipped with a solid-state drive (SSD), up to 16GB of Memory, and an 11th-generation Intel Core processor which makes it faster than most HP laptops. It also features a 13.3-inch display with thin bezels, giving it sleek and modern crips display, look with the angular display. Heavy features and lightweight body that enhance portability, weighing just under 2.5 pounds.
See Also: Best HP laptops for 2023
The battery life of this beast is advertised to last up to 24.5 hours on a single charge, according to HP. However, the battery life of the HP Elite Dragonfly Pro has been shown to last between 10 and 14 hours on average in multiple evaluations and benchmark tests. According to Tom's guild tests, on web surfing at 150 nits, the battery drained from a full charge in 12 hours and 25 minutes, which surpassed the 8:43 premium laptops average,
7. Dell XPS 13
Depending on the setup and usage habits, the Dell XPS 13's battery life can change. Dell, meanwhile, asserts that the XPS 13 has a battery life of up to 14 hours on a single charge. This goes across many of the XPS 13 models which improve across all models.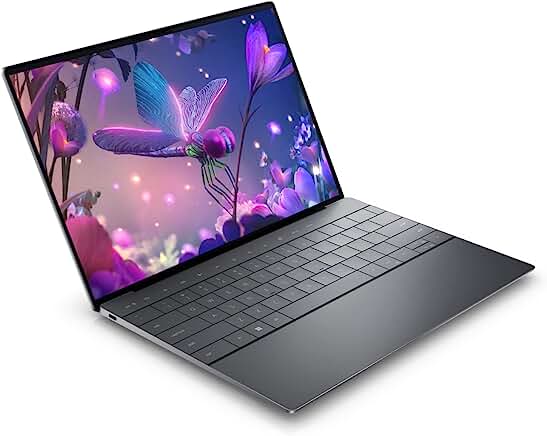 See Also: Dell vs HP: which is better?
The Dell XPS 13's battery life varies in practical situations depending on several variables such as screen brightness, application use, and power settings. The Dell XPS 13's battery life ranges from 8 to 14 hours, with the majority of configurations averaging about 10 to 12 hours of use, according to numerous reviews and benchmark studies.
 8. Asus Zenbook OLED
It often has a solid-state drive (SSD) for storage, an 11th-generation Intel Core processor, and up to 16GB of RAM. Also, it sports a 14-inch OLED display with slim bezels that gives it a contemporary appearance and offers an immersive viewing experience. According to Asus, the battery life of the smartphone is up to 13 hours on a single charge.
Related: Best and Reliable Laptop Brands to go in 2023
According to numerous evaluations and benchmark testing, the Asus ZenBook OLED's battery life typically lasts between 9 and 12 hours in real-world situations. This covers activities like web browsing, watching videos, and using productivity tools. Even with an OLED display, high-end laptops like this still have a respectable battery life.