Network Services Omaha
Top Rated, Proven, and Trusted by over 25,000 Customers!
4.8 stars | 4712 Reviews
▷ Same Day Service
▷ Free Onsite Estimate
▷ Discount Pricing Structure
▷ Money Back Guarantee
Request Estimate
Need Network Services in Omaha, NE?
Call TickTockTech today for your free, same day, onsite estimate!
Pioneering Network Services in Omaha
In an era where connectivity is the backbone of businesses and households, a robust network is paramount. TickTockTech – Computer Repair Omaha leads the way with innovative network services that empower you to stay connected and efficient in an ever-evolving digital landscape.
Unleash the Power of Your Network
Your network is more than just cables and routers; it's the lifeblood of your digital existence. We understand this and offer a comprehensive network service in Omaha tailored to your unique requirements.
Cutting-Edge Solutions
Our commitment to innovation sets us apart. Our local network expert in Omaha leverages the latest advancements in networking technology to provide you with cutting-edge solutions that elevate your connectivity experience. Our services include:
Network Design and Optimization: We don't believe in one-size-fits-all solutions. Our experts will work closely with you to design a network infrastructure that meets your needs. Whether you require a small home network or a complex business setup, we've got you covered.
Wireless Network Setup: A robust Wi-Fi network is essential in an increasingly wireless world. We specialize in setting up and optimizing wireless networks for seamless connectivity across all your devices.
Network Security: Protecting your network from cyber threats is non-negotiable. TickTockTech – Computer Repair Omaha implements state-of-the-art security measures to safeguard your data and devices from potential breaches.
Network Troubleshooting and Maintenance: Is your network experiencing slowdowns or disruptions? Our Omaha network services technicians will diagnose and resolve issues promptly, minimizing downtime.
On-Site Network Services
We believe in making network services convenient for you. TickTockTech – Computer Repair Omaha offers on-site network services, bringing our expertise to your doorstep. No need to dismantle your network or haul equipment to a repair shop – we come to you.
Responsive and Reliable
Our dedication to responsive and reliable network services sets us apart. We understand that network issues can disrupt your daily life or business operations. That's why we offer:
Prompt Service: We prioritize quick response times to ensure your network runs smoothly as soon as possible.
Emergency Services: Network emergencies can strike at any time. Our technicians are available around the clock to address urgent issues and minimize disruptions.
Transparent Pricing: You'll receive transparent pricing with no hidden fees, so you know exactly what to expect.
Your Trusted Network Partner
We are more than just a network service provider; we're your trusted partner in Omaha's digital landscape. Our mission is to empower you with innovative network solutions that enhance your connectivity, productivity, and security.
Experience the future of professional network services in Omaha with us. Contact us today, and let's collaborate to unlock the full potential of your network. Stay ahead of the curve with the network services pioneers in Omaha – we're here to ensure your digital world stays connected and secure.
Celebrating 28 years in Omaha, NE
Call today (402) 671-7298
Technicians are standing by!
Celebrating 28 years in Omaha, NE
Call today (402) 671-7298
Technicians are standing by!
Network Services Omaha
Built from the ground up in America, we've serviced Omaha, NE for over 28 years. ▷$22 Computer Tuneup ▷100% Repair Guarantee ▷28 Years In Omaha. Our technicians live in Omaha and provide Network Services with you in your home. Network Services Omaha – Call today for your free, onsite estimate!
TickTockTech Services
TickTockTech Network Services include a FREE onsite estimate for home network service in Omaha. We have been in the here for more than 28 years with thousands of happy customers. If you need virus/malware removal, network service, wireless security solutions, data retrieval remedies, or creating strategic technology plans, we strive to deliver same day service with our discount pricing structure. We provide both residential and commercial network services for customers in Omaha, NE and throughout America.
Frequently Asked Questions
How quickly can I expect a technician to arrive for on-site network service in Omaha?
We understand the urgency of network issues. We strive to provide same-day or next-day service for network-related problems in Omaha. Our team will work with you to schedule a convenient appointment time.

Can you help with both wired and wireless network setups?
Absolutely! TickTockTech – Computer Repair Omaha's network experts are well-versed in configuring and troubleshooting both wired and wireless networks in Omaha. Whether you need a new network installed or an existing one repaired, we have you covered.

What security measures do you recommend for my network in Omaha?
Our network experts can assess your specific situation and recommend tailored security solutions. This may include setting up firewalls, implementing encryption, securing your wireless network, and regularly updating software and firmware to protect against threats.

Can you help with network upgrades and expansions in Omaha?
Certainly! Whether you're looking to upgrade or expand your network infrastructure to accommodate more devices or users, our Omaha team can assist with planning, implementation, and optimization to ensure a seamless transition.

What should I do if I suspect my network has been compromised in Omaha?
Acting quickly is crucial if you suspect a network breach or security issue. Contact us immediately, and our Omaha technicians will assess the situation, identify vulnerabilities, and take steps to secure your network, including data recovery if necessary.

Do you offer network maintenance plans in Omaha?
Yes, TickTockTech – Computer Repair Omaha provides network maintenance plans in Omaha to keep your network running smoothly. These plans include regular check-ups, software updates, and proactive troubleshooting to prevent potential issues.

What clients in Omaha are saying:
4.8 stars | 4712 Reviews
May I say, I have used TickTockTech several times over the last few years, and I have always had EXCELLENT service. My tech was particularly efficient and helpful.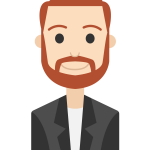 Thank you so much! I was really happy with my technician- he was very kind.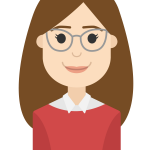 Your tech's fast, effective service was much appreciated. I will likely use your service again.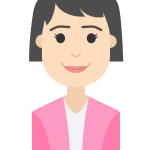 Thank you so much! My technician was fantastic in getting us back up and running. He got the work done as quick as he could and has so much knowledge. We will keep your information on hand. Thanks again!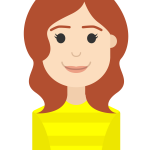 Thank you — your tech was great. Would and will pass along your information to others.
Network Services in Omaha with Everyday English
Everyday English Please!
TickTockTech technicians speak everyday English; NOT GeekSpeak. Your TickTockTech technician will explain to you in everyday English how your computer "broke," what needs to be done to "fix" it and what can be done so it won't "break" again. By being in the "know," you'll enjoy complete control of the entire repair process from beginning to end.
Call TickTockTech today for your free, same day, no obligation, onsite estimate!
Latest from Our Blog
The best of technology, smart homes, network services, cyber security, and more!
Call TickTockTech today for your free, same day, no obligation, onsite estimate!