Are you on a hurry trying to print something, suddenly your printer decides to fail? You have that slow printer for years, and now it decided to break? Things like this happens every day and it sucks. Did you call around already to see how much does it cost to fix it? Yeah, we know, it cost more than getting a new faster and better one. That is why we decide to help you and review the best printers for you!
Inkjet VS Laserjet
When buying a new printer looking on the web you found some terms like "Inkjet" and "Laserjet". Basically, what that means is the type of ink that those printers use. Each of them has their pros and cons. Depending on what are you going to use the printer for is the model you should get. Let us break it down for you.
Inkjet
These printers use liquid ink, the initial cost it is reliable. You can get one for as low as $100. The image quality is one of the strengths points they are most used for picture or color printing. These are perfect for students, homework or casual printing. They work perfectly with a great variety of types of papers. Unfortunately, the ink cost it is one thing to consider. If you are looking to high volume print this will not be a good option for you. Also, ink cartridge tent to dry quickly.
Laserjet
Compare to Inkjet printers, Laserjet use powder base ink such as toner. These cartridges are way cheaper than liquid ones. High volume capacity, 30 prints per minute average. Fine quality for document printing. Although, the initial price can be high due the low ink cost. You are limited to print only on paper and the image quality it will be low. This kind of printers are perfect for office environments where you need to print a lot every day.
Reviews on Inkjet printers
Canon PIXMA TR8520 (Economy)
Called the home office printer that is powerful and compact. This printer will work perfectly with your offices, home and school needs. From documents and reports to homework and family photos. The TR8520 has you cover. With 5 individual Ink System. Auto 2 Side printing, memory card slot and more. Wireless connection capability to print from your smartphone, tablet or computer. Fax and scan with just a few taps on the 4.3" Touchscreen. Feel free to use aftermarket cartridges and save a little bit of money. Print speed approximately, black 15 ipm (images per minute) and color 10 imp. Copy speed up to 19 seconds on color. Maximum document size (A4 / Letter). Wi-Fi capability (2.4/5.0 GHz)
https://www.youtube.com/watch?v=b7qGfw-nNqU
Amazon: https://amzn.to/37gfABV
HP Officejet Pro 9025 (Regular use)
The revolutionary smart printer that saves up to 50% on ink. Fast printing for its category, up to 39 ppm (pages per minute) on black (DRAFT) and up to 20 ppm on color. It has a build in 2.7" display for ease of use. Mobile printing capability. USB 2.0, Ethernet and Wi-Fi connection. Up to 99 copies maximum. Black and color fax capability (4 sec per page) up to 100 pages. One-year warranty. Ideal for small business, artwork, school and small offices. https://www.youtube.com/watch?v=dx_U-X_80U8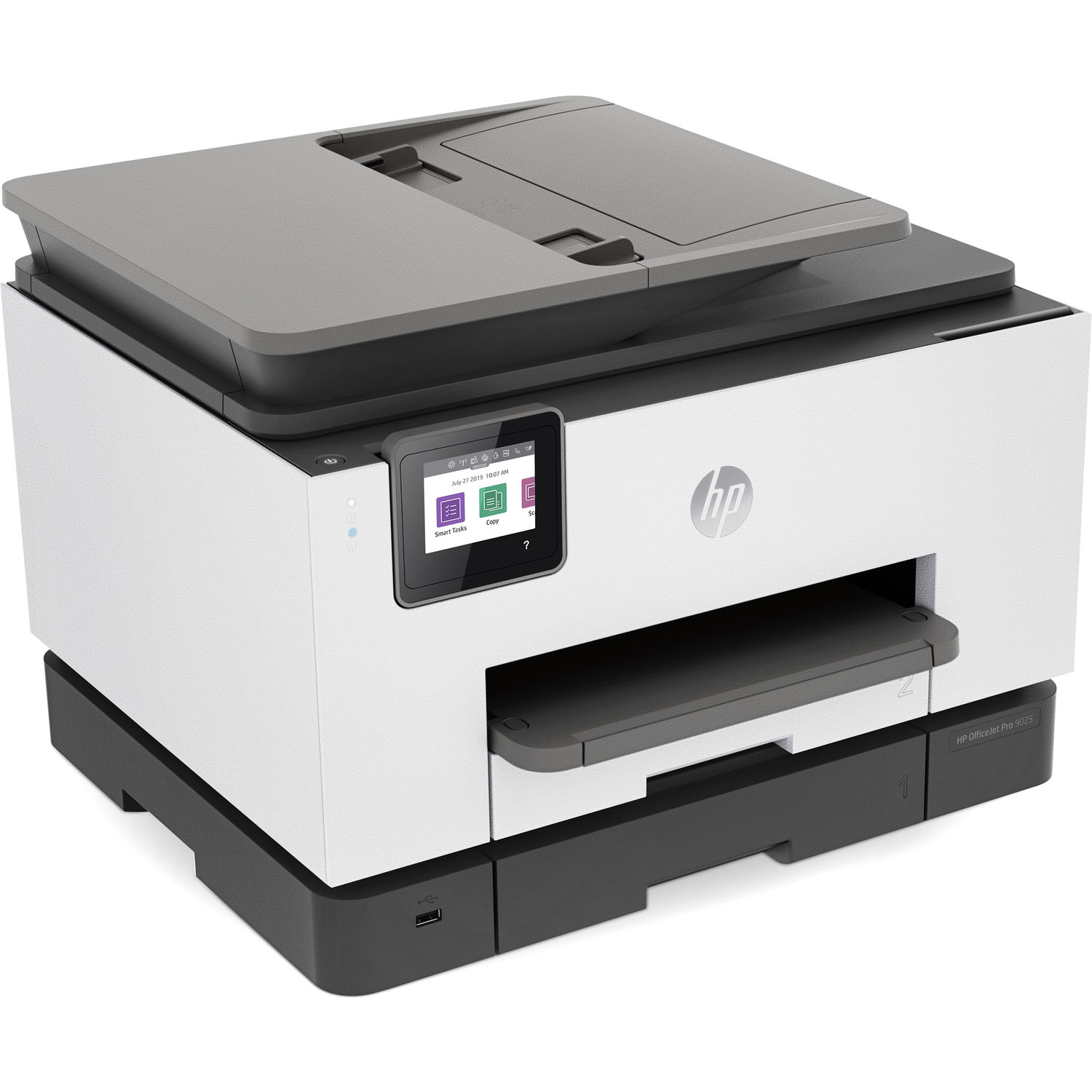 Amazon: https://amzn.to/3kaU05n
Epson EcoTank ET-4760 (High end / Heavy use)
The cartridge-Free printer that will make you save up to 90 percent on ink. Each replacement ink bottle includes enough in to print up to 7,500/6,000 pages (BK/CLR). This printer also offers a 2.4" color touchscreen. Wired and wireless connectivity. 250-sheet paper trade and voice command printing. A big office is the perfect place to have one of these printers. You can use different kind of paper and you will keep the high image quality. Print speed on black 15 ppm (pages per minute) and 8 ppm on color. Automatic double side printing, Windows and Mac compatibility. https://www.youtube.com/watch?v=8FYXWA_dQBA
Amazon: https://amzn.to/31f6cuk
Reviews on Laserjet printers
Lexmark C3224dw (Economy)
Small, dependable and secure is this Lexmark C3224 color printer. The perfect Small-Medium Workgroup printer to do the job. Wireless and Ethernet connectivity for easy printing from anywhere. 24 ppm for color and black printing speed on letter size. Standard double side printing capability up to 13 spm. 11.1 seconds to print the fist page. Print resolution of 2400 x 600 dpi (dots per inch). Paper types supported such as card stock, envelopes, glossy paper, plain paper and paper labels. Supported on Windows, Linux and Mac. Price of cartridges $64.99 for black and $74.99 for color. Ideally for small office, home office or school use. https://www.youtube.com/watch?v=ATgrA39Ur30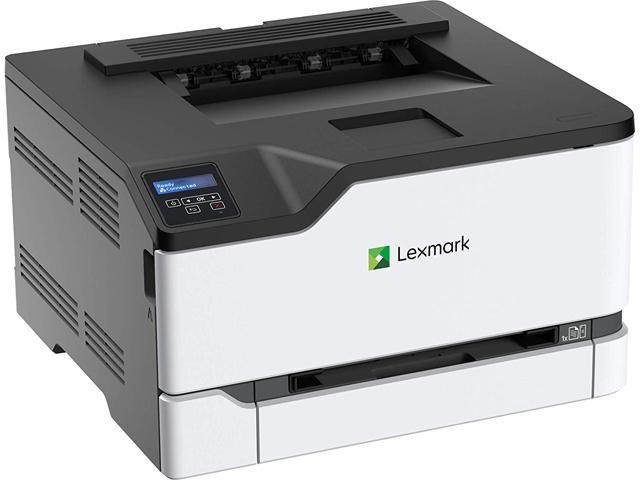 Amazon: https://amzn.to/2TcjSC6
Canon ImageCLASS MF445dw (Regular use)
Ideally for small-medium businesses, balances speed performance and minimal maintenance. A 5" color touchscreen with smartphone-like usability. Scan, copy, print and fax with USB, Wi-Fi, Ethernet and Wi-Fi Direct connectivity. Works with any windows operating system and Mac OS X. Up to 40 ppm on Letter size and 32 ppm Legal. 5.3 seconds to print the first page. Automatic double-sided printing, from USB, AirPrint or from google cloud print. Up to 999 copies, 50 sheets paper feeder capacity. Toner cartridges capacity, up to 3,100 pages on Black Standard and 10,000 on Black High Capacity. https://www.youtube.com/watch?v=k0ibIwMDF8g
Amazon: https://amzn.to/3m6d2KW
HP Color Laserjet Pro Multifunction M479fdn (High end / Heavy use)
This printer is designed to small work teams in larger companies simplifying workflows and reduce costs. Simply designed to uncomplicate your day with the 4.3" touchscreen display. Scan files directly to Microsoft, SharePoint, email, USB and network folders. Print from any device, virtually anywhere to any HP printer securely through the cloud. Up to 28 ppm on black and color. First page as fast as 9.3 seconds for black and 10.9 seconds for color. Op to 50,000 pages of monthly duty cycle. Pages per cartridge from ~2,400 to ~6,000 for Black, Cyan, Yellow and Magenta. Compatible with Windows and Mac OS operating systems. Automatic double printing. Paper types supported such as bond, brochure, glossy, photo, plain, recycled, rough, postcard, labels and envelopes.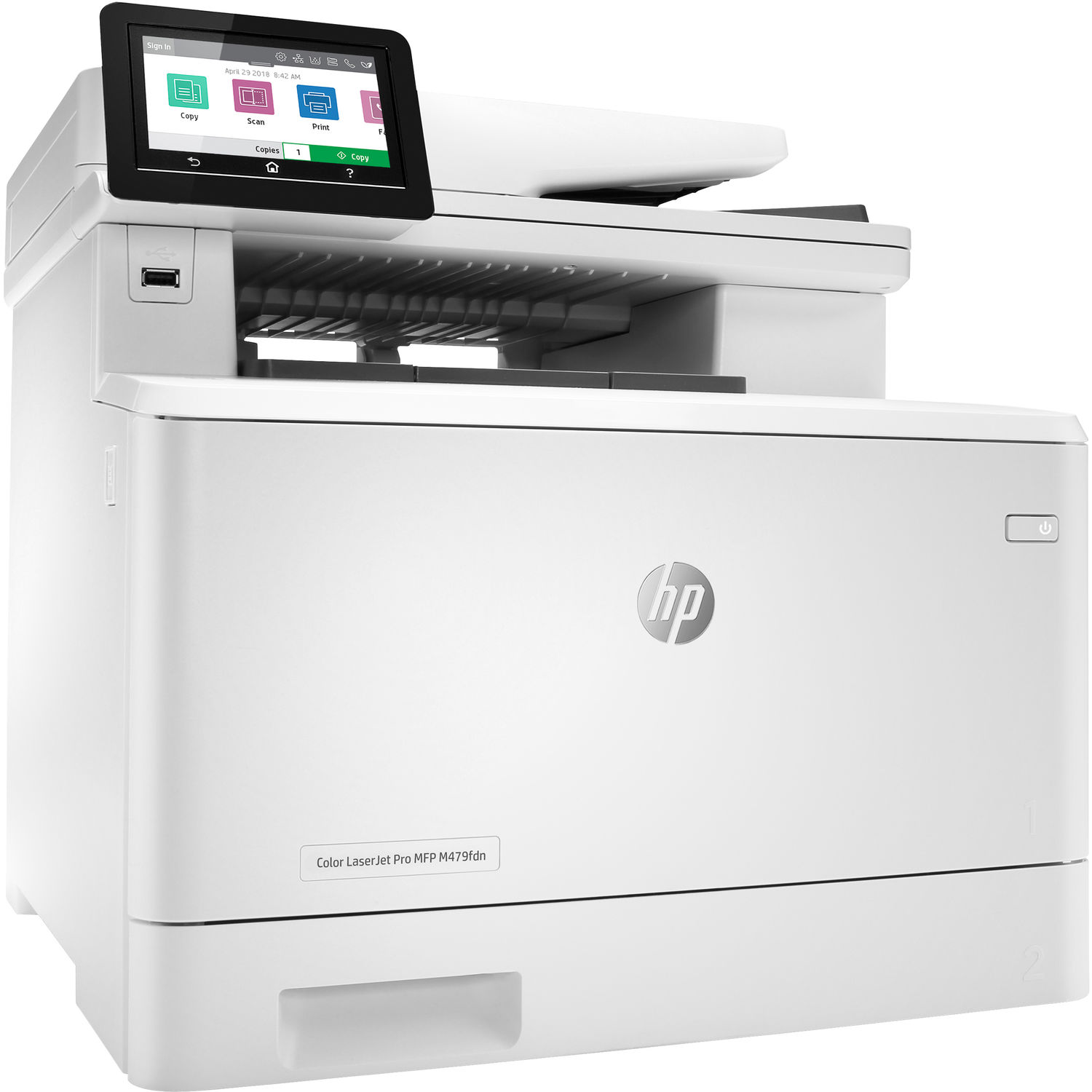 Amazon: https://amzn.to/3nokZfd
We hope this review and some of these videos help you to get the perfect printer for you. We left you with the links for the products so you can have them deliver to your house. For any questions, free onsite estimates, a FREE $25 dollar coupon discount and schedule an appointment visit: https://ticktocktech.com