It seems like every year it gets hotter and hotter; the temperature rises and sometimes having Air Conditioned it's not enough. We don't want to have a heatstroke, therefore, it's very important to be hydrated and as cool as we can. We'll show you some of the best gadgets to keep you cool during the summer.
Cooling towel (SYOURSELF)
Parable, easy to use, and in a variety of colors for everyone. This amazing Cooling Towel gives you an instant cooling effect, UV protection and super absorbent. Add water, rinse it, snap it and wear it anywhere you like.  
Drinking and Misting Bottle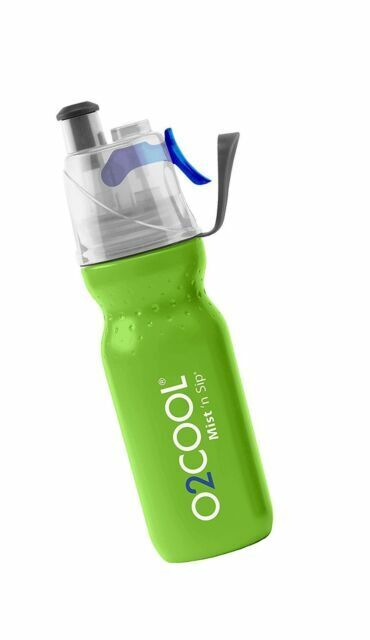 Keep you cool while you keep yourself hydrated, O2COOL Mist 'N Sip is a 20oz bottle that will keep your water cool and will give you a refreshing mist. Made from aluminum insulated very resistant to drops and light scratches. Ideally to runners, take it to the gym and some sports.
Necklace Fan
With only 0.46lb of weight this SkyGenius rechargeable hand free fan is the best option to keep you cool everywhere. Comes in black and white made of silicone and designed as a headphone it makes it easy to bend and handle to the perfect angle. With a build-in 2000mAH battery 2-3 hours fast charging, battery life about 3-6 hours.
Cooling Memory Foam Pillow
Unique design that helps the air flow and ventilation through the pillow helping to disperse body heat. Sleeping comfortable and soft memory foam will allow you to align your spine, reduce aches and pain. The COOLING BLUE pillow also includes a very soft zipper-removable case for easy machine-washing.
Dog Cooling Vest
Your dog also deserves to be cool every time, this awesome vest comes in a lot of different sizes for every kind of dog. Heat reflective and soft light weight are some of the promising features that will provide comfort to your dog. To use it just soak it in cold water, wring it out and put the cooling vest on your dog.
— You might also be interested in this article: Earth Day: 5 best gadgets to save the planet