Most smart homes are unique for two common features which are smart gestures and voice command ability. It's not new that smart devices work with other artificial intelligence elements. This gives easy operation via command-and-control features, where you speak to the AI assistant and get things done. Though AI devices can only execute programmed commands on them from their manufacturer. Some of these smart home devices have specific AI assistance in their work. While some AI companies like google specifically create their smart home devices which are integrated with each other and can be controlled via the home hub device.  
However, there are many other smart home devices that work with google, apple, and amazon echo. To control smart devices on your apple iPhone or iPad, you will have to use the apple home app. Controlling all of your smart home gadgets on all of your Apple devices is made simpler with the revamped Home app. It safeguards your personal information and is secure. The new Home app also maximizes the functionality of your smart home when set up as the ultimate home hub with the HomePod mini or Apple TV. Here are 10 different smart home kits that work with the apple home.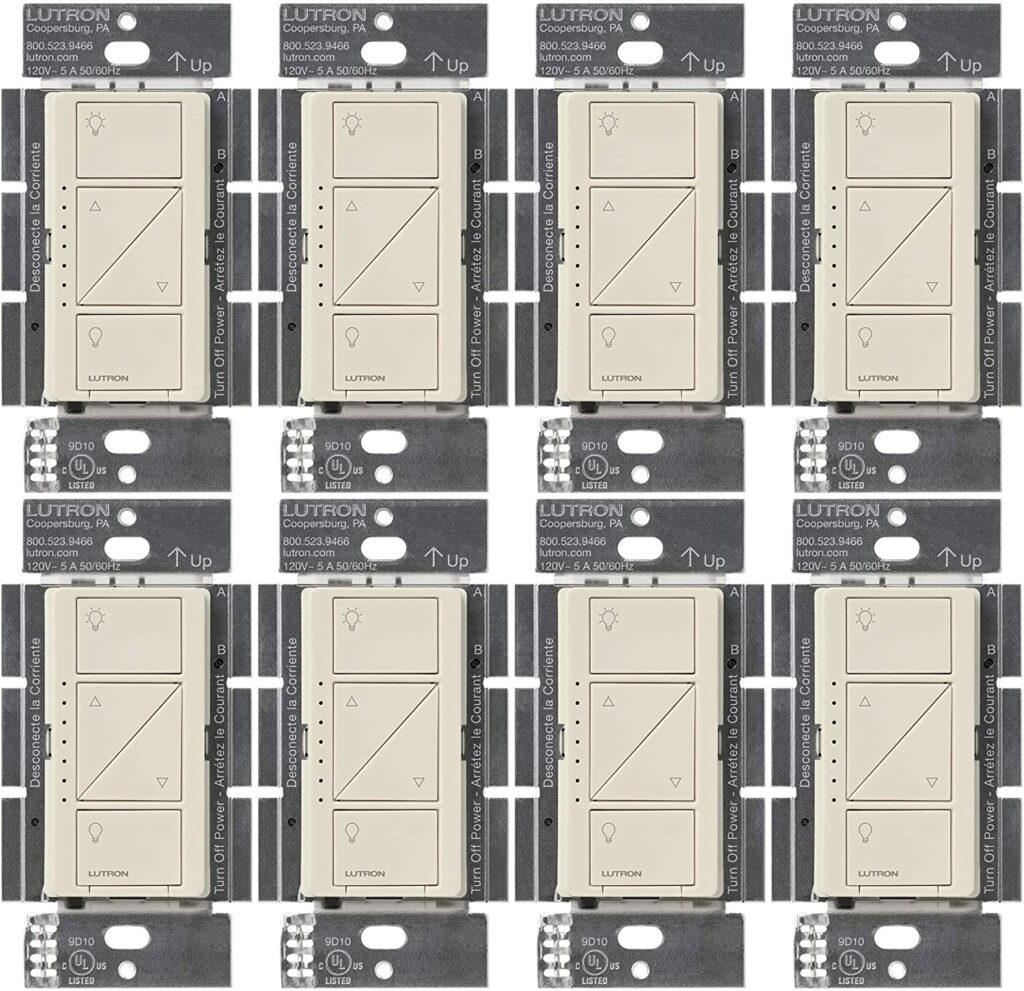 Using this gadget, you can program your lights to change automatically with the seasons so that you always return home to a well-lit house. It allows you to turn your lights on and off at random to make it appear that you're at home when you're not (smart bridge, L-BDG2-WH, required). Many lights can be controlled simultaneously by a single caseta smart switch, including your existing bulbs. The free Lutron app, your voice, or from the wall can all be used to control bulbs. Additionally, you may program lights to change at specific periods or start scenarios with a single button press. Leading smart home gadgets including Alexa, Apple HomeKit, Google Assistant, Ring, Serena blinds, and Sonos are all compatible with the device.
A gadget that monitors energy and runtime consumption while intelligent scheduling calculates utility expenses. Using the geofencing feature, it prevents your house from using too much energy and adjusts the temperature between hot and cold as necessary. Of course, they don't function independently; the Kono Smart Thermostat uses a C-wire connection to operate with furnaces (air, gas, oil, and electric) and A/C systems. You can use Google Assistant, Apple HomeKit, and Amazon Alexa to manage the thermostat using the cloud.
1080P HD indoor plug-in smart security camera for the house with motion detection and two-way audio, available day and night. Even when you are not at home, you will be able to see, hear, and chat to people using your smartphone.
The use of sensors allows the device to detect motion or to create bespoke motion detection zones for sensor proximity. By plugging in the camera, setting it up for wifi, and using the home app or blink mini app to navigate, you can set everything up on your own. When Alexa is connected, you may use your voice to activate live view, operate your camera, and more.
an alarm camera Designed specifically for Apple HomeKit, the home app allows viewing across all of your Apple devices. Circle View is a user-friendly, motion-activated home security camera that is wall-mounted and has an IP64-rated, weatherproof casing. a 180° field-of-view video camera with 1080p HD technology is included, ensuring that every detail is captured. Day and night vision with infrared night vision that can see clearly up to 15 feet away in the dark. You can see greater detail in videos with high contrast thanks to its sensor's wide dynamic range capability.
5. Eve Door and Window Contact Sensor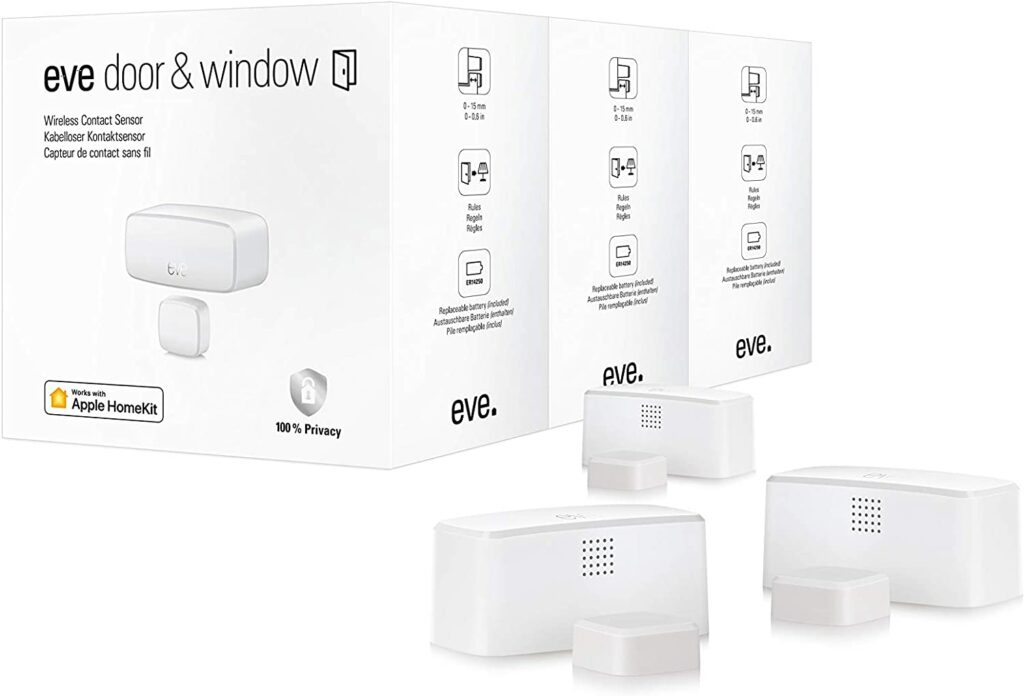 With an Apple HomeKit-enabled security sensor smart device, you can easily check the status of your home's vital doors and windows by asking Siri or using your iPhone or iPad. You may also see comprehensive details about your house and quickly see what occurred at a specific moment.
The home hub (HomePod mini, HomePod, or Apple TV) can be used to receive notifications when anything outfitted with Eve Door & Window is accessed. Additionally, you may automate your house so that it will automatically light up when you enter and even specify that it is "after sunset."
You may definitely issue a command as to when to start and stop operations when using a smart plugin. Utilize Siri, Google Assistant, or Amazon Alexa to voice-command your smart wifi plug. No hub is needed.
Additionally, you may create a plan that will automatically turn on and off any household appliances as needed, even if there is a brief offline period. It only supports 2.4 GHz safe WiFi networks and is compatible with the Apple Home app or your phone.
a reliable 2.4GHz Wi-Fi network and a remote controllable smart WiFi lightbulb. enables Siri voice commands to easily turn on, off, dim, or brighten your smart LED light. Additionally, you may operate it from anywhere by using the Meross app (with internet access). With the multicolored bulbs, you may do a variety of tasks, including setting the ideal lighting for any occasion. Set the brightness and change the hue to any RGB value between warm and cool white (2700K–6500K). Additionally, you may program a smart command to automatically switch on and off your smart light based on your routine. Support for sunrise and sunset modes.