Mouse used to be popular with desktop devices, but that changed as people got the benefit in a laptop. Definitely, laptops are to make the whole computer appliance smaller and more portable instead of them being detached. Instead of the detached CPU, keyboard, monitor, and gaming mouse separation, we have in desktops, all are attached and connected internally together in a laptop. This makes the one of the best miniaturizations of a tech gadget in history after the mobile phone of course.
However, some people appreciate the old ways of having them detached and separated and find it more comfortable. Even while using a laptop, some people, especially tech bros still do appreciate using a mouse, external keyboard. Used instead of the laptop's inbuilt keyboard and trackpad. Also, tech and game bros who use the additional monitor to their laptops for a larger screen, are fans of using external mice and keyboards. In gaming (why people use the mouse in gaming). In the gaming bros category? Here is a list of the best gaming mouse to up your gaming experience in 2023.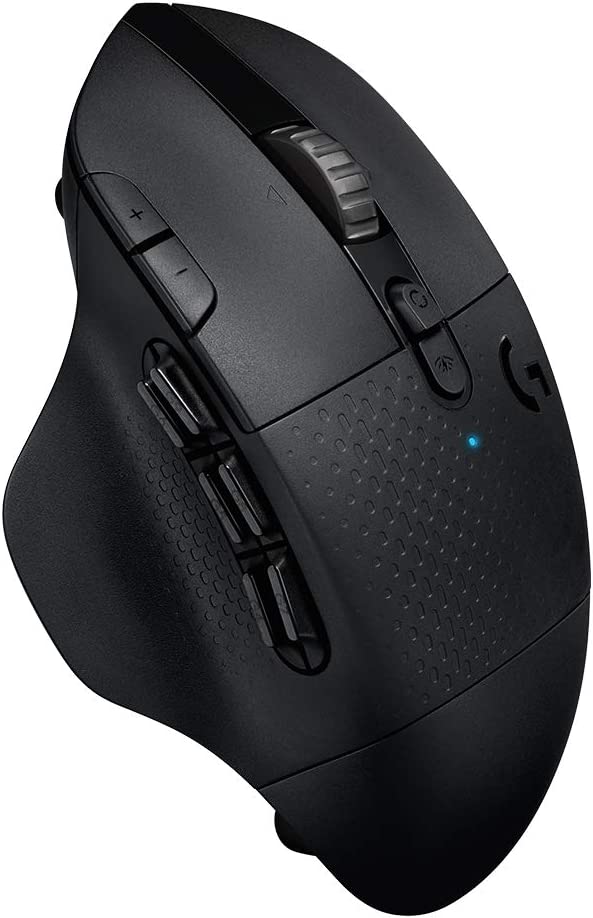 This device features 6 thumb buttons that can be fully customized using G HUB software. It allows for switching between Bluetooth and ultra-fast 1 ms LIGHTSPEED wireless technology. The Hero 25K sensor can be upgraded for free through G HUB software. This offers 1:1 tracking, 400+ ips, and a sensitivity range of 100-25,600 dpi with no smoothing, filtering, or acceleration. It can last up to 240 hours in LIGHTSPEED mode or 5 months in Bluetooth mode.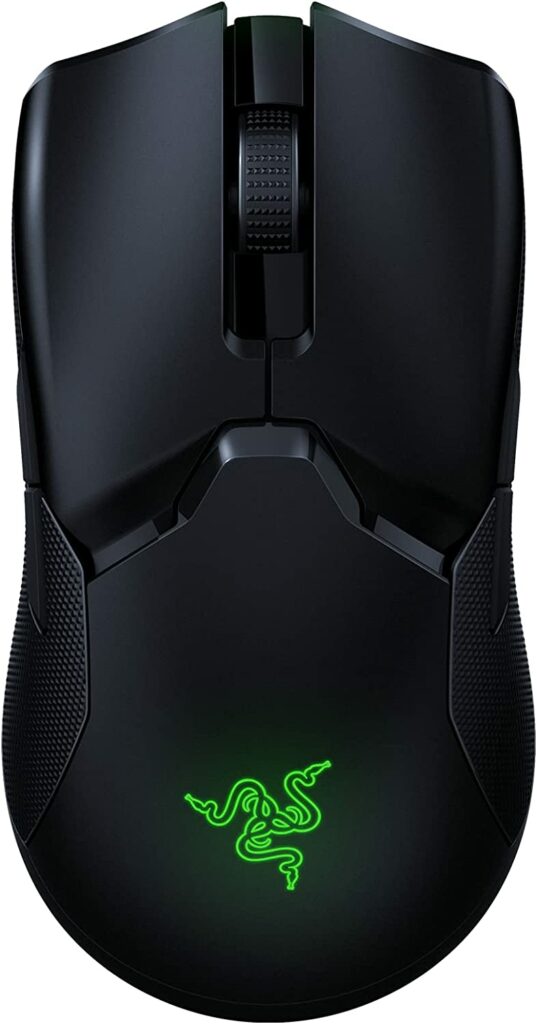 The Razer Viper Ultimate is a wireless esports gaming mouse that utilizes Razer HyperSpeed technology for low latency and interference reduction. It is the lightest, zero-compromise wireless gaming mouse at 74g, and features a 20K DPI optical sensor. The new Razer optical mouse switches use light beam-based actuation for quick button presses. It is designed for both left and right-handed users with programmable buttons on both sides. With 8 programmable buttons that can be configured and assigned complex macro functions through Razer Synapse 3. With a max speed of 650 IPS, it is 25% quicker than competing wireless mice.
The gaming mouse features Dual Sensor 2-Dimension Array Technology which consists an optical sensor. It uses a USB2.0 High-Speed 32-bit Arm Cortex-M33 core microprocessor, that supports a native 8K Hz report rate. This is eight times faster than the standard 1KHz of competing gaming mice for faster response time and precise movement. Has 5 customizable onboard profiles with on-the-fly DPI settings that allow you to take your mouse anywhere. It also has 3-zone RGB Lighting customizable via the, a lightweight ambidextrous body, and a flexible paracord USB cable.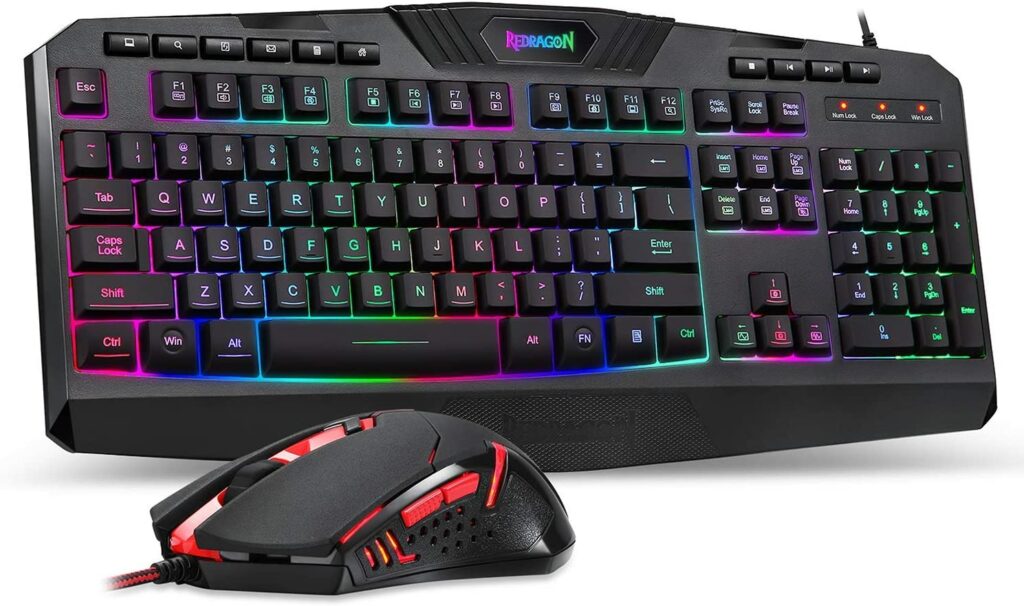 The Redragon RGB Backlit Computer Gaming Keyboard and RGB Backlit Gaming Mouse is an all-in-one PC gamer value kit that includes 7 different RGB lighting modes, 4 backlight brightness levels, and adjustable breathing speed. The keyboard has an ergonomic design, built-in wrist rest, and is spill-resistant. It has 25 conflict-free keys and 10 dedicated multimedia keys. The included gaming mouse has 3200 DPI and 5 programmable buttons for precision and durability.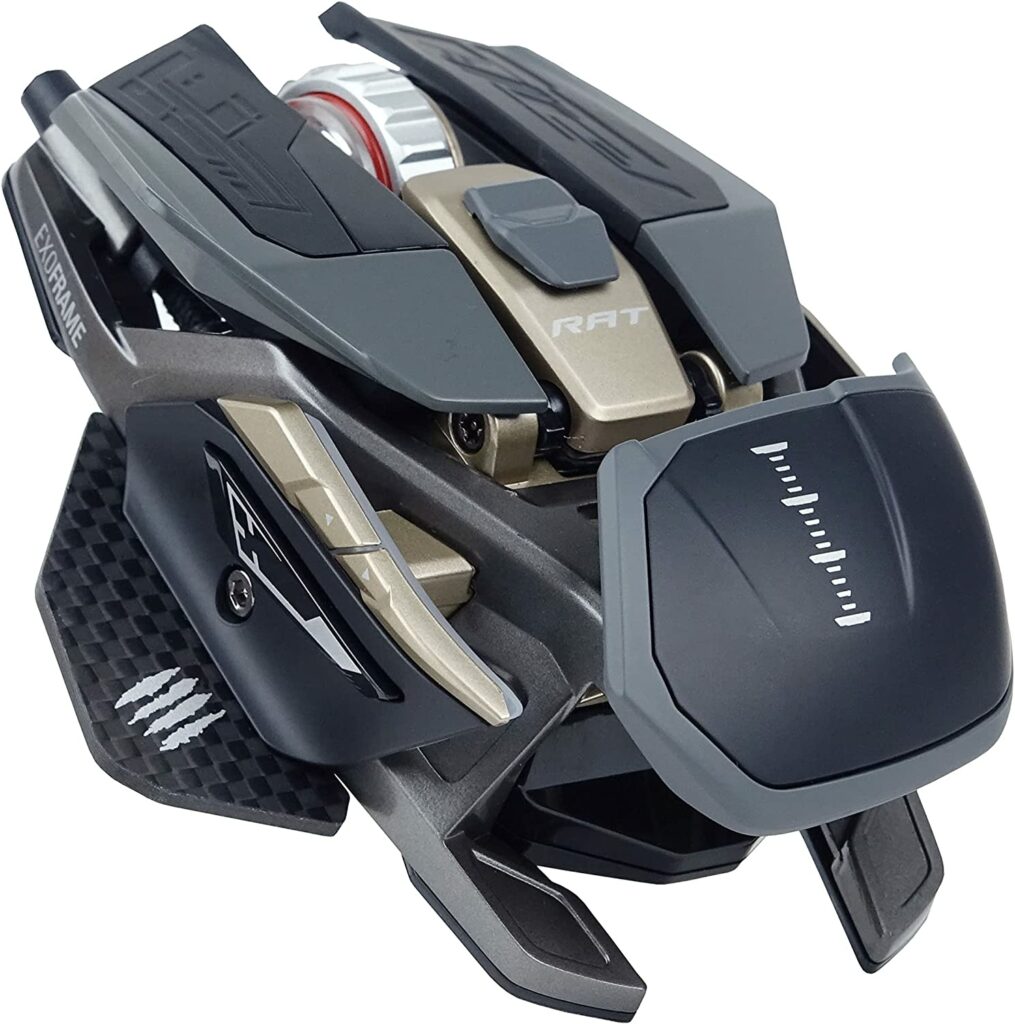 The exclusive, limited edition precision-engineered gaming mouse features matte gold detailing, carbon fiber thumb rests, titanium screw fittings, and a super-hydrophobic coating. It has adjustable DPI up to 16000, a PIXART PMW3389 sensor, and industry-leading OMRON switches with a 50 million click lifetime. The mouse has multi-button functionality, a customizable scroll wheel, and interchangeable support parts that can be easily swapped out to suit your playing style and needs using the included tool. The F.L.U.X. software allows for the customization of settings, the creation of unlimited user profiles, and program buttons, and the customization of lighting with 3 RGB LED zones and up to 16.8 million colors.
The gaming mouse uses 2.4GHz transmission technology for a reliable and precise connection up to 50ft. It has a high response rate for near-instantaneous responses and zero delays during gameplay. The mouse has 5 adjustable DPI levels (800/1600/3000/5000/10000) and 7 different LED light colors. It also supports macro editing and has 6 programmable buttons through driver software. The driver is compatible with Windows only and can be downloaded from the manufacturer's website.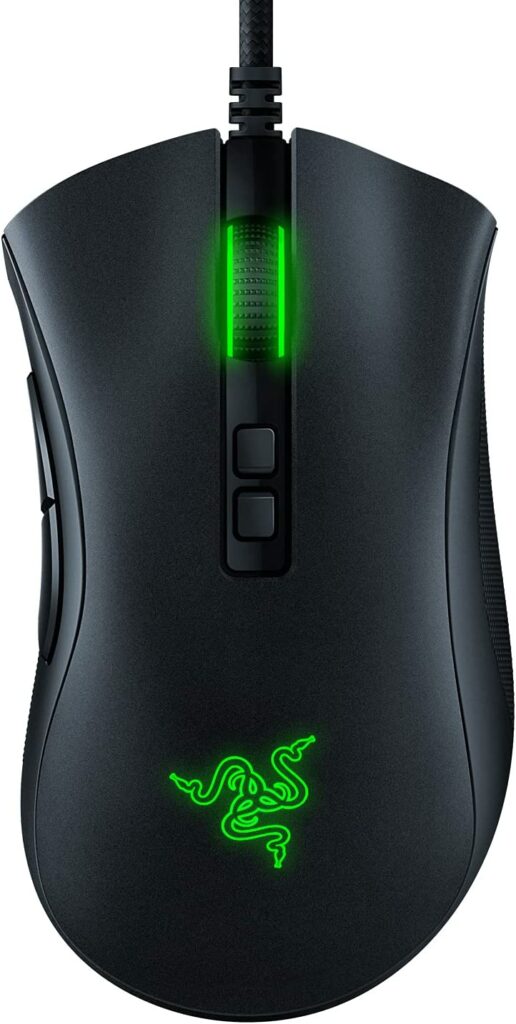 The gaming mouse has an auto-calibration feature that reduces cursor drift from lift-off and landing for industry-leading precision. It uses Razer Optical Switches with 70M click durability and is 3x faster than traditional mechanical switches. The mouse has customizable Chroma RGB lighting with 16.8 million colors and syncs with gameplay and other Razer Chroma-enabled peripherals and Philips Hue products. The mouse has 8 programmable buttons that can be remapped and assigned complex macro functions through the Razer Synapse 3 software. Additionally, the Razer Speedflex cables eliminate the need for mouse bungees, reducing weight and drag for improved control.
The Logitech G gaming mouse features exclusive ultra-fast wireless technology used by professional gamers in competitions worldwide. It has a Hero 25K sensor that can be upgraded through a software update from G HUB, which is free to all players. The sensor provides 1:1 tracking, 400 plus ips, and 100 – 25,600 max dpi sensitivity with zero smoothing, filtering, or acceleration. Additionally, it has a customizable weight and balance tuning with up to six removable weights and Lightsync RGB technology with 16.8 million color options, that can synchronize with gameplay and create personal RGB animations.