I dread this time of year. While I love the holidays, with this season comes months of bitter cold weather. And I'm allergic to the cold. I'm not just trying to emphasize how much I hate cold weather. I have an actual allergy to cold temps. It's a real thing, google it. When the weather drops below freezing and I'm not properly bundled up, I swell up like a balloon and break out in itchy, ugly hives all over my body. And it's treated with allergy medicine like Benadryl. Needless to say, I'm all about staying warm. These 12 tech items are really cool, modern ways to keep you warm, and you better believe my Christmas list just got 12 items longer!
12. Bluetooth Beanie
This beanie can connect to any Bluetooth enabled device to play your favorite tunes and keep you warm at the same time. It boasts only 1 hour of charging for 6-8 hours of playing time, 5.0 Bluetooth for clearer sound and better volume, some noise canceling ability, easy pairing to your device, and a built in microphone for calls. And at $16 on Amazon, it's a no-brainer Christmas gift for your teen or impulse buy for yourself.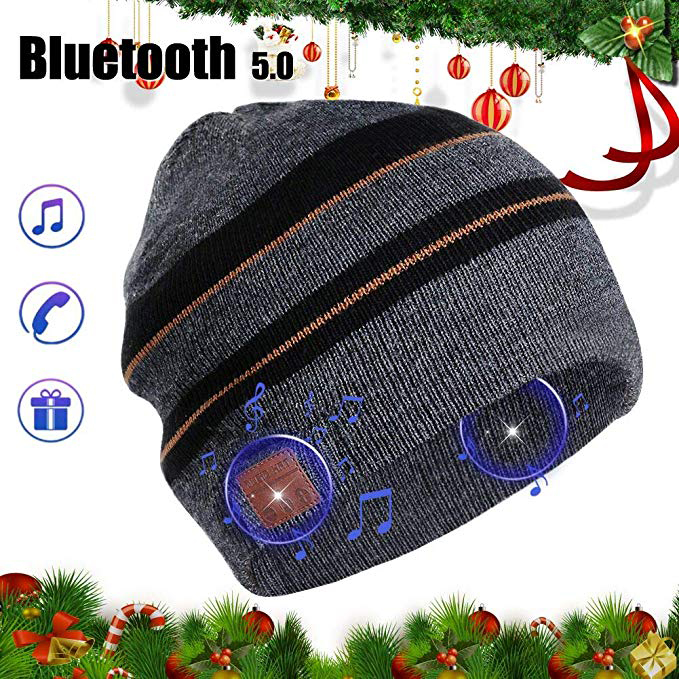 Find it here: https://amzn.to/35yYmfc
11. Digitsole Smart Heating Insoles
Digitsole is a French based company whose flagship product is basically a Fitbit you put in your shoes. Their warm series devices have many of the same functions but also can heat your feet to keep you warm. Connect them to your phone, and then slip the insoles into the shoes of your choice. From there, you can warm your feet up to 114 degrees, and track yours steps, distance, and calories burned. They're super lightweight too. With their hefty price tag of $200, they are definitely a splurge.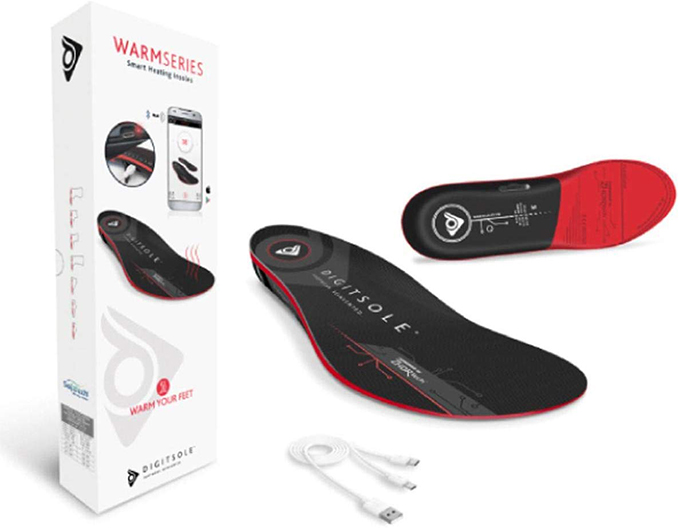 Find it here :https://amzn.to/36Pe86b
10. Ember Travel Mug
A hot beverage is the quickest way to warm up, and this smart mug will maintain your chosen ideal temperature! It holds 12 oz of liquid, and will maintain its temperature for up to 3 hours (or all day if it's sitting on the charging coaster, which is included.) It's got a digital temperature display on the outside of the mug, as well as a control panel to change your temperature right on the side of the mug (or you can do it in the app, where you can also save preferred settings for different beverages.) It's not dishwasher safe, which is a pretty big downside considering it's $179.95 price tag. Just another great product to keep you warm this winter.
Get it here: https://amzn.to/2PxgVes
9. Dryguy Force Dry
This heating device is designed to dry shoes, boots, gloves, or really any other garments, in about an hour. Just stick your wet clothing on one of the 4 drying towers, and turn it on. It's super safe and dries your clothes quickly. Because it quickly removes moisture, it reduces the growth of bacteria and fungus that cause odor, which is a big plus! This would be great to have during athletic seasons. Goodbye stinky soccer cleats! The Dryguy also boasts that it won't shrink, warp, or harm delicate garments or liners! It's a pretty convenient device, especially for its $80 price tag.
Get it here: https://amzn.to/34BCWgx
8. Valuerays Heated Mouse
This heated mouse is perfect for people who are always complaining about cold hands due to things like poor circulation, arthritis, or working in a cold office space or warehouse. There are disclaimers in the description that "it is a novelty-priced item not to be compared with a high-priced computer mouse used for highly sensitive software engineering, drafting and design." But it is an average working mouse, with the added bonus of a built-in heater (and palm acupuncture points, if you're into that kind of thing.)  It may not be top of the line, but for $24.95 it would make a great Christmas gift!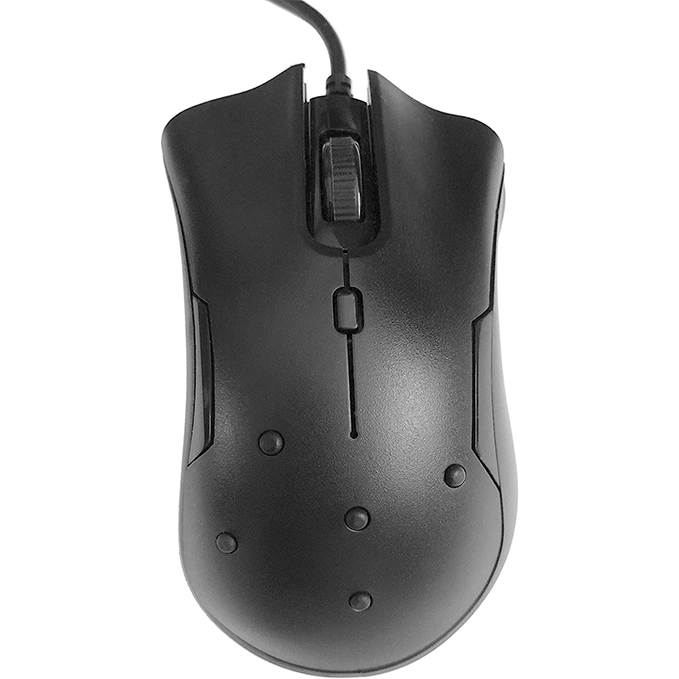 Find it here: https://amzn.to/2YZWz0r
—You might also be interested in this article: Sharenting
7. Touch Screen Gloves
If you don't own a pair of touch screen gloves, do you even live in the 21st century? Don't take your gloves off every time you need to use your phone. Just get some touch screen gloves and you're good to go. They come in a huge variety of price points, styles, and materials. Find them on Amazon, or basically anywhere else you shop.
Find it here: https://amzn.to/2Pxoamu
6. BedJet 3
This glorified fan has excellent reviews and promises to help the user sleep better. It blows hot or cold air under your comforter to help keep you toasty warm or cool and sweat free (depending on what you need and your settings.) Bedjet 3 connects to your devices too, so you can control it from your phone. It also has dual zone chambers, so you and your partner can sleep in totally different temperatures! This one is pricey, at $379, so do more research than this single paragraph.
Find it here: https://amzn.to/2S28pWr
5. Mocolo Rechargeable Hand warmers
This reusable hand warmer is eco-friendly and very safe to use. It's made from high-tech, air-craft grade aluminum and wont scald your hands. These hand warmers have 4 heat settings (ranging from 95-131 degrees F), and heats rapidly, hitting full heat on both sides within 3 seconds! It has a large battery capacity, charges quickly, and can be used as a phone charger too. It also includes a button that shows you how much charge is left. It's $25.99 and comes in 3 colors. It would be a great gift for the people in your life, to keep them warm this winter!
Find it here: https://amzn.to/36JV09r
4. Woo Warmer
This device is a floor heater designed to go under a carpet or rug. Ideal for people who sit in cold cubicles at work, for cold bathroom floors, basements, floors where babies and toddlers play, or any room that doesn't have good central heat. The Woo Warmer has to be plugged into the wall (meaning that you do have a cord sticking out from under your rug, if that's something that would bother you.) It has an auto shutoff after 6 hours for safety. Woo warmers emits no carbon dioxide fumes, and makes no noise. It heats up to 46 degrees C (115 degrees F). The Woo Warmer starts at $118 for the small bathroom rug size, and goes up to $250 for a large area rug size
Find it here: https://amzn.to/2Pv8nVo
3. Nest
This is one you probably have heard about, but if you haven't already invested in a Nest you're missing out. This smart thermostat allows homeowners to adjust their house temperature from their phones. But it also tracks your activity and will automatically turn off while you're gone to save you money and energy. And because it keeps track of your preferences, it will also watch the weather and adjust accordingly to make sure you're comfortable. We especially love the Nest when we go on vacation, because we can warm the house back up (in the winter, or cool it back down in the summer), on our way home, so the temperature is comfortable when we get home.
Find it here: https://amzn.to/36OQI0O

2. Embr Wave Bracelet
This bracelet isn't just cool because it gets the song America the Beautiful stuck in your head every time you think about it ("O beautiful for spacious skies, For amber waves of grain" No? Just me? Okay, moving on.) It's also cool because it's a wearable warming and cooling device, that has the ability to make you feel warmer or cooler in just 3 minutes with the click of a button. Embr uses its unique technology on the sensitive skin on your wrist to trigger a natural response in your body to make you feel more comfortable. It has 16 different levels and modes to help you feel as comfortable as possible. I can't help but think this device would be a game changer for those going through menopause. It's a bit pricey, at $399, but some of your loved ones might choose this over an Apple Watch.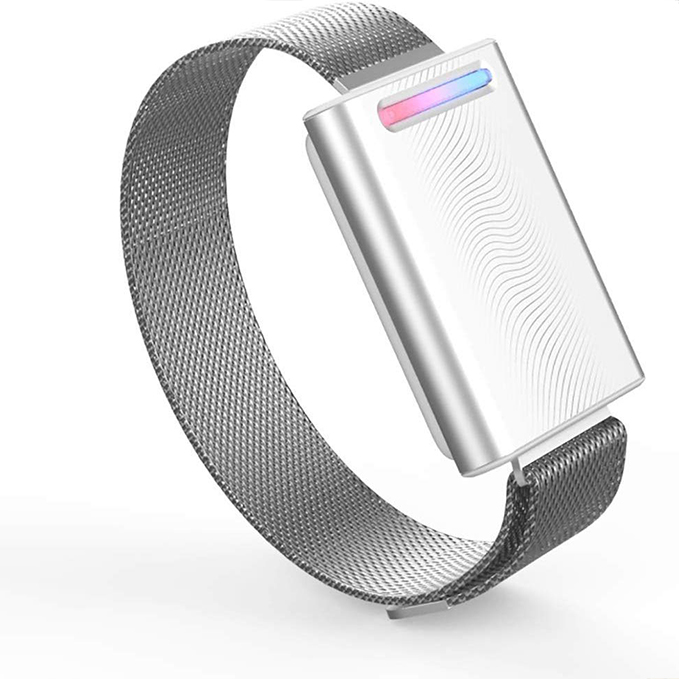 Find it here: https://amzn.to/2sDKt0G
1. Jacquard by Google
This last product only warms you up because it's an actual jacket. But the newly redesigned Levi Trucker Jacket with Jacquard by Google is pretty cool. Jacquard is a relatively new smart material that has been built into this jacket with the intention to keep you "connected, not distracted." Videos show people using the jacket to do things like answer the phone to their Airpods, get weather and traffic reports, trigger their phone to take pictures, and more, simply by swiping and tapping the sleeve of their jacket, and without ever actually holding their phone. Priced between $200-$250 depending on the style, the jacket is cool, but definitely not a necessity.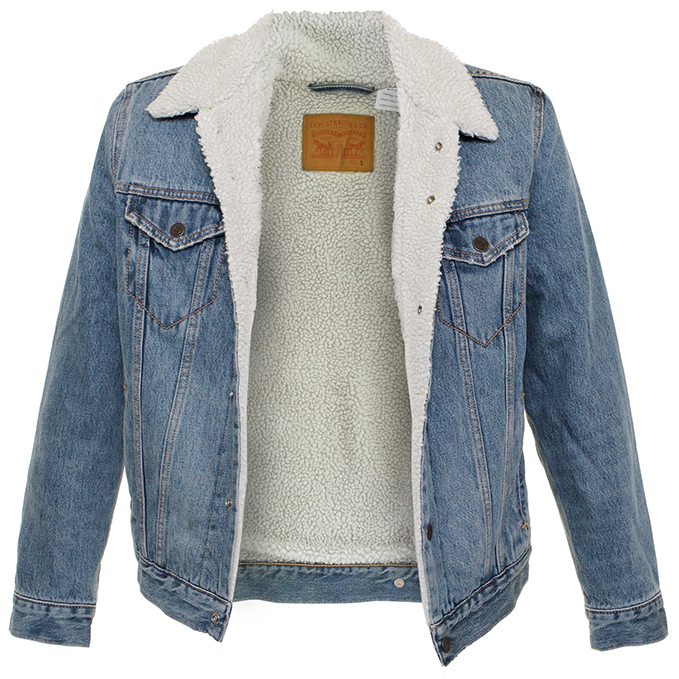 Find it here: https://www.levi.com/US/en_US/search/jacquard