This year's much-awaited Worldwide Developers Conference proved to be a resounding success. Unveiling their highly anticipated mixed reality headset during the event's keynote, Apple confirmed the speculations circulating for months. Stealing the limelight at the event was Apple's Vision Pro headset, but the tech giant also delivered a flurry of exciting news, spanning both hardware and software developments. Here are the 10 biggest announcements for developers and consumers from the WWDC 2023.
Related: iPhone 14 Plus Review
Apple WWDC 2023 Highlights
#1 Apple Reveals its Vision Pro Mixed Reality Headset
At long last, Apple has unveiled the Vision Pro headset—an innovative device that seamlessly blends the matrix of virtual reality (VR) and augmented reality (AR). This groundbreaking technology not only immerses the wearer in captivating digital experiences. But it also manages to bridge the real and digital world for both the user and those in their vicinity. When interacting with the headset, there are three primary methods: using your eyes, hands, and voice.
Apple demonstrated how to look at a search field to navigate the UI and speak to input text, making the process seamless. Additionally, you can pinch your fingers together to select items or flick them upward to scroll through a window smoothly.
The Eyesight
Through its primary interface, the Vision Pro headset overlays apps onto the wearer's view of the real world. Apple also integrates an innovative feature called EyeSight. The Eyesight feature enables those nearby to observe the wearer's eyes via an external display on the MR headset.
The M2 and R1 processors
Two powerful chips drive the device's impressive capabilities: the M2 processor, known for its exceptional performance, and the newly introduced R1 chip, specifically designed for seamless real-time sensor processing.
Outlook and design
Apple has incorporated a sleek design in the Vision Pro, featuring a single glass strip on the front of the device. Complementing this elegant design is a convenient digital crown that allows users to effortlessly transition between augmented reality (AR) and virtual reality (VR) experiences at their discretion.
It also boasts integrated speakers that provide remarkable spatial audio support. Furthermore, users can enjoy extended usage with an external battery pack, offering up to two hours of uninterrupted operation on a single charge. With a staggering price tag of $3,499, the Vision Pro is undeniably a premium investment. However, eager consumers will have to exercise patience, as this highly anticipated device is scheduled for release early next year.
---
#2 visionOS Apple's new dedicated VR Operating System
Apple's Vision Pro revelation comes in tandem with the unveiling of visionOS, the purpose-built operating system that will drive the functionalities of the upcoming revolutionary mixed reality headset. With a strong emphasis on spatial computing, Apple assures users that visionOS has been meticulously crafted from scratch to deliver an exceptional mixed reality experience.
Through the visionOS, the headset can effortlessly overlay virtual apps and icons onto the physical world. It is what allows users to navigate the system via eye tracking, hand gestures, and voice commands. As part of visionOS, Apple is introducing a fresh App Store dedicated to Vision Pro apps, providing users with a wide range of downloadable experiences.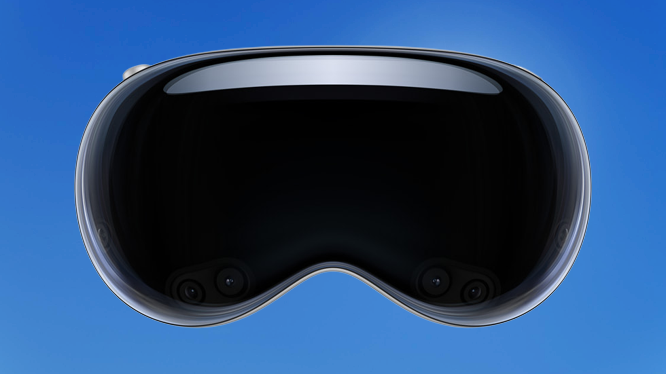 Notably, the Vision Pro can also run an extensive library of familiar iPhone and iPad apps, numbering in the hundreds of thousands, according to Apple's announcement. Introducing a new operating system signifies a significant milestone for Apple, not to mention an exciting opportunity for developers. With the release of this new headset, there is bound to be a surge of app developers aiming to harness the platform's potential, eagerly striving to create the next groundbreaking sensation in mixed-reality applications.
---
#3 First-of-a-kind 15-inch MacBook Air
The 15-inch MacBook Air unveiling at the WWDC is almost as notable as the Vision Pro headset. The ultraportable, light, and thin MacBook Air product line that we all know and love has just gotten a new member — the 15-inch MacBook Air. It features a 15.3-inch display screen, about 2.3 inches bigger than the standard 13-inch display that is the trademark of the MacBook Air product series. This makes the new MacBook Apple's biggest consumer laptop to date.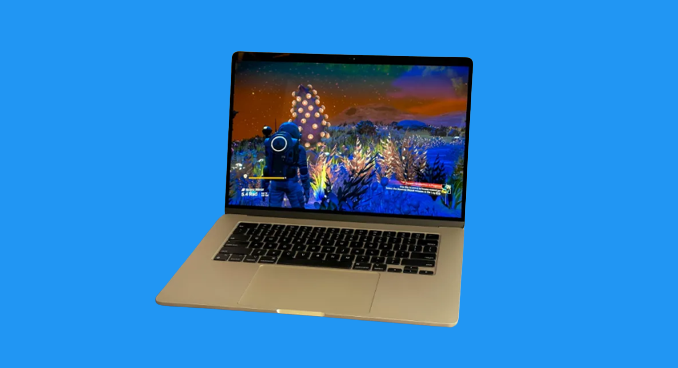 Unsurprisingly, Apple proudly dubs it the "thinnest 15-inch laptop to date," impressively weighing only 3.3 pounds. As previously speculated, the 15-inch Mac keeps the M2 chip from last year, translating to an 8-core CPU and 10-core GPU. Configurable memory options extend to 24GB, while storage can be expanded to 2TB. Like its 13-inch counterpart, the Air is equipped with two thunderbolt/USB-C ports and features the convenience of a MagSafe charger. Apple is boldly claiming to deliver up to 18 hours of battery life on a single charge. Additionally, in line with the Air's lineage, the absence of an onboard fan ensures a "silent design," as Apple aptly describes it. The 15-inch Air is already available for preorder starting at $1,299. Shipping and delivery begin next week.
---
#4 The Mac Studio and Mac Pro Get M2 Ultra Chip Upgrades
Mac Studio and Pro are getting Apple Silicon-powered processor upgrades.
The Mac Studio
Also included in Apple's slew of announcements at the WWDC is the Mac Studio — the Apple compact yet highly capable desktop computer — product update. As part of this refresh, Apple is introducing updated Silicon to the Mac Studio, replacing the previous M1 Max and M1 Ultra chips with the more powerful M2 Max and M2 Ultra variants. Existing Mac Studio owners will find the form factor familiar, as it retains a similar appearance to the Mac Mini but with a taller profile, approximately three times the height of a Mac Mini. The key differentiating factor lies in the enhanced performance of the new chip.
Processor and memory
Apple guarantees a significant 20% leap in performance with the M2 Max compared to its predecessor, the M1 Max. Furthermore, Apple is introducing the M2 Ultra variant alongside this product launch. Once again, the M2 Ultra showcases remarkable advancements, delivering a notable 20% increase in CPU performance and an impressive 30% GPU performance compared to its predecessor, the M1 Ultra. The neural engine also sees a significant enhancement, with a remarkable 40% increase in speed. Customers can enjoy up to 192GB of unified memory (RAM) with the M2 Ultra configuration.
Connectivity
Regarding connectivity, the new Mac Studio offers enhanced video bandwidth, enabling seamless connection to an 8K display with a high refresh rate. For those with substantial resources, connecting up to six Studio Displays XDR to a single Mac Studio is possible.
The new Mac Studio's starting price is $1,999, and it will be available for purchase starting from June 13th.
The Mac Pro
Apple pleasantly surprised its fans during the WWDC 2023 event by unveiling an all-new Apple Silicon-powered desktop and rack-mounted Mac Pro workstations lineup. This marks the final transition of Apple products away from Intel processors, and the newly unveiled workstation proves to be an absolute powerhouse regarding performance and capabilities.
Processor and memory
Catering to the demands of high-end professionals, the Mac Pro harnesses the incredible power of Apple's cutting-edge M2 Ultra processor. With a formidable 24-core CPU and the potential for up to 76-core GPUs, this workstation achieves a staggering performance boost—up to seven times faster than the initial lineup of the previous Intel-based Mac Pro models.
Thanks to the new processor, the computer boasts an immense RAM capacity, accommodating up to 192GB of unified memory. This substantial increase surpasses the capabilities of the previous M1 Ultra processors. Notably, Apple asserts that the system is well-equipped for training AI models. The same goes for 3D, video, and high-end music studio applications — more processing power is more fun.
Ports and connections
The new computer encompasses all the essential features one would anticipate from a top-of-the-line workstation, including a generous selection of eight Thunderbolt ports and six fourth-generation PCIe slots. While these features may seem unfamiliar to most users, they play a vital role in TV and live event production. Expansion cards serve as indispensable tools for swiftly processing and delivering content at high speeds, catering to the specific needs of these industries.
The Apple Mac Pro comes with a starting price of $6,999. But it is important to note that the final cost can significantly increase depending on the additional customizations and upgrades you choose to incorporate.
---
Related: Apple Pro Display XDR Review
#5 Journaling App that Focuses on Mental Health
Introducing Journal, the latest addition to Apple's iOS app collection. With Journal, you can easily document your thoughts and activities in a structured manner, facilitating regular reflection and record-keeping. Leveraging on-device machine learning, your iPhone intelligently generates personalized prompts and suggestions, sparking inspiration for your writing and enhancing the overall experience of capturing meaningful moments. The app's suggestions are carefully curated using information available on your iPhone, such as your photos, location data, music preferences, workout history, and more. When enabling suggestions, users have full control over what they choose to include in their journal prompts.
On the other end of the spectrum, Journal offers a platform and opportunity for developers to harness its capabilities and integrate prompt suggestions derived from third-party app data. According to Apple, the app offers enhanced security through end-to-end encryption, ensuring the privacy of your logs. Additionally, the app stores your entries locally on your device, granting you complete control over your data.
The anticipated release for Journal is slated for later this year.
---
#6 New iOS 17 Features and Upgrades
Apple unveiled several new features for iOS 17 in addition to the new journaling app.
Namedrop
NameDrop is a convenient AirDrop feature enabling you to effortlessly share your phone number and photos with other iPhone users. Here's a quick overview of how it functions — Bring your iPhones close together, and you have a toggle on the option to exchange your phone number and email address. NameDrop is compatible with both the iPhone and the Apple Watch.
StandBy
SandBy is a new iOS 17 feature that transforms your iPhone's screen into a smart home-like display when placed horizontally while charging. This convenient feature enables your iPhone to showcase important information, such as the time and date, providing a useful glanceable interface. With StandBy, your iPhone can do even more. It serves as a dynamic photo slideshow, showcasing and refreshing your favorite shots regularly. Moreover, StandBy can conveniently turn your iPhone into a calendar when you're at the office, providing quick access to your upcoming events and keeping you organized.
Upgraded autocorrect
Apple has introduced an improved autocorrect feature that utilizes an advanced AI model to enhance the accuracy of its predictions for your next words and phrases. This upgraded autocorrect system gradually personalizes itself by learning your frequently used vocabulary, including even the less polite expressions(swear words).
"Hey" gets dropped for "Hey Siri"
In a surprising move with iOS 17, Apple has eliminated the need for the introductory "hey" in "Hey Siri." When interacting with Apple's intelligent assistant through voice commands, you can now directly communicate without the additional greeting.
---
#7 watchOS 10 to Reintroduce Widgets
Widgets are coming back to the watchOS 10. Apple's keynote announcements at the WWDC indicate as much. By turning the digital crown on your Apple Watch, you can easily browse a range of information, enjoying a quick and convenient overview. Additionally, Apple is introducing a collection of new watch faces and features to track daylight exposure, enhance cycling experiences, and provide valuable trailhead information for hikers.
---
#8 iPadOS 17 New Widget Features and Upgrades
In the upcoming iPadOS 17, Apple introduces interactive widgets that provide convenient access to apps and features directly from the home screen. Furthermore, notable enhancements have been made to the Notes app, which can now detect fields in PDFs. Additionally, users can collaborate in real-time to organize and annotate PDFs, fostering seamless teamwork. iPadOS 17 brings many other updates, including a personalized lock screen similar to the iPhone and the long-awaited inclusion of the Health app.
---
#9 AirPods Get an Upgrade
Apple remembered to include its AirPods product line in its keynote announcements this year. The recent updates to these devices were designed with the user experience in mind. Apple cues the innovative Adaptive Audio feature, seamlessly combining active noise cancellation and transparency modes. This advancement allows you to enjoy noise cancellation while being aware of your surroundings, particularly outdoors.
---
#10 FaceTime is Coming to Apple TV
In an upcoming update, Apple is introducing a FaceTime feature on Apple TV. This exciting feature utilizes the Continuity Camera feature on your iPhone. It allows users to use their iPhone as a convenient webcam alternative during video calls on the Apple TV. Additionally, the innovative Center Stage technology ensures that you remain perfectly framed throughout the conversation, providing a consistently net-positive overall video chatting experience.
FAQs on Apple WWDC 2023
Who runs WWDC?
The annual Worldwide Developers Conference (WWDC) is a highly anticipated information technology event hosted by Apple Inc.
What did Apple announce at WWDC 2023?
On June 5, 2023, Apple's annual developer conference kicked off with a presentation that showcased the Apple Vision Pro headset, new Macs, and more.
Is Apple WWDC free?
Yes. Apple WWDC is free to watch. You can stream the online event on Apple's websites at no cost.
Conclusion: Apple WWDC 2023
Apple's recent announcements and updates encompass a plethora of thrilling features and improvements designed to enhance the user experience. With robust processors, increased memory capacities, and intelligent software features, Apple remains at the forefront of innovation.
As we eagerly anticipate the implementation of these advancements, it is evident that Apple remains dedicated to ensuring user satisfaction and maintaining their position as a technological trailblazer.