Accessibility features are one of iOS's main strengths. This entails connecting and controlling other external devices with your iPhone and other internal features. The WWDC yearly Apple event kicked off for the year 2023, and we have various notable announcements. New software reveals, product reveals, and especially the new Apple vision pro. Every part of the event entails details of different new Apple technologies in both hardware and software. The new iOS 17 has multiple features, though not publicly available. It contains multiple features like new accessibility features, data transfer means, the screen on mode, live emojis, more customizable widgets, and many other features.
Related: Apple WWDC 2023 10 biggest moments and Announcements
iPhone Accessibility feature: What they are.
The iPhone offers a variety of accessibility options to meet your needs for vision, hearing, physical and motor, and educational help. A sizable on-screen menu for managing your iPhone device, the Accessibility Menu has many settings. These functions are intended to improve accessibility for people with disabilities. Gestures, hardware buttons, navigation, and more may all be controlled. By heading to Settings > Accessibility, you can find the four main sections of this menu. General, Vision, Physical & Motor, and Hearing are among the categories.
See Also: Why Is it expensive to repair iPhone screens?
General: an umbrella term for a variety of features, including Guided Access, Siri, the Accessibility Shortcut, and the Per-App Settings.
Vision: features that enhance your vision or provide descriptions of what is displayed on your screen. It provides settings for audio explanation, motion, spoken content, and text and display size.
 Physical and Motor: This consists of tools that let you operate your iPhone physically, vocally, or using switches. Keyboard settings as well as features like Touch, Face ID & Attention, Switch Control, Voice Control, Side Button, and Apple TV Remote
 Hearing: features that will improve your ability to hear your iPhone and/or produce a visual aid to go along with sounds. This covers the options for subtitles, audio/visual, sound recognition, and hearing aids.
---
Major New Accessibility Features in iOS 17
It's no news of the announcement of the Apple iOS17 for selected iPhones, and it of course comes with new supportive features. Focusing on the accessibility features, we have new and helpful features like; Assistive access, live speech, personal voice, Adaptive Audio, Detection mode in magnifier, and new improvements on Siri.
Assistive Access
Assistive Access is a feature specifically designed to cater to the needs of individuals with cognitive disabilities, based on their feedback and the input of their trusted supporters. It focuses on simplifying the user experience by streamlining essential functions and reducing cognitive load.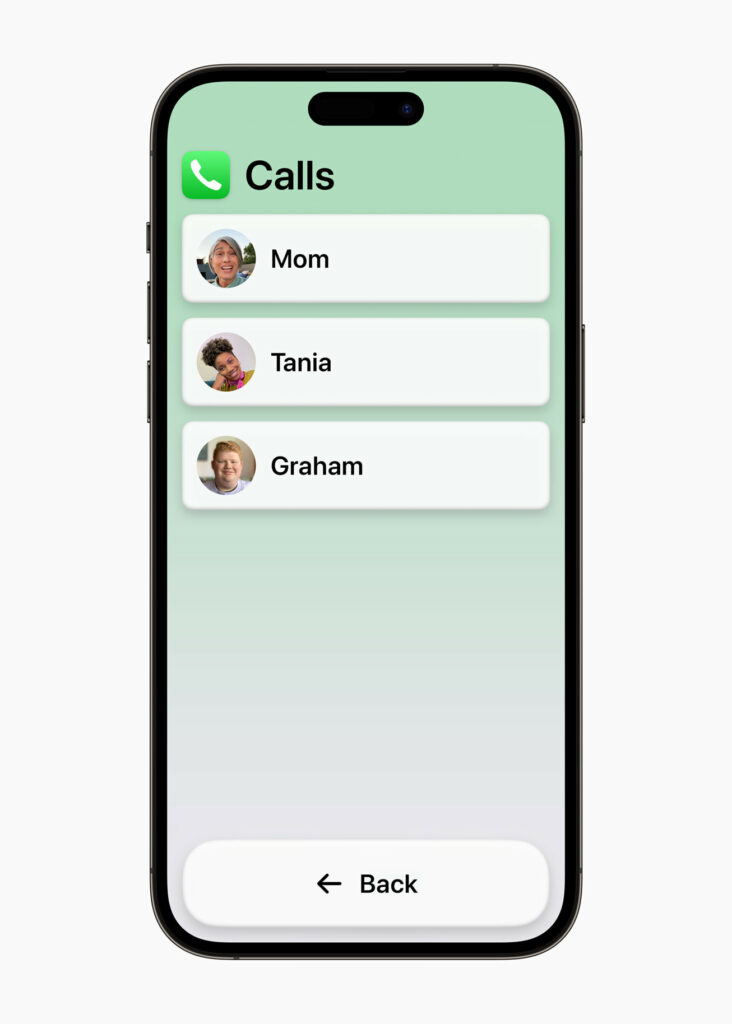 The feature is available for iPhone and iPad and centers around key activities like connecting with loved ones, capturing and enjoying photos, and listening to music. It offers a customized experience for Phone and FaceTime, combining them into a single Calls app, along with Messages, Cameras, Photos, and Music.
Assistive Access incorporates a distinct interface with high-contrast buttons and large text labels to enhance visibility. Trusted supporters have access to tools that allow them to personalize the experience for the user they assist. Users can also choose between a visual, grid-based layout or a text-based row layout for their Home Screen and apps.
Live Speech and Personal voice
Users on the new iOS 17 can compose messages that are spoken aloud during calls and conversations thanks to the useful accessibility feature known as Live Speech. It helps people who are mute or who progressively lost their ability to talk. Users are given the tools they need to express themselves, engage with others, and actively participate in social interactions. Additionally, it enables users to save frequently used words and phrases for easy access in lively conversations with friends, family, or coworkers. Personal Voice is a safe and simple solution for anyone who could lose their capacity to speak.
Users can now develop a customized voice that closely mimics their own by recording 15 minutes of audio while reading prompts. With the use of on-device machine learning, users can retain meaningful connections while maintaining their privacy, and their voice is effortlessly integrated with Live Speech. These accessibility features redefine communication by enabling people with speech impairments to express themselves and interact with others in ways that suit them.
Adaptive Audio
With the second-generation AirPods Pro introduce a new listening mode called Adaptive Audio in the new iOS, combining Apple's Transparency mode and Active Noise Cancellation. This feature allows users to block out unwanted sounds while still being able to hear important ones. With Conversation Awareness, the AirPods Pro automatically lower media volume, minimize background noise and enhance voices when the user starts speaking, improving communication in real-world scenarios.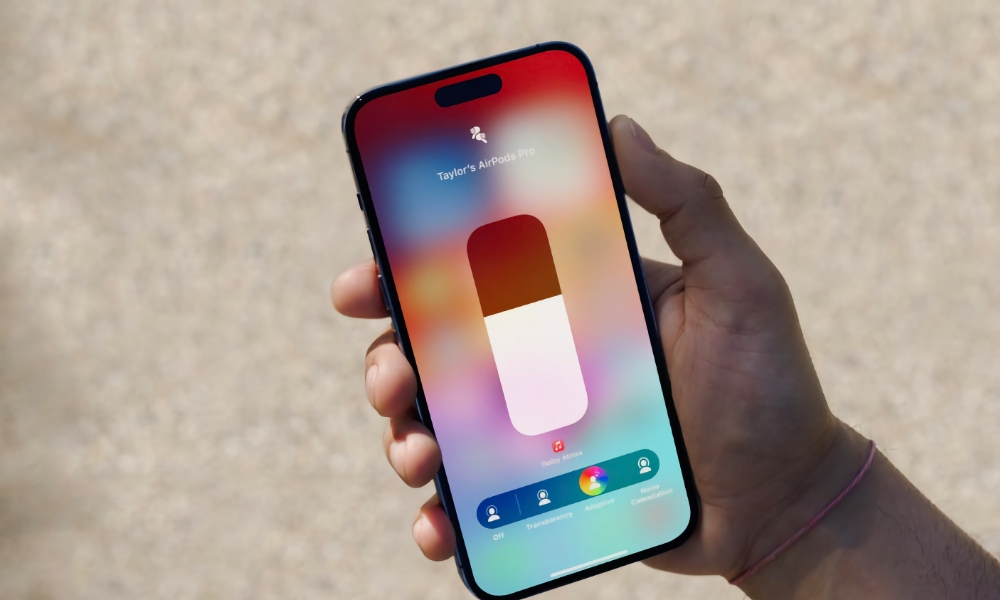 Additionally, a convenient new feature allows users to mute and unmute during calls by tapping the stem of the AirPods Pro, AirPods (3rd gen), or the Digital Crown on AirPods Max. These enhancements further enhance the functionality and versatility of the AirPods lineup, providing users with a seamless and immersive audio experience.
Detection mode in magnifier
The Magnifier app on iPhone and iPad introduces Point and Speak, an accessibility feature for users with vision disabilities. It allows effortless interaction with physical objects containing multiple text labels. For example, when using a microwave, users can slide their fingers across the keypad, and the app will announce the text on each button using the camera, LiDAR Scanner, and on-device machine learning.
This integrated feature works alongside Voiceover and other functionalities like People Detection, Door Detection, and Image Descriptions, empowering users to navigate their surroundings with improved accessibility and independence.
Siri Improvement
A convenient update to Siri allows users to activate the voice assistant by simply saying "Siri," eliminating the need for the phrase "Hey Siri."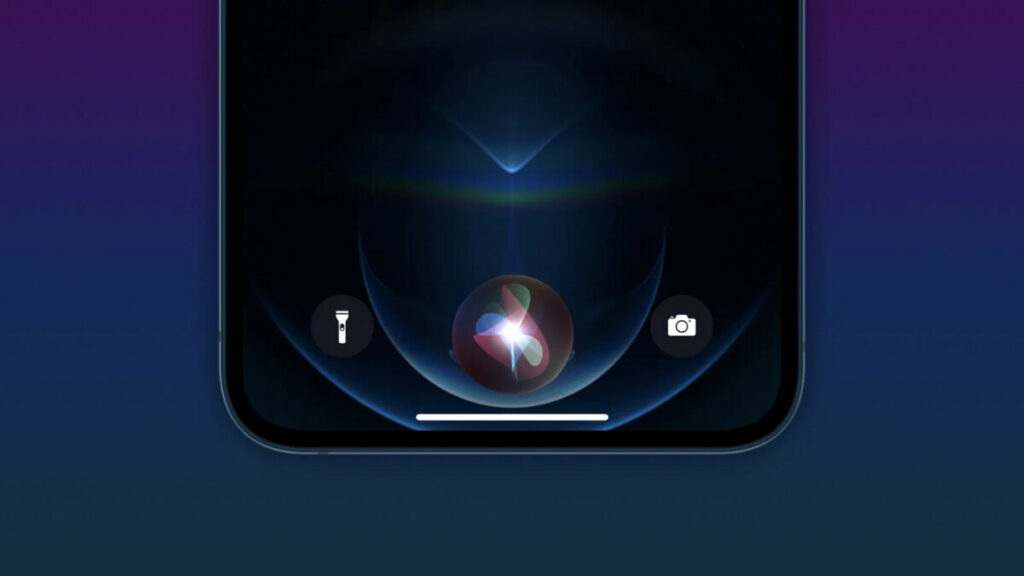 This enhancement enables a more seamless and effortless interaction with Siri, making it quicker to access information and perform tasks. Another useful improvement is the ability to issue multiple commands in succession without having to reactivate Siri each time. It's important to note that this activation method without the "Hey" prefix is available on newer devices. These updates provide a more streamlined and efficient Siri experience, enhancing Apple's voice assistant's overall usability and responsiveness.
---
7 Most useful Accessibility features from previous iOS
As listed above, sub-categories, under the four main categories of accessibility features, each of them has sub-categories. Out of these subcategories, the best ones include voiceover, zoom features, Siri, Assistive touch, closed captions, switch control, and guided access.
Voiceover
Voiceover is an effective screen reader that uses audio to describe everything that is displayed on the iPhone screen. Individuals with visual impairments can navigate the UI, read text, and interact with apps and content thanks to the verbal feedback it delivers.
Zoom
Using different zoom settings, the Zoom feature enables users to enlarge on-screen content. It helps people with low vision, those who have trouble reading small print, or those who have trouble seeing particular details. For better sight, users can effortlessly adjust the zoom level and pan the screen.
Siri
Siri is a virtual assistant that consumers can utilize to engage with their iPhones via voice commands. It helps those who have trouble moving around or using their hands since they can make calls, send messages, set reminders, and more without touching the device.
AssistiveTouch
AssistiveTouch provides programmable gestures and virtual buttons on the iPhone screen, offering a different method for navigating and controlling the device. The virtual buttons make it simpler for users with motor limitations to interact with the iPhone by allowing them to tap, swipe, pinch, and do other activities.
Closed captions
On the iPhone, closed captions make videos more accessible. Users can enable closed captions when watching videos to display text synchronized with the audio, which helps people with hearing problems by providing a visual representation of the speech and audio information.
Switch Control
Switch Control is made for people with limited movement. It enables users to operate their iPhones with the use of external adaptable devices, including switches or joysticks. However, users may interact with apps, traverse the UI, and carry out a variety of functions without using touch gestures by setting switch actions.
Guided Access
Guided Access limits the iPhone to a single app by turning off particular screen regions or functionalities. This function is beneficial for people who struggle with cognitive or attentional issues since it enables them to maintain complete concentration on an activity or app without interruptions.
See Also: How to unlock iPhone passcode without using a computer
---
When will the update be available?
Apple is currently testing its upcoming mobile operating system versions through developer beta programs. In July, Apple will release a public beta, enabling anyone to download and try out the new software. However, it's important to exercise caution as beta versions may contain bugs and instability, so backing up your device is recommended. Additionally, beta updates will continue throughout the testing phase, leading up to the official launch of iOS 17 and iPad OS 17 in September, following Apple's annual iPhone event.
See Also: How to download and install the Developer version of the iOS17
What iPhone can download the new iOS 17?
Apple dropped off software update support for the iPhone X and iPhone 8 series. The latest guys that can get the iOS17 downloaded and installed are;
    iPhone 14 and iPhone 14 Plus, iPhone 14 Pro and iPhone 14 Pro Max, iPhone 13 and iPhone 13 mini, iPhone 13 Pro and iPhone 13 Pro Max, iPhone 12 and iPhone 12 mini, iPhone 12 Pro and iPhone 12 Pro Max. Additionally, iPhone 11, iPhone 11 Pro and iPhone 11 Pro Max. iPhone X has been dropped. However, iPhone XS and iPhone XS Max, iPhone XR, iPhone SE (2nd generation or later) are upgradable.
Related: iPhone 14 Review 2023
FAQs on accessibility features and iOS 17
What are the benefits of using the new accessibility features in iOS 17?
The new accessibility features in iOS 17 can help people with disabilities to use their devices more easily. For example, Personalized Voice can make it easier for people with speech impairments to communicate, and Live Captions can make it easier for people with hearing impairments to watch videos and listen to audio content.
Are there any drawbacks to using the new accessibility features in iOS 17?
The new accessibility features in iOS 17 may not be suitable for everyone. For example, Personalized Voice may not be suitable for people with severe speech impairments, and Live Captions may not be suitable for people with severe hearing impairments.
How do I use the new accessibility features in iOS 17?
To use the new accessibility features in iOS 17, you will need to go to Settings > Accessibility. From there, you can select the feature you want to use and configure it to your liking.
Conclusion
In conclusion, this the highlights the comprehensive accessibility features of iOS 17 announced at the WWDC 2023. The new software introduces various enhancements, such as Assistive Access, Live Speech, Personal Voice, Adaptive Audio, and a Detection mode in the Magnifier app. These features aim to improve the user experience for individuals with cognitive disabilities, speech impairments, vision disabilities, and more. Additionally, Siri receives improvements, allowing users to activate it with a simple "Siri" command and issue multiple commands in succession. Finally accessibility features demonstrate Apple's commitment to inclusivity and providing users with a seamless and personalized experience on their iPhones.