The practice of outsourcing the migration, implementation, maintenance, and upgrade of the various components of IT infrastructure (including backup and security) to a third-party vendor that often works remotely or from an overseas location is known as managed IT services.
Organizations of all sizes are under constant pressure to maintain their competitiveness, efficiency, and security in today's fast-paced, technologically advanced world. A trustworthy and secure IT infrastructure is essential for all types of organizations, from small start-ups to major corporations. Managed IT services can be useful in this situation.
Organizations outsource the responsibility of managing and forecasting the IT requirements for a variety of processes and tasks to improve operations, reduce costs, and simplify IT management.
Managing technology infrastructure can be a difficult undertaking due to the growing complexity of IT systems and the constantly changing landscape of cybersecurity threats. This is where managed IT services come into play, helping organizations of all sizes succeed and endure. The managed service provider (MSP) is the entity that provides the solution, which consists of managed IT services. Numerous crucial monitoring, administration, and measurement tasks are completed by managed IT services. They lighten the workload of internal teams, managers, and business owners.
A business owner may observe a decline in the speed of IT resolution and customer happiness if their helpdesk is understaffed. In these situations, a company may go to a managed service provider (MSP) to function as its point of contact to speed up IT troubleshooting and enhance end-user experiences. This is only one of the many benefits of managed IT services. Continue reading this post to learn more about the importance of managed IT services for organizations.
1. Having Access to Top-Notch Knowledge
IT experts with experience and certification from a variety of technology fields work for managed IT service companies. As a result, you can access a wide range of skills without having to deal with recruiting and onboarding new employees. Managed IT services providers have you covered with their pooled knowledge and experience, whether it be network security, cloud computing, data backup, or software development.
2. Specialization and Expertise
The knowledge and specialization of managed IT services are one of their main benefits. These service providers have highly qualified staff members who are certified in many areas of information technology. Network administration, cybersecurity, cloud computing, and data backup and recovery are just a few of the areas where managed IT service providers have in-depth knowledge and practical experience.
Organizations, especially smaller ones, frequently struggle to find and keep in-house staff with such specific skills. Organizations can access a team of professionals who are up to speed on the most recent trends and industry best practices by outsourcing IT management. Your technological infrastructure will be in competent hands as a result.
3. Cost Efficiency
It might be expensive to keep an internal IT department running or a specialized contract with an IT professional company near you. In addition, there are continuing costs for purchasing, updating, maintaining, and troubleshooting hardware and software. A more affordable option is provided by managed IT services, which have fixed monthly rates that are frequently less than the total cost of an internal workforce.
Beyond labor and equipment, there are cost reductions. As a result of their connections with IT companies, managed IT service providers frequently receive discounted prices on hardware and software. Furthermore, by taking a proactive approach to IT administration, they reduce downtime and the possible financial losses brought on by system breakdowns or cyberattacks. This can assist organizations, especially smaller ones, in more effectively allocating their budgets and lowering unforeseen IT costs.
4. Proactive Maintenance and Monitoring
The proactive approach to IT management that managed IT services take is one of their main advantages. These companies employ sophisticated monitoring tools and procedures to find and fix possible issues before they have an impact on your company's operations, as opposed to just responding to problems as they happen. A reliable and secure IT environment is maintained thanks to this proactive approach.
To keep systems operating smoothly and safely, constant maintenance, software upgrades, and security patches are deployed. As a result, there are fewer chances of vulnerabilities and unforeseen technical problems. Additionally, proactive monitoring provides a quick response to any new problems, minimizing downtime and guaranteeing ongoing business operations.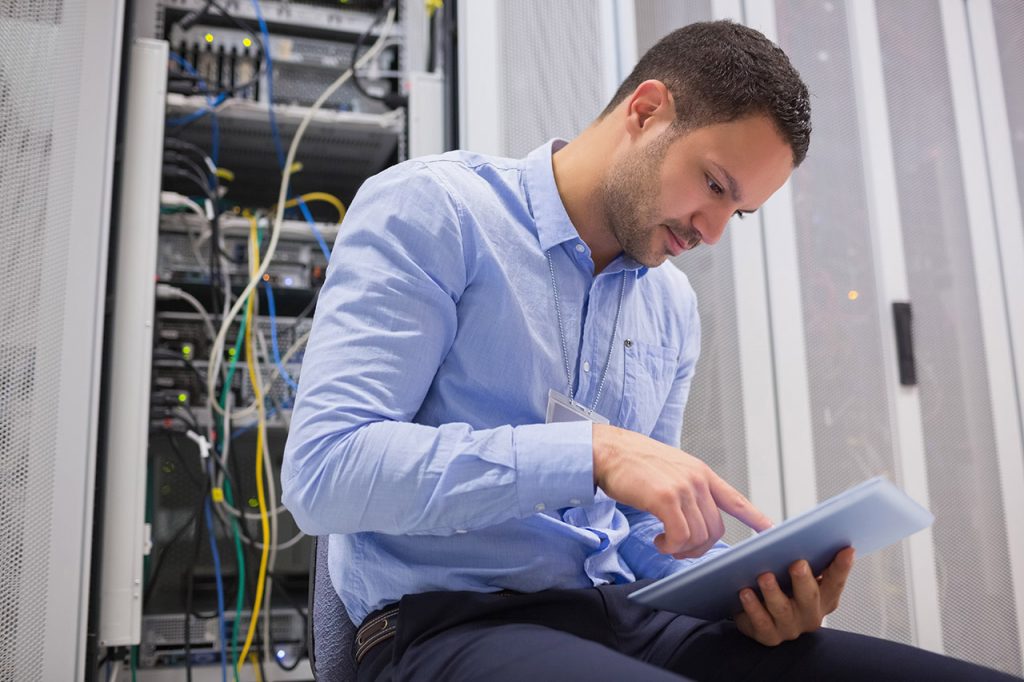 5. Flexibility and Scalability
Today's organizations frequently change their IT requirements, whether as a result of seasonal demand or quick expansion. Having an IT infrastructure that can change with the times, whether due to seasonal changes or unexpected growth, is essential. Scalability and flexibility are key considerations when designing managed IT services.
Changes in your company's needs can be easily accommodated by these services. Managed IT services companies can quickly adapt to suit your changing demands, whether you need to add or remove services, raise or decrease resources, or switch to a different technology stack. This scalability makes sure that your IT environment effortlessly syncs with your corporate objectives and keeps up with changes in the technological world.
6. Strong Security Protocols
Cybercriminals are increasingly targeting organizations as cybersecurity threats grow, looking to exploit vulnerabilities in their IT infrastructure. Therefore, maintaining a robust and proactive security posture at all times is crucial. In today's digital environment, managed IT service providers are aware of the significance of strong security measures. They are prepared to put in place and maintain a thorough cybersecurity strategy to safeguard your company from danger.
Firewalls, intrusion detection systems, encryption, frequent security audits, and personnel training to identify and address security threats may all be part of this strategy. In the event of a security breach or data loss, managed IT service providers can also provide disaster recovery and data backup solutions to ensure the continuity of your business operations.
7. Enhanced Efficiency and Productivity
Your staff will be able to work more productively without disruptions from IT-related issues if you commit the management of your IT to professionals. Managed IT service providers ensure quick resolution of technical issues, guaranteeing immediate handling of any hiccups or outages. Improved customer satisfaction, less downtime, and a competitive advantage in the market are all results of this increased efficiency.
Additionally, by delegating regular chores like software upgrades and maintenance to Managed IT Services, your IT staff (if you have one) will be free to concentrate on more strategic projects that promote business growth and innovation. This separation of duties enables your company to maximize the use of its resources, improves client satisfaction, and results in a competitive advantage.
8. Increased Attention to Core Competencies
The ability to concentrate on core capabilities is one of the main benefits of managed IT services for organizations. When you delegate your IT administration to a specialized supplier, your internal staff may focus on activities that primarily support the expansion and profitability of your company. This division of labor will effectively manage your IT infrastructure without diverting your focus from important business goals.
FAQs on Why are Managed IT Services Important?
Why are managed IT services important for organizations?
Managed IT services are crucial for organizations because they provide expertise, cost efficiency, proactive monitoring, and scalability. They allow organizations to focus on their core competencies while ensuring that their IT systems run smoothly and securely.
What industries can benefit from managed IT services?
Virtually any industry can benefit from managed IT services. They are particularly valuable in industries where technology plays a significant role, such as healthcare, finance, manufacturing, and e-commerce.
Can businesses still have an internal IT department while using managed IT services?
Yes, businesses can maintain an internal IT department while using managed IT services. This hybrid approach allows internal IT staff to focus on strategic initiatives while the provider handles routine tasks and specialized expertise.
What should a business consider when selecting a managed IT services provider?
When choosing a provider, consider factors like their experience, reputation, range of services, cybersecurity capabilities, scalability, and the ability to align with your business goals and industry-specific needs.
Conclusion
Modern corporate operations can no longer function without managed IT services, so managed IT services are becoming an essential part of running modern organizations. They give organizations the know-how, cost-effectiveness, proactive management, scalability, security, and higher productivity they need to succeed in a constantly changing technological environment. Working with a managed IT services provider can give your company the adaptability and resiliency it needs to succeed in this ever-changing digital environment.
Managed IT services provide a strategic approach to managing technology, whether you are a small business trying to optimize your IT operations or a large corporation needing to improve your security posture. You can free up critical time and resources to focus on your main business goals by outsourcing your IT needs to professional providers. In a world where technology is at the core of almost every business, adopting managed IT services is a smart decision that may greatly enhance the success and resilience of your organization. It's time to look into managed IT services for your company, if you haven't already, as a useful resource for success.