Laptop Repair Calgary
Top Rated, Proven, and Trusted by over 25,000 Customers!
4.8 stars | 4712 Reviews
▷ Same Day Service
▷ Free Onsite Estimate
▷ Discount Pricing Structure
▷ Money Back Guarantee
Call Today
$25 Coupon
Laptop Repair Calgary
Top Rated, Proven, and Trusted by over 25,000 Customers!
4.8 stars | 4712 Reviews
▷ Same Day Service
▷ Free Onsite Estimate
▷ Discount Pricing Structure
▷ Money Back Guarantee
Call Today
$25 Coupon
Mac & PC Laptop Repair
Sometimes our laptops seem like extensions of our bodies. Unlike a bulky desktop tower, our laptops are slim, trim and lightweight. We use them at work, at home, on public transportation, while waiting for appointments and in dozens of other places. We think of them like a good, trusted friend who is always there for us.
But sometimes your laptop can give you trouble. It may start running slowly or dropping the WiFi all the time. It may have trouble charging or holding a charge, or it may run hot or start making a loud noise. It might just give you a black screen. It may run fine, but you may need laptop screen repair.
TickTockTech: Experience & Expertise
When any of these happens, call on the expert technicians at TickTockTech of Calgary. We handle it all. Our computer repair company has been in business for almost 30 years, and that's one reason our customers put their trust in us.
Another reason is that we're local to the area — when you work with us, we never ship your laptop out to a third party. We do all the work ourselves.
Laptop Repairs in Calgary
For the best in laptop repairs in Calgary, call on the experts at TickTockTech. Our local, friendly team is here to help you with all your computer needs, including:
Computer repair
Laptop repair
Updates
Setup
Emergency disaster recovery
Malware removal
Data retrieval
Network design/integration
Strategic technology planning
Used electronics disposal
Same-Day, In-Person Service
You can be assured of this because you can watch us do the work right in your home or office. That's right, our computer repair company is not brick and mortar, we travel to you. If you're at home, at the office or in another Calgary location, whether it's northeast, northwest, southeast or southwest, we come to you when you need laptop repairs. You don't have to come in and waste your time waiting around a computer repair shop — you can stay right where you are.
And we don't charge for travel time or estimates either. We come to your location, assess the problem, give you an estimate, and ask if you want us to do your laptop repair. If you do, we get started right on the spot. If not, you owe nothing.
Not only do we come to you to do the repairs, but we also offer same-day service. You need your laptop to do your job or to attend school. You can't wait when you need laptop repair, and that's why TickTockTechs respond to calls for help so quickly.
Rely on TickTockTech for Laptop Repairs
We're so sure of our technicians' laptop repair skills, we offer a money-back satisfaction guarantee.
You've got nothing to lose — call TickTockTech whenever you need computer help or laptop repair in Calgary.
What clients in Calgary are saying:
4.8 stars | 4712 Reviews
Hi guys, great service! have already passed your name on. Thanks!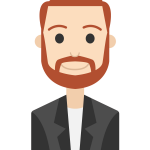 I just wanted to let you know that I was really impressed with my technician. He did a great job getting everything setup and working. I really appreciate his courtesy and kindness. Thank you!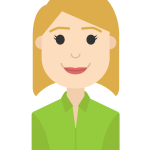 My technician serviced my computer today. I want to tell you what a great job he did not only installing a new hard drive and replacing the data, but he was a tremendous help getting me up and running, showing me where to find my files and programs. I was impressed with his knowledge and his patience. I will certainly use your services in the future and recommend you to my friends. Thank you!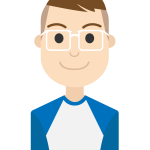 My technician came to our home last week. What a pleasure to have a tech who is honest, reliable and willing to explain/share information! He must be your best Technician so please give him a raise! That's my way of saying "You want to hang on to this guy". He dealt with the tech issues through education and humour, also his great expertise. In addition, when I called into book the appointment, the person who answered gets a gold medal. Why? Because a lot of information on how the company operates was offered. I didn't have to dig to find out what kind of a business this "TickTockTech" company is. It is the Deluxe Experience for people like me who do not understand tech but need it to communicate. Service was swift and efficient. Will recommend to all my friends and family. Thank You!
Thank you, and I was very pleased with the work done by my technician.
PC Repair in Calgary with Everyday English
Everyday English Please!
TickTockTech technicians speak everyday English; NOT GeekSpeak. Your TickTockTech technician will explain to you in everyday English how your computer "broke," what needs to be done to "fix" it and what can be done so it won't "break" again. By being in the "know," you'll enjoy complete control of the entire repair process from beginning to end.