Laptop Repair Calgary
Welcome to TickTockTech, the best computer and laptop repair company in Calgary. At TickTockTech – Laptop Repair Calgary, we specialize in providing top-notch laptop repair services that meet your needs quickly and cost-effectively.
4.8 stars | 4712 Reviews
▷ Same Day Service
▷ Free Onsite Estimate
▷ Discount Pricing Structure
▷ Money Back Guarantee
Call Today
$25 Coupon
TickTockTech Calgary Computer and Laptop Repair Shop
At TickTockTech Calgary, we're not just your ordinary computer repair company. We're a team of tech experts passionate about delivering the best tech solutions to our clients worldwide. With years of experience and a deep understanding of the ever-evolving tech world, we offer a comprehensive range of services. Whether you're battling a computer virus, a cracked screen, or your laptop won't just won't turn on, we've got you covered. With our same-day and on-site repair services, we're just a call away at
(403) 532-5933
.
Mac & PC Laptop Repair Calgary
Our technicians are well-versed in repairing different PC models. Whether you own a MacBook, a Dell laptop, or any other brand, we have the knowledge and expertise to diagnose and repair your device efficiently. We don't just fix the issues; we ensure your laptop runs like it's brand new.
TickTockTech: Experience & Expertise
At TickTockTech, we don't just employ skilled technicians; we have a team of experienced and certified professionals who are passionate about solving your laptop and computer issues. Whether it's a frustrating software glitch or a troublesome hardware failure, we're here to tackle it head-on.
When any of these issues happen, you can trust the expert technicians at TickTockTech of Calgary to handle it all. We've been in the computer repair business for nearly 30 years, and that's just one of the reasons why our customers continue to place their trust in us. Our decades of experience in the industry have sharpened our skills and equipped us to provide top-tier service, making us the go-to choice for laptop and computer repairs in Calgary.
Computer and Laptop Repair Services in Calgary
At TickTockTech, we offer a wide range of computer and laptop repair services in Calgary:
Laptop Screen Repair in Calgary

Laptop Hardware Repair in Calgary

Software Troubleshooting in Calgary

Virus and Malware Removal in Calgary

Data Recovery Services in Calgary

Laptop Battery Replacement in Calgary

Laptop Charging Port Repair in Calgary

Overheating and Fan Repair in Calgary

Hard Drive Replacement/Upgrade in Calgary

Wi-Fi and Networking Issues in Calgary
Same-Day, On-site Laptop Repair Calgary
We bring the computer repair shop to you with our same-day and on-site repair services. Whether you're at home or the office, our technicians will come to you, diagnose the problem, and complete the repair on the spot. No need to waste time and energy traveling to a repair shop – we bring the solution to you.
Laptop Fixer Near Me in Calgary
Looking for a "laptop fixer near me" in Calgary? Look no further! TickTockTech is strategically located throughout the city to ensure we're never too far from you. Our team of experienced technicians is just a call away at (403) 532-5933, ready to provide expert solutions for all your laptop issues. We offer hassle-free and efficient computer repairs in Calgary, right at your doorstep.
Frequently Asked Questions
Is it cheaper to repair or replace a laptop in Calgary?
Whether it's cheaper to repair or replace depends on the extent of the damage and the cost of replacement. Our free onsite estimate will help you make an informed decision.
How much should I spend on a laptop repair?
The amount you should spend on a laptop repair depends on your budget and the value of your laptop. If your laptop is old or outdated, it may not be worth spending a lot of money on a repair. However, if it is new or high-end, it may be worth spending more money to get it repaired.
How long does it take for a laptop to be repaired?
With our same-day and on-site repair service, many issues can be resolved in just a few hours. However, the repair time may vary depending on the complexity of the problem. Our technicians work efficiently to get your laptop back to you as quickly as possible.
What is the most expensive part of a laptop to repair in Calgary?
The most expensive part of a laptop to repair is typically the motherboard. The motherboard is the main circuit board in the laptop and houses crucial components, such as the CPU, RAM, and GPU. If the motherboard fails, it is often more cost-effective to replace the laptop.
How much does it cost to repair a laptop that won't turn on?
The cost of repairing a laptop that won't turn on can vary significantly depending on the underlying issue. For a detailed breakdown of the potential causes and costs of repairing a laptop that won't turn on, please check out our informative blog post.
What clients in Calgary are saying:
4.8 stars | 4712 Reviews
Hi guys, great service! have already passed your name on. Thanks!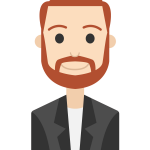 I just wanted to let you know that I was really impressed with my technician. He did a great job getting everything setup and working. I really appreciate his courtesy and kindness. Thank you!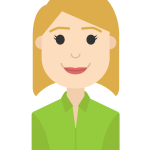 My technician serviced my computer today. I want to tell you what a great job he did not only installing a new hard drive and replacing the data, but he was a tremendous help getting me up and running, showing me where to find my files and programs. I was impressed with his knowledge and his patience. I will certainly use your services in the future and recommend you to my friends. Thank you!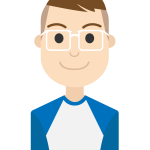 My technician came to our home last week. What a pleasure to have a tech who is honest, reliable and willing to explain/share information! He must be your best Technician so please give him a raise! That's my way of saying "You want to hang on to this guy". He dealt with the tech issues through education and humour, also his great expertise. In addition, when I called into book the appointment, the person who answered gets a gold medal. Why? Because a lot of information on how the company operates was offered. I didn't have to dig to find out what kind of a business this "TickTockTech" company is. It is the Deluxe Experience for people like me who do not understand tech but need it to communicate. Service was swift and efficient. Will recommend to all my friends and family. Thank You!
Thank you, and I was very pleased with the work done by my technician.
Call TickTockTech today for your free, same day, no obligation, onsite estimate!
Latest from Our Blog
From top IT news to laptop repair how-tos, you'll find excellent information and articles for you to share across all the social media outlets, right here in our blog.
Call TickTockTech today for your free, same day, no obligation, onsite estimate!