PC Repair Calgary
Top Rated, Proven, and Trusted by over 25,000 Customers!
4.8 stars | 4712 Reviews
▷ Same Day Service
▷ Free Onsite Estimate
▷ Discount Pricing Structure
▷ Money Back Guarantee
Call Today
$25 Coupon
PC Repair Calgary
Top Rated, Proven, and Trusted by over 25,000 Customers!
4.8 stars | 4712 Reviews
▷ Same Day Service
▷ Free Onsite Estimate
▷ Discount Pricing Structure
▷ Money Back Guarantee
Call Today
$25 Coupon
PC Repair in Calgary
When you need a computer repair company in Calgary, TickTockTech is the company to turn to. We provide desktop and laptop repair, including Mac and PC repair.
Your computer is an important part of your everyday life. It's your connection to the outside world, it's the way you do work, it's how you play games or listen to music. If it isn't running properly (or at all), it can be incredibly frustrating.
Your computer may keep dropping the connection while you're attending a Zoom meeting for work or school. It may lag when you're playing an important game or watching a movie. Or, worst of all, it may give you the blue screen of death when you're trying to boot up.
Experienced PC Repair at TickTockTech
Whatever the problem, know that you can rely on the technicians at TickTockTech. We have been in the computer repair business for 28 years, so you can rest assured we know our stuff. We only hire the best technicians with the most experience, and we provide regular training to keep everyone up to date on the latest advances in repairs and upgrades.
We're also local. We recruit techs from all parts of Calgary — northeast, northwest, southwest or southeast. When you call us, we assign you a tech to work with on an ongoing basis. We don't farm out work to people we don't know. We find that forming relationships helps our customers trust us more. And trust is critically important when you're dealing with someone's personal computer.
PC Repairs at Your Location
What customers love about the way TickTockTech does business is that they don't have to bring their computers or laptops in to us — we go to you. No packing up your PC, driving to the computer store, getting a number and waiting your turn.
You remain in the privacy and comfort of your own home while waiting for our computer repair store tech to arrive on site. Talk on the phone, do household chores, read a book or even take a nap. We serve you in your home for your convenience.
The same is true of the office. If you need PC repair at work, or even if you are at the local coffee shop or library and need laptop repair, just stay put — we are on the way.
Free Estimates, No Hidden Fees
When we arrive, we listen carefully to your problem, then get to work diagnosing the issue. Once we know what's wrong, we give you an estimate for repair costs. At this point, you can opt to not do the repairs, and you won't owe us a cent. That's because we don't charge for travel to your location, diagnostic work or estimates. It's all free.
If you decide you want to go ahead with your Mac or PC repair, we do it right on the spot.
TickTockTech of Calgary provides reliable, top-notch, same-day service at your location — who could ask for anything more?
What clients in Calgary are saying:
4.8 stars | 4712 Reviews
Hi guys, great service! have already passed your name on. Thanks!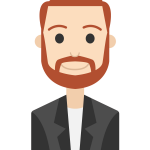 I just wanted to let you know that I was really impressed with my technician. He did a great job getting everything setup and working. I really appreciate his courtesy and kindness. Thank you!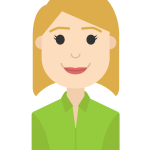 My technician serviced my computer today. I want to tell you what a great job he did not only installing a new hard drive and replacing the data, but he was a tremendous help getting me up and running, showing me where to find my files and programs. I was impressed with his knowledge and his patience. I will certainly use your services in the future and recommend you to my friends. Thank you!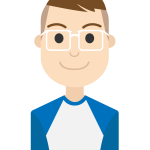 My technician came to our home last week. What a pleasure to have a tech who is honest, reliable and willing to explain/share information! He must be your best Technician so please give him a raise! That's my way of saying "You want to hang on to this guy". He dealt with the tech issues through education and humour, also his great expertise. In addition, when I called into book the appointment, the person who answered gets a gold medal. Why? Because a lot of information on how the company operates was offered. I didn't have to dig to find out what kind of a business this "TickTockTech" company is. It is the Deluxe Experience for people like me who do not understand tech but need it to communicate. Service was swift and efficient. Will recommend to all my friends and family. Thank You!
Thank you, and I was very pleased with the work done by my technician.
PC Repair in Calgary with Everyday English
Everyday English Please!
TickTockTech technicians speak everyday English; NOT GeekSpeak. Your TickTockTech technician will explain to you in everyday English how your computer "broke," what needs to be done to "fix" it and what can be done so it won't "break" again. By being in the "know," you'll enjoy complete control of the entire repair process from beginning to end.