Geek Squad Alternative Calgary
▷ Same Day Service
▷ Free Onsite Estimate
▷ Discount Pricing Structure
▷ Money Back Guarantee

Same Day, In-Home Computer Repair
"Geek Squad said their first available date was 3 weeks away!
TickTockTech was wonderful and came out the SAME DAY!"
-Gordon R.
Same Day, In-Home Computer Repair
"TickTockTech was wonderful and came out the SAME DAY!
Geek Squad's first available date was 3 weeks away!"
-Gordon R.
TickTockTech is your Favorite
Geek Squad Alternative in Calgary.
Call Today.
What clients in Calgary are saying:
4.8 stars | 4712 Reviews
Thank you, and I was very pleased with the work done by my technician.
My technician came to our home last week. What a pleasure to have a tech who is honest, reliable and willing to explain/share information! He must be your best Technician so please give him a raise! That's my way of saying "You want to hang on to this guy". He dealt with the tech issues through education and humour, also his great expertise. In addition, when I called into book the appointment, the person who answered gets a gold medal. Why? Because a lot of information on how the company operates was offered. I didn't have to dig to find out what kind of a business this "TickTockTech" company is. It is the Deluxe Experience for people like me who do not understand tech but need it to communicate. Service was swift and efficient. Will recommend to all my friends and family. Thank You!
My technician serviced my computer today. I want to tell you what a great job he did not only installing a new hard drive and replacing the data, but he was a tremendous help getting me up and running, showing me where to find my files and programs. I was impressed with his knowledge and his patience. I will certainly use your services in the future and recommend you to my friends. Thank you!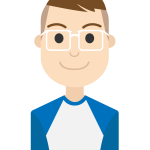 I just wanted to let you know that I was really impressed with my technician. He did a great job getting everything setup and working. I really appreciate his courtesy and kindness. Thank you!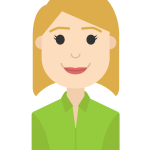 Hi guys, great service! have already passed your name on. Thanks!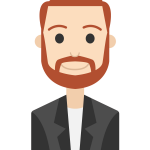 Celebrating 28 years in Calgary, Alberta
Call today (403) 532-5933
Technicians are standing by!
Celebrating 28 years in Calgary, AB
Call today (403) 532-5933
Technicians are standing by!
Your Geek Squad Alternative in Calgary
As a proud Canadian company, we've been servicing Calgary, Alberta for 28 years. Our Computer Repair technicians are helpful and provide same day service in Calgary right to your door. We continue to be your best Geek Squad Alternative in Calgary.
TickTockTech's Geek Squad Alternative Services
TickTockTech is the most preferred destination for computer repair services. We offer a wide array of in-home computer repair services to address your concerns. From onsite service/repair, emergency disaster recovery, malware removal, data retrieval remedies, network design / integration to strategic technology plans and used electronics disposal, we'll provide a solution & speedy recovery of your existing problems. We do provide Apple / Mac computer repair as well. Rather than using a computer repair shop like Geek Squad, use the same day reliable service of TickTockTech.
Same Day Without the Geek Speak
Don't wait for 1-3 weeks! Our helpful technicians will come to you today.
TickTockTech technicians speak everyday English; NOT Geek Speak. Your TickTockTech technician will explain to you in everyday English how your computer "broke," what needs to be done to "fix" it and what can be done so it won't "break" again. By being in the "know," you'll enjoy complete control of the entire repair process from beginning to end.
Trusted, Verified, Local Business
TickTockTech's Squad has been in Calgary for over 28 years!  Our technicians are all local residents.  They work in the field, meaning they'll come right to your home or office.  Our love for the community drives us to provide top of the line customers service in and around Calgary including:
TickTockTech
Flexible discount pricing structure
Charges by the quarter hour
Minimum quarter hour charge
No travel charges
Money back guarantee
Does not employ the band aid approach
Same day service
No extra charge same day service
Available evenings and weekends
Needs analysis Included
Certified and experienced technicians
Customer assigned to one technician
You're given technician's cell number
Customer encouraged to call technician direct
Geek Squad or other Competitors
Preset rates with no flexibility
Charges by the hour
Minimum two hour charge
Charges for travel
No money back guarantee
Employs the band aid approach
Days to Weeks before service availability
Charges extra for same day service
You Pay extra for evenings and weekends
Charges additional for needs analysis
Non-certified and inexperienced technicians
Sent the first available technician
Not given technician's cell number
Must call office to speak with technician
TickTockTech rises above Geek Squad and other competitors by offering a superior computer repair service
Unparalleled Customer Satisfaction
TickTockTech customers have enjoyed unparalleled customer satisfaction for over twenty eight years.  Thanks to our technician's outstanding personalized solutions, discount pricing structure and money back guarantee, our customers have given us a 99.98 customer satisfaction rating with over 4700 positive comments about our service!
TickTockTech is your Favorite
Geek Squad Alternative in Calgary.
Call Today.