Apple laptops (MacBook) are absolutely one of the most portable, reliable, and sorted after laptops. If your code, design, gaming, or just for heavy-duty activities and you're looking to get a MacBook for that purpose, then this is essential for you.
If you're new to Apple devices or perhaps macs, you might be wondering what's special about it. Let's start with the sleek hardware features like the Magic keyboards, Touch Bars, Retina display, and its slim-light weight.
if you're a writer, even a Macbook 2016 does justice to your work. It has the butterfly switch mechanism that comes with the latest magic keyboards to date, this makes it possible for a light touch and fast response.
The Touchbar which was introduced in 2016 enables easy access to multiple functions and controls. They are like an AI for suggestions, when typing, using an app, browsing a website, also digitalized control/function (easier than using the F-keys), and touch security function.
The retina screen is another specialty that signifies a high screen resolution & high-quality LED display favorable for the eyes. Not only does enhanced resolution minimize the strain on your eyes, but the hardware Apple puts into the Retina Display variants of its devices are even superior to their non-Retina equivalents
Not to forget the specialty of the new Apple M1 Chip which are way faster than intel core and more battery conserving. Also, The CPU, GPU, unified memory architecture (RAM), SSD controller, image signal processor Thunderbolt controller, are all integrated into the M1 which improves their performance up to 2x.
Specifications to look out for when getting a MacBook in 2022
Air or Pro
Having to pick this might be quite tricky. They could have the same specs sometimes, but there are significant differences you can look at depending on what you need the laptop for.
The first thing to look at, Pro models usually have the extendable ability, especially in the memory size(RAM &ROM). Most importantly, Pro models have a better cooling system as they are equipped with two fans, which also enhance their performance.
Normally air models(2015-2019) have a better battery life which is due to their slim size and less power usage, but thanks to M1 chips, the new pro models last longer. If what you want to use it for requires a better display then you get the pro models as they are brighter by up to 500nits.
RAM & ROM
These are a significant part to look for in not only MacBook but also any laptop at all. The RAM(Read Access Memory) represents the short time storage of your device where your operating activity/processes are stored. The more RAM you have, the more processes your computer's CPU can handle. Sometimes, if you don't use your computer for days, the RAM may fill up and cause it to slow down.
The ROM (Random Access Memory) is a storage facility with a lot more space. This is where data, the operating system, software, and any other file installation to be used on the computer is saved indefinitely. These are upgradable if you are looking to get a MacBook Pro model. Picking a laptop based on this depends on what you want to use the system for.
For College students, an 8GB/256GB will do for any school activity, for coding/gaming 8/16GB ram and 512GB would be the best pick for great performance.
Battery life
Most MacBook batteries last 6hrs+ on internet browsing and 4hrs+ on video rendering (which consumes battery more). The new set of Macs with the M1 chip has the best battery conservation/performance of up to 12hrs on internet battery and multi-tasking but is expensive.
A college student thinking of a laptop to buy, Mac 2016 upward will do everything you might need it for including coding, for gamers/heavy programming, you might want to get the M1 Macs for the best performance and graphics. However, Irrespective of the Mac you can buy, there are ways you can improve your battery life.
MacBook Processor
Before now, Apple uses the intel core chip as a processor until 2020 models when it starts using its own M1 chip. The M1 is used only in the new MacBook Air and Mac mini, which are expensive.
But Apple continues to sell the 13-inch MacBook Pro with Intel Core i5 or Core i7 CPUs as an alternative which is also found on 2015-2019 models. On the one-chip processor, you'll find the processor, GPU, I/O, security features, and RAM.
You can look at is the GPU-core (essentially for gamers in terms of the graphics card) and CPU-core(processor strength)
Other specifications include screen resolutions, size, and display
The Best 6 MacBook that worth buying in 2022
2020 Macbook Pro with Apple M1 Chip: Best for Gamers in 2022
Whatever you want to do with your Mac, this is the finest laptop (under $1500) that will provide you with everything you need for gaming, coding, design, and smooth performance.
Apple's M1 processor provides a significant improvement in 8-core CPU (3x performance vs. Intel core), 8-core GPU (excellent graphics card for gaming), and machine learning capability.
With a battery life of up to 20 hours and 8GB and 256GB Superfast SSD storage of unified memory for fast operations and performance. What are we talking about when we talk about the display? 13-inch Retina display with high color contrast and up to 500-nit brightness, with touch bar with touch ID. This is one of the expertly preferred laptop for top gaming experience.
2019 MacBook Pro: Best for Programmers in 2022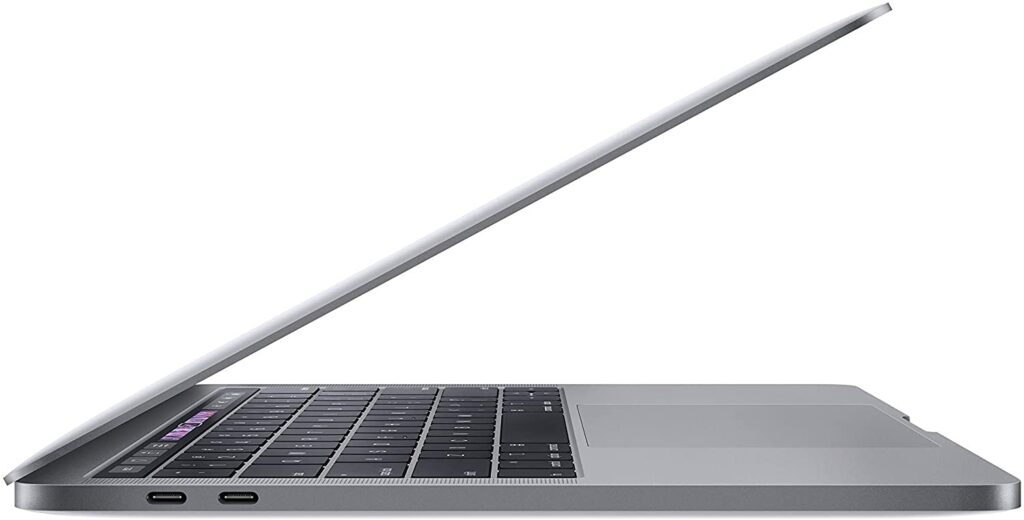 It's a powerful, lightweight, and portable device. If the MacBook Pro is thus light, I'm curious how much the Air variant might weigh. If you want to keep it cheap (around $1000), you might be able to find something useful. It has a quad-core Intel Core i5 processor from the 8th generation.
True Tone technology and a brilliant Retina Display. Intel Iris Plus Graphics 645, Touch Bar, and Touch ID 8 GB RAM / 128 GB ROM (upgradable to 512 GB).
The fact that its battery lasts just 12 hours is a huge disadvantage when compared to the M1. 4 Thunderbolt ports, which may require an extension before ordinary USB or HDML ports may be connected.
2017 Macbook Air & Pro: Best for Low budget 2022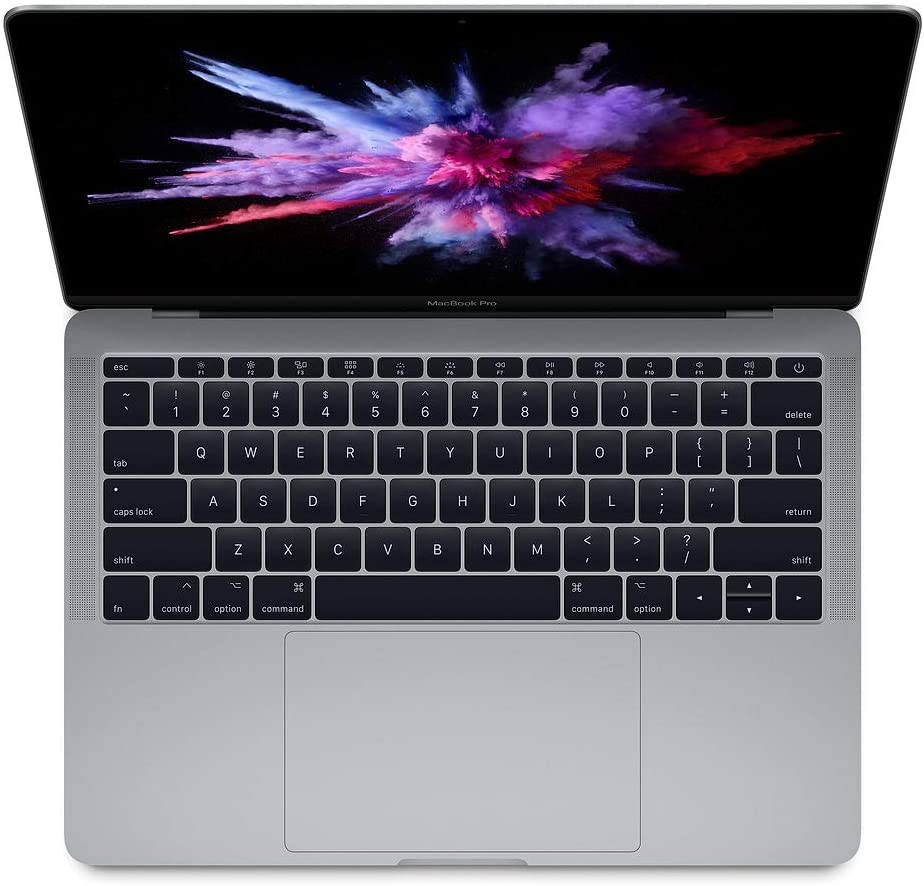 Yes, it's been 5 years but still worth it. The year doesn't essentially matter as long as its OS is updated and aligned with modern technology. However, this is an example of getting a good spec while having a low budget. Thin, flexible, and great hardware features too, and still have one of the best keyboards.
The MacBook 2.3GHz dual-core i5 Intel Core CPU with Turbo Boost up to 3.6GHz enables fast performance in professional-level computing applications. 8GB of RAM for fast speeds, allowing you to multitask without sacrificing power economy.
Small and elegant, weighing a little over 3 pounds and featuring an upgradable 128GB/256GB SSD storage behind a 13.3-inch retina display with 2560 x 1600 pixels. The display on this Mac laptop is the brightest it's ever been.
With Intel Iris Plus Graphics 640 and 64MB of integrated DRAM, the graphic work can be completed quickly and precisely. The major difference between pro and air here is the touch bar/touch id present in the pro models with other regular differences found in other air and pro models
2021 MacBook M1 Pro: Best for Multipurpose in 2022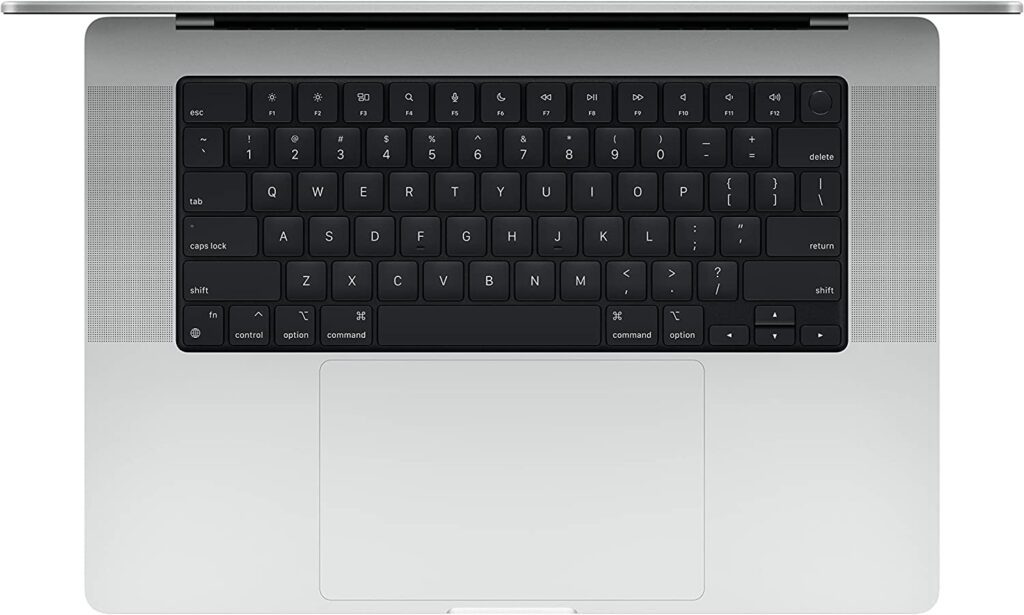 The latest apple technology is equipped with the most advanced M1 Max chip, bigger screens (14 & 16-inch), battery conservation/performance, and all-in-one laptop functions.
Apple's M1 Pro or M1 Max processors offer significant improvements in CPU, GPU, and machine learning capabilities. Up to a 10-core CPU, 32-core GPU which give a quick, fast response for graphics-intensive applications and games. With up to 21 hours of battery life.
Memory status of 16GB RAM (Upgradable up to 64GB) & 512GB(upgradeable up to 8TB) of ultra-fast SSD keeps everything running smooth storage instantly starts programs and opens data. Stunning Extensive dynamic range and contrast ratio on a 16-inch Liquid Retina XDR display 1080p for clearer video conversations, with a sophisticated image signal processor.
The most important thing is having to know what specs will serve the purpose. What you need your laptop for in combination with your budget determines what you should look out for.