PC Repair Columbus
Top Rated, Proven, and Trusted by over 25,000 Customers!
4.8 stars | 4712 Reviews
▷ Same Day Service
▷ Free Onsite Estimate
▷ Discount Pricing Structure
▷ Money Back Guarantee
Request Estimate
Need PC Repair in Columbus, OH?
Call TickTockTech today for your free, same day, onsite estimate!
PC Repair in Columbus with Everyday English
Everyday English Please!
TickTockTech technicians speak everyday English; NOT GeekSpeak. Your TickTockTech technician will explain to you in everyday English how your computer "broke," what needs to be done to "fix" it and what can be done so it won't "break" again. By being in the "know," you'll enjoy complete control of the entire repair process from beginning to end.
Expert PC Repair Services in Columbus
Welcome to TickTockTech – Computer Repair Columbus's premier PC repair services in Columbus! A malfunctioning computer can disrupt job and personal life in our expedition's world. That's where we come in. Our highly skilled repair persons are committed to interpreting and resolving computer problems at your doorstep. Carrying your PC to a repair shop is unnecessary – we bring the solution. With evident pricing, expert problem-solving, and a promise to your satisfaction, we're your trusted partner for seamless PC repair in Columbus. Encounter top-notch, on-site service that gets you back to your digital life without a pitfall.
Standard PC Challenges and Their Solutions:
Our expertise includes a range of PC challenges to guarantee optimal functionality and user satisfaction. These problems span hardware, software, and connectivity, demanding varied troubleshooting strategies. Some regular PC problems we adeptly manage include:
Performance Deterioration: Tackling lagging system performance caused by resource-heavy tasks, background processes, or lack of care.
Software Hiccups: Fixing software crashes, freezes, or unresponsiveness due to compatibility variances, corrupted files, or poor system resources.
Virus and Malware Removal: Our Columbus PC repair experts excel in noticing and eliminating malicious software that endangers security, disrupts operations, and compromises user data.
Connectivity Glitches: Determining network connection issues, whether wired or wireless, that check internet access, file sharing, or online activities.
Operating System Errors: Dealing with errors stemming from system file corruption, missing files, or improper OS installations that result in instability.
Peripheral Compatibility: Confirming the smooth operation of external devices like printers, scanners, and external drives by troubleshooting driver clashes or connectivity concerns.
Display and Graphics Concerns: Handling issues related to distorted visuals, blurry screens, or driver-related glitches impacting display quality.
Authentication and Password Challenges: Helping with password resets, forgotten passwords, or account lockouts that hinder user access.
Don't allow a lagging or virus-affected computer to limit your advancement. Reach us at (614) 696-5110 to schedule your reasonable PC repair services. Benefit from transparent pricing, speedy service, and a promise of excellence. Your PC will be up and running without delay. Embrace your digital lifestyle – initiate the first step towards superior PC repair costs in Columbus today!
Celebrating 28 years in Columbus, OH
Call today (614) 696-5110
Technicians are standing by!
Celebrating 28 years in Columbus, OH
Call today (614) 696-5110
Technicians are standing by!
PC Repair Columbus
Built from the ground up in America, we've serviced Columbus, OH for over 28 years. ▷$22 Computer Tuneup ▷100% Repair Guarantee ▷28 Years In Columbus. Our technicians live in Columbus and provide PC Repair services with you in your home. PC Repair Columbus – Call today for your free, onsite estimate!
TickTockTech Services
TickTockTech PC Repair Services include a FREE onsite estimate for home PC repairs in Columbus. We have been in the here for more than 28 years with thousands of happy customers. If you need virus/malware removal, PC repair, wireless security solutions, data retrieval remedies, or creating strategic technology plans, we strive to deliver same day service with our discount pricing structure. We provide both residential and commercial PC repair services including for customers in Columbus, OH and throughout America.
Frequently Asked Questions
What are your rates for PC repair services in Columbus?
Our pricing is competitive and transparent. The cost of PC repair varies depending on the specific problem and whether it's an on-site or in-center repair. For an accurate quote, please contact our Columbus office; our team will gladly assist you.
Do you offer data recovery services in Columbus?
Yes, we specialize in data recovery. Whether you've accidentally deleted important files or your hard drive has failed, our data recovery experts in Columbus can often retrieve your data. Contact us for a consultation and assessment.
How can I prevent future computer issues and maintain the health of my PC?
We believe in empowering our clients with knowledge. Our technicians can provide tips and guidance on maintaining your computer's health. Regular software updates, antivirus protection, and backup solutions are some steps you can take.
Are your technicians certified and experienced?
Absolutely. Our technicians are highly trained, certified professionals with extensive experience in PC repair and troubleshooting. You can trust that your computer is in capable hands when you choose TickTockTech – PC Repair Columbus.
Can I schedule an appointment for PC repair in Columbus online?
Yes, you can easily schedule an appointment on our website. Our user-friendly booking system allows you to choose the date and time that works best for you.
What safety measures do you have to protect my data during the repair process?
We take data security seriously. Our technicians follow strict protocols to ensure the safety of your data during the repair process. We also advise customers to back up their important files before repair begins.
What clients in Columbus are saying:
4.8 stars | 4712 Reviews
May I say, I have used TickTockTech several times over the last few years, and I have always had EXCELLENT service. My tech was particularly efficient and helpful.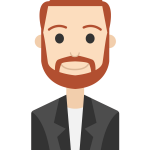 Thank you so much! I was really happy with my technician- he was very kind.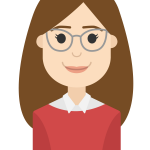 Your tech's fast, effective service was much appreciated. I will likely use your service again.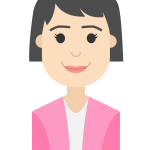 Thank you so much! My technician was fantastic in getting us back up and running. He got the work done as quick as he could and has so much knowledge. We will keep your information on hand. Thanks again!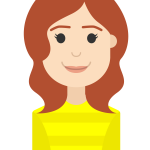 Thank you — your tech was great. Would and will pass along your information to others.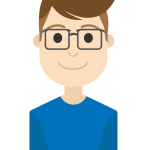 Call TickTockTech today for your free, same day, no obligation, onsite estimate!
Latest from Our Blog
The best of technology, smart homes, PC repair, cyber security, and more!
Call TickTockTech today for your free, same day, no obligation, onsite estimate!