Computer Service Columbus
Top Rated, Proven, and Trusted by over 25,000 Customers!
4.8 stars | 4712 Reviews
▷ Same Day Service
▷ Free Onsite Estimate
▷ Discount Pricing Structure
▷ Money Back Guarantee
Request Estimate
Need Computer Service in Columbus, OH?
Call TickTockTech today for your free, same day, onsite estimate!
Computer Service in Columbus with Everyday English
Everyday English Please!
TickTockTech technicians speak everyday English; NOT GeekSpeak. Your TickTockTech technician will explain to you in everyday English how your computer "broke," what needs to be done to "fix" it and what can be done so it won't "break" again. By being in the "know," you'll enjoy complete control of the entire repair process from beginning to end.
Enrich Your Digital Journey with Us:
In this age of technical refinement, we are intricately connected to the digital domain, with computers as the linchpin. From simplifying business operations to strengthening connections with our loved ones, the smooth implementation of our computers plays a pivotal role. TickTockTech – Computer Repair Columbus is at the forefront of this digital transition, introducing avant-garde computer services in Columbus that redefine our relations with technology.
Embracing Trendsetting Computer Services:
Our computer assistance is more than just solutions; they are a transformational expedition towards a more efficient, unassailable, and productive digital experience. Our wide range of services encompasses the following:
Computer Repairs with Precision: Experience affordable computer services in Columbus, where our tech experts delve profoundly into the convoluted workings of your computer. They meticulously interpret and fix hardware and software issues, securing flawless system functionality.
Cybersecurity Pioneering: In the age of digital perils, our cybersecurity actions stand as a stronghold around your data. Our professionals' thwart viruses, malware, and malicious software, maintaining your sensitive information intact.
Software Optimization and Innovation:  Stay ahead with the latest software upgrades. We produce seamless software installations, updates, and configurations, revolutionizing your computer's capabilities.
Networking Beyond Limits: Networking limitations become steppingstones with our networking solutions. Our specialists enable seamless connectivity, opening doors to uninterrupted data exchange.
Personalized Transformation: Our computer services costs in Columbus are developed to match your requirements, ensuring a tailored solution that flawlessly aligns with your needs. This leads to a transformative experience that caters specifically to your desire.
Hardware Elevation: Notice your computer's performance exceeds boundaries with our hardware advancements. Our adept technicians instruct and execute enhancements that redefine efficiency.
Refrain from being held back by computer problems! Whether it's computer restoration, maintenance, or optimization, our professional computer services are primed to cater to your incredible requirements. Book an appointment or contact us at (614) 696-5110 to access superior Columbus computer services. Entitle our experts to operate your technology, facilitating you to return to what truly matters.
Celebrating 28 years in Columbus, OH
Call today (614) 696-5110
Technicians are standing by!
Celebrating 28 years in Columbus, OH
Call today (614) 696-5110
Technicians are standing by!
Computer Service Columbus
Built from the ground up in America, we've serviced Columbus, OH for over 28 years. ▷$22 Computer Tuneup ▷100% Repair Guarantee ▷28 Years In Columbus. Our technicians live in Columbus and provide Computer Services with you in your home. Computer Service Columbus – Call today for your free, onsite estimate!
TickTockTech Services
TickTockTech Computer Services include a FREE onsite estimate for home computer service in Columbus. We have been in the here for more than 28 years with thousands of happy customers. If you need virus/malware removal, computer service, wireless security solutions, data retrieval remedies, or creating strategic technology plans, we strive to deliver same day service with our discount pricing structure. We provide both residential and commercial computer services including for customers in Columbus, OH and throughout America.
Frequently Asked Questions
How do you ensure the security of my data during the repair process?
We prioritize data security and confidentiality. Our technicians are trained to handle your data carefully, and we use industry-standard security practices to protect your information.
Do I need to bring my computer to your Columbus location, or do you offer on-site services?
TickTockTech – Computer Service Columbus offers convenient on-site computer repair services in Columbus. Our technicians will come to your location to diagnose and fix your computer issues.
Is TickTockTech - Computer Service Columbus available for emergency computer repairs?
Yes, we offer emergency computer repair services to address critical issues promptly. Contact us, and we'll do our best to assist you immediately.
Do you offer any warranties or guarantees on your computer repair services in Columbus?
We stand by the quality of our work. TickTockTech – Computer Service Columbus provides a limited warranty on the parts and labor used in the repair, giving you peace of mind.
How can I schedule a computer repair service in Columbus with you?
Scheduling an appointment is easy. You can reach us through our website or call us, and our friendly staff will assist you in setting up a service appointment at your convenience.
Can you help with software-related problems like slow performance and software crashes?
Yes, we can! Our Columbus technicians are skilled in resolving software issues like slow performance, crashes, and installation problems.
What clients in Columbus are saying:
4.8 stars | 4712 Reviews
May I say, I have used TickTockTech several times over the last few years, and I have always had EXCELLENT service. My tech was particularly efficient and helpful.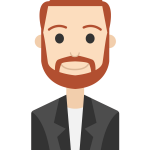 Thank you so much! I was really happy with my technician- he was very kind.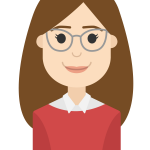 Your tech's fast, effective service was much appreciated. I will likely use your service again.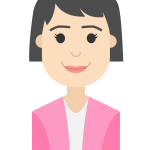 Thank you so much! My technician was fantastic in getting us back up and running. He got the work done as quick as he could and has so much knowledge. We will keep your information on hand. Thanks again!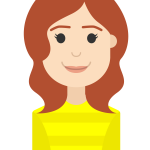 Thank you — your tech was great. Would and will pass along your information to others.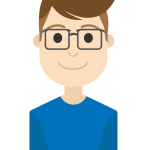 Call TickTockTech today for your free, same day, no obligation, onsite estimate!
Latest from Our Blog
The best of technology, smart homes, computer service, cyber security, and more!
Call TickTockTech today for your free, same day, no obligation, onsite estimate!