Laptop Repair Columbus
Top Rated, Proven, and Trusted by over 25,000 Customers!
4.8 stars | 4712 Reviews
▷ Same Day Service
▷ Free Onsite Estimate
▷ Discount Pricing Structure
▷ Money Back Guarantee
Request Estimate
Need Laptop Repair in Columbus, OH?
Call TickTockTech today for your free, same day, onsite estimate!
Expert Laptop Repair Services in Columbus
In today's arena, you can use your laptop for work, communication, and entertainment. When it malfunctions, it can disturb your mood and productivity. And you are looking for repair options. Then you are in the perfect place: TickTockTech – Computer Repair Columbus – your trusted partner in resolving laptop issues swiftly and effectively. Our dedicated team of laptop repair Columbus experts is committed to providing you with the best laptop repair solutions and ensuring you stay connected and productive.
Comprehensive Laptop Repair Services:
We are introducing our comprehensive laptop repair services in Columbus, created to rejuvenate your laptop's performance and functionality. Our professional technicians are dedicated to fixing an all-around range of laptop problems, guaranteeing that your device functions seamlessly and you stay connected.
Screen Repairs and Replacements: Are you uncovering a cracked screen, dead pixels, or display irregularities? Our professionals specialize in fixing your laptop's visual clearness and addressing screen-related challenges efficiently.
Keyboard and Touchpad Fixes: From unresponsive touchpads to misplaced keys, our Columbus laptop repair technicians possess the expertise to resolve miscellaneous keyboard and touchpad concerns, repairing your input experience.
Battery and Charging Troubles: Is your laptop's battery depleting rapidly or struggling to charge? Our diagnostics and solutions ensure your laptop remains charged, permitting uninterrupted usage.
Hardware Upgrades and Replacements: Upgrade your laptop's performance through component advancements such as RAM, storage, or graphics. Our guidance and installations are tailored to your necessities, enriching your device's capabilities.
Software Solutions: Managing operating system glitches and software crashes is our thing. Our experts troubleshoot and settle various software-related problems, securing optimal software performance.
If you're curious about the laptop screen repair costs in Columbus and want to book an on-site laptop restoration appointment with TickTockTech – Computer Repair Columbus, the process is effortless! Just dial (614) 696-5110. Our friendly customer service team is keen to guide you through the steps. They'll help you pick a convenient appointment slot and accumulate all the essential details for the restoration. Don't hesitate to reach out – we're here to make the repair procedure hassle-free!
Celebrating 28 years in Columbus, OH
Call today (614) 696-5110
Technicians are standing by!
Celebrating 28 years in Columbus, OH
Call today (614) 696-5110
Technicians are standing by!
Laptop Repair Columbus
Built from the ground up in America, we've serviced Columbus, OH for over 28 years. ▷$22 Laptop Tuneup ▷100% Repair Guarantee ▷28 Years In Columbus. Our technicians live in Columbus and provide Laptop Repair services with you in your home. Laptop Repair Columbus – Call today for your free, onsite estimate!
TickTockTech Services
TickTockTech Laptop Repair Services include a FREE onsite estimate for home laptop repairs in Columbus. We have been in the here for more than 28 years with thousands of happy customers. If you need virus/malware removal, laptop repair, wireless security solutions, data retrieval remedies, or creating strategic technology plans, we strive to deliver same day service with our discount pricing structure. We provide both residential and commercial laptop repair services including for customers in Columbus, OH and throughout America.
Frequently Asked Questions
What types of laptop issues can you repair?
At Ticktocktech – Laptop Repair Columbus, we specialize in repairing a wide range of laptop issues, including hardware and software problems, screen replacements, keyboard repairs, and more. Whether it's a broken screen, slow performance, or a virus-infected laptop, our expert technicians can handle it.
How long does a laptop repair typically take?
The repair time can vary depending on the specific issue and the availability of replacement parts. In most cases, our technicians strive to provide same-day repairs whenever possible. We understand the importance of your laptop in your daily life and aim to minimize downtime.
Do I need an appointment for laptop repair services?
No appointment is necessary for our laptop repair services. Ticktocktech – Laptop Repair Columbus offers convenient on-site and on-demand repair services, meaning you can contact us when you need assistance, and we'll dispatch a technician to your location as soon as possible.
Is there a warranty on laptop repairs?
Yes, we stand behind the quality of our laptop repairs. We offer a comprehensive warranty on both parts and labor. If you encounter any issues related to the repair within the warranty period, we'll address them promptly at no additional cost to you.
Do you work on all laptop brands and models?
Yes, our skilled technicians have experience working on laptops from all major brands and models. Whether you have a Dell, HP, Lenovo, Apple, or any other brand, we have the expertise and resources to provide efficient repairs.
What sets you apart from other laptop repair services in Columbus?
Ticktocktech – Laptop Repair Columbus is known for its customer-centric approach, same-day repairs, and highly skilled technicians. We also provide transparent pricing with no hidden fees. Our commitment to quality and convenience makes us a trusted choice for laptop repair services in Columbus.
What clients in Columbus are saying:
4.8 stars | 4712 Reviews
May I say, I have used TickTockTech several times over the last few years, and I have always had EXCELLENT service. My tech was particularly efficient and helpful.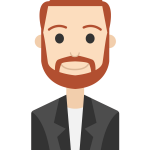 Thank you so much! I was really happy with my technician- he was very kind.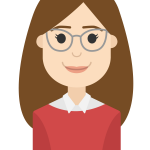 Your tech's fast, effective service was much appreciated. I will likely use your service again.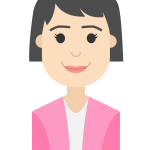 Thank you so much! My technician was fantastic in getting us back up and running. He got the work done as quick as he could and has so much knowledge. We will keep your information on hand. Thanks again!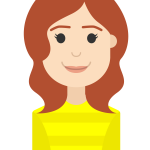 Thank you — your tech was great. Would and will pass along your information to others.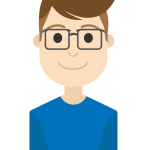 Laptop Repair in Columbus with Everyday English
Everyday English Please!
TickTockTech technicians speak everyday English; NOT GeekSpeak. Your TickTockTech technician will explain to you in everyday English how your laptop "broke," what needs to be done to "fix" it and what can be done so it won't "break" again. By being in the "know," you'll enjoy complete control of the entire repair process from beginning to end.
Call TickTockTech today for your free, same day, no obligation, onsite estimate!
Latest from Our Blog
The best of technology, smart homes, laptop repair, cyber security, and more!
Call TickTockTech today for your free, same day, no obligation, onsite estimate!